What is the limitation of account cooperation provided by PlayStation 4?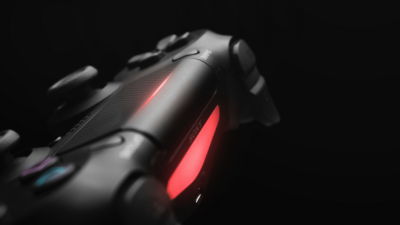 by Fabian Albert

While Nintendo and Microsoft are working on collaboration to realize cross-play beyond the boundaries of platforms, Sony has set a limit on account collaboration to enclose players on the PlayStation 4 platform, and Nintendo We are trying to stop players from leaking to rival game machines such as Switch and Xbox One. This account collaboration restriction was under great criticism, but finally Sonny Sean · Leyden mentions the problem in the public place.

Sony offers hope on PS4 console cross-play • Eurogamer.net
https://www.eurogamer.net/articles/2018-06-27-sony-confident-it-will-deliver-a-ps4-cross-play-solution

The Nintendo Switch version of the popular battle royal game ' Fort Knight ' started distribution on June 13, 2018. Fort Knight now delivers games for PC / PlayStation 4 / Xbox One / iOS / Nintendo Switch, allowing games to be played on any platform. Then, some players think that they want to share the same game data on different platforms, such as "play at PlayStation 4 at home and play on Nintendo Switch on the go" and so on.

However, it does not come with the PlayStation 4 version of Fort Knight. Because PlayStation 4 version shares game data of players with other platforms by linking PlayStation Network (PSN) and Epic Games accounts, but once the account associated with PSN is converted to Nintendo Switch version or Xbox One version It is because it is a specification that can not be coordinated. For that reason, criticism came to be raised among Fort Night players who wanted to play even in the Nintendo Switch version. In addition, it is possible to use the same account data in Nintendo Switch version and Xbox One version, and PlayStation 4 only has restrictions on account collaboration like this.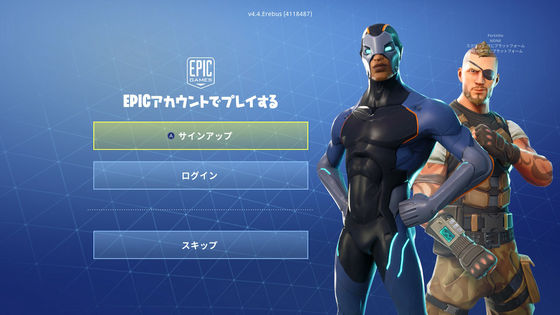 About the account collaboration problem which was unexpectedly criticized by the user, Sony said at BBC "The PlayStation community is constantly listening to the fact that the players are interested in improving the gaming experience" "(PlayStation 4 version) Fort Knight is compatible with cross-play with PC / Mac / Mobile, and fans of PlayStation 4 version Fort Knight are now able to play with many players on other platforms. , that it does not have "to add more statement but has been put out to, Polygon overseas media as" Sony was the embarrassing reaction to the controversy " criticism it had been.

Sony, who has kept silence for a while since the BBC's statement, was the president and CEO of Sony Interactive Entertainment Inc. (SIE), president and CEO, and Chairman and CEO of SIE Worldwide Studios as Chairman and CEO, Mark Cherney, who is responsible for PlayStation 4's system architect, presents the PlayStation platform presentation in the Gamelab Conference held in Spain, among which mention is made of cross-play issues.

Robert Poucher, Eurogamer 's reporter at the end of the presentation, said, "I do not think Sony is listening to the player, specifically on crossplay, especially Fort Knight , I wonder if I'm willing to listen to the opinion of the players, and I can not say that I'm listening at the moment, "he told Mr. Leiden. According to Mr. Leiden, "We hear the opinion about crossplay.I think of many possibilities, but from the circumstances, I can imagine that it affects more than one game We are seeking solutions that allow the gaming community to accept and at the same time firmly support our business, "he said, commenting that he is considering the elimination of restrictions on account collaboration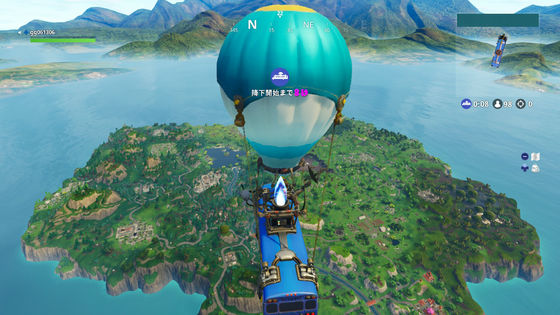 In addition, Mr. John Smedley of the developer who worked at Sony in the past said, "When I was in Sony, the internal reason for crossplay was" money "That is, As you said, as you said, once you have enabled account collaboration, in-game billing is possible from any platform, you can charge on Xbox Live It is obvious that "cases that will not benefit from PlayStation side" such as purchasing in-game items will increase.

In order to prevent such cases Sony set up a console policy on crossplay, which is to prevent account collaboration with Nintendo Switch and Xbox One, but if Sony could review the account collaboration New rules will be applied not only to Fort Knight but also to various games, and Eurogamer expresses it as "light of hope".
in Game, Posted by logu_ii