"GIGAZINE Manga Award" Started recruitment in May, 2018 & Top drawing making looks like this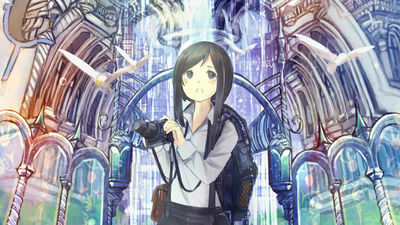 "April 2018 degree"GIGAZINE Manga AwardsDespite the difficult time of the beginning of the fiscal year, we received many entries. Thank you very much for everyone who applied.

Manga serialized in GIGAZINE "Princess and gamerAlso returning4 episodesIt is completed as early as 7 episodes to be posted in July. I already posted it several timesSupportive Illustration ArticlesIn addition, I am planning to have more people read such as personalization, goods and so on, and plan to be able to respond to the voice of more support. "GIGAZINE Manga AwardsAs well as future works including the award-winning work of course, we will continue to do more projects than ever before. Those who wish to have the work read by as many people as possible, those who would like to go forward not only with the creation but also with the project, those who want to realize anyway,GIGAZINE Manga AwardsWhy do not you go and join us?

Click here for the "GIGAZINE Manga Award" application guidelines
I have already read the application guidelines so I applied for it anyway! Who said thatApplication FormThank you.


◆ May 2018 GIGAZINE Manga Awards Top Illustration
In this top picture illustration,To doI wrote it. A senior who stops to be sucked into a fantastic scenery, it is one piece that I can not keep an eye on every corner that stirs up the excitement for the world I have not seen yet.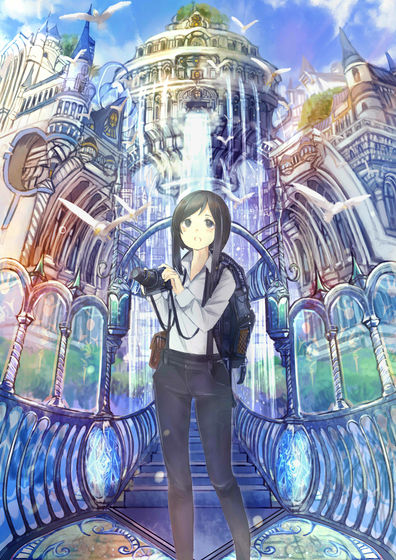 Author'sTo doThank you for comment.

Nice to meet you, I say Always!
I am very honored to have posted this as an illustration of the top picture ... ....!
I like illustrations with story and fantasy landscapes. I like cute girls with gothic lolly costumes. As you write whatever you like, it is going to be a ridiculous number of characters, so I will stop around here.
I always painted while exploring various patterns, who this person is half a year or a year later! What? Although it may become, if you have a chance to see my illustration, I am very pleased to write my impressions etc.
I usually work on Twitter and pixiv etc. Since the thing which is drawn is generally listed on these two sites, please see if you are interested!

In the rough draft, the background like a girl with a journey and ancient architecture attracts attention. Oh yeah "As a result of being troubled with the illustration of May, the theme is decided by a traveling photographer (zero season feeling.) Illustrator has the scenery in the head, the photographers have what is in reality, I think that it is cut off from the best angle.I think that it is somewhat similar but it is a rough picture.The color roughly decides and adds silhouette appropriately.This work is the most enjoyable It is dangerous. "



The background that became more detailed and the sister who was sister than I thought. Oh yeah "I will bring up the line drawing based on the rough.Overall it is OK.This work is so long that it is a game against the spirit.When the drawing is completed, separate the character and the background in the selection range from there. It is a flow that paints the primary colors and adds environmental color to them. "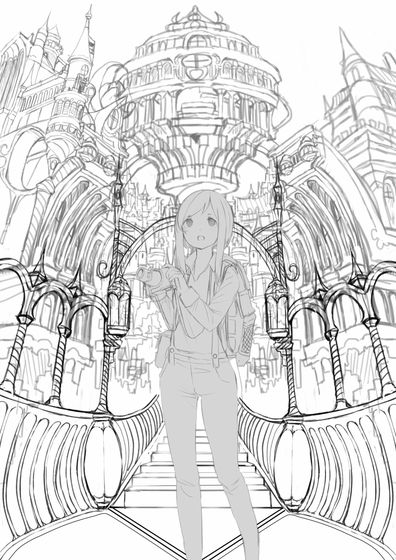 Oh yeah "First of all sky, building ... When drawing from what is located in the back, it draws like that because the sense of air is easy to grasp.If you finish painting to a certain extent, integrate the line drawing and the background layer, I am working as a layer, because there is a person in the middle, I do not have to draw it. "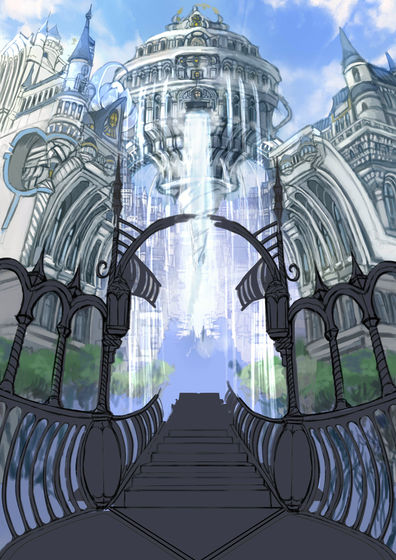 Oh yeah "I will paint the nearby buildings, the way we do not change, work on and on one layer as soon as you put some color"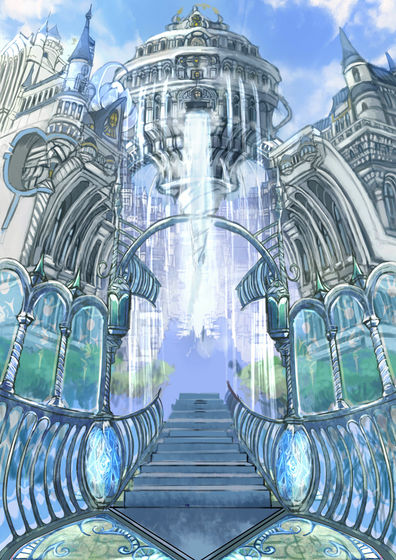 Abeba "I will paint the person in front of you the most.I think personally that my eyes are the most important.When I finish placing colors I will paint it as one layer and paint it. At this time I changed the position of the person slightly.I want to say it is completed for the moment, but I still have something to do. "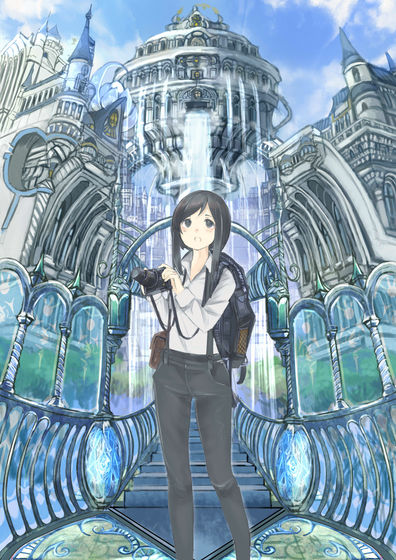 Oh yeah "I add my birds and buildings behind me to make a volume feeling"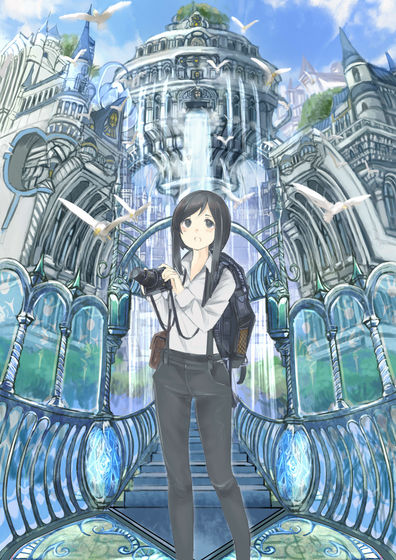 Oh yeah "The color adjustment, the atmosphere of the illustration gets rolled in here, color is important as well"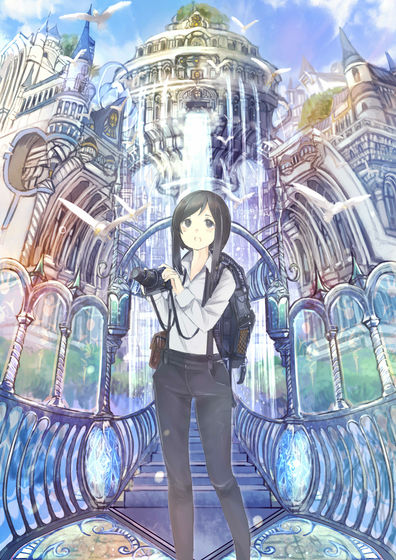 Let's do it "And then I made the saturation even stronger.This is complete.Thank you very much!"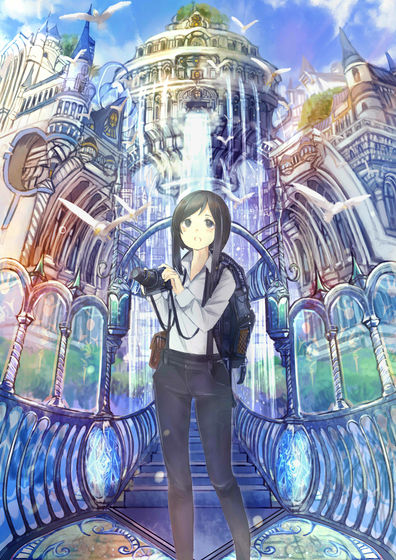 ◆ Top awards for the Grand Prize recruitment posts · Illustrations wanted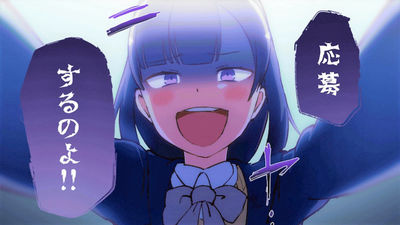 I am seeking illustrations of "Top Painting" as published in this article. Thank you for those who have already entered. After rigorous examination, we will contact the people who were adopted in order. Since we are still recruiting,This articlePlease check the application guidelines, please contact us from the following self application form.

· Top picture of the Grand Prize recruitment article · Illustration Self-recommendation application form:

Click here ("Princess and gamer" advertisement illustration Since it is also a self-application application form, please choose "Top picture / illustration of GIGAZINE Manga Grand Prize recruitment article" as the first option)

The top picture and making of past manga awards articles can be viewed from the following. Both are wonderful illustrations anyway, so be sure to enjoy them.

"GIGAZINE Manga Award" March 2018 application guidelines & top drawing Making like this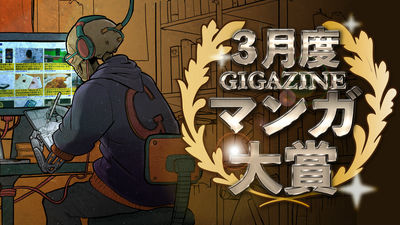 "GIGAZINE Manga Award" for recruitment April 2018 & top drawing Making like this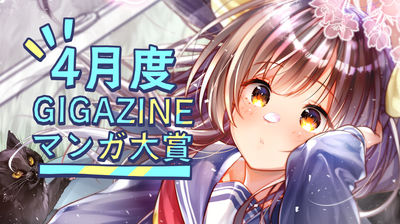 ◆ "GIGAZINE Manga Award" Guidelines for Application

· What the GIGAZINE Manga Award aims for

As specified in the following article,"De-poor wealth"When"Support with science"It is two. We are looking for a work that aims at these two.

"GIGAZINE Manga Award" Requirements Details & Getting Started with the GIGAZINE Manga Awards - GIGAZINE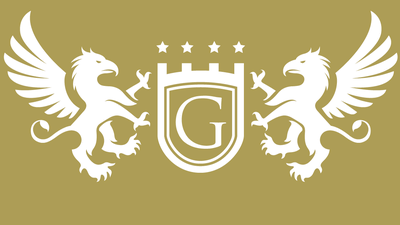 · Basic condition:
· Premise that it can be read by smartphone (faced pear, vertical scroll standards)

· Full color · Full digital (In black and white, treat it as "original")

· Free in the genre "first episode"Finished manuscriptAnd itsMaking Material. Making material includes character design · color setting · name · under drawing.

· Original format:
The aspect ratio, the file size, and the resolution are "Princess and gamerPlease refer to.

· Number of originals:
freedom. Any number of pages OK.

· Others:
· I will do various procedures so that I can clear even a minor age at the time of winning

- Basically it is limited to unpublished works in other journals and other media, but if you can specify the history and circumstances so far at the time of application, reapplication after brush up of the work once applied OK

· Full color presentation of already published monochrome work and application OK

· Of course there are also applications from the first episode to the last episode

· Primary creation already published by other media and platform by myself OK

· Although it was published in a magazine, it was OK but it was okay that it was not made into a book or it was terminated by some circumstances on the way. Please do not give up.

· "Entry only" "Only original" can also be applied

· "Painting only" will be for painter / illustrator, if you can show the URL of the portfolio and collection of works OK. For the passing of the 1st stage examination, we ask you to actually draw by trial original in the 2nd stage examination, after passing, we will turn it to the final stage of the vote review by the GIGAZINE secret member.

- "Only original works" will be for writers / novelists and it would be okay if they could be sent as text files. Since we will contact the 2nd stage examination for the 1st stage passing examination, we will ask you to write further and after passing, we will go to the final stage of the vote review by the GIGAZINE secret member.

·The deadline:
Thursday, May 31, 23: 59: 59

· Review process:
After the selection by the editorial department, the following review process is scheduled.

Phase 1:GIGAZINE secret club"Episode 1" score based on the closed environment that only members can view + score evaluation including score making by the editorial department
↓
Phase 2: Since we will contact you from the editorial department, we will add necessary items such as "plot until the final story" by the newly set deadline, then review by the editor-in-chief. Looking at the potential of being able to draw until the end, if it can be determined that it will run to the end, it will be the final stage advancement.
↓
Last stage: Posted on GIGAZINE, score evaluation from access analysis results by GIGAZINE readers +GIGAZINE secret clubEvaluate points by members + score points by the editorial team to determine the winner of the Grand Prize

· Prize money:
First of all, we will receive a prize of 10,000 yen for everyone selected for the first stage as incentive.

Next, a prize of 20,000 yen was awarded as an incentive to all members selected in the second stage.

And when it was selected as a prize winning work at the final stage, we awarded a prize of 100,000 yen.

※ The total prize amount isIt is in a category not subject to taxationSo minors should be okay, you can win. Even if there is no bank account, we will manage.

· Flow after winning
After publishing in serialized format with GIGAZINE, it will be converted to electronic books and sold on Amazon. We will pay the prescribed manuscript fee and royalties, respectively. GIGAZINE is responsible for selling and promoting e-books.

In short, it is not just a debut or a one-time read-only publication but a series serialized as a GIGAZINE Manga Award-winning prize.

· Question acceptance form:
If there is any doubt in applyingClick hereIt is okay if you can contact us. If similar questions continue, we will summarize it as a FAQ, so please understand and cooperate.

· Manga Awards Application Form:

Click here

About the application form, we received multiple inquiries about how to apply text data of "original only". In the case of "only original" with a letter only, it is okay to paste the text in Google Doc and then write the address of the shared link on the application form.

Well then, we are waiting for the creators' entries from the bottom of my heart. Thank you.