'GIGAZINE Manga Award' Started recruitment in January 2019 & Top drawing making looks like this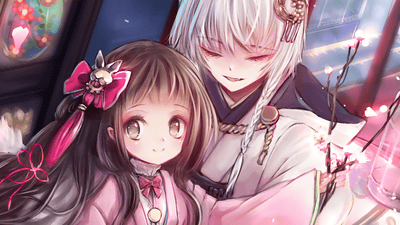 It was a New Year. Last year I really thank you for the warm love of the comic " Princess and Gamer " serialized with the GIGAZINE Manga Award and GIGAZINE. In addition to continuing to hold the manga grand prize in 2019, we will also increase the serial number of manga to 2 works and 3 works, so please take a moment again to "GIGAZINE Manga" to further power up.

Currently, as a New Year special project we are doing half-price campaign of full color comics "Hime and gamer". Those who do not get yet, or those who knew for the first time this year, please take this opportunity to buy by all means.

【Now half price】 Look back on the history of manga "Princess and Gamer" downloaded in 2 months 10 & January 3, 2019】 - GIGAZINE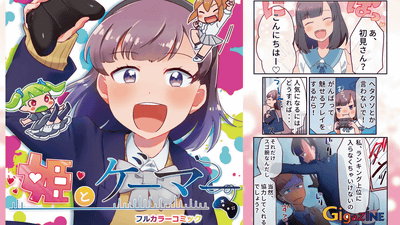 In addition, we have released a collection of works that includes topics and making of past manga awards articles. I hope you will see it from below.

【Limited Time FREE】 In 2018 Illustrations of "GIGAZINE Manga Award" and a series of examination decided on serial series Review of the last year of Heisei collection 【until January 5】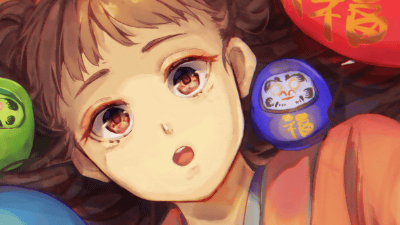 ◆ Click here for "GIGAZINE Manga Award" guidelines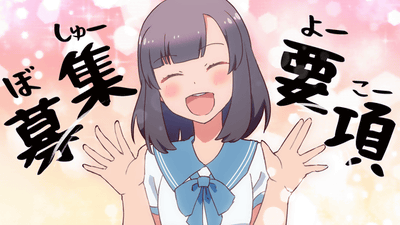 I have already read the application guidelines so I applied for it anyway! Please apply from the application form .

◆ Click here for original scenario application guidelines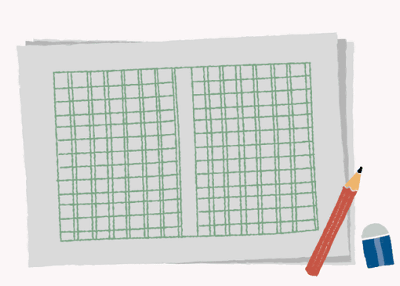 If you are planning to apply in a novel or screenplay format, please check the application guidelines from the link above.

◆ Top picture and illustration recruitment for the Grand Prize recruitment article - We are looking for a "top picture" illustration of the "GIGAZINE Manga Awards" also posted in this article. Click here for application guidelines




◆ January 2019 GIGAZINE Manga Awards Top Illustration
I received the Mr. Hatasegawa for the illustration of the top picture in January 2019. Voice of unexpected admiration leaks into one piece that is cut out dazzlingly beautifully. It is an illustration that I like to carefully enjoy the fine background and fashionable and cute costumes.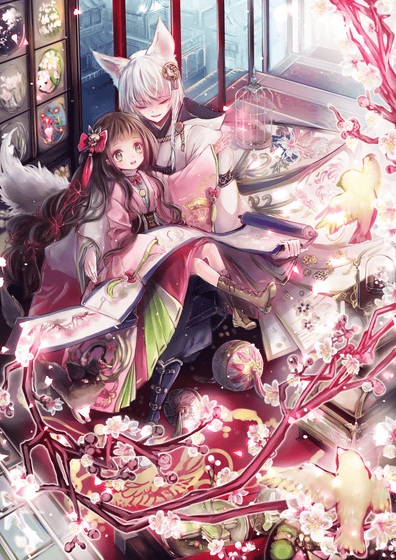 I got a comment from Mr. Hasegawa .

Nice to meet you, Mr. Hatasegawa.
Thank you for accepting this as the top picture of the GIGAZINE Manga Award.
I usually design illustrations of social games and corporate characters.
I began participating in exhibition activities of analog (watercolor) paintings from 2018.
I am practicing so that I can draw pictures of various tastes from thick coat to cell tone.

Below is the making of illustration.

Hanase river "Since the opening time was" 2019 New Year's First and Winter Season ", I drew a rough to make it an illustration to feel the arrival of spring, keeping the ornate image of New Year's Day. I packed my favorite elements such as magic, sweets and small animals into a fantasy world view.Rough adjusts until it is convincing, and incorporates all the elements such as the background and effects and decides the final impression. "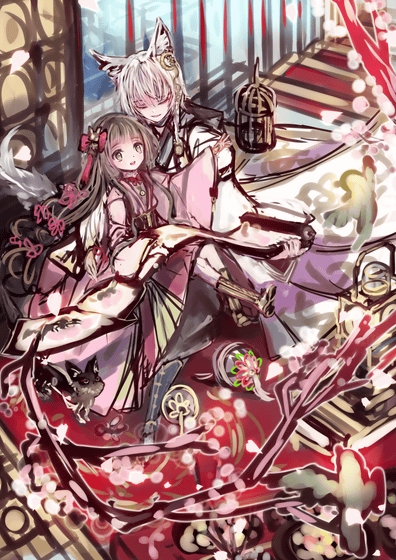 Hanase Kawa "Since this time it is a taste of thick coating system, I draw a line drawing that does not make it a thin and uniform line daringly, leaving fluctuations.It adds fine decoration and arranges drawing, Organizes the shape more easily than rough To make painting work easier, I will divide the folder with the background → the character → the object in front of the character → the effect ... .... "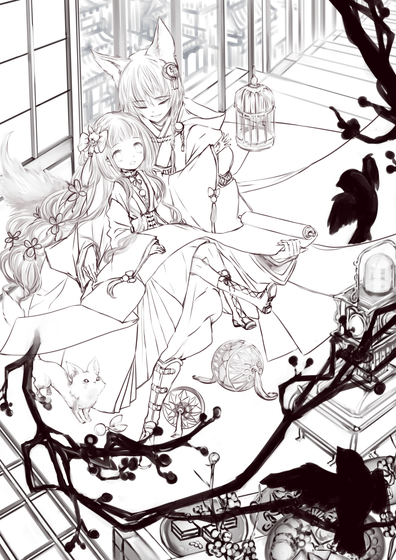 Hanase Kawa "I will proceed while looking at the balance of the whole.We do not divide the color layer so much this time and 90% will be painted at the beginning because it can not be advanced unless the face of the character is decided."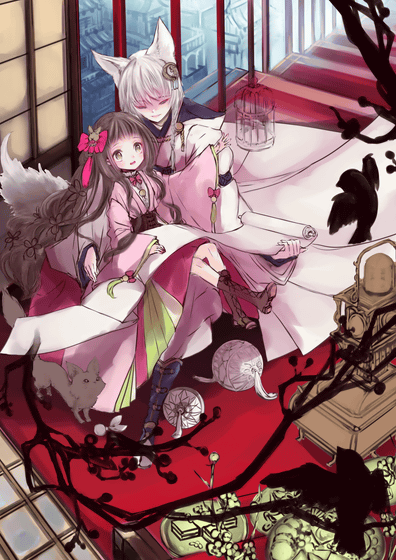 Hanase river "I will paint zakuzaku.When I finish painting the base color I draw a pattern on the kimono and the background.The silhouette drawing with gold → pointing the color → arrange it .. When the pattern enters the whole, Monotonous screens will be gorgeous at once. "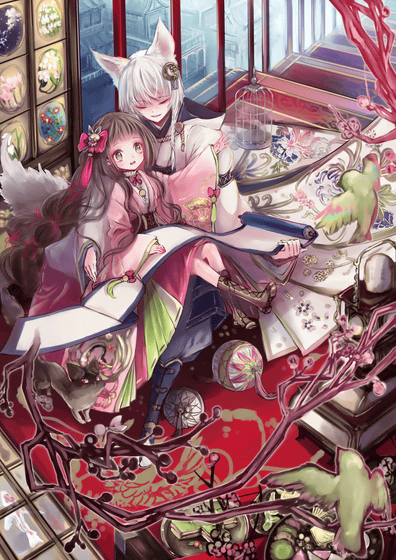 Hanase River "I will scatter the flowers of plums, so I have decided how to see the whole, so afterwards I will paint various places until I feel better"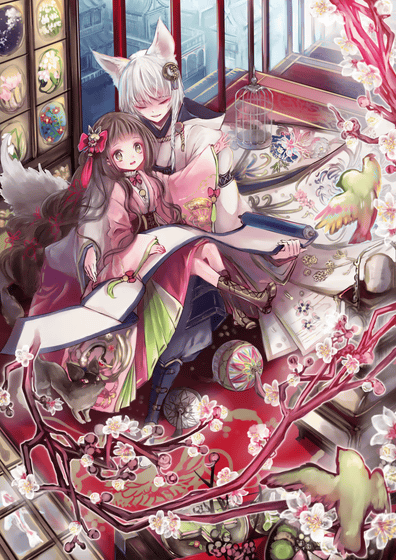 Hanase river "To further paint, I will add shadows over the entire overlay.The depth will appear on the screen which I stick to.This is finished by adjusting the effect at the end"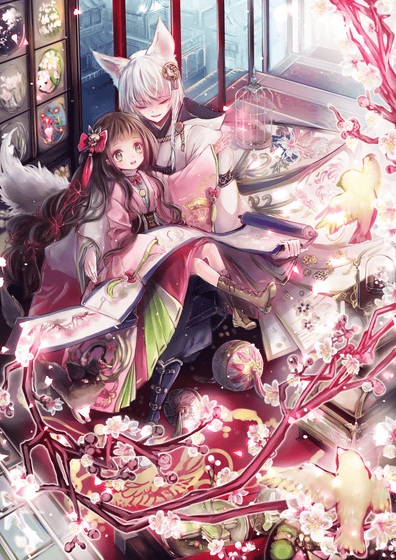 Hanase river "I made a girl expression expression difference for thumbnails.Adjust fine to match thumbnail ratio, such as having plum branch in hand or blurring background etc. This is the work done. Thank you very much for the end. "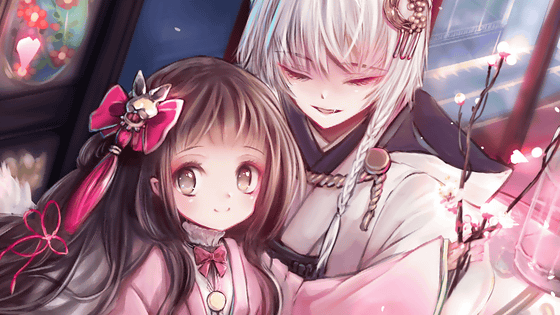 ◆ Top awards for the Grand Prize recruitment posts · Illustrations wanted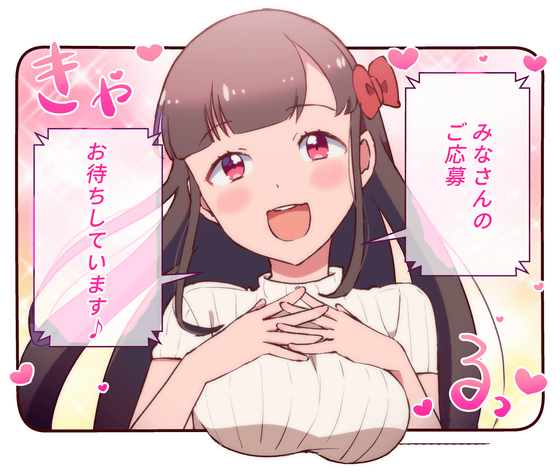 I am seeking illustrations of "Top Painting" as published in this article. Please check the following application guidelines and contact us from the self-recommended application form here .

· Contents:
"GIGAZINE Manga Award" to be published in the beginning of each month Illustrations to be posted at the top of the article, commonly known as "Top Picture"

· Use:
We will use it as a make-up for publicity and public relations of "GIGAZINE Manga Award".
Specifically, it will be an application on SNS such as "GIGAZINE Manga Award" recruitment notice on GIGAZINE, tweet of that announcement article and so on.
In addition, we will store and distribute e-books that collect multiple works as below on Amazon KDP.

GraphazinE top painting collection 2018 | GIGAZINE | Kindle store | Amazon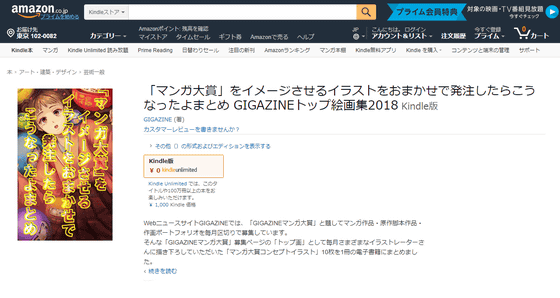 · Rights relationship:
There is no need to transfer the copyright, it will be in the form of licensing three of "publication on GIGAZINE", "use of GIGAZINE Manga Award for publicity & publicity" and "recording on e-books".

·Delivery date:
After seeing the desired delivery date, I will consult "including monthly illustrations".

· Process:
We are going to check "rough draft" check → "line drawing" → "coloring" check → "completion" check.
Retake is aimed at within "rough draft" only within one time.
If you want other processes and processes, we will prioritize them, so fill in the form.

· Remuneration:
Please specify the amount of fee you would like on the application form. If it changes according to the quality level, it would be greatly appreciated if you could paste such a link and image link to that effect.

· Publication of results · Possibility of posting on doujinshi, personal artworks such as individual production:
Since there is no limitation on the use of copyright in the category, it is "publishable". In that case, I am very happy if you add "Link to GIGAZINE article on first publication" and "Drawing for GIGAZINE Manga Award".

· Top picture of the Grand Prize recruitment article · Illustration Self-recommendation application form:

Click here (please select "Top picture / illustration of GIGAZINE Manga Grand Prize recruitment article" as the first option)


◆ "GIGAZINE Manga Award" Guidelines for Application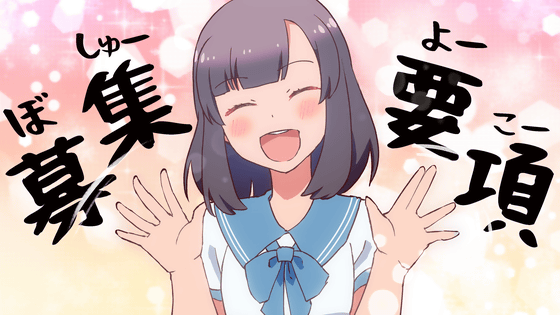 · Basic condition:
· Premise that it can be read by smartphone (faced pear, vertical scroll standards)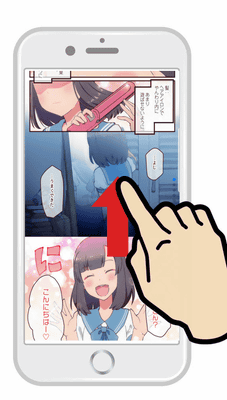 · Full color · Full digital (In black and white, treat it as "original")

· Completed manuscript of "First episode" freely in genre and its making material . Making material includes character design · color setting · name · under drawing. Of course there are also applications from the first episode to the last episode.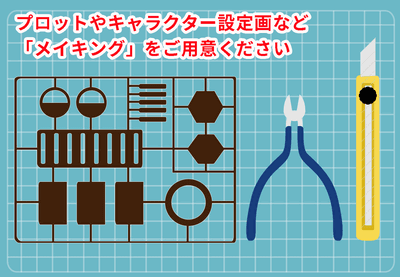 · Original format:
Please refer to " Princess and gamer " aspect ratio, file size and resolution.

· Number of originals:
freedom. Any number of pages OK.

· Others:
· I will do various procedures so that I can clear even a minor age at the time of winning

· Primary creation already published by other media and platform by myself OK

· Although it was published in a magazine, it was OK but it was okay that it was not made into a book or it was terminated by some circumstances on the way. Please do not give up.

· "Only drawing" can show the URL of the portfolio and collection of works OK. For the passing through the 1st stage examination, we will actually draw on the trial original in the 2nd stage examination, and we will go to the final stage of the ballot review after passing.

·The deadline:
Thursday, January 31, 2019, 23:59:59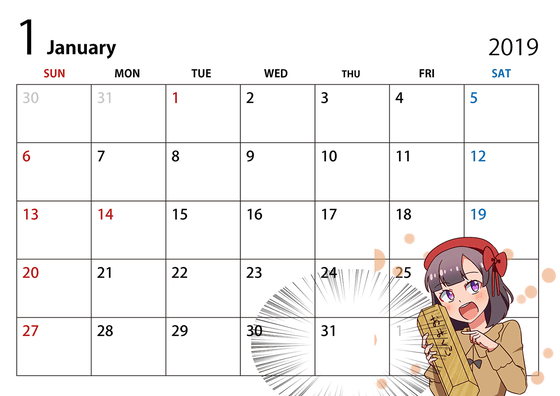 · Review process: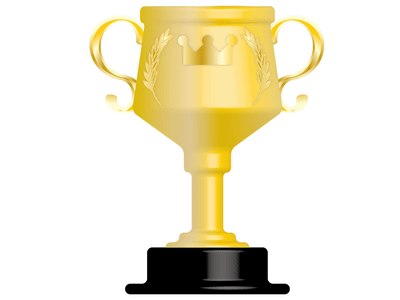 After the primary selection by the editorial department, the following review process is scheduled.

Phase 1: Evaluation by closed environment that only GIGAZINE secret club members can view + Evaluation including making materials by editorial department ↓
Phase 2: Add necessary items such as "Plot up to the final story" After reviewing, review by the editor-in-chief. Looking at the potential of being able to draw until the end, if it can be determined that it will run to the end, it will be the final stage advancement.
↓
Final stage: Posted on GIGAZINE, score evaluation from access analysis result by GIGAZINE reader + score evaluation by GIGAZINE secret club member + score by the editorial department Determination of award winners

· Prize money: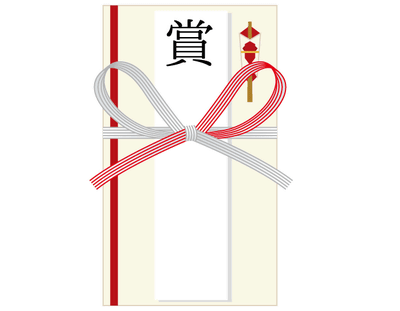 First of all, we receive a prize of 10,000 yen for all incentives to all the members who passed through the first examination and were selected as the first stage.

Next, a prize of 20,000 yen was awarded as an incentive to all members selected in the second stage.

And when it was selected as a prize winning work at the final stage, we awarded a prize of 100,000 yen.

※ Total amount of prize money is included in category not taxable, so minors should be okay, you can win. Even if there is no bank account, we will manage.

· Flow after winning
After publishing in serialized format with GIGAZINE, it will be converted to electronic books and sold on Amazon. We will pay the prescribed manuscript fee and royalties, respectively. GIGAZINE is responsible for selling and promoting e-books.

· Question acceptance form:
If you have any doubts about applying , click here to contact us if you have any questions. If similar questions continue, we will summarize it as a FAQ, so please understand and cooperate.

· Manga Awards Application Form:

Click here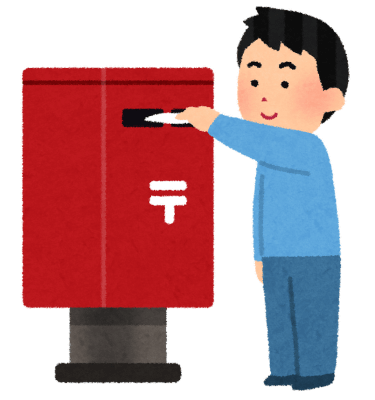 ◆ Original Writing Guidelines

· In addition to the first episode manuscript, please prepare plots from 1 story to the final story.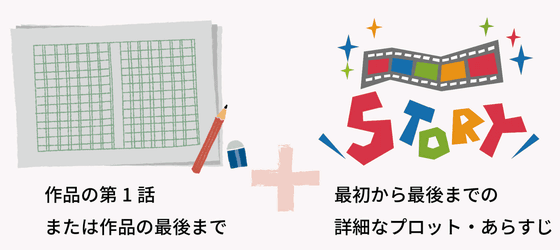 · In the first judging we will see the interestingness of a simple story and the completeness of one story. In the case of proceeding from the second judging to the final judging, we will judge "whether you can constantly create a script of the writing by the final story" that was conscious of actually creating the original manga.

· In the case of "only original" with a letter only, it is okay to paste the text in Google Doc and then post the address of the shared link on the application form. In that case, please do not edit the document after the application.

Click here for application form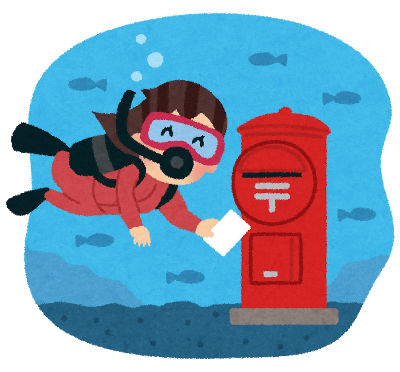 There is "GIGAZINE secret club (GSC) · closed review" in the selection flow of the manga award. Those who are members of the GSC members, of course not members yet, be sure to become a member of GSC at this opportunity to attend the birth of future masterpieces. Register to GIGAZINE secret club from here .

Well then, we are waiting for the creators' entries from the bottom of my heart. Thank you.