A post-mounted electric component "XSHIFTER" that any bicycle can be transformed into an electric shift at a cost of around 30,000 yen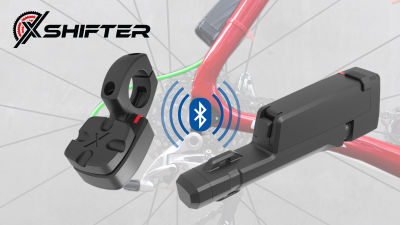 It is possible to shift the gear of the bicycle by using electric power instead of the conventional lever "Electric component"Is one of the items that many of the road bike rides and MTB rides admire, but it is the biggest bottleneck that costs around 200,000 yen for introduction. What seems to solve such a problem is that it can be converted to electricity simply by retrofitting it to an existing mechanical componentXSHIFTER"is.

XSHIFTER - Wireless Shifting System
http://xshifter.strikingly.com/

XSHIFTER is a retrofitted electric component that incorporates a removable battery into the body of a reinforced plastic body. The biggest feature is that only the mechanism that pulls the shift cable is electric / wireless while leaving the existing mechanical derailleur, and overwhelming cost performance of about one fifth of the electric component made by major manufacturers It is realized.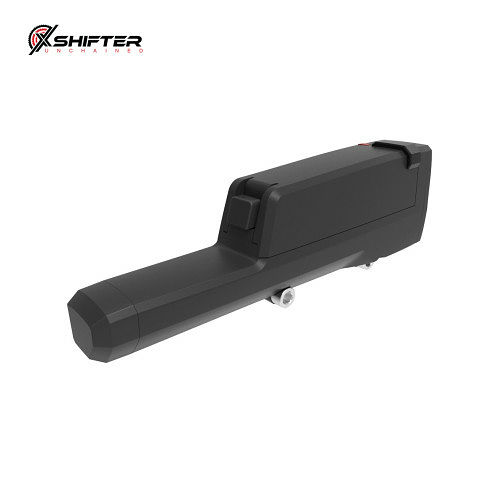 This product was a campaign campaign carried out at Kickstarter of Cloud Funding, and it was decided to commercialize it wonderfully. How to use is released in the introduction movie that was announced at the time of campaign.

XSHIFTER Introduction - YouTube


It is the body of XSHIFTER that developer Paul Gallagher has in hand. Weight is 80 grams if it is a single body, even with remote control for operation it is about 115 grams lightweight.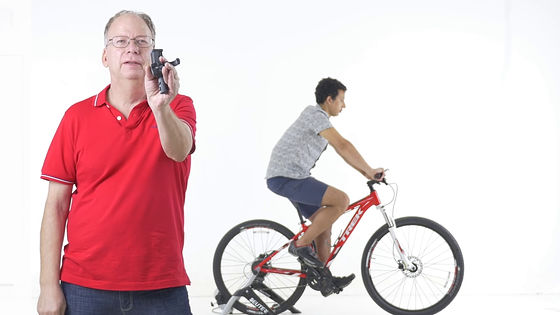 XSHIFTER is basically a mechanism to operate one of the front and rear derailleur (shift mechanism). In this image, you can see that the rear unit is fixed to the seat stay, and the front unit is fixed to the seat tube with a white nylon band. (See red frame)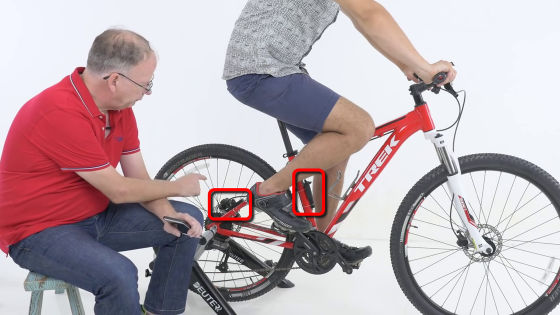 The control remote control is attached to the thumb part of the handle. Push the button type switch and ...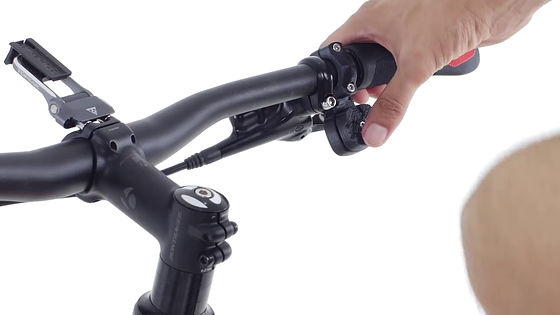 Along with the sound of a motor called "Guy", rear shifts. As you can see, mechanical derailleur is used, and it is a mechanism to shift by shifting the shift cable with XSHIFTER.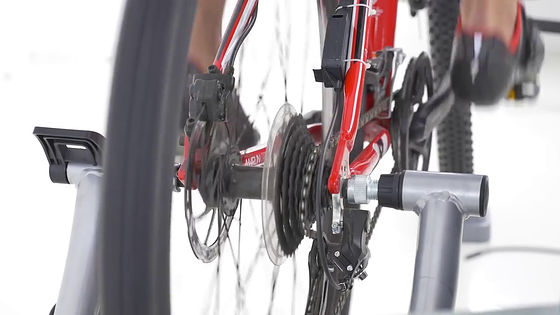 Button of the remote control is 4 button type. Push another button and ......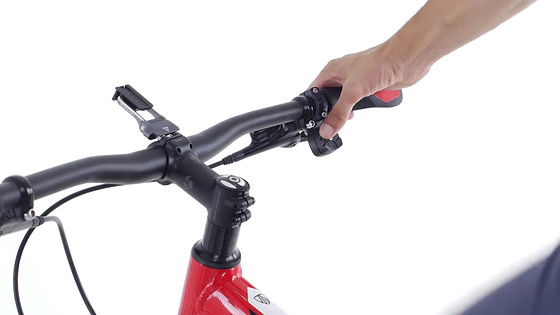 This time the front speed changed. In this way, XSHIFTER is not a complete electric component, but it is a system that makes electric shift and wireless around the shift by electrifying a part.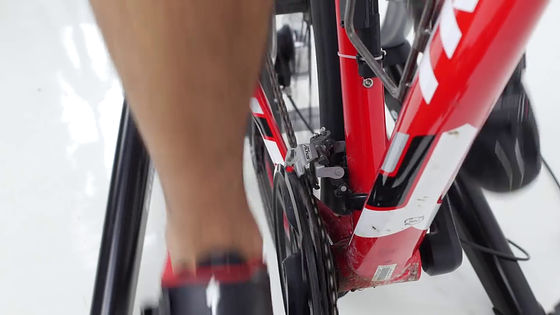 One of the advantages is that XSHIFTER is one and it is possible to deal with any manufacturer's derailleur. Since it is possible to adjust the pulling amount of the cable with a smartphone application etc., it is said that it can be retrofitted to a derailleur of every manufacturer.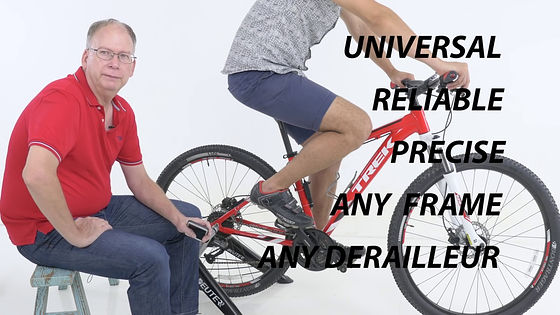 In the above movie, it was an example of MTB's flat bar handle, but a remote control for road bike is also available. Unlike products from existing manufacturers, it is possible to perform front and rear gearshifts with only one hand.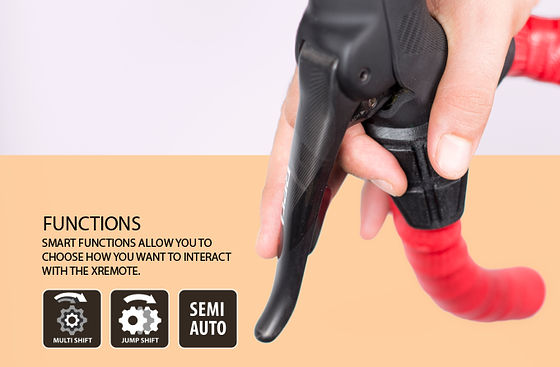 In addition, "TT type" remote control corresponding to triathlon and bike for time trial is also available.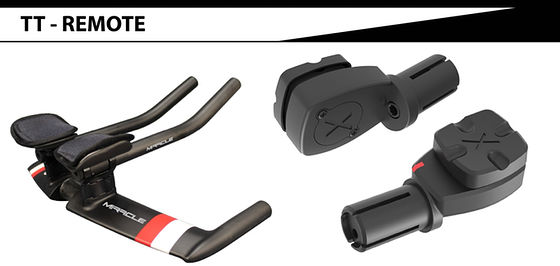 By electrifying, "semi-automatic" function is also realized that automatically shifts the front and rear to the optimum state according to the shift situation. In addition, it is planned to respond to "voice shift" that I got an idea from Paralympic players.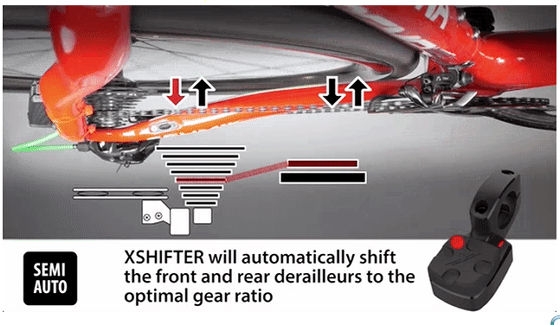 XSHIFTERwebsiteAlthough it is made to be able to purchase from the factory, it is accepting advance reservation at the time of article creation. The most basic "XSHIFTER" is a set of 239 dollars (about 27 thousand yen) for the main unit and the remote control for the flat bar handle. TT type is also the same amount, but the set of remote control for road bike is $ 279 (about 22,200 yen).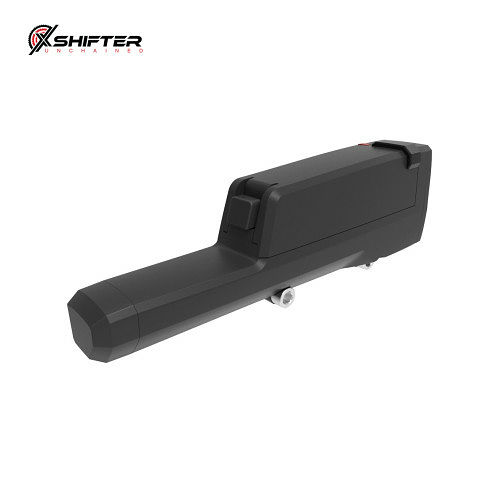 It is $ 299 and $ 339 (about 30,550 yen and about 39,000 yen) for "XSHIFTER PRO" with two motors built into the main unit. It is said that this type is optimum for hard tail type MTB without rear suspension.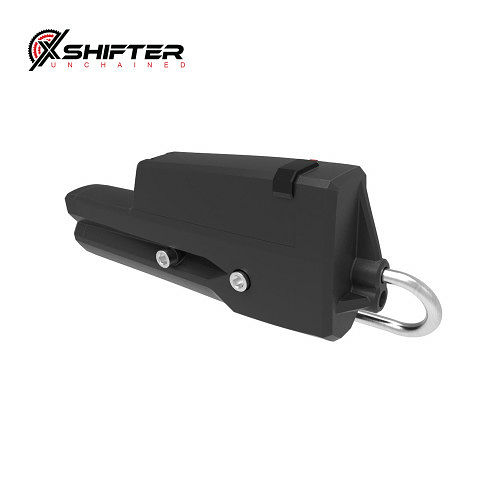 Also, two sets of XSHIFTER are $ 399 and $ 430 (about 46,000 yen and about 51,000 yen). By the way, as purchasing over 30 dollars (about 3,500 yen) will cost you free shipping, when buying XSHIFTER body it will be said to be virtually free shipping.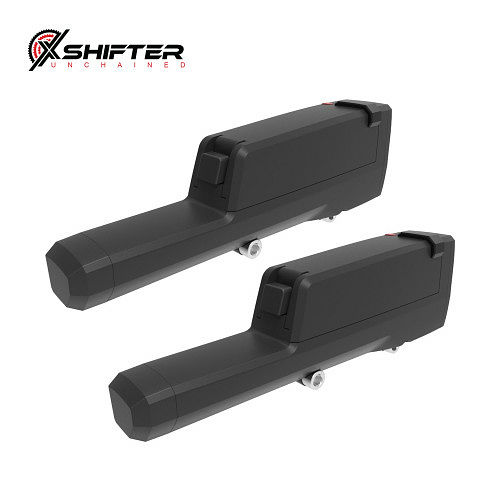 The battery is fully charged with 4 hours of charging, and it is possible to use from about 1 week to 1 month according to usage situation. If you are worried, you can purchase a spare battery at $ 39 (about 4500 yen).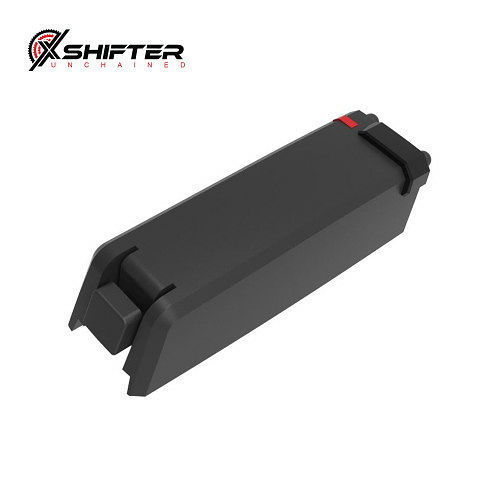 There is no need for a special tool for replacing from existing mechanical derailleur, even if you are familiar you can do it yourself. As in the following movie, firstly remove the original shifter and cable, just install the XSHIFTER's main body and cable in place and complete the exchange. After that it is OK if you make settings from smartphone.

Full Tutorial - Xshifter Wireless shifter - YouTube


Also, since all the tension pulling the shift cable is received by the outer (casing), even in the state that it is not fixed to the frame like the following movie, it is possible to operate. Therefore, even if it is actually used, it will be usable if fixed with tie wrap etc.

XSHIFTER | Performance test | The world's first universal wireless shifter - YouTube