"ZeroTier" that allows you to connect Windows, Mac, Linux, Android, iOS with VPN without difficult setting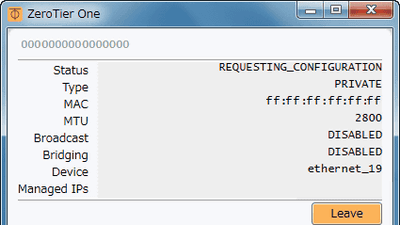 Virtually construct a private network and exchange data directlyVirtual Private Network (VPN)Although it is very convenient, it has the disadvantage that knowledge is necessary for the work of building a virtual network and the work itself is complicated. However, if you use "ZeroTier" of open source software, you can specify the network information without doing much of the work of building such a VPN, and it is also possible to specify that the terminals such as Mac, Linux, Android etc. are encrypted It is easy to connect with VPN, so I immediately tried VPN connection using Windows terminal and Android terminal.

ZeroTier | Software Defined Networking
https://www.zerotier.com/

Click "Try for Free" on the above official website.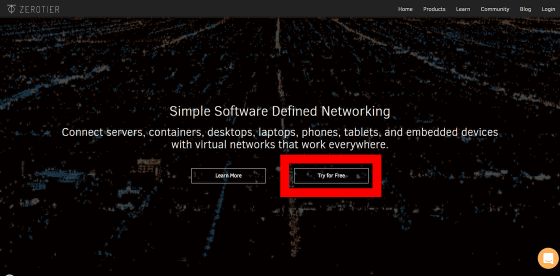 As we move to using ZeroTier, we first download software for client PC. Click "Download ZeroTier One" in Step 1.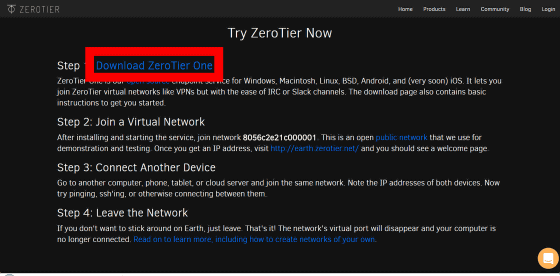 Since this time it is used in Windows 7, click "Windows.MSI | 7+ | Intel 32/64-bit".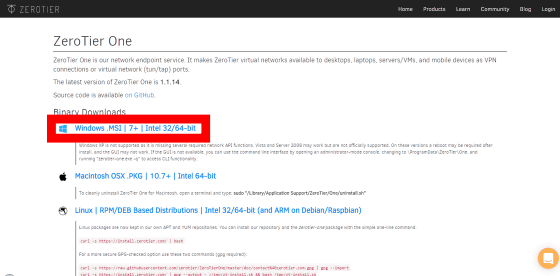 Run the downloaded installer.




If security warning appears, click "execute".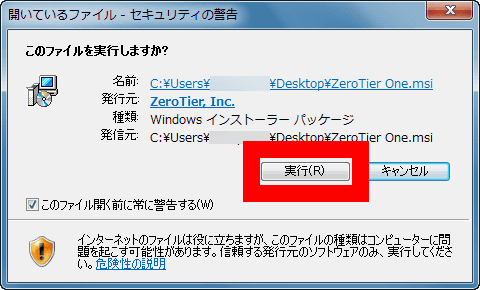 Click "Install".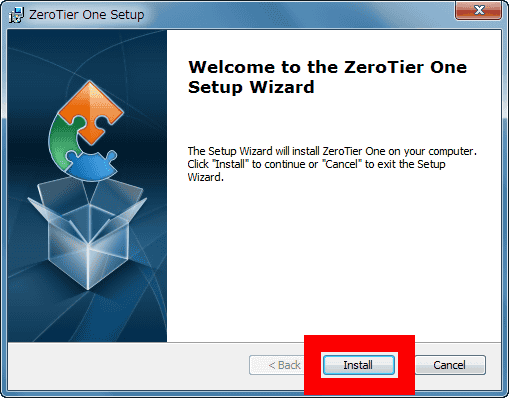 Click "Install".



Click "Finish" to activate ZeroTier One.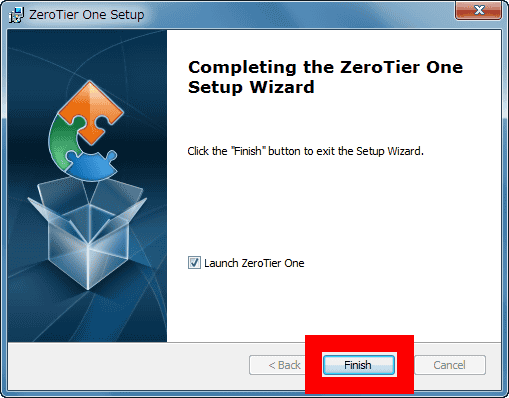 This is the start screen of ZeroTier One.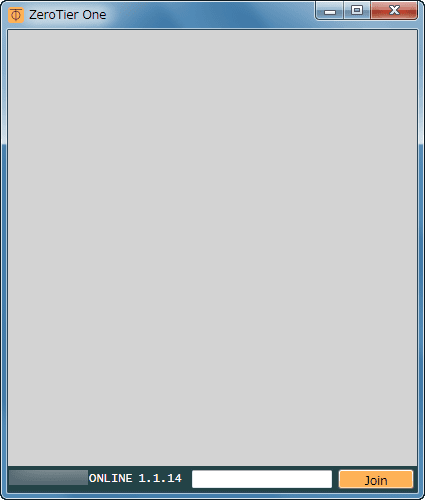 Let's specify "8056c2e21c000001" which is published for testing on the official page to the virtual network.



Enter "8056c2e21c000001" in the text box and click "Join".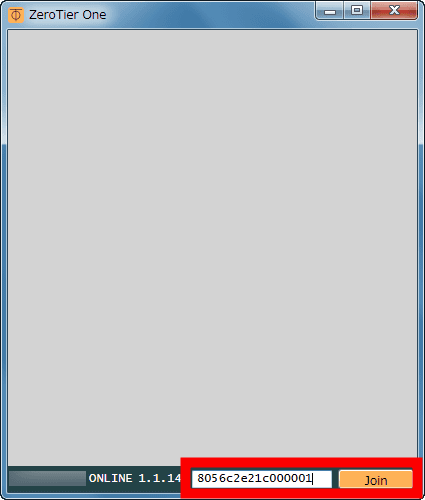 Then, the status became "OK" and it was possible to connect to the virtual network.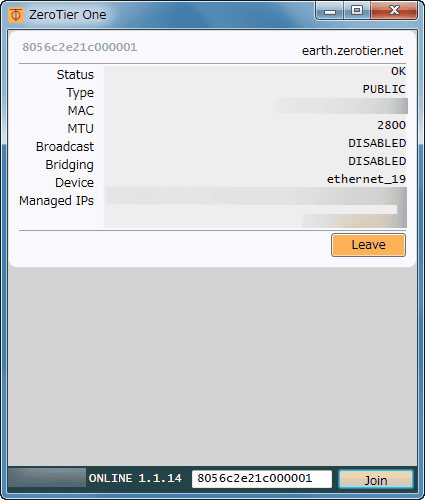 In the official page "http://earth.zerotier.net/Access to ... ...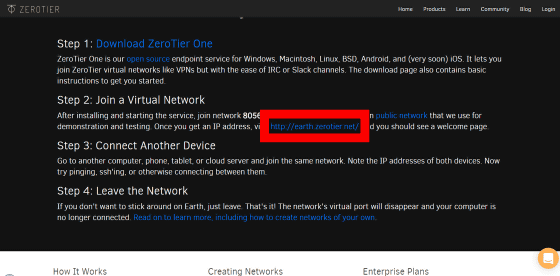 A welcome page opens, and if the virtual IP address is displayed, you can confirm that it is connected correctly.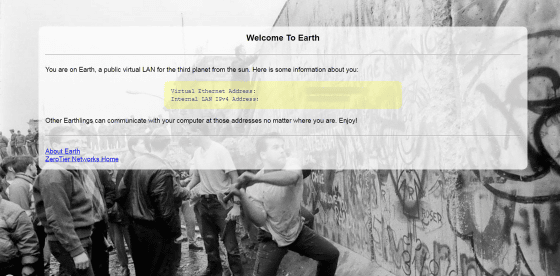 Next, use Android's ZeroTier One application to designate it as the destination of the same virtual network. Tap "Download ZeroTier One" on the official page.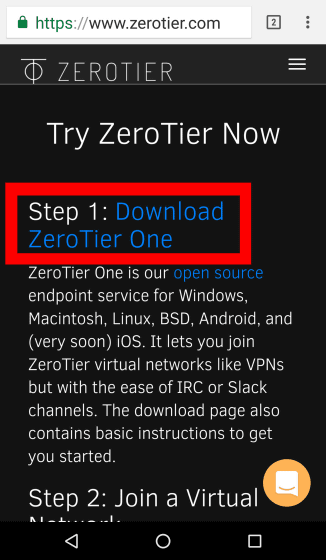 Tap "Android -> via Google Play Store".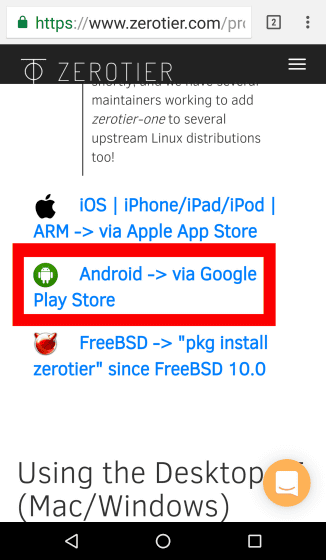 The Google Play ZeroTier One application page opens, tap "Install".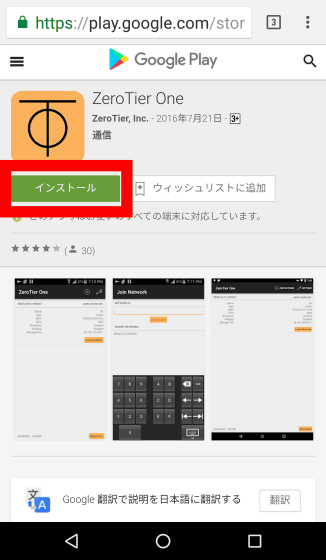 Tap "Install".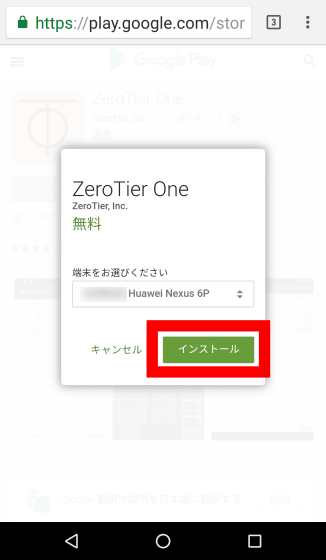 Tap "OK".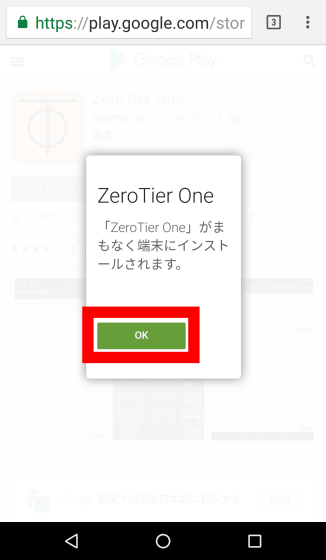 When installation is completed, tap "Open" to launch the application.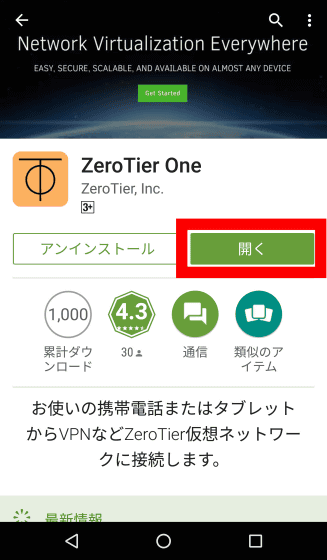 When the application starts up, tap "Connect".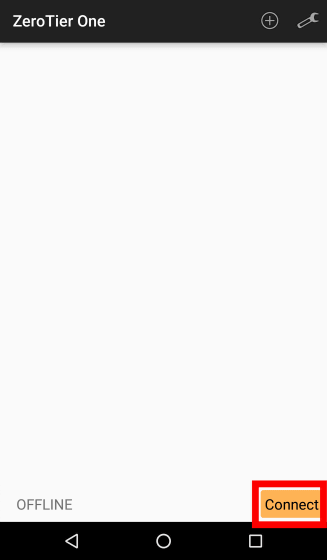 Tap "OK".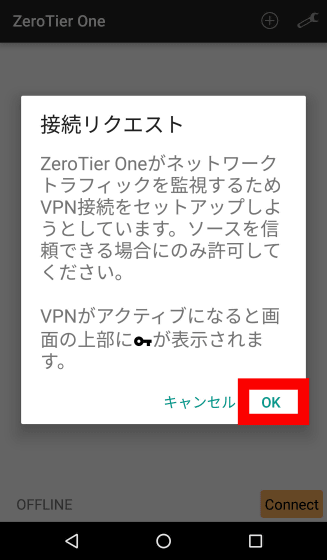 Make sure "Disconnect" is displayed ... ...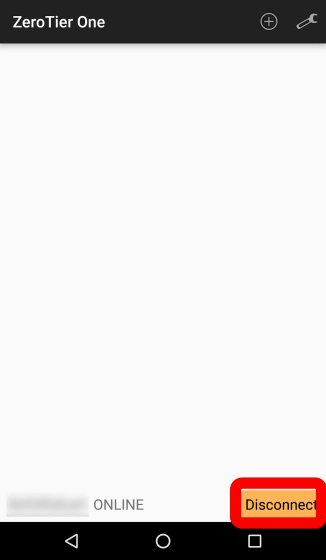 Tap the "+" icon at the top right of the screen.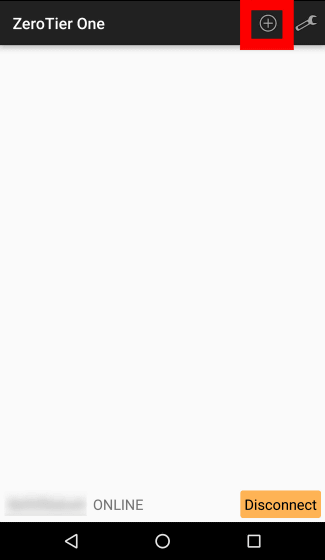 Since the designation screen of "NETWORK ID" opens ...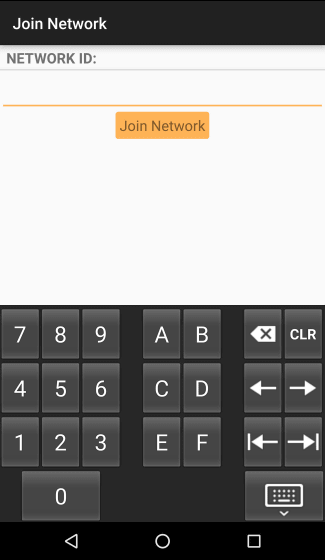 Like Windows 7 PC, designate "8056c2e21c000001" and tap "Join Network".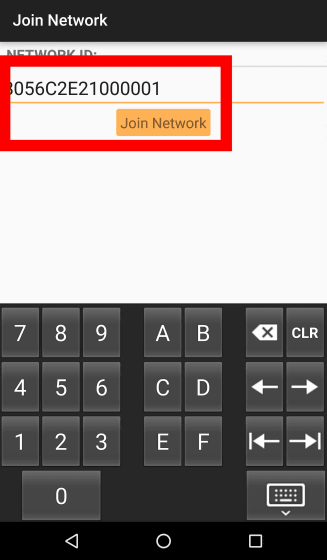 I was able to connect to the virtual network safely.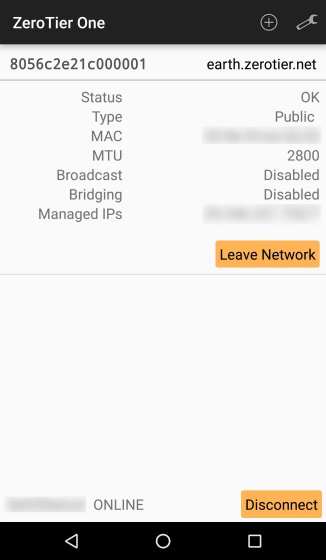 The Windows 7 PC and the Android terminal are now connected to the same virtual network. In order to check whether the connection was done correctly, I tried to ping the Android terminal from a Windows 7 terminal using a command prompt, and Ping returned. When you release the network of Android terminal, Ping does not return, so it seems that both terminals are able to connect with virtual network.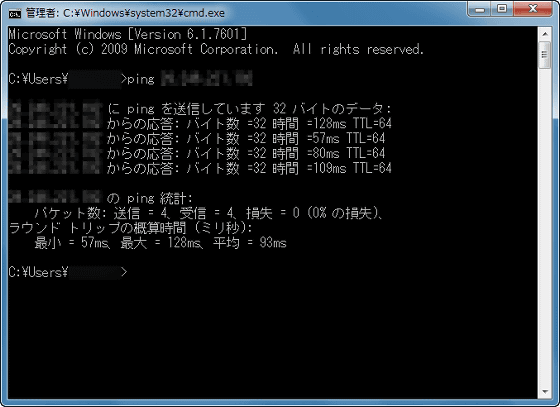 To disconnect from the virtual network, just click "Leave".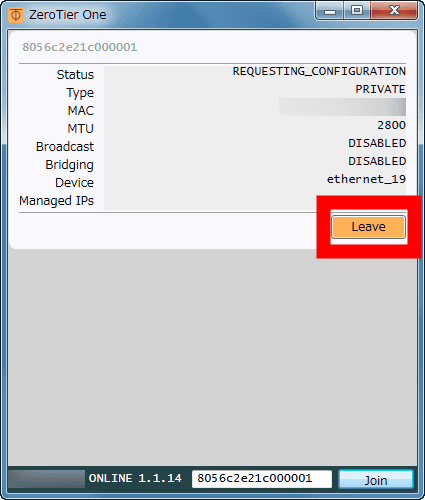 You can easily connect to and disconnect from the virtual network using the "Join" and "Leave" buttons.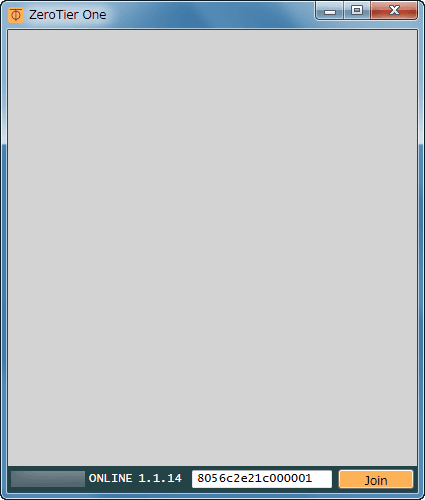 You can easily connect to the virtual network without making special settingsZeroTierIt is very easy to use tasks such as using software premised on the same network or directly designating individual terminals in the closed network from the external network. Of course, besides the virtual network of the official page, it is also possible to easily construct a VPN network using a server built by you.

ZeroTier is being developed open source,GitHubIt is open now. An iOS application will be released soon.

GitHub - zerotier / ZeroTierOne: A Smart Ethernet Switch for Earth
https://github.com/zerotier/ZeroTierOne