I tried using 'Radon' which can transmit and share web pages to peripheral terminals all at once by ultrasound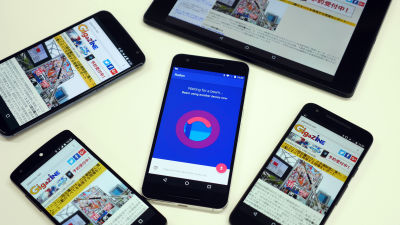 When you find an interesting website, the method of sharing the URL link of the page can be sent by pasting it on the main body of mail or LINE, sending it by Bluetooth,PushbulletThere are a lot of using shared applications such as ". While many methods are premised on communication, the application "Radon"Can send and share link pages all at once to peripheral terminals using ultrasound, so in the case of sharing pages in real time with lots of people on the spot, it exercises more power than any other method I will.

Radon - Share using Ultrasound - Android application on Google Play
https://play.google.com/store/apps/details?id=com.nam.radon.app

On Google Play "Radon"And tap" Install ".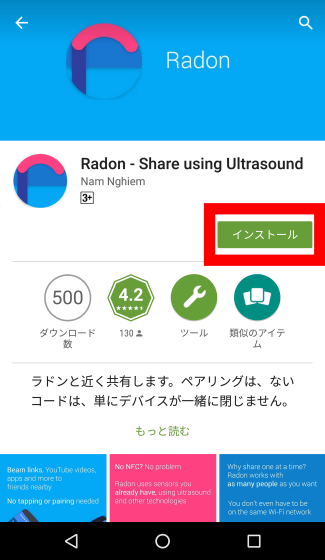 Tap "Open" to launch the application.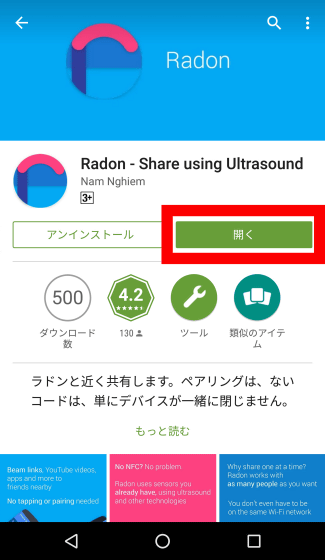 Tap "Permit".



As the tutorial begins, swipe the screen to the left or tap "Arrow icon" in the lower right to continue reading.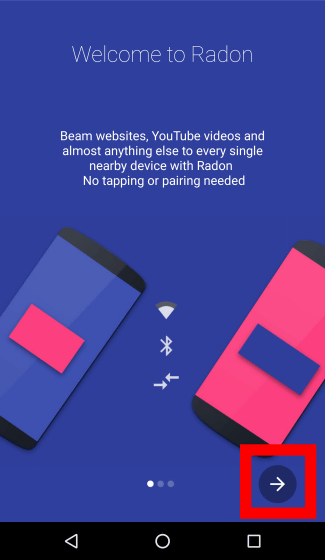 Upon completion of the tutorial, the ultrasound screen starts, but for now, I will quit the application.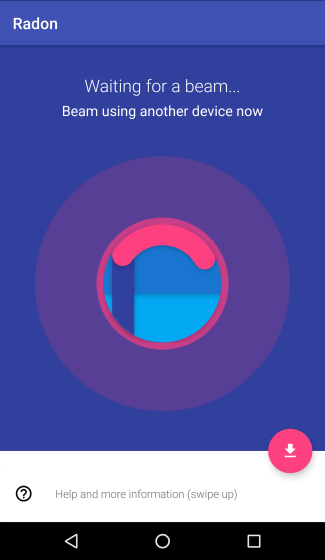 Radon can share page links with browser application. With the page you want to share open, tap "Menu icon".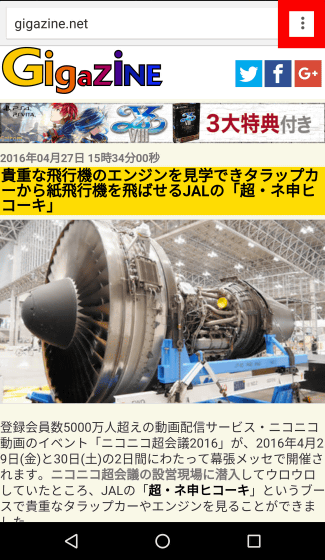 Tap "Share".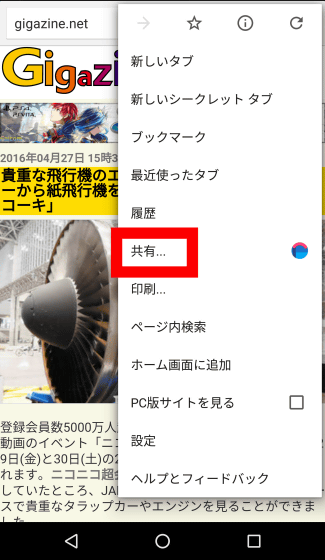 Tap "Radon icon".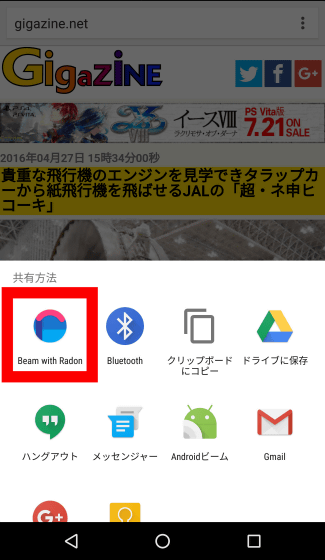 The ultrasound screen will start. In this state, if the mobile terminal in the vicinity is running the Radon application, the link page will be transferred.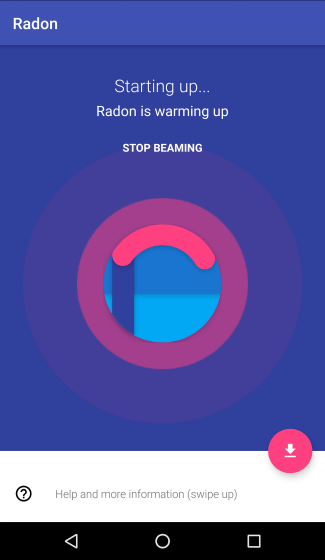 You can understand how to use & usability of Radon in one shot by watching the following movie.

I tried using "Radon" which can share URL link with ultrasound - YouTube


If the Radon application is not installed on the Android terminal to share, tap "download icon" at the bottom right of the ultrasound screen.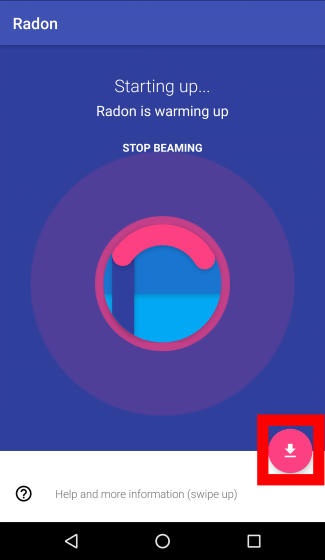 Since the QR code of the Google Play page of Radon application is displayed, you can access the installation page by reading on the terminal you want to install.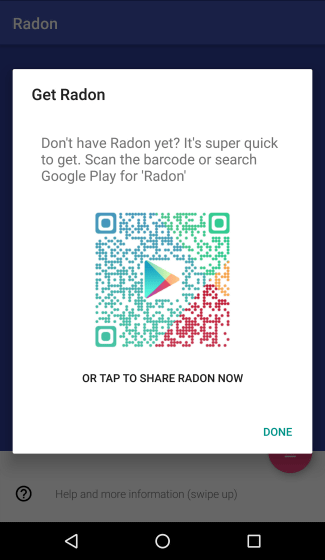 Radon can send links to surrounding terminals all at once by ultrasound. You can check how you broadcast from Nexus 6P to Nexus 5, Nexus 6, Nexus 9, Nexus 5X in the following movie.

Broad link to peripheral terminals with "Radon" sharing URL link with ultrasound - YouTube


Sharing the Nexus 6P link in the center of the screen with Radon with each terminal in the ultrasound screen.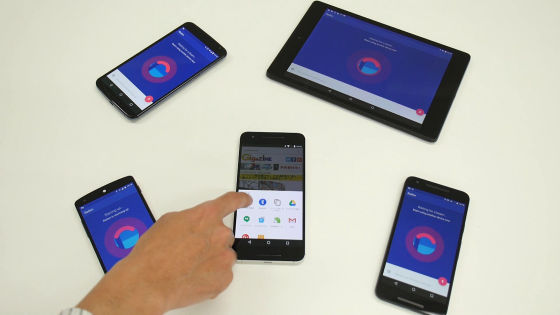 The page was opened with the links shared to peripheral terminals all at once.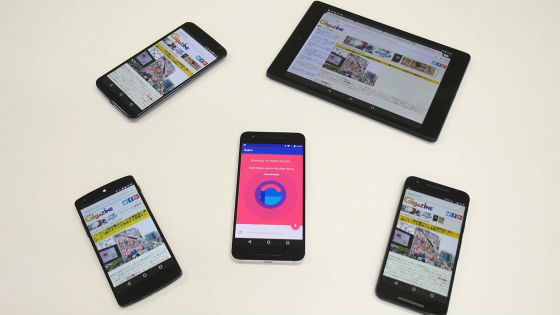 Radon is capable of sharing pages without using Bluetooth or Wi-Fi, no pairing work is required, good directivity and distance of about 10 meters can be used without any time lag at all. It also has powerful sharing functions, so it seems to be extremely useful in cases such as wanting to share pages with a large number of people at once in the space of conference rooms and classrooms.