Even if 3G / 4G · Wi-Fi connection can not be made, I tried whether the free application "Cycro" which can send and receive messages and images between smartphones can be really used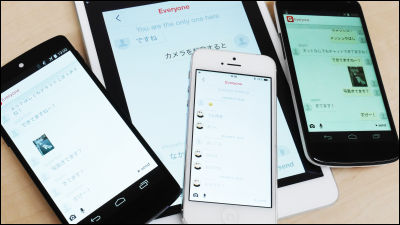 An application that can exchange messages, images, and sounds without using LTE or Wi-Fi connection using Bluetooth of the terminal is called "Cycro"is. Cycro was released only for the Android version, but since the iOS version was newly released in July 2014, I tried to actually exchange the message without connecting to the Internet.

Cycro for iPhone, iPod touch, iPad currently on the iTunes App Store
https://itunes.apple.com/jp/app/cycro/id890969876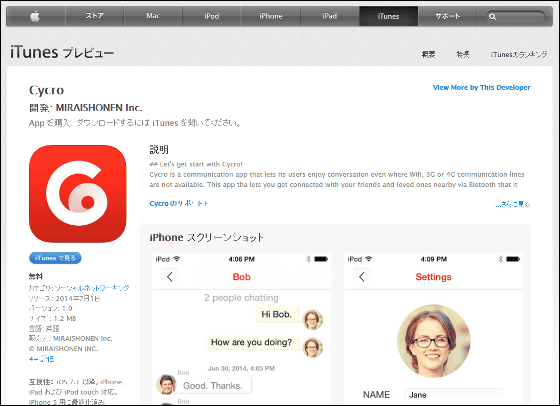 Cycro - Android application on Google Play
https://play.google.com/store/apps/details?id=jp.co.miraishonen.cycro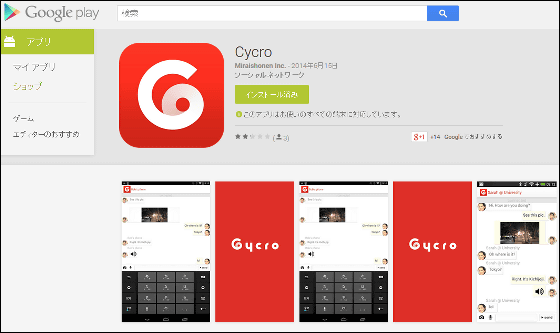 Cycro is a chat application that enables you to exchange messages with users within 9 to 10 meters using Bluetooth of the terminal even if the installed terminal is not connected to the Internet.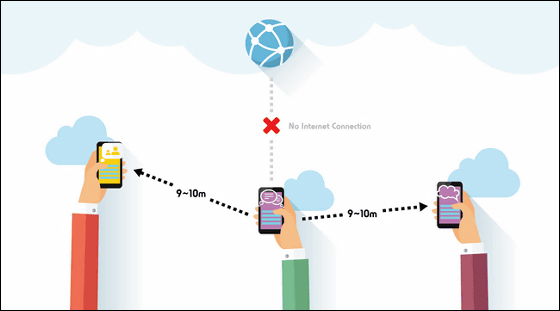 With Cycro, even when the distance between terminals is 10 m or more, it is possible to send and receive messages via Cycro's other installed terminals.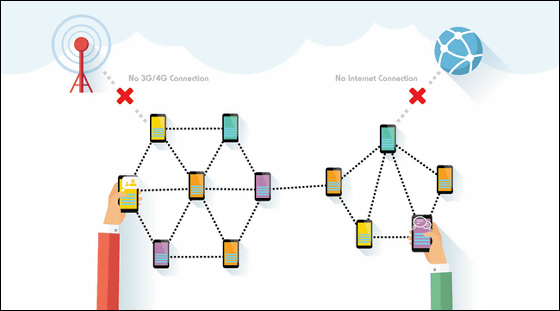 So I installed Cycro from the App Store.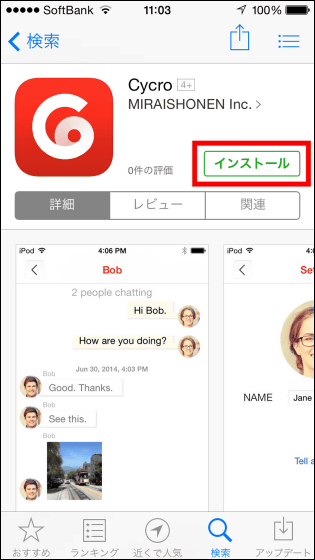 Once installed, turn on airplane mode and Bluetooth on your device.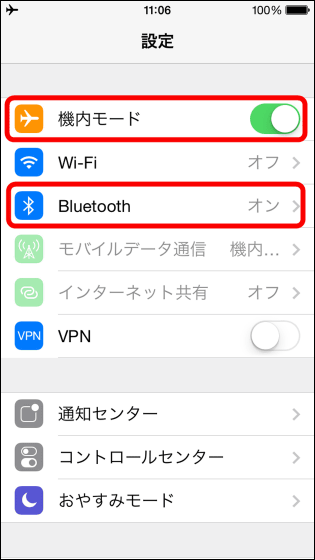 Tap Cycro and start up when you are not connected to the Internet.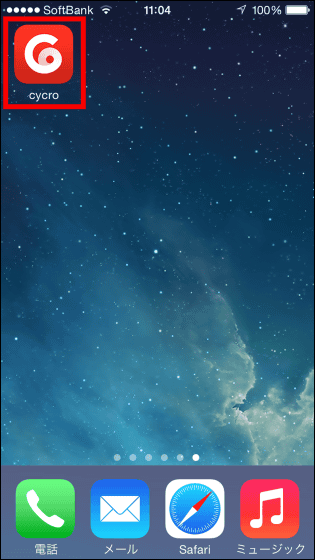 Here is the Cycro home screen. Even if you tap "Everyone" ......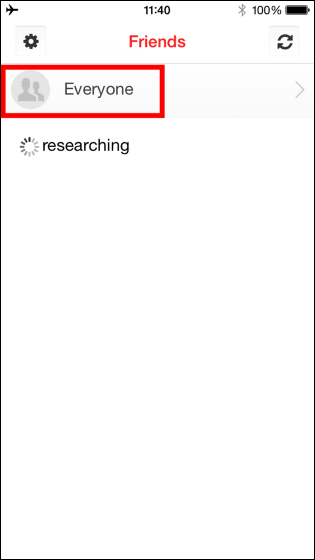 Nothing is displayed because there are no terminals installing Cycro nearby.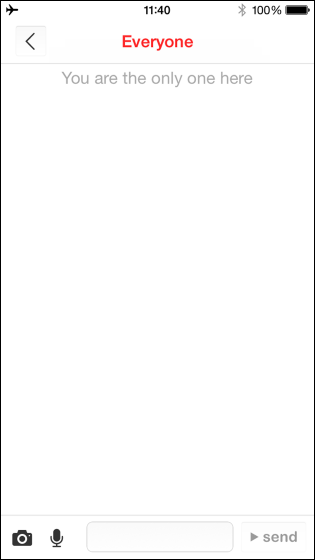 I installed Cycro on the iPad mini Retina display model to see if I can chat without connecting to the Internet.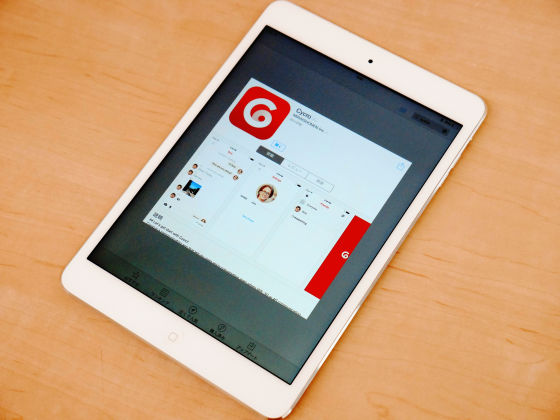 When Cycro is started on two terminals, they recognize each other.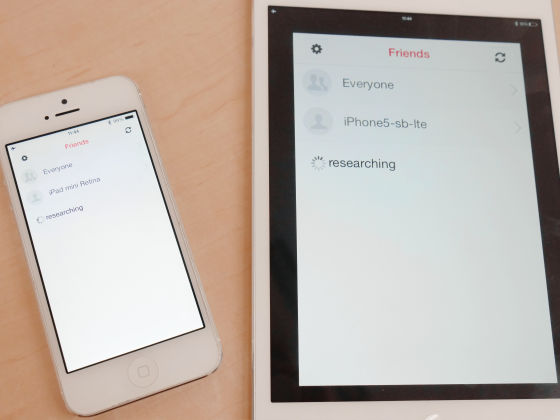 Tap "iPad mini Retina" on iPhone 5s screen and chat.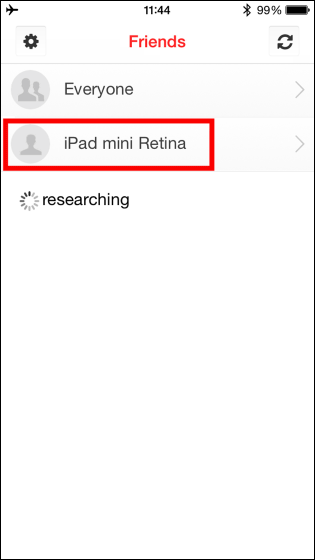 Even though I started chatting, nothing is displayed ....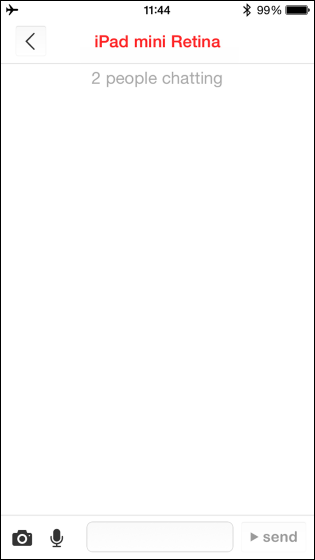 Enter a message in the box and tap "send" ......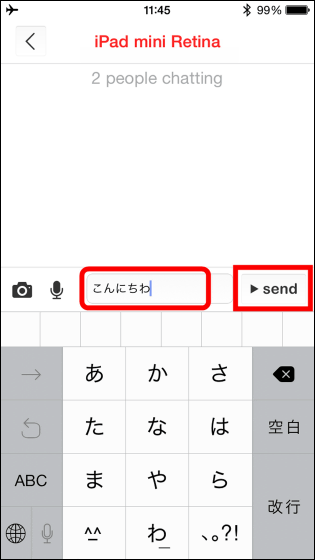 Successful submission.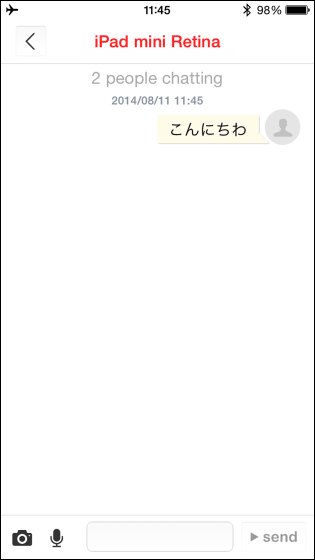 Confirm reception of messages with iPad mini.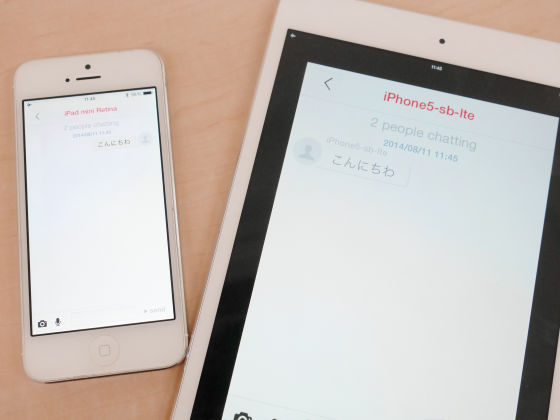 When sending images, tap the camera icon at the bottom left of the screen.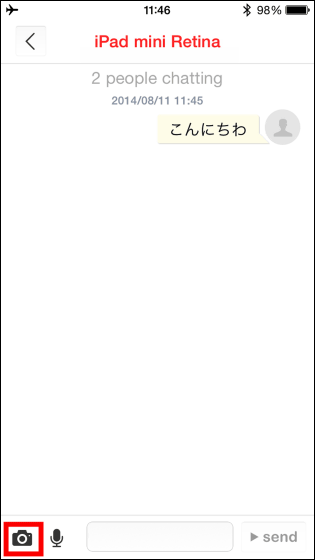 Tap "Take Photo" to shoot.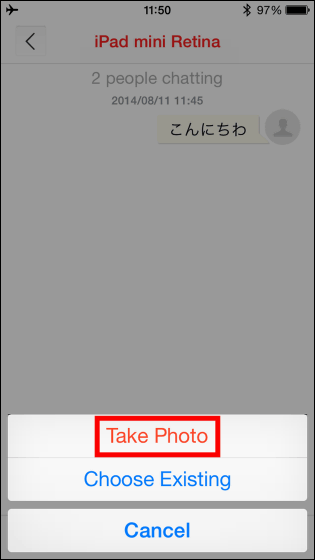 Since the camera starts, tap the button at the bottom of the screen to shoot.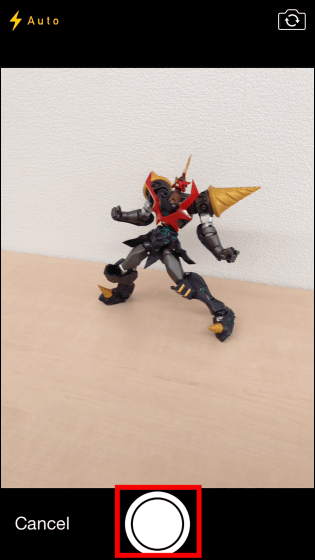 Tap "Use Photo" to send the image.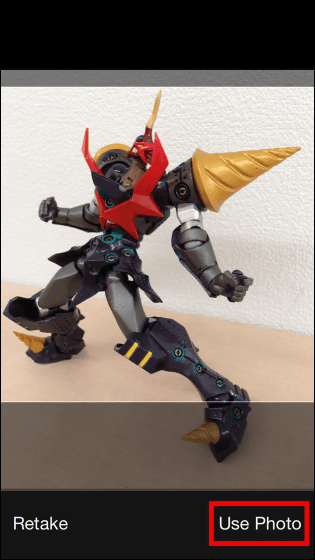 Successful transmission of superb images.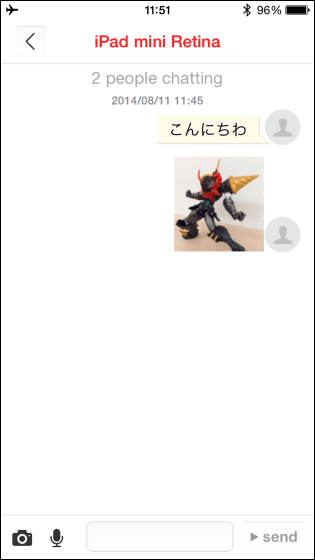 I received a message from iPad mini.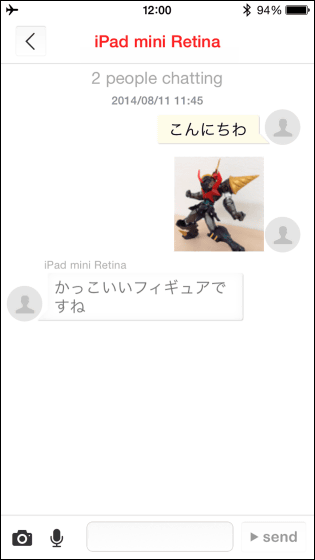 With Cycro, we were able to chat without problems even when we were not connected to the Internet.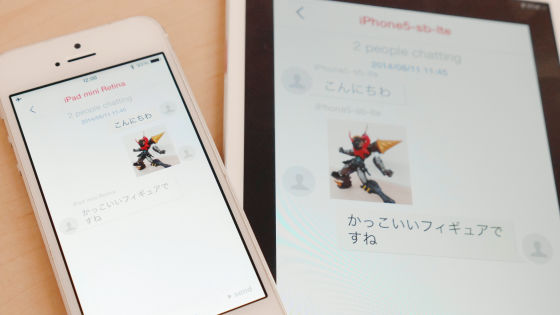 Next, try using the three terminals to test the function of sending and receiving messages via Cycro installed terminal even if the distance between terminals is 10 m or more. Note that this feature is only implemented in Android version Cycro at the time of article writing, so use Nexus 5 and Nexus 4.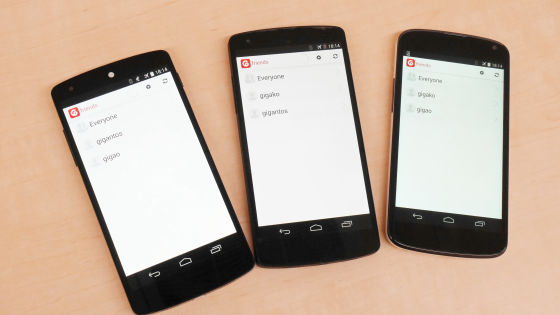 Although it is hard to see in the image, confirm that the two terminals are connected via Bluetooth.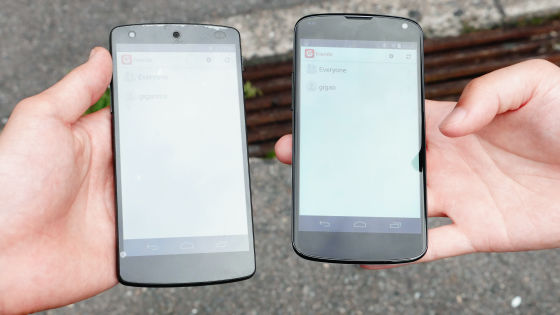 While connected, I tried to sandwich the building between the two terminals, and I tried to leave it about 10 m apart, but the connection between the two can not be interrupted.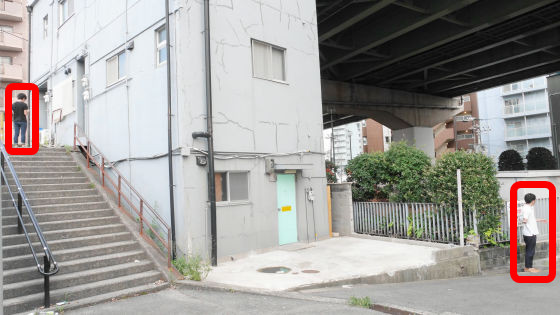 Fix one unit on the stairs ... ...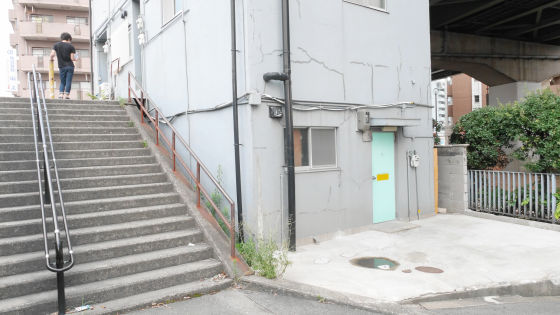 The other one was disconnected about 15 m away from the stairs.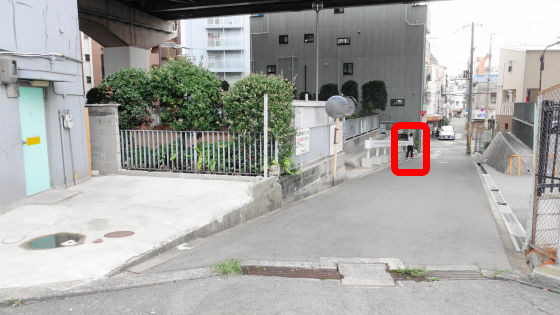 Where two connections are broken, Cycro is started on the third terminal. By placing the third terminal between the two, it should be possible to chat again.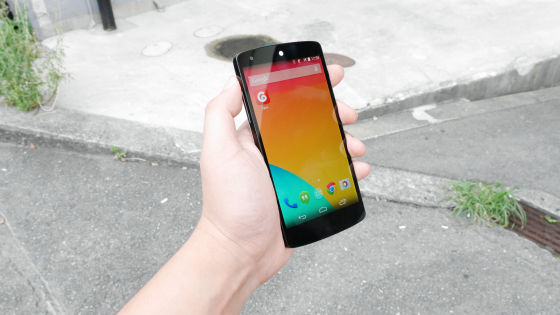 When Cytro is started on the third terminal, another two are displayed on the home screen.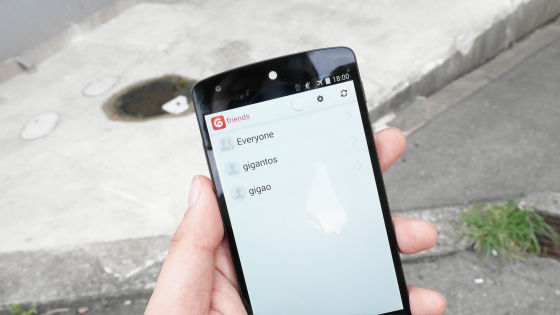 It was a splendid success when chatting with two other units. I was able to connect via the third terminal.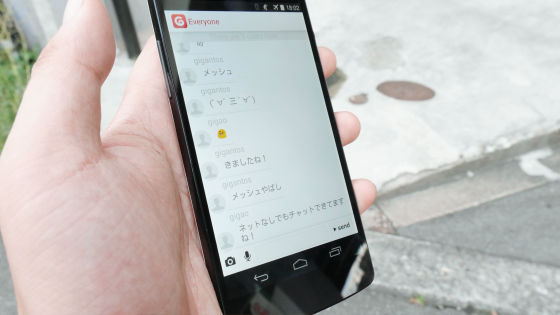 A chat exchanged between two terminals is like this and succeeded in sending images.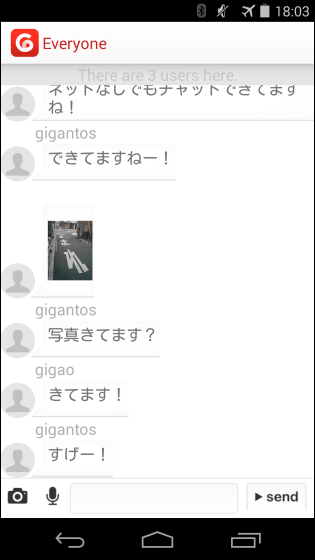 The time taken for three terminals to recognize each is about 5 minutes. However, once connected, you can send and receive messages and images crisply.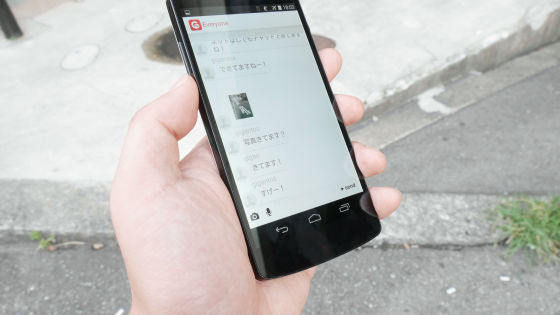 Cycro that can send and receive messages without connecting to the Internet seems to be useful when you are in a place where radio waves do not reach or when disasters such as lines get crowded. However, since there are times when it takes some time to connect multiple terminals with Bluetooth, or terminals are not recognized, excessive expectation is prohibited, but if you actually experience and use it beforehand You should be prepared for that.