A navigation application "Waaaaay! (Wow)" that dramatically increases the meeting success rate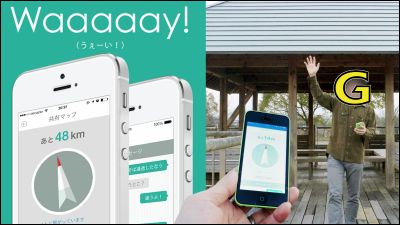 I arrived at a meeting place with my friend but I can not see the figure of the other person, there are many people who have had a hard time taught each other's landmarks and places by telephone or e-mail. In such a meeting, an application that displays the distance and direction of the opponent on the screen of the smartphone and guides it "Waaaaay!(Well) ".

Waaaaay! (Wow): a waiting app that is only displayed in direction and distance
http://waaaaay.com/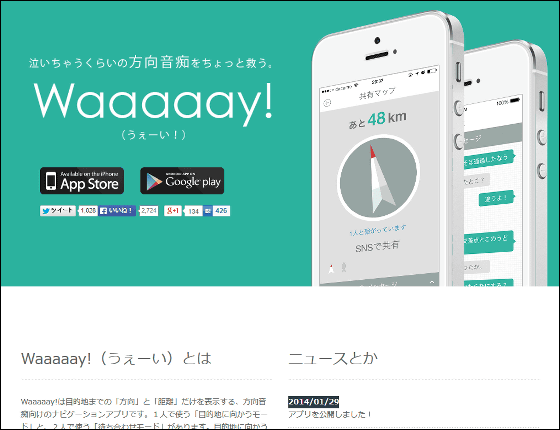 Unlike many other map applications, Waaaaay! Displays only Kol. A confusing map is not displayed, just the direction arrow and the distance to the destination.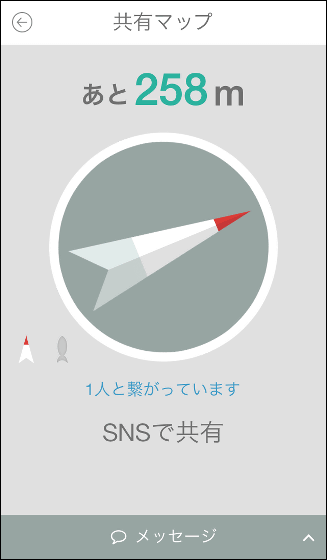 I actually tried what this Waaaaay! Would induce. Waaaaay! Has iOS version and Android version of the application.

◆ Installing the iOS version
Waaaaay for iPhone, iPod touch, iPad currently on the iTunes App Store! (Way) Navi appli for distance and direction only
https://itunes.apple.com/jp/app/id792381884

To install iOS version, tap the above link or search "Waaaaay!" On the App Store.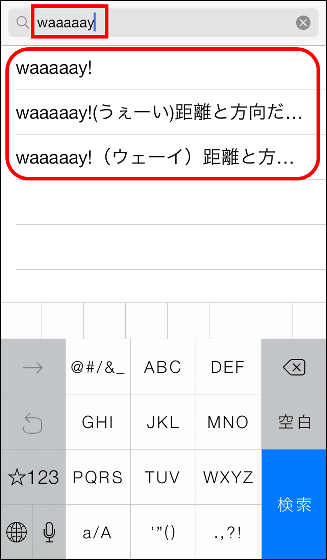 Tap "Free" → "Install" → "Open" to launch the application.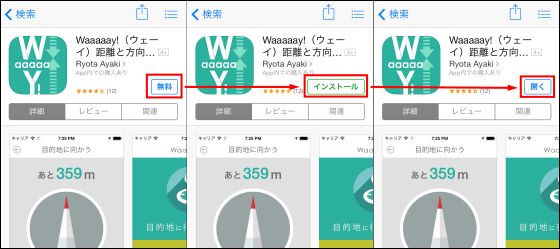 ◆ Installing Android version
Waaaaay! (Wow!) Navi app for distance and direction only - Android application on Google Play
https://play.google.com/store/apps/details?id=com.waaaaay&hl=ja

Even in the case of Android version, tap on the above link or enter "Waaaaay!" On Google Play, tap on the displayed link → proceed with "install" → "agree" → "open" To do.




When the installation is completed and the application is launched, such a screen will be displayed. There are two modes available "Mode to go to destination" and "Mode to meet with two people".



◆ How to use for meetings in "Two-person meeting mode"
In the case of meeting with a friend, "Mode to meet with two people" is perfect. In this mode, the arrow will guide you to aim at the waypoint between yourself and the other party. In order to use it for meeting, it is necessary that Waaaaay! Is also installed on the other terminal.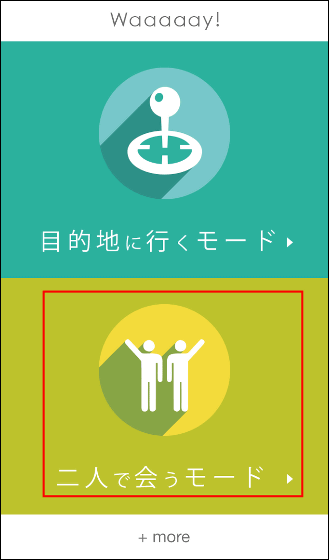 Tap "Two-person meet mode", a one-time URL for sending to the other party was issued and displayed on the screen. You can send it directly from this screen to your partner on LINE or Facebook, paste the URL in an email, etc. and send it to the other party.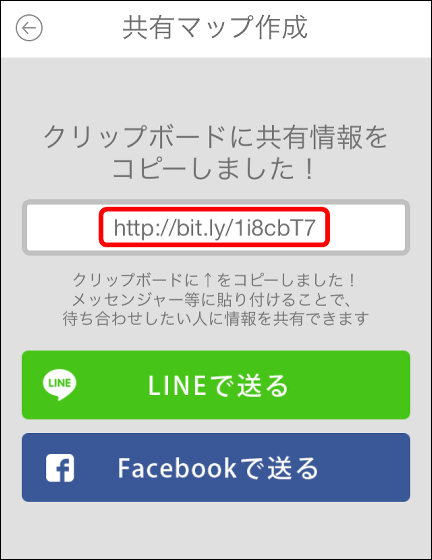 I sent a URL by e - mail. By tapping on the listed URL, the application will be launched. If you have not installed it yet, you can install from the URL described in the email.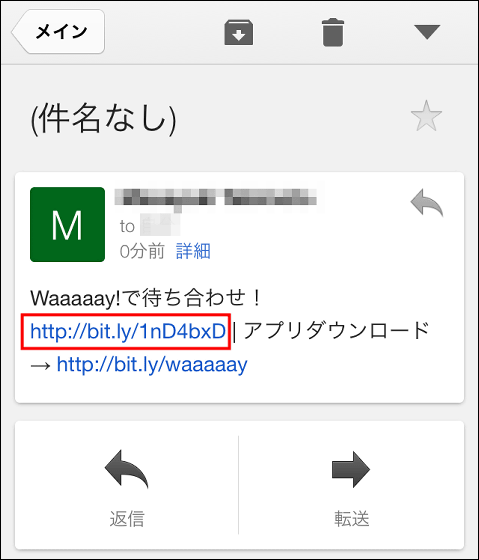 When you tap the link, an arrow indicating distance and direction is displayed. After all it is a simple application that just trusts the arrows and walks in that direction.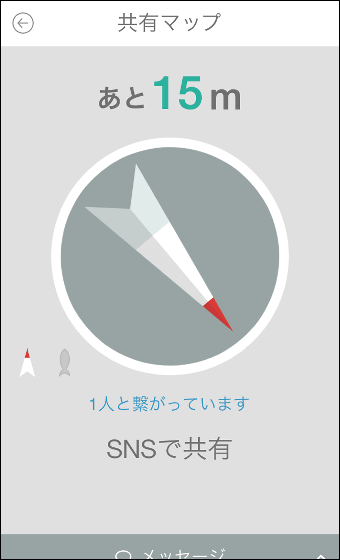 So, I actually tried to see if I could meet really. Arrived at the entrance of the park at the meeting place.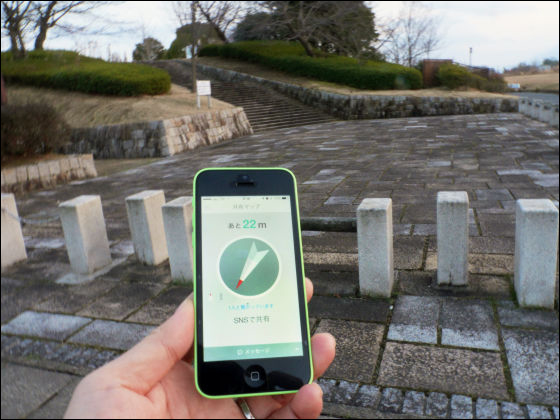 The feature of Waaaaay! Is that it has a chat function called "message" in the application. Even if you want to send a message with fine targets or contacts, it is convenient that you can chat with launching Waaaaay !.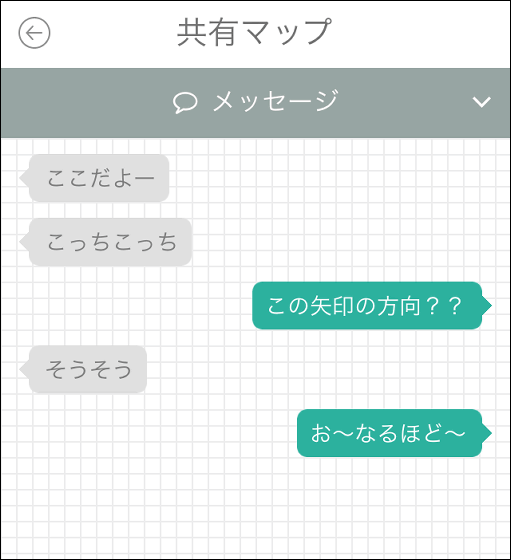 Arrived in front of the stairs.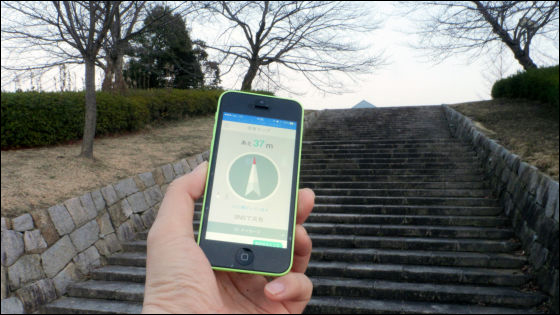 I will chat chat. You can exchange with this kind of feeling.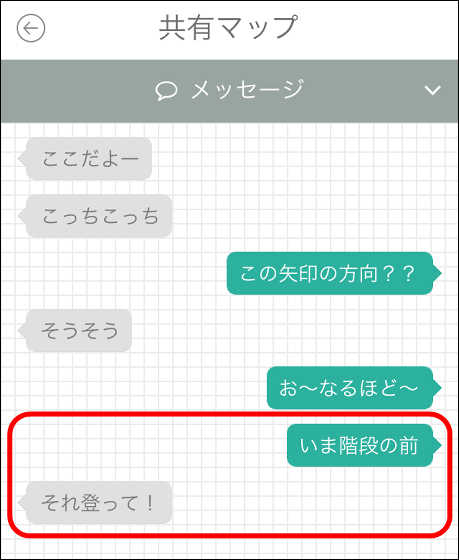 Just as I walk as the arrow points over the screen.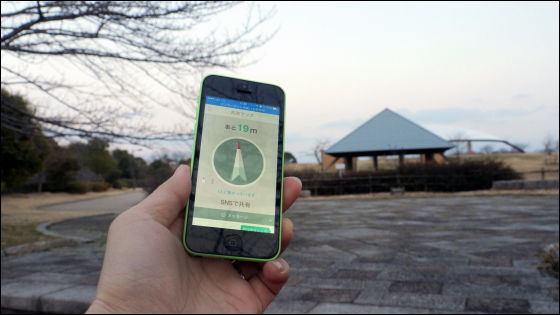 To follow Since the remaining distance to the opponent is gathered from the GPS function installed in the terminal, some errors will occur. I actually tried it, it felt that the iOS version got more accurate distance.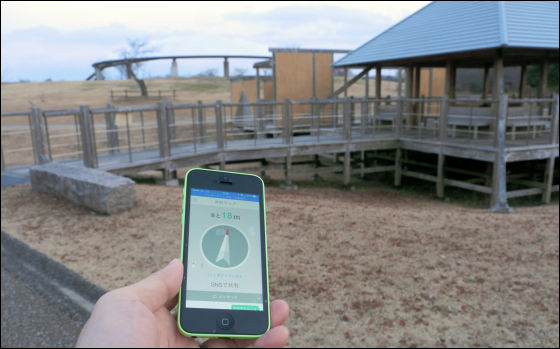 I arrived in front of the house in the park. The other party seems to be waiting in this.



I found a partner and I was able to meet safely. Although there are some errors, it is unnecessary to call or e-mail "Which place? There are markers?" Etc. while two people are walking around near the meeting place, it seems to be able to merge smoothly.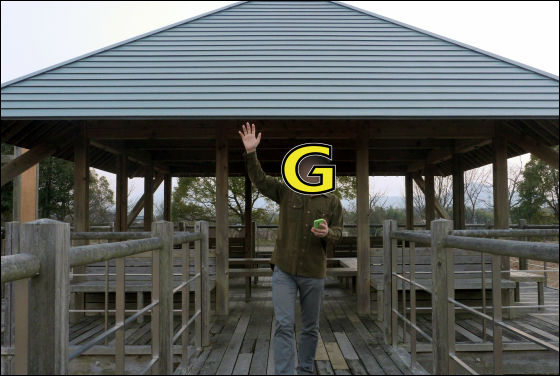 ◆ How to use it as a navigation application in "go to destination" mode
There is also a mode that aims at the destination by setting a place to go like Google Maps etc. Tap "Mode to go to destination".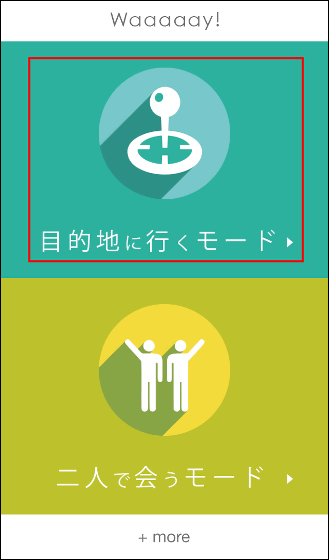 As the map is displayed, tap the icon to the place you want to go and "Go here".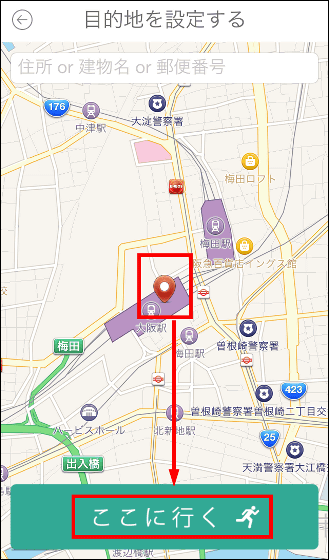 Then, a display showing the remaining distance and direction appeared in the same way. All I have to do is walk towards that one. Since we do not support the use of public transportation etc., it is the original way to use it when approaching the destination.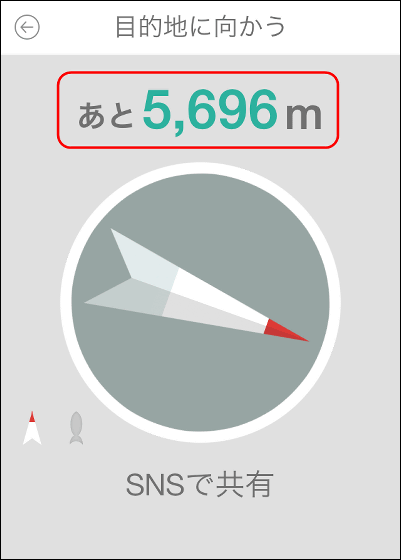 This mode can also be used for meeting with more than one person. You can go to the same destination with everyone by simply sending the URL in LINE, Facebook, mail etc etc.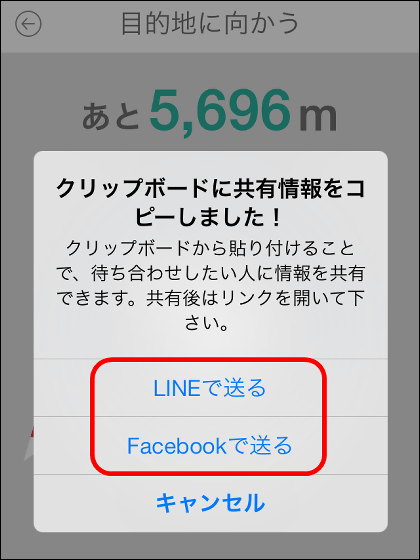 In this way, even when it was hard to convey in letters and conversation, it became a useful application that you can be surely approaching while watching directions and distances. It is possible to utilize it not only for meeting with friends but also for prevention of lost and also for utilization to prevent distress and rescue when going on mountain walking and skiing.