"SFTP Net Drive" free software to mount SFTP as a Windows drive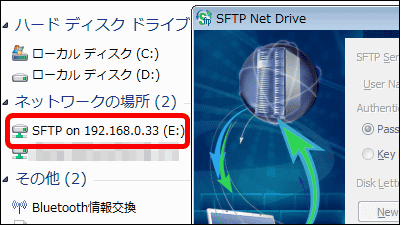 Free software that can handle connected SFTP server as Windows drive is "SFTP Net Drive"is. It can be started on Windows XP, Vista, 7, 2003, 2008, 2008 R2. For downloading, installation, setting method, please see below.

Downloads - SFTP Net Drive
http://www.eldos.com/sftp-net-drive/download-release.php

Click "SFTP Net Drive Free" on the above site.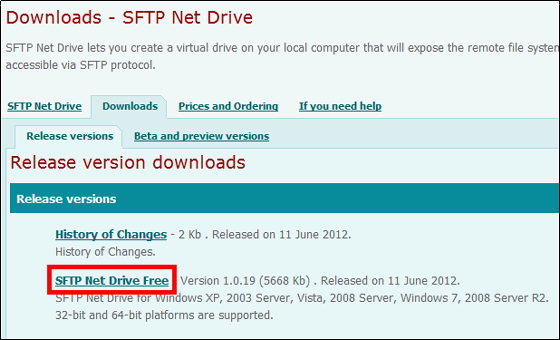 Run the downloaded installer.




Click "Install".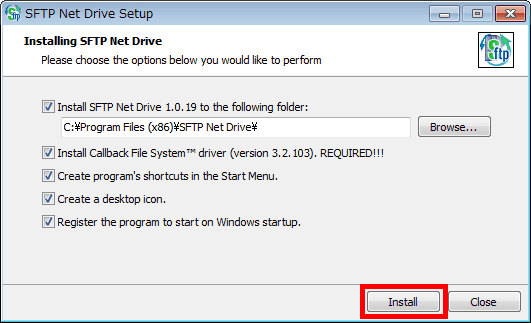 Click "OK".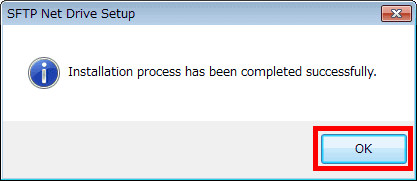 Click "SFTP Net Drive" created on the desktop.



Click "New Server ..." to make connection settings.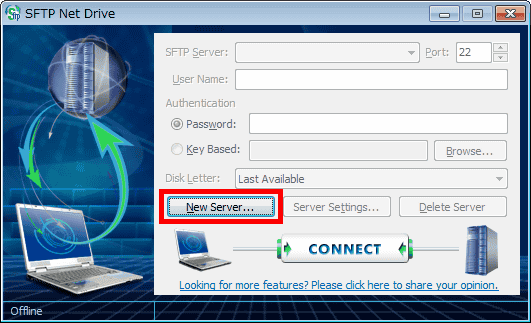 Enter the host name or IP address of the server to be connected and click "OK".




Set the port number, user name, password (or secret key), drive letter and click "CONNECT".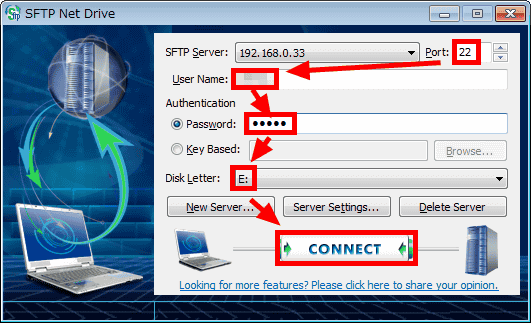 If the connection is successful, the SFTP server will appear as a Windows drive.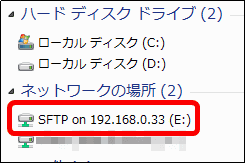 Upload / download is possible with normal file move operation.