"Desktop Media" that displays shortcut icons automatically when recognizing USB memory, CD / DVD, etc.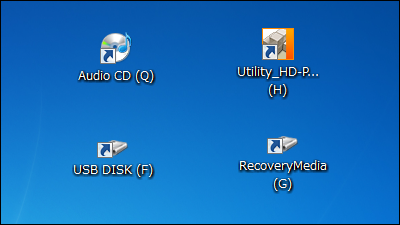 Free software that automatically creates a shortcut icon on the desktop without having to open it in My Computer or Explorer every timeDesktop Media"is. Icons are created only while they are inserted and recognized, and the point is that icons will disappear automatically when removed. Also, it is possible to display such as displaying a network drive while it is on a LAN that can be accessed, depending on the setting. Installation and usage are as follows.

Desktop Media
http://www.ianandmonica.com/desktopmedia/

◆ Installation

Click "Download Desktop Media 1.7" on the above site.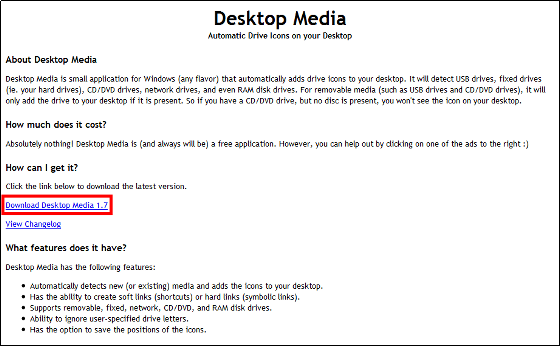 Download the downloaded ZIP fileExplzhUnzip it with "desktop-media-setup-1.7.exe" launched.




Click "Next".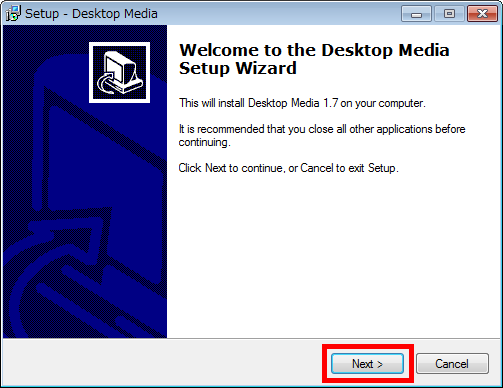 Click "Next".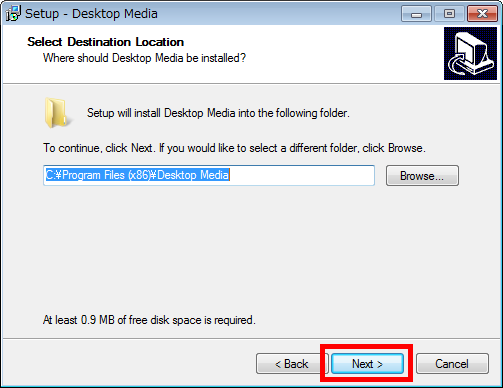 Click "Next".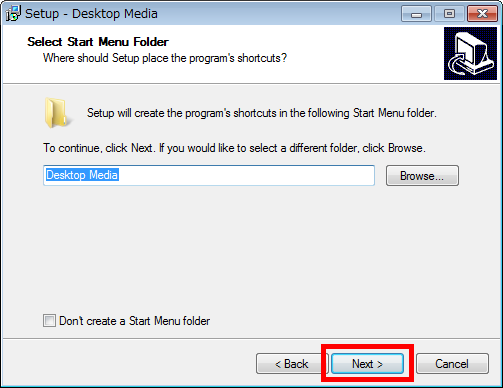 Click "Next".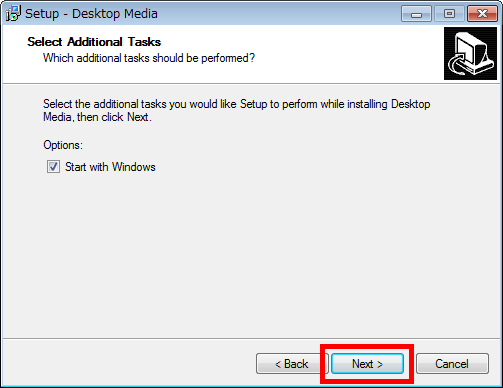 Click "Install".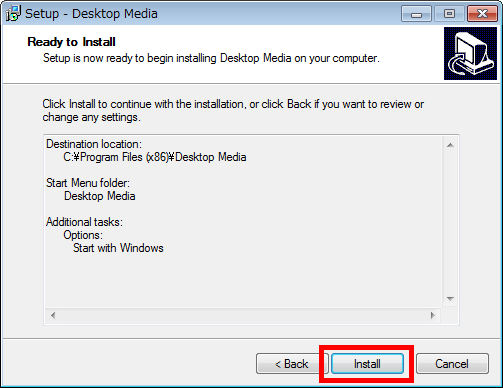 Click "Finish" to complete the installation.



◆ Action

As usual it plugs the USB memory into your computer, even if there is no such display ......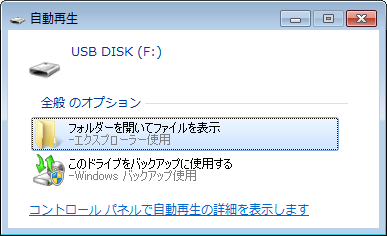 Since the shortcut icon is displayed on the desktop, you can check the contents by clicking this.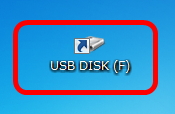 When you take out the USB memory ......




The shortcut icon is gone.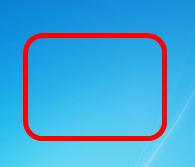 In the case of a CD other than the USB memory, it is displayed like this.



Even in the case of DVD, it can be displayed properly as it is.




To display the shortcut icon even when connecting to a shared network drive, right-click "Desktop Media" displayed on the task bar and click "Options ...".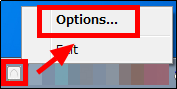 Click "Remote (Network)" and click "OK" to complete the setting.