I tried using 'Microsoft Flow' which can freely link 58 services such as Twitter, RSS, FTP, Google Drive etc. freely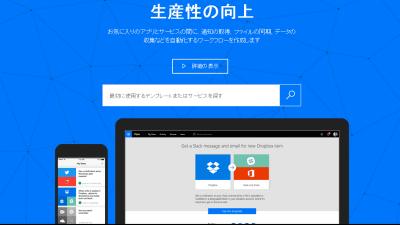 Web service that allows users to collaborate in a variety of services such as GitHub, Dropbox, Slack, Mail, Twillio, Google Calendar and others in any way they likeMicrosoft Flow"Has been released. Extremely flexible, "I will post content on Twitter while receiving notification of RSS feed" "Extract the keyword" GIGAZINE "from Twitter, and automatically know who is murmuring in Excel sheet automatically It is said that it can be done easily easily ", so I actually tried using it.

Process and task automation | Microsoft Flow
https://flow.microsoft.com/ja-jp/

At the moment 58 Web services can be linked with Microsoft Flow. It ranges from services of Microsoft services such as SharePoint, OneDrive for Business, SQL Server, Facebook, Dropbox, Bitly, Excel, Google Drive, Google Spreadsheet, Microsoft Translator, Twitter, FTP, Mail, YouTube etc. .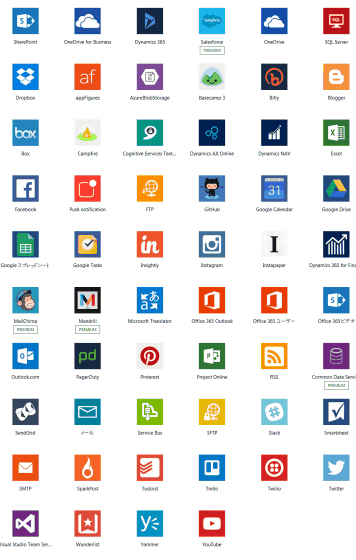 Although Microsoft Flow can also link each service manually,templateYou can use it as it is or customize it for use. What kind of collaboration is possible? So I will actually look at it.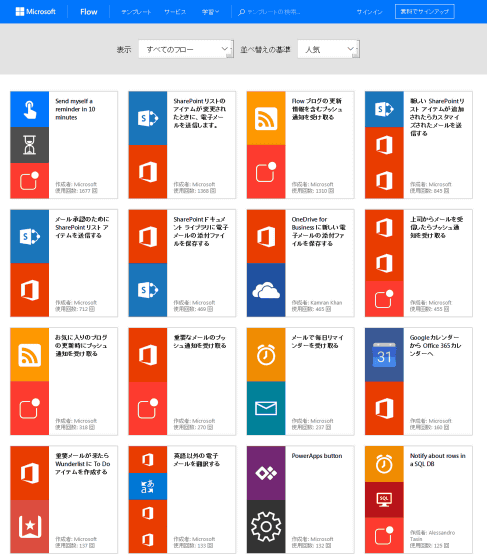 For example, using "push notification of Office 365 Outlook and dedicated application" to "receive important mail by push notification".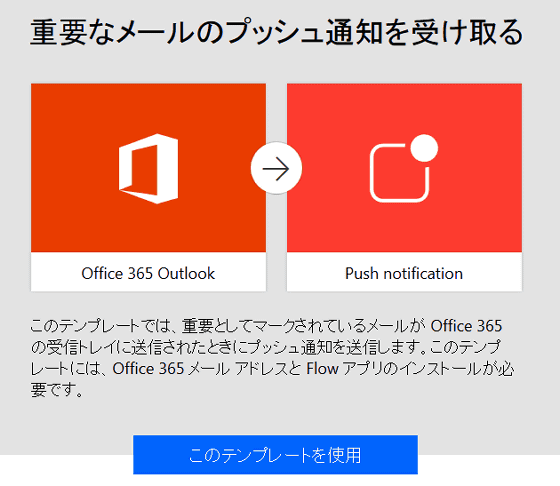 "Create a To Do item in Wunderlist when important mail comes"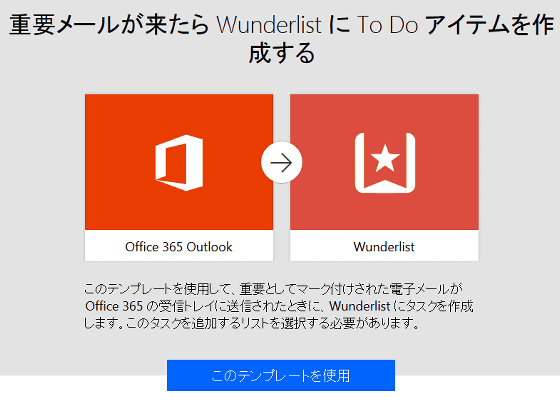 "Translate non-English e-mails"



"Understanding Outlook.com mail in Excel spreadsheet" etc.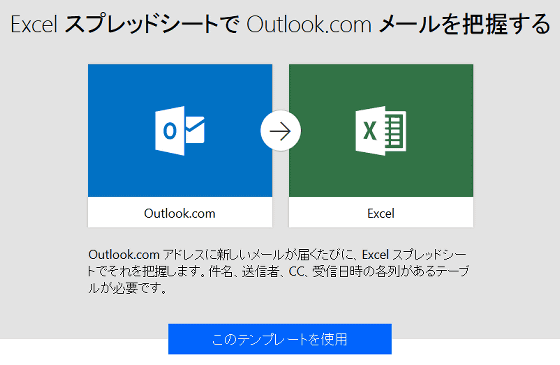 FTP templateIt is like this when collecting. "Synchronize files on FTP server from folders in OneDrive", "Synchronize files from folders in Dropbox to folders on FTP server", and so on.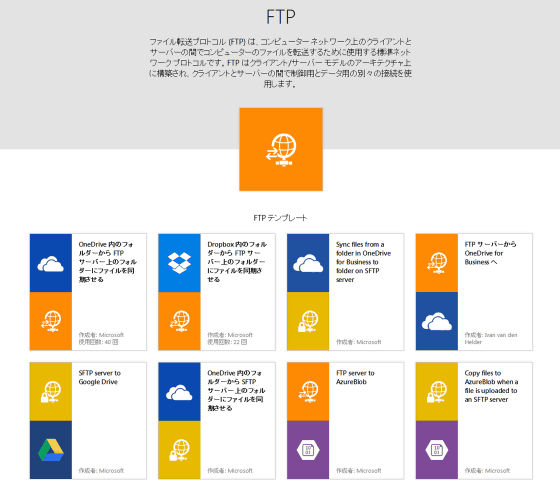 PinterestIn the case of cooperation using, it is possible to automatically post pictures to Pinterest by posting photos to Instagram.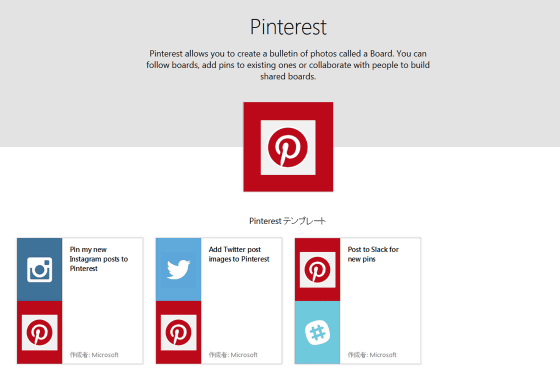 Slack template, "Sending a Slack notification when new problems occur in GitHub", "Posting to Slack when new tweet matches hashtag", and so on.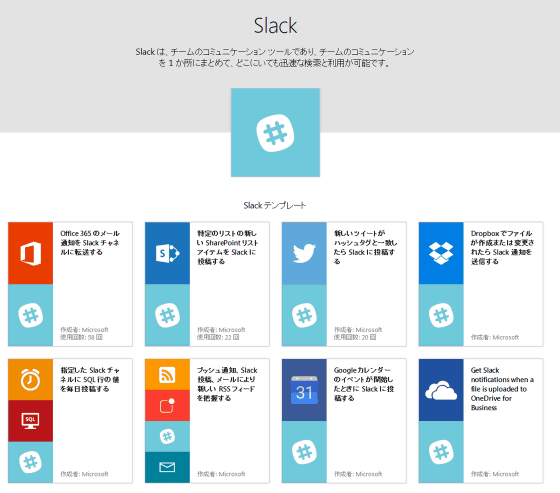 Wunderlist template"Create a To Do item in Wunderlist when an important mail comes up", "Create a task in Wunderlist when a task is created in Project" and so on. Note that these templates appear to be added from time to time.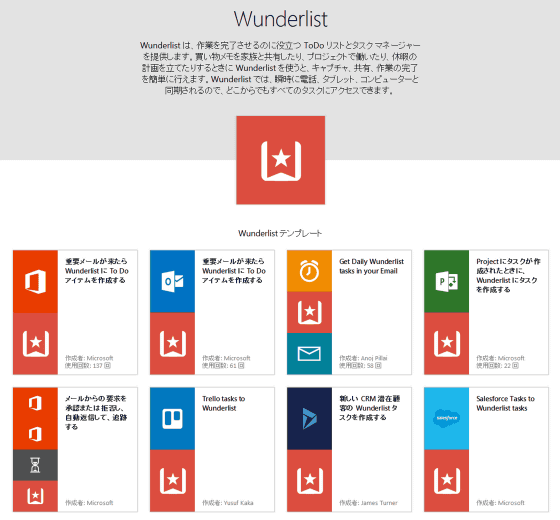 So I will actually try using Microsoft Flow. First of allReceive push notifications when updating your favorite blogI will try the template called " Click "Use this template".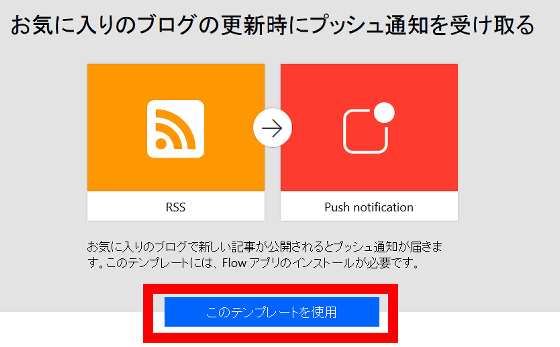 Please enter the e-mail address which is the Microsoft account and click "New registration".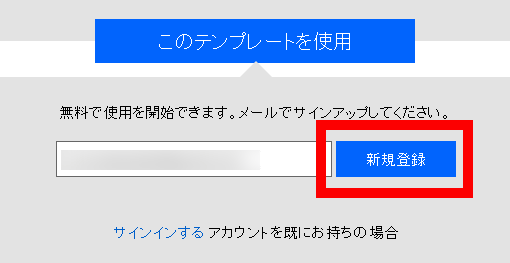 Click "Create" next to the letters of RSS ... ...



Then click "Create" next to "Push notification".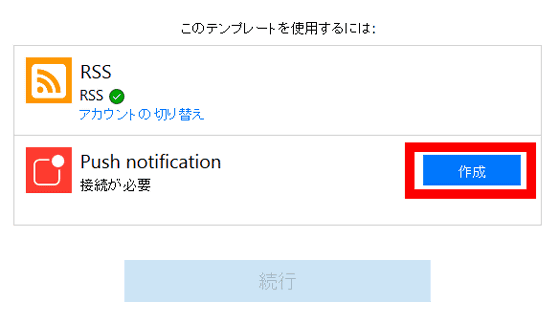 Click "Continue".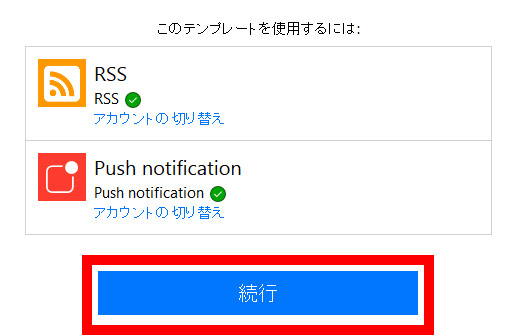 Then the following screen will appear. First, click "Edit" under the RSS icon.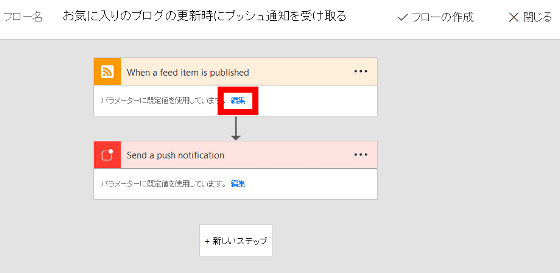 Enter the URL to be the RSS feed here.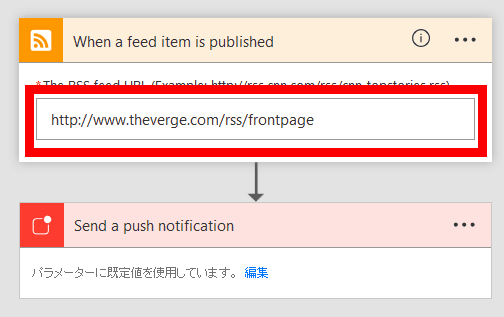 In addition, under "Send a push notification", select the contents to be delivered with "Text" "Link" "Link label".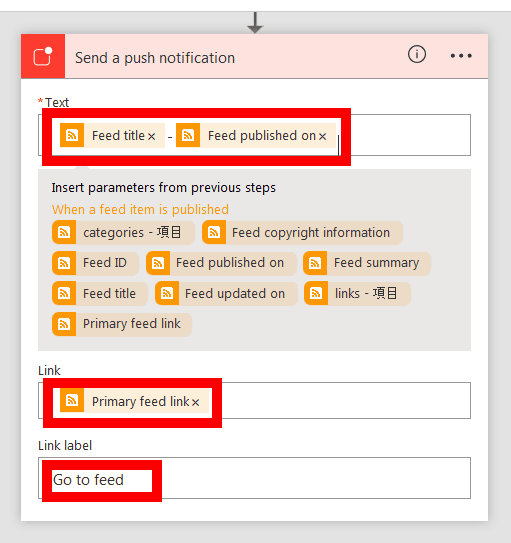 It is possible to end here, but if you want to customize further, choose "Add Action" from "New Step" OK.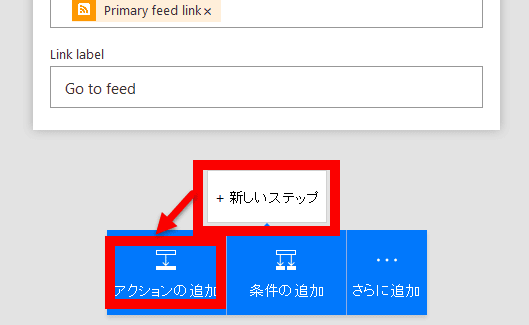 As the search field appears, select "Twitter - Tweet Post".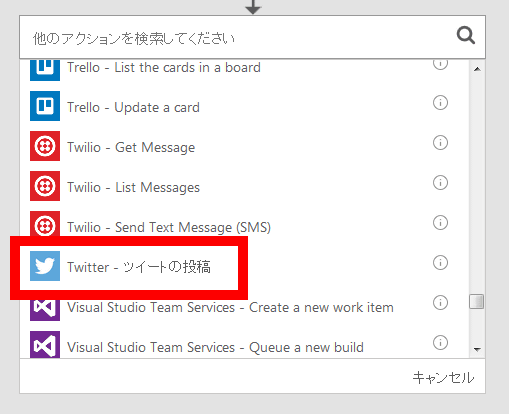 Since you are asked to sign in to connect with Twitter, click "Sign in."




Enter the Twitter account and password in the popup window and click "Linked application authentication".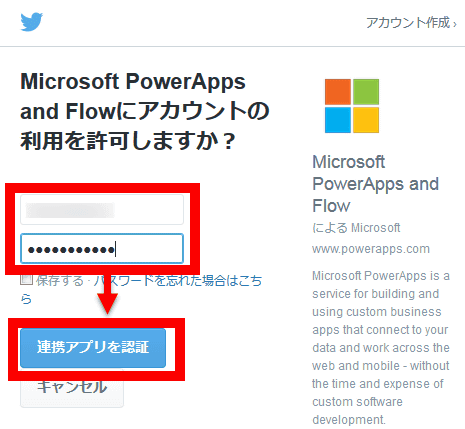 When you RSS feeds are delivered, we want to display feed titles and links on Twitter as well as notices, so select "Feed title" and "Primary feed link" in the item "Tweet text".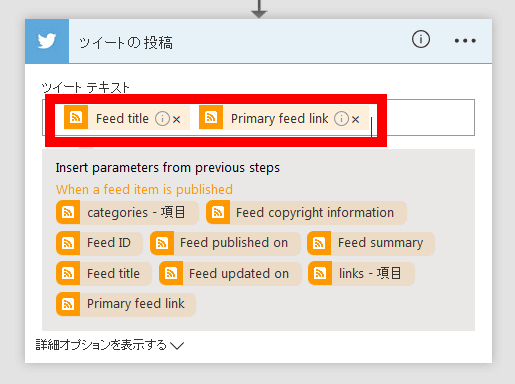 When this is OK, click "Create flow" at the top of the page.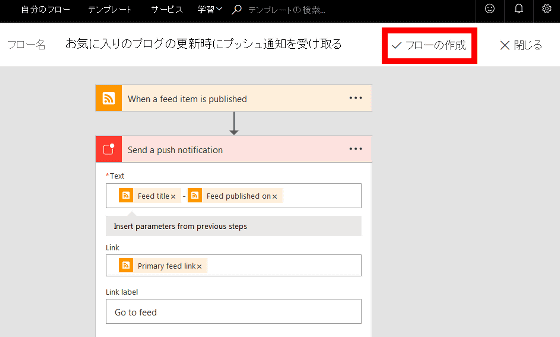 Click "Finish".




"Completed: New flow is running", so click on "My flow" at the top of the screen.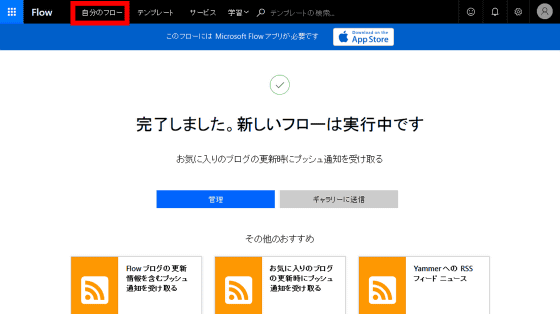 Then, the flow created earlier appears with the following feeling.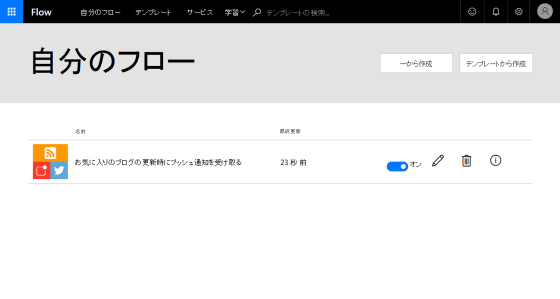 To receive the previously set RSS notificationApp StoreOrGoogle PlayYou need to install the application from. This time I tried installing the iOS application. Tap "Get" ......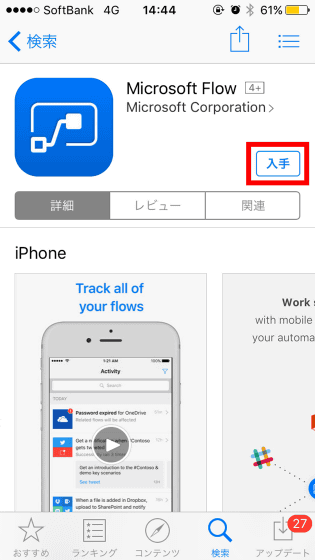 Tap "Install".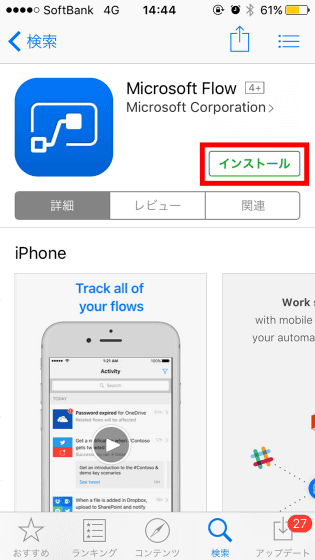 Tap "Open" when installation is completed.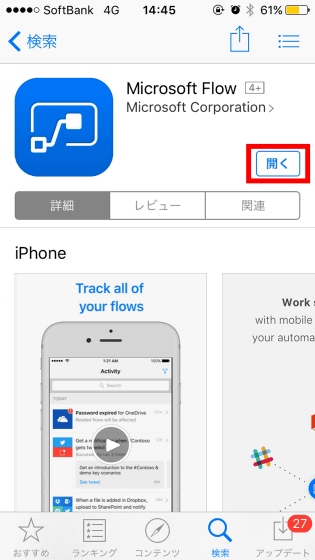 "I will send you a notice for" Flow "Are you sure?" Tap "OK" as you are asked.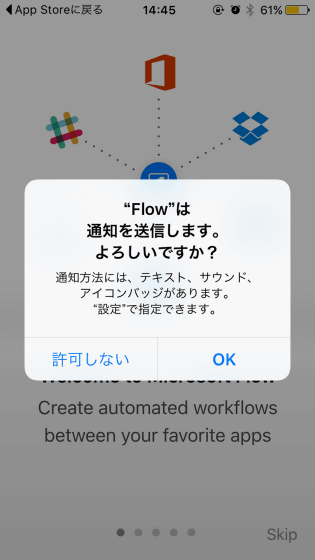 Since the explanation of the application starts, as you slide the screen ......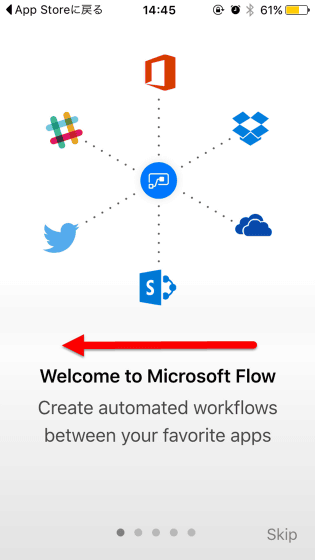 You will be asked to sign in with your Microsoft account. Enter your email address and tap "Sign in".



Enter the password and tap "Sign in".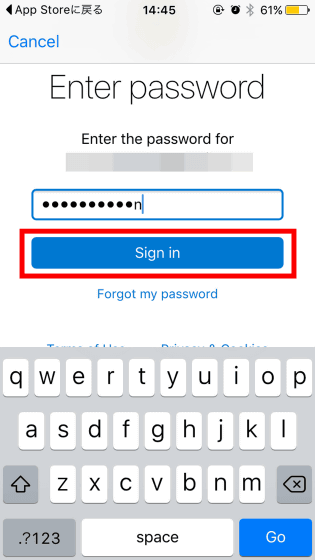 This is the home screen of the application.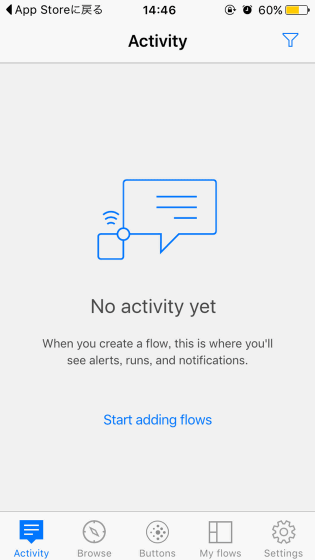 An article such as a blog was updated, and when RSS was delivered, the notification arrived like this within a few seconds. Within the range actually used, the notification never arrives nor lags behind, it was a stable operation. However, if you set both "article titles" and "URLs" to be delivered, sometimes they did not deliver well over 140 letters, so be careful about that.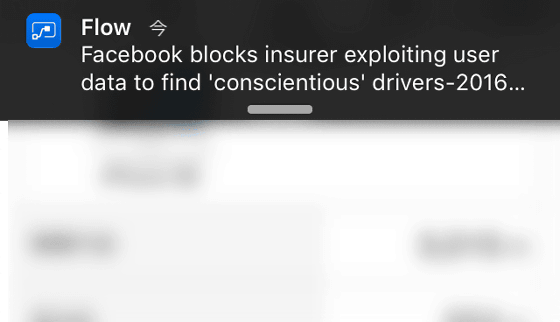 By the way, RSS feed was posted on Twitter properly.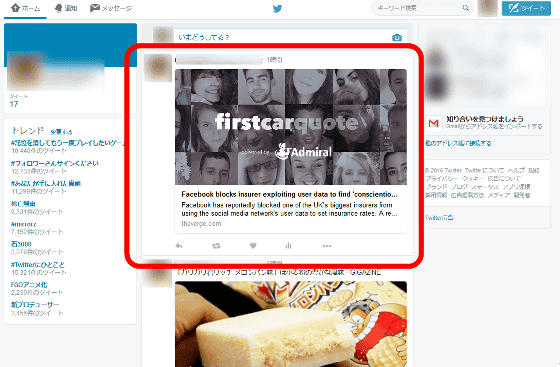 In addition to this, we will work on Twitter and Excel in cooperation and try to extract user names, texts, profiles, etc. from tweets about GIGAZINE posted on Twitter. First, click "Create from scratch".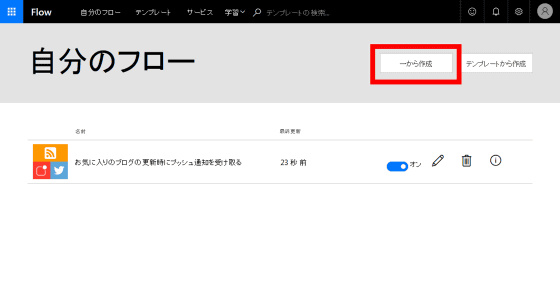 Since the same page as when creating the flow earlier appears, first change the flow name from "Extract" GIGAZINE "from Twitter and change it to" Excel file "and use" Twitter - New Tweet has been posted Select Time.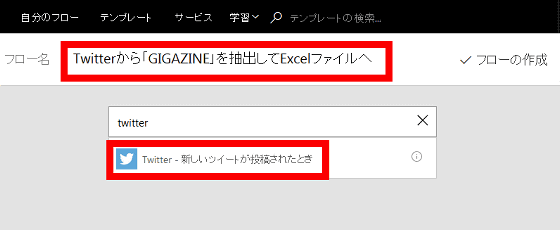 Enter the keyword "GIGAZINE" in the text box below the search text.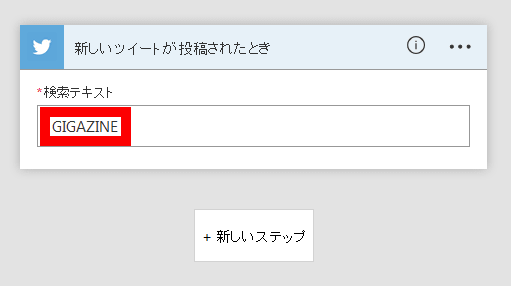 In addition, select "Add action" from "New Step".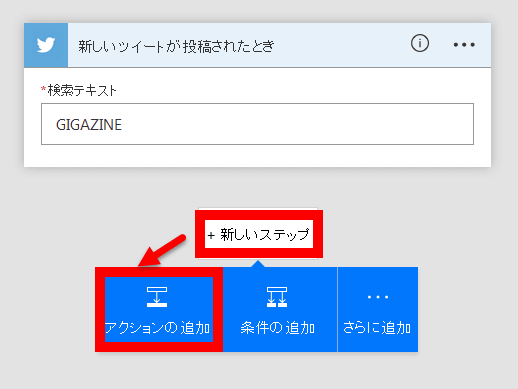 Select "Excel - Get row".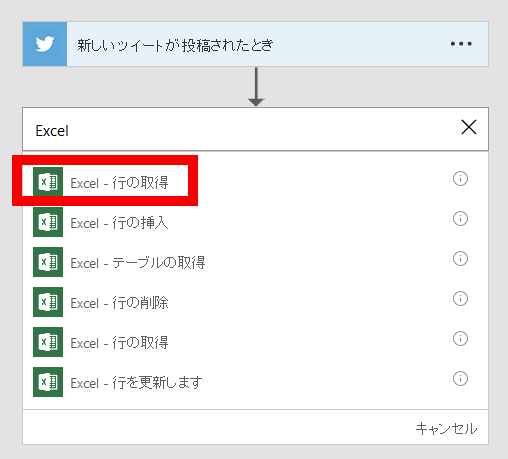 In order to do Twitter-Excel linkage, it is necessary to upload the Excel file that created the table in advance to some web service. So I chose Google Drive as my upload destination this time.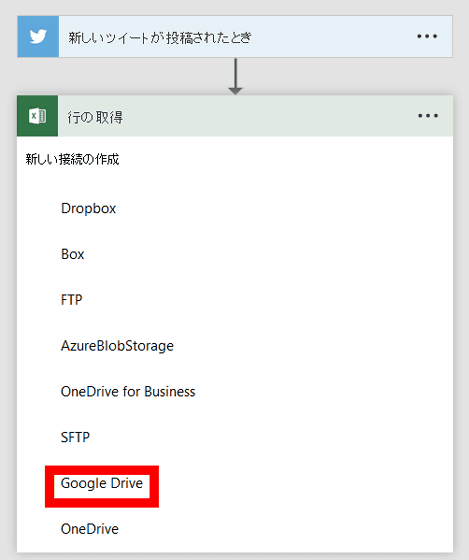 Click "Sign in".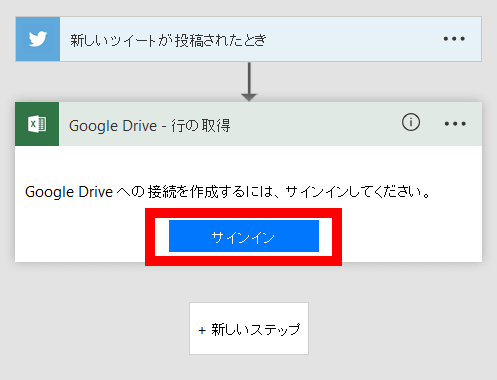 Select an account ......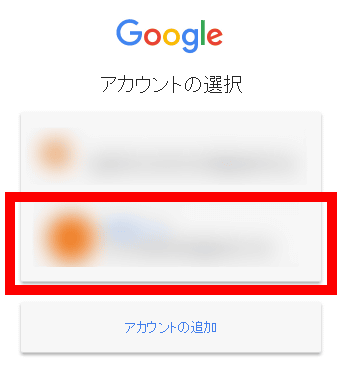 Click "Permit".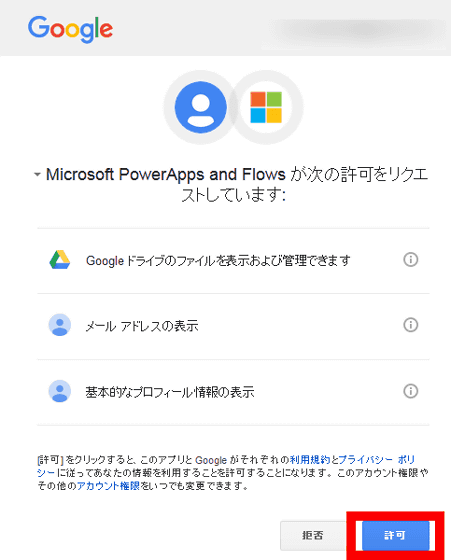 Next, select the Excel file you previously uploaded to Google Drive.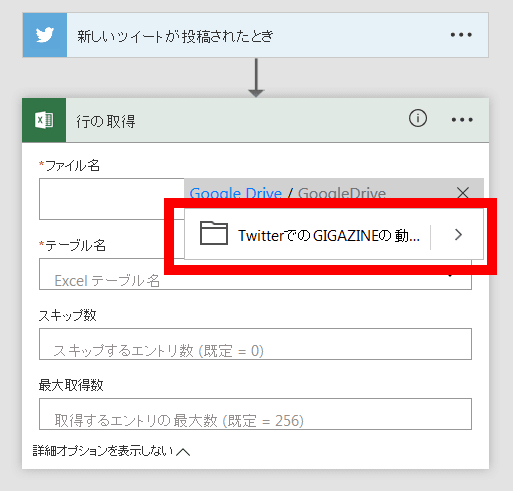 In addition, this time, I created a table with the heading "Tweet Text" "Tweet Creator" "User Name" "Retweet Number" "Location" "Description"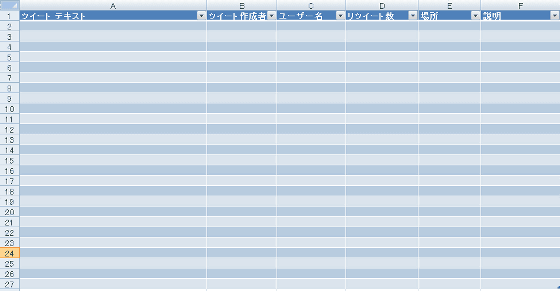 Excel table name is set so that the table name of the Excel file uploaded automatically appears when the file is loaded correctly, so you can just click on the table name that appears.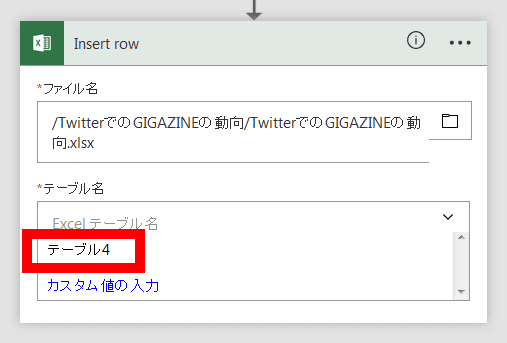 When selecting the table name, a text box with "Tweet Text" "Twitter Creator" "User Name" "Retweet Number" appeared. This is a headline included in the created file, so we will stick to the contents extracted from Tweet.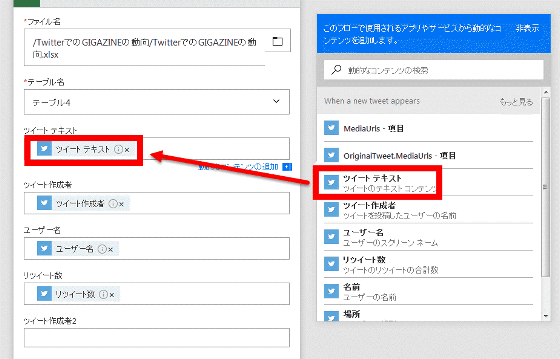 Here, if you add "condition" from "new step" ...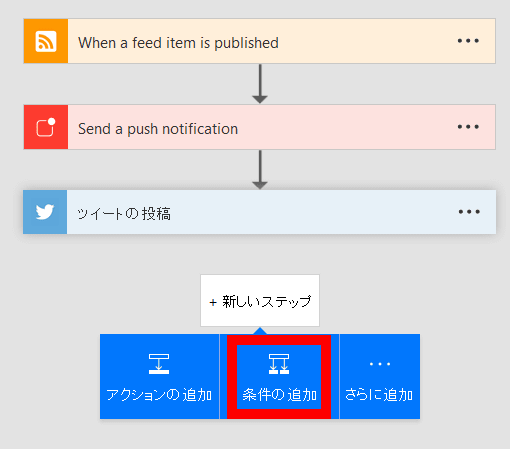 It is also possible to select detailed conditions.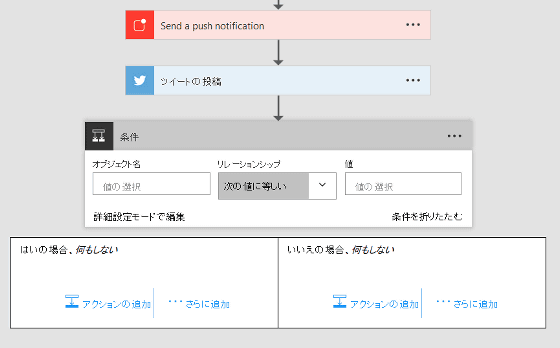 Actually extracting a tweet containing the keyword "GIGAZINE" to Excel is like this. From the left, it is text contents, account name, retweet number, user name, profile description.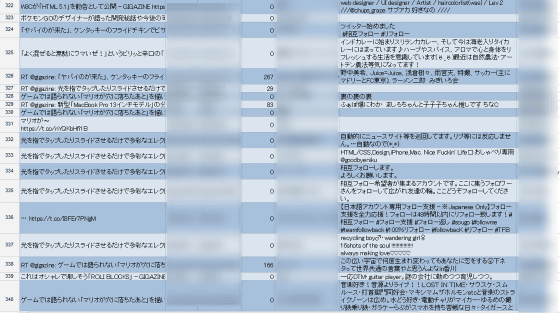 For Microsoft Flow Free version, flow creation can be done without limitation, but the number of executable times is 750 times per month. The status check for service is every 15 minutes. In the case of paying, the plan which can be executed up to 4500 times per month and the state check is done every 3 minutes is 5 dollars a month (about 520 yen), it can be executed up to 15,000 times per month and every 1 minute The plan under which the status check is made is $ 15 per month (about 1600 yen).