'HexoPress' that allows you to easily publish blog articles for free from Google Drive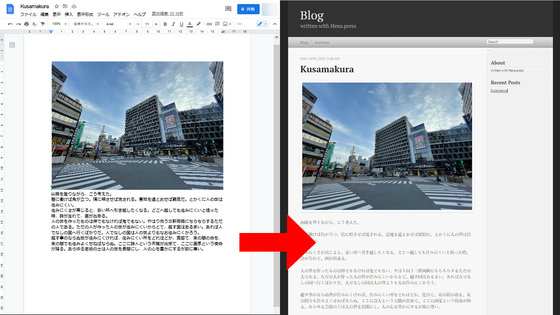 'HexoPress ' is a system that allows you to easily post a blog simply by editing Google Docs, without the need for server management knowledge or CSS knowledge. All texts and images can be managed by Google Drive and can be used free of charge.

HexoPress --A tiny blogging platform.

https://hexo.press/
When you access the above site
, it looks like this. Click Get Started.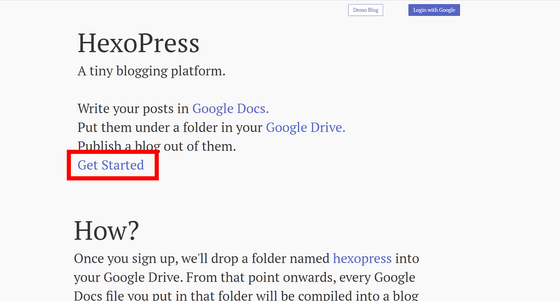 You will be asked to access your Google account, so click 'Allow'.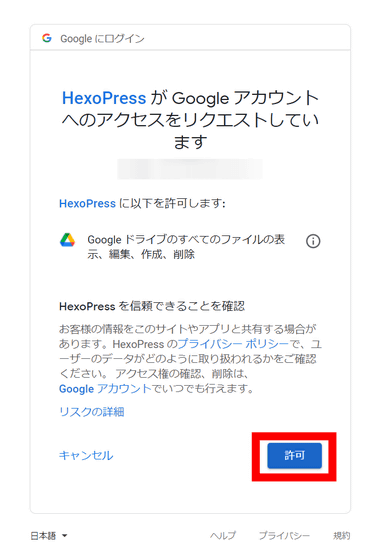 If the Google account is successfully linked, the Gmail address will be displayed in the upper right, and the ID part of the Gmail address will be the user name and the URL will be automatically generated.




The user name and author name can be changed in 'Account Setting'. Click 'Update' to reflect it.




Next, enter the blog title, blog subtitle, and brief description in 'Blog Setting' and click 'Update'. Please note that you cannot use Japanese in this part.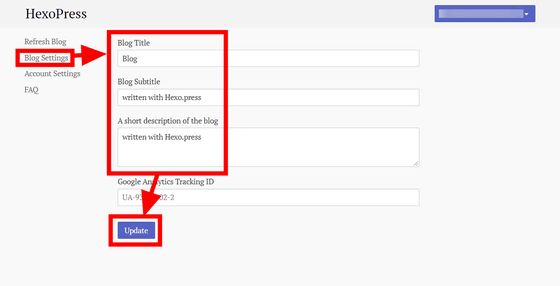 To update the entire blog, select 'Refresh Blog' and click the 'Refresh Blog' button.




The created blog looks like this. There are no articles yet and it is empty.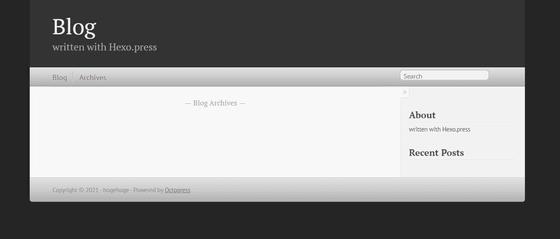 If you look into Google Drive of the account linked with HexoPress, a folder called 'hexopress' is created.



Create a new Google Doc in the 'hexopress' folder.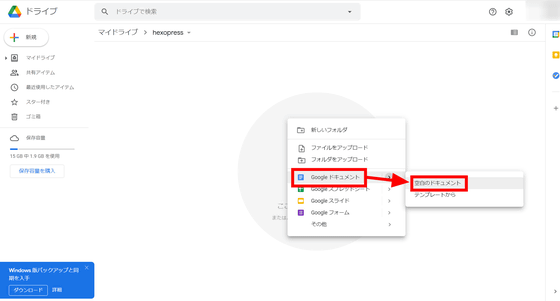 Enter the text in the newly created document. The file name of the document will be the article title as it is, but at the time of article creation, if you use Japanese for the article title, an error will occur, so you need to be careful. There is no problem with the text in Japanese.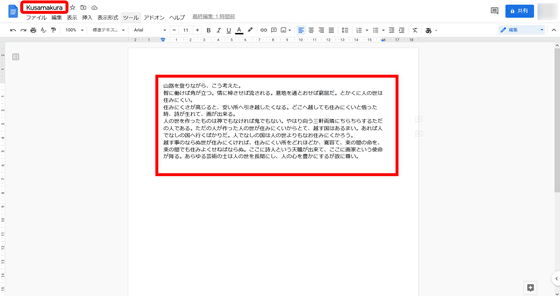 When I checked the blog after executing 'Refresh Blog', the article was posted properly.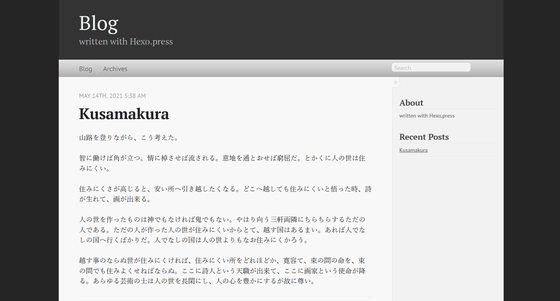 Furthermore, if you insert an image into the document by dragging and dropping and then execute 'Refresh Blog' ...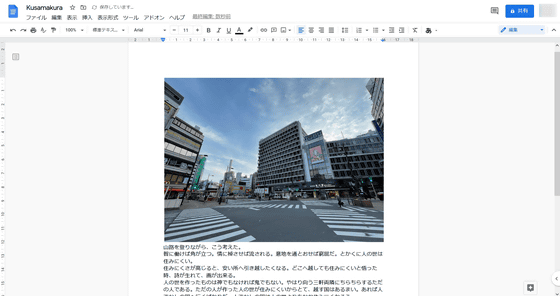 The image is also reflected as it is. There is no need to upload the image separately, and if you paste it in the document, it will be reflected in the article as it is, so you can easily publish the image.



In addition, graphs and tables will be reflected in the article. Since the article text is written in Google Docs, the point is that it can be edited offline.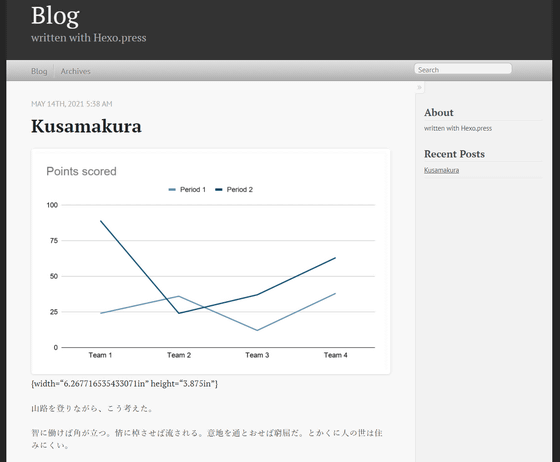 If you want to delete an article, move or delete the article's documentation from the hexapress folder and then click Refresh Blog. If you want to delete your blog and HexoPress account, just click on your Gmail address in the upper right corner and select 'Delete Account & Blog'.




The source code of HexoPress is available on GitHub.

GitHub --joelewis / hexapress: A tiny blogging platform that lets you write posts in Google Docs and syncs with a Google Drive directory.
https://github.com/joelewis/hexopress