I've eaten "Miku-don", a tuna, Yamagata soup, tororo, three colored sticky goats, at Matsuya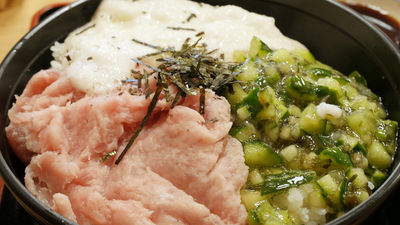 Even in the hot summer where appetite tends to decrease, you can eat pakpaku, Tuna · Yamagata it · Trout 's refreshing bowl menu "Three-color bowl"Is sold by Matsuya from Tuesday, August 9, 2016. I actually eaten a body-friendly bowl that does not use chemical seasoning, artificial sweetener, synthetic coloring matter, synthetic preservative, at Matsuya.

Notice of Sanko Bow New Sale! | Matsuya Foods
http://www.matsuyafoods.co.jp/2016/08/04/3366/

Sanukon-bowl | Menu | Matsuya Foods
http://www.matsuyafoods.co.jp/menu/don/don_3shoku.html

I came to Matsuya at once.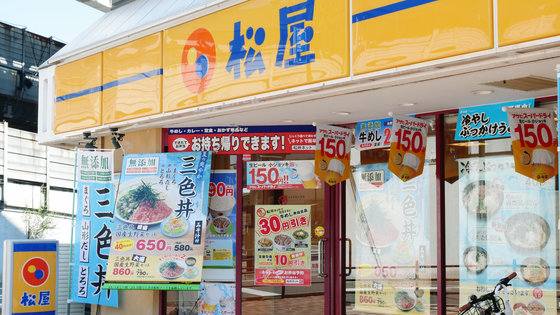 In the shop front was a poster of three color bowls and a climb that was arranged as much as this.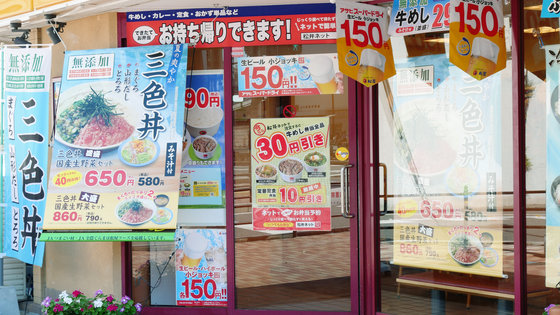 I bought a ticket inside the store and waited a while.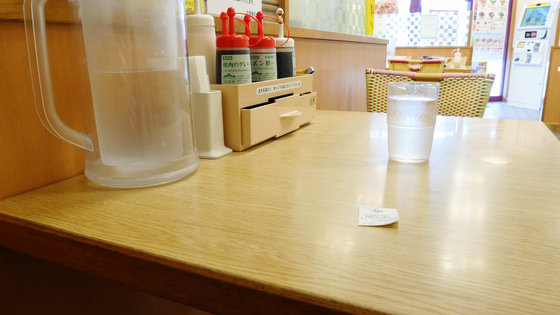 Three color rice bowls have arrived in a couple of minutes from the order. Daimaru has twice the amount of tuna and rice is great.



This is a three-color rice bowl. It is a pink tuna, a green mountain pattern, and a white rough rice just "three colors" bowl.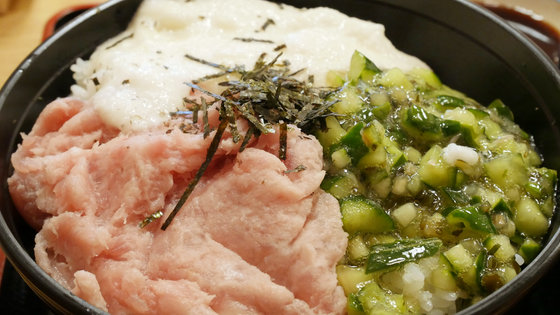 On the top is a chopped paste is topped.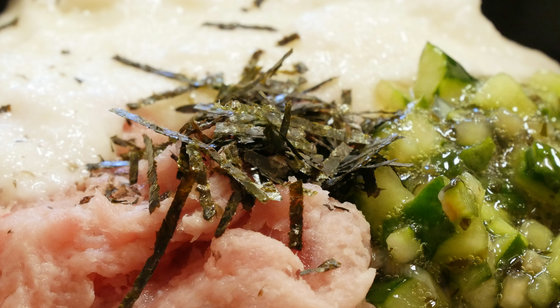 The ingredients of miso soup that comes with the set are fried and seaweed.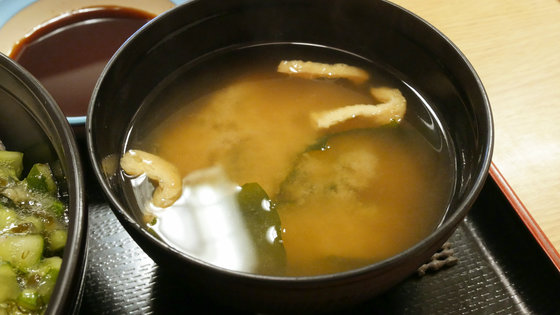 There is also soy sauce for tuna and mushrooms.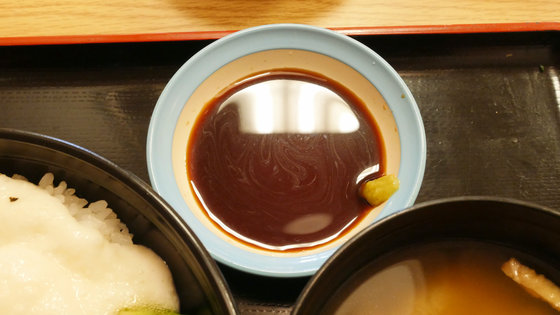 As the amount of tuna doubles in the case of Omori, I recommend it to those who want to eat Gatsuri.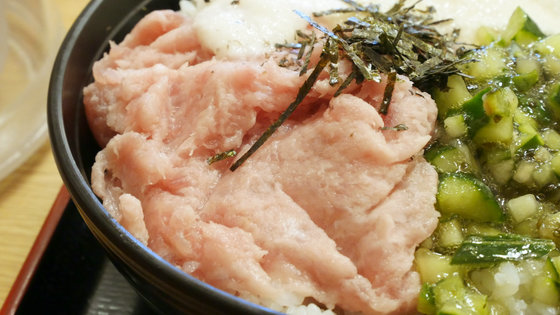 Yamagata sushi is minced cucumber and kelp finely and mixed with soy sauce etc. Unlike tuna and roe, it has a taste beforehand, so be careful not to add soy sauce.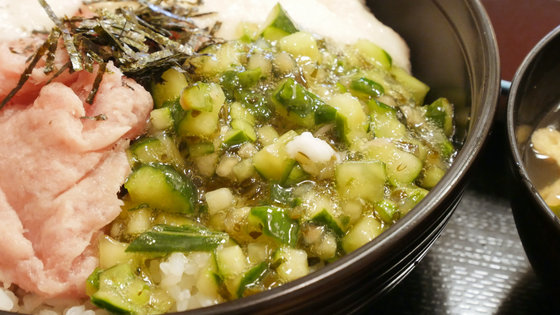 Plenty of rich grain, it makes life for the summer bathed feeling body.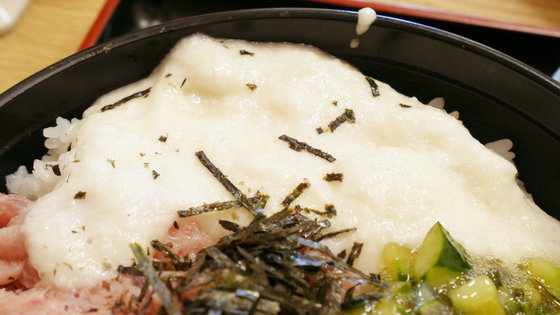 So, wear soy sauce ......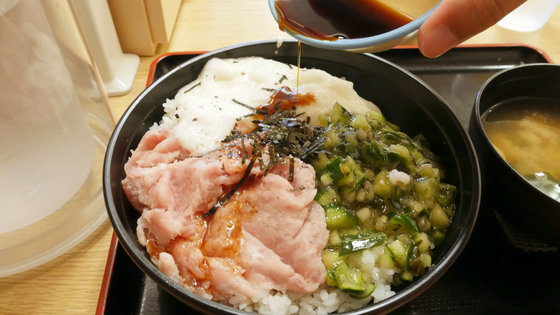 First I will eat tuna. Tuna feel moderately fat, taste with rich and relaxed rich is good.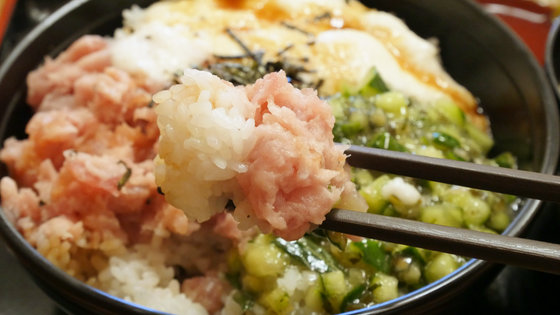 Yamagata sushi looks sticky, but when you eat cucumber shakiyaki texture is comfortable, rice goes smoothly. The flavor is similar to that of cucumber pickles, but the point is that the texture is very pleasant as it is carved finely.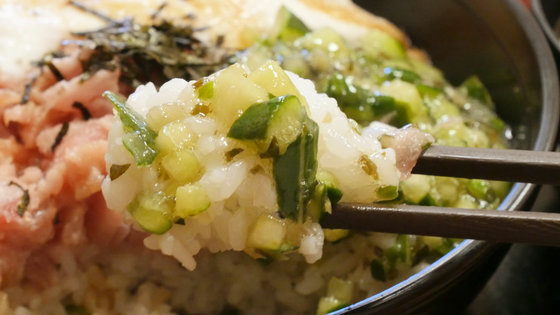 Of course the compatibility with rice also is outstanding. It is the point that you can enjoy all three different colors of texture, the taste is completely different, so you can not get tired of eating.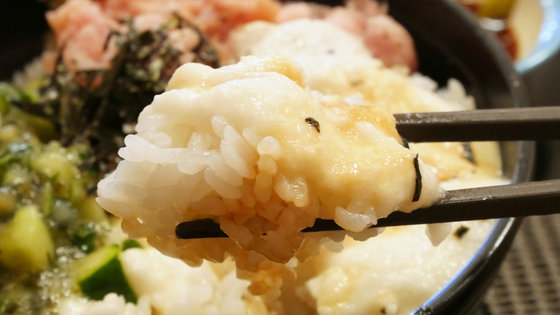 If you eat tuna with Yamagata sushi together, you can enjoy both the tuna of rice and cucumber shakyaki texture at the same time. Personally, this way of eating was the first recommendation.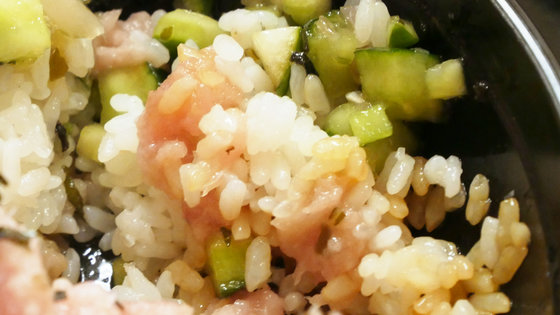 The compatibility of the tuna and tuna is quite obvious.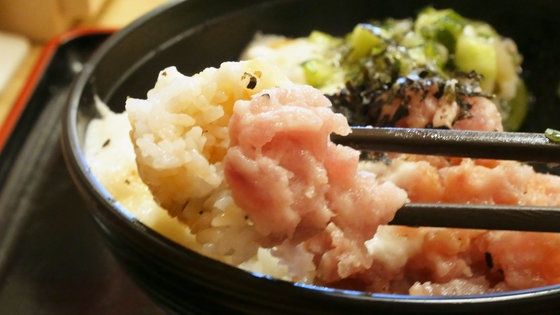 It is okay to eat yamagata sushi together with goats. Since Yamagata sushi is seasoned beforehand, it is good to pay attention to too much soy sauce when eating with tuna and goats.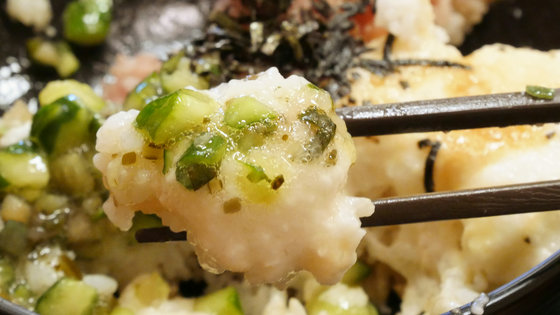 The nutritional elements of "Sanuko-don" are as follows.

Squirting
Calories / 654 kcal
Protein / 24.3 g
Lipid / 8.8 g
Carbohydrate / 115 g
Sodium / 2203 mg
Salt equivalent amount / 5.6 g

plateful
Calories / 925 kcal
Protein / 38.9 g
Lipid / 15.2 g
Carbohydrate / 150.9 g
Sodium / 2737 mg
Salt equivalent amount / 7 g

Three color rice bowl (with miso soup) is 580 yen including tax and 780 yen including tax, domestic raw vegetable set of three color rice bowl (with miso soup) is on sale at 650 yen including tax and 850 yen including tax . Please be aware that it is on sale in Matsuya nationwide except for some stores such as Oi Racecourse Store, Nishinomiya Naosu SA Store, Tenri PA Back Line Store, Kwansei Gakuin University School Store, and takeaway is impossible, so be careful.