Matsuya's beef sashimi & Yamagata dashi scented with wasabi stems 'Mr. Yamagata dashi three-color bowl' tasting review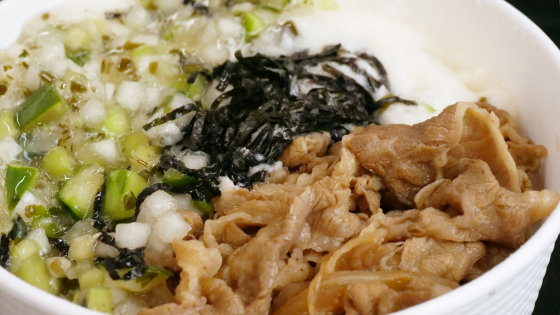 Stewed wasabi, cucumber, radish, eggplant, myoga, green onion, green soybeans, finely chopped kelp, soy sauce and other 'stem wasabi Yamagata dashi ' and 'Tororo' topped on Matsuya's classic 'gyumeshi' ' Saidon ' has been introduced at Matsuya since Tuesday, August 4, 2020. I bought a sardine dish called Gyumeshi (rice beef) and a freshly finished Sanshi-don, which has a refreshing finish even in the summer.

Yamagata Dashi three-colored rice is now on sale! |Matsuya Foods

https://www.matsuyafoods.co.jp/matsuya/news_lp/200804.html
So I went to Matsuya...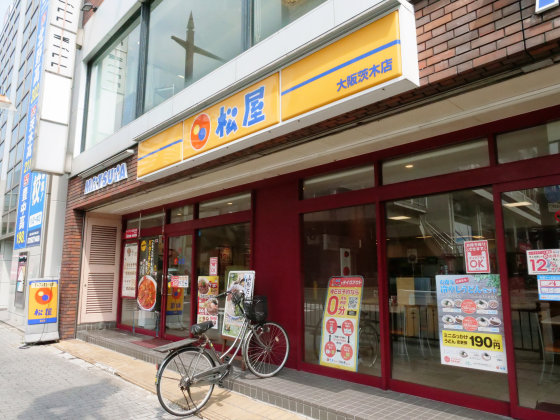 I bought Yamagata Dashi three-colored rice bowl for takeout. Until Tuesday, August 11th, 2020 (Tuesday) 10:00 am, a large serving of rice is free, so I bought a regular serving (left) and a large serving (right). At a glance, the diameter of the container is about the same...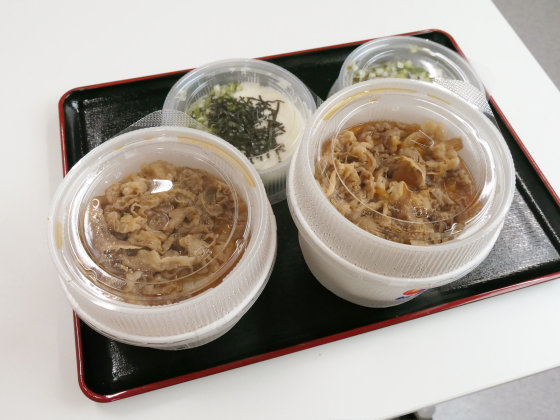 The height of the cup was quite different.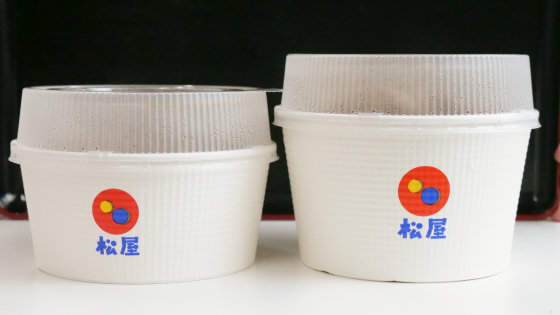 So I will eat Namimori.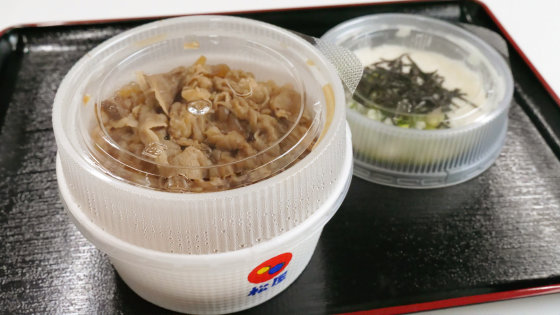 Put meat, Yamagata dashi, and grated yam on rice...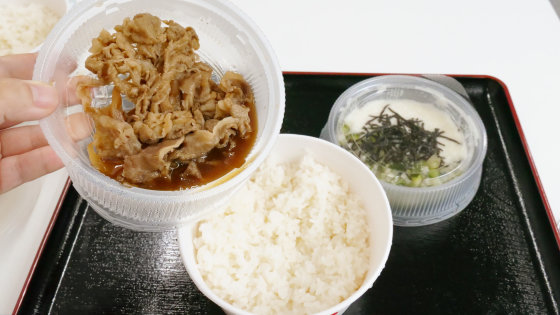 Complete.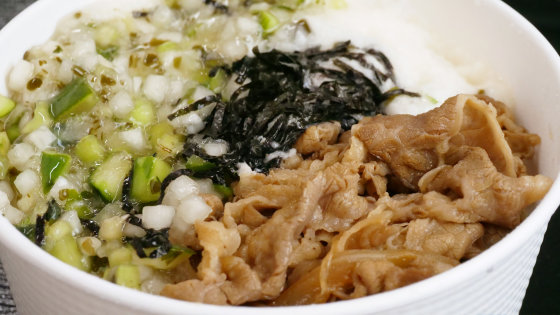 Yamagata dashi, tororo, and beef are divided by zone, so you can enjoy Matsuya's classic 'gyumeshi'...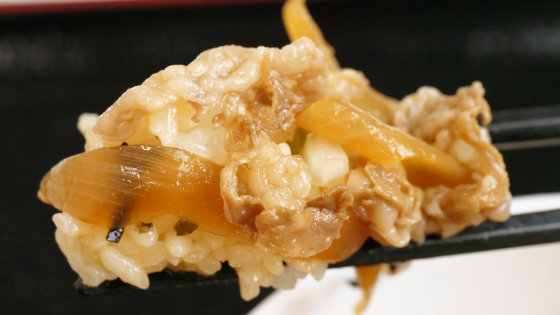 You can also enjoy rice with a refreshing combination of Yamagata Dashi & Tororo.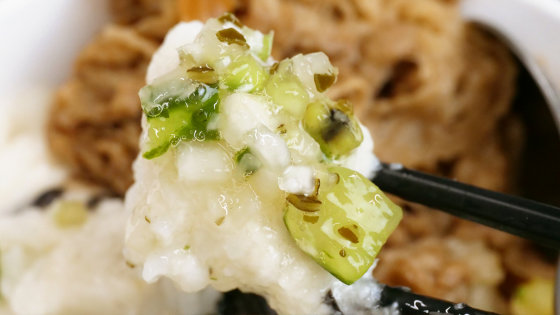 Yamagata dashi stock has stalks of wasabi, cucumbers, radish, eggplant, green onions, green onions, kelp finely chopped with soy sauce and soy sauce. The ingredients vary in size, and the ones that are cut into a larger size have a crispy texture and are good. Even if you don't have an appetite, it has a flavor that makes the rice sticky.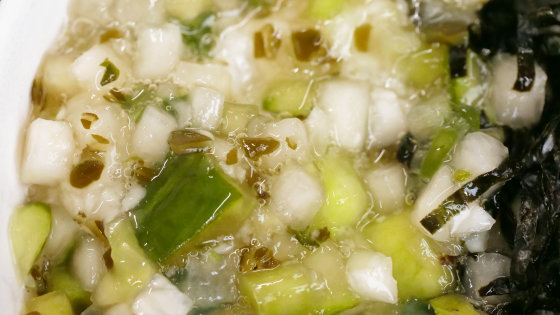 You can eat each separately, but you can enjoy the strange combination of gutsuri and refreshing even if you combine the three.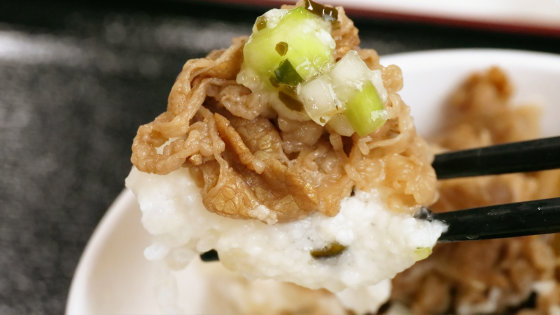 The large rice is like this. The amount of ingredients is the same, so it is recommended for people who want to eat more.



The Yamagata Dashi Sanshokudon is 590 yen including tax. When eating or drinking in the store, miso soup is included, and takeout is without miso soup.