I tried eating refreshingly 'stem wasabi Yamagata soup beef mushi' which put a domestic vegetable of refreshing stems wasabi & shakiyaki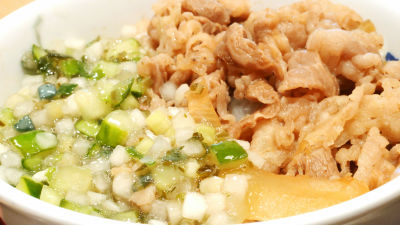 Mushy's beef tendery with spicy stems Shikisaki Fresh texture " stem wasabi chef cattle beef " has appeared on Tuesday, July 17 with seven domestic vegetables such as wasabi, cucumber, kelp and blue-tail. I tried to eat a cow meat after all as perfect for summer.

"Stem wasabi Yamagata cow meat" New release! | Matsuya Foods
https://www.matsuyafoods.co.jp/2018/07/11/4429/

Arrived at Matsuya.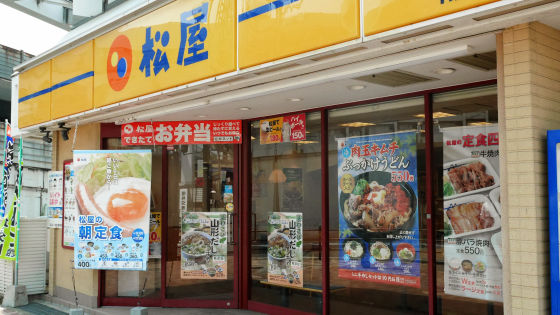 There is a poster in front of the shop informing of the appearance of new beef cattle egg. I will order 'Wakasa Yamagata' and 'Beef Meshi' in 'Nimori' immediately.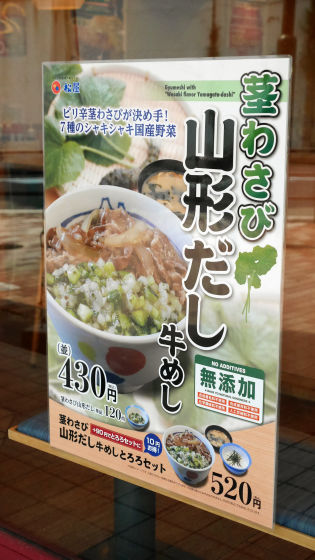 I got a ticket to a clerk and arrived at the explosion speed of about 1 minute "stem wasabi chef and cow meat" (miso soup with miso soup: 430 yen including tax) arrived. In addition, at the premium beef seller shop, it is 490 yen including tax.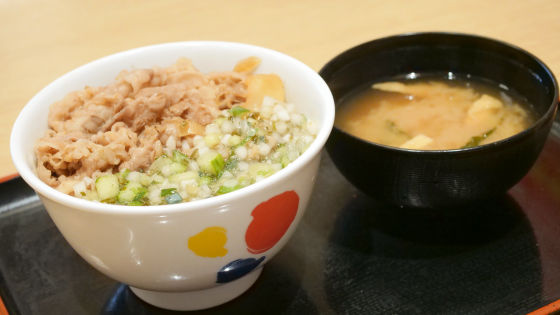 Half of the bowl is covered with " stem wasabi Yamagata " which is a stem wasabi and radish added to a local cuisine " Yamagata Iku" using plentiful vegetables every year, and the other half is covered with a classic "beef meat".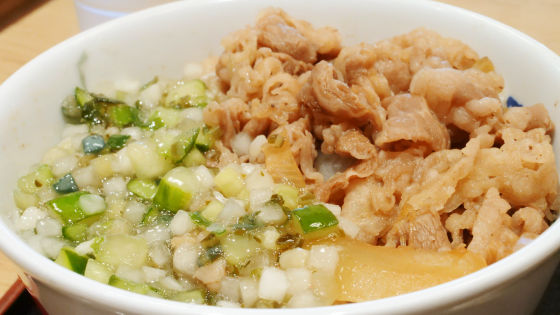 Stems Wasabi Yamagata sushi has been stuffed with stalk wasabi, cucumber, radish, egg, ginger, leek, blue soja, kelp etc. in small steps, soy sauce and so on.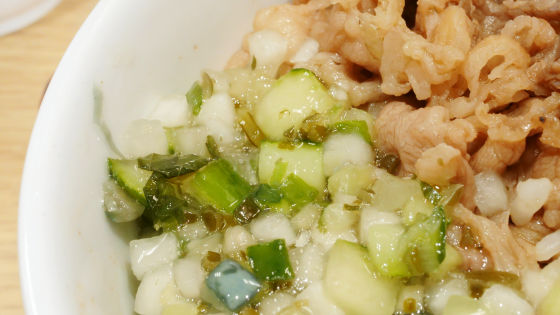 I picked up rice with sushi together with rice with chopsticks, it was crispy and impression that it was hard to pinch it with chopsticks. It might be better to eat with a spoon. As I eat it, the stem wasabi is hot and tasty, and the salty taste of the oyster is felt with the juice which was made into a tortoise. Slightly chilly, crispy, radish, ginger prawns with shakiyaki texture, and it is perfect for summer to be able to eat crispy juice crisply enough, finished enough for rice.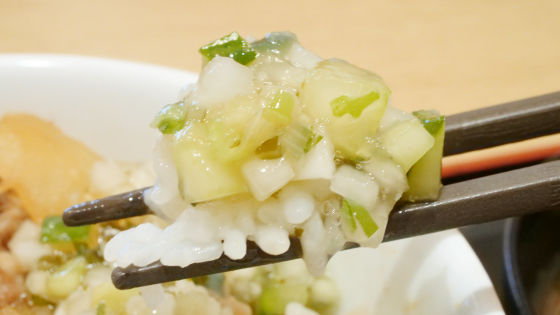 Beef cattle is a sweet taste of Matsuya classic. You can feel the juicy fat of beef with chewing and tsu with seasoning of sweetness.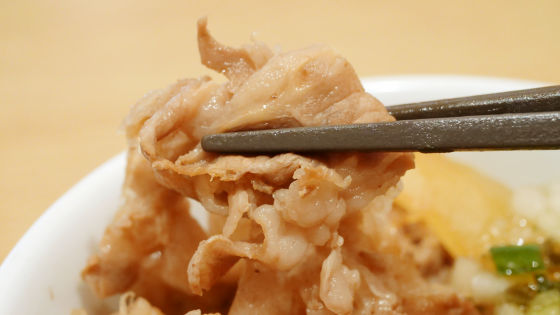 When you eat "stem wasabi Yamagata sushi" and "cow meat together", it is fresh that the texture of Shakijaki will be added to beef cattle. However, the presence of pungent feeling from the stem wasabi is strong, and it has the impression that the sweetness of beef cattle fades.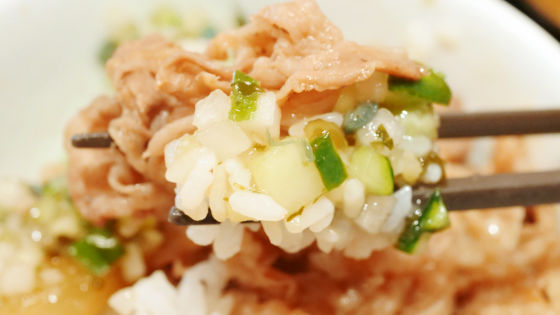 When we eat "beef cattle" and "stem wasabi Yamagata sushi" separately, we could reset the inside of the mouth stained with sweet and fatty beef meat with the pungent taste of the stem wasabi and the texture of Shakijaki.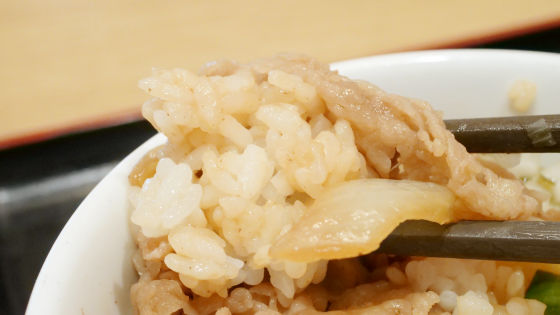 "A stalk wasabi chef with cowpea (with miso soup)" is also available as a set product that can be set with "Tororo" (100 yen tax included) at 10 yen cheaply and 90 yen including tax. "Stem Wasabi Yamagata Stewed Beef Mesh" is a premium beef seller where the mini includes 440 yen including tax, 490 yen for tax included, 490 yen for tax included, 640 yen for tax included in Omori, 760 yen including tax. In addition, Oi Racecourse Store, Nishinomiya Naosuke SA Store, Kwansei Gakuin University School Store, etc. are not sold at some stores.