Fujitsu's new line smartphone 'arrows SV F-03H' with an emphasis on price, ease of use, and durability performance haste photo review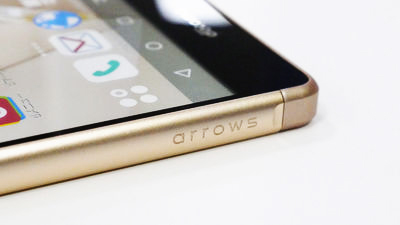 NTT DoCoMo held a
new service and new product launch
on May 11, 2016, and announced the latest smartphone of the 2016 summer model. One of them is Fujitsu's '
arrows SV F-03H
', and this time arrows is a smartphone that is particular about design and durability at a low price.
arrows SV F-03H | Product | NTT DoCoMo
https://www.nttdocomo.co.jp/product/smart_phone/f03h/index.html
This is Fujitsu's arrows SV F-03H. The display is about 5.0 inches, 1280 x 720 IPS liquid crystal display, adopts 1.2 GHz quad core Snapdragon 410 (MSM8916) for SoC, memory is 2 GB and storage is 16 GB. The installed OS is Android 6.0. The size is about 144 x 72 x 7.8 mm, and the weight is about 149 g. In addition, it clears the MIL standard and has various durability such as waterproof (IPS5 / 8), dustproof (IP6X), shock resistance, vibration resistance, and salt water durability.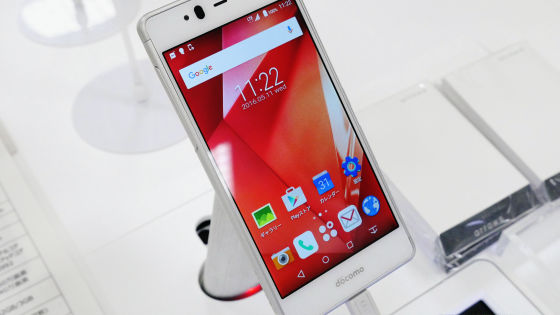 Compared to high-end models such as '
Xperia X Performance SO-04H
' and '
AQUOS ZETA SH-04H
' released at the same time, the arrows SV has eliminated the functions such as fingerprint authentication and iris recognition from the previous model and suppressed the performance of the camera a little. It is said that the price is considerably suppressed. In the spec list below, compare the arrows SV F-03H with the past models 'arrows Fit F-01H' and 'arrows NX F-02H'. It seems that the performance of the display, CPU, rear camera, etc. is suppressed from the previous model arrows NX F-02H, and the price is low. The spec list is a provisional value.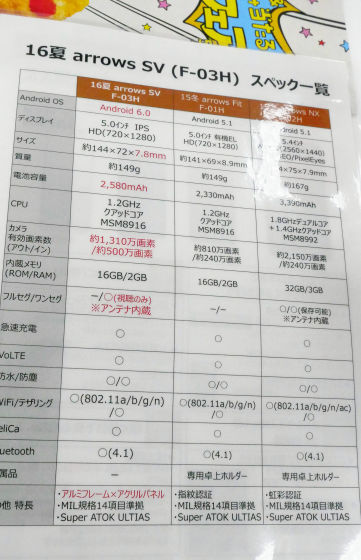 The front camera on the front has 5 million pixels and supports a wide angle of 85 degrees.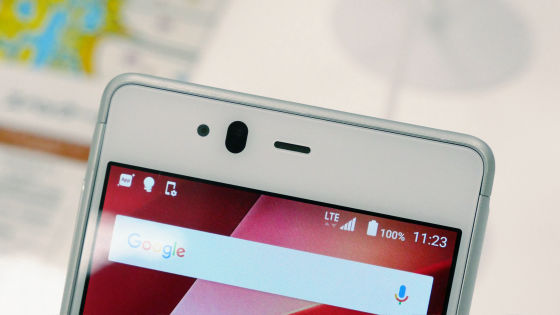 There is a docomo logo under the display.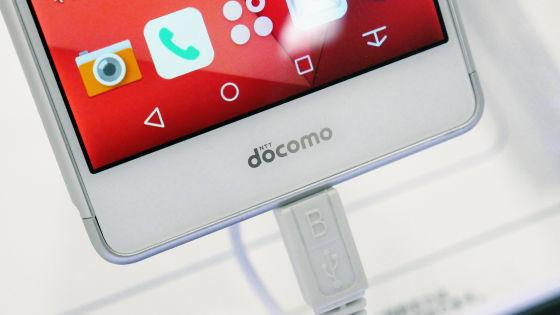 The edge of the main body is designed to be higher than the display, and the display is hard to break even if dropped.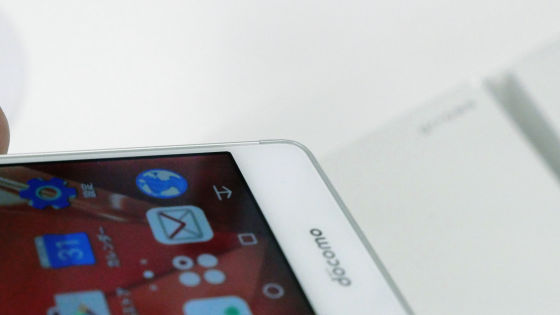 The top surface has an earphone jack and an antenna required for watching 1Seg.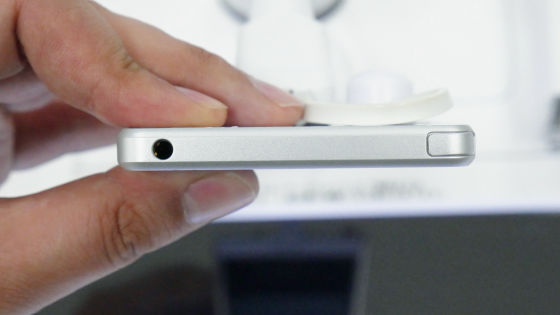 Equipped with a Micro-USB port on the bottom.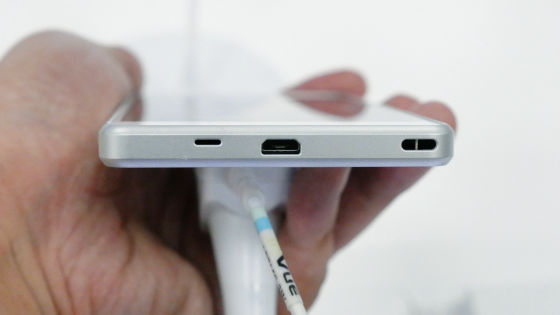 On the left side are the SIM card slot and the microSD card slot.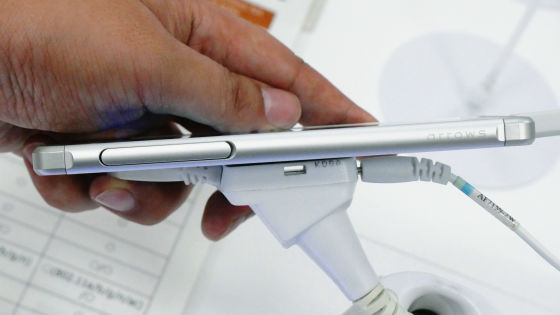 The 'arrows' logo is engraved on the left side. It is said that the side of the main body adopts an aluminum frame with hard alumite treatment to improve durability.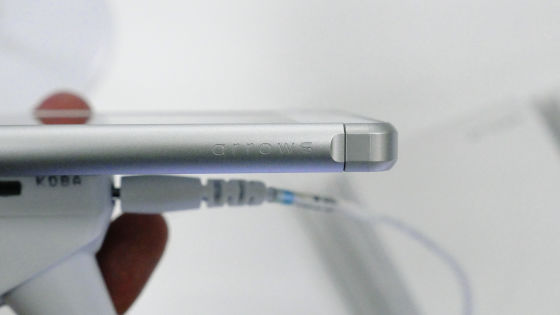 There is a power button and a volume control button on the right side.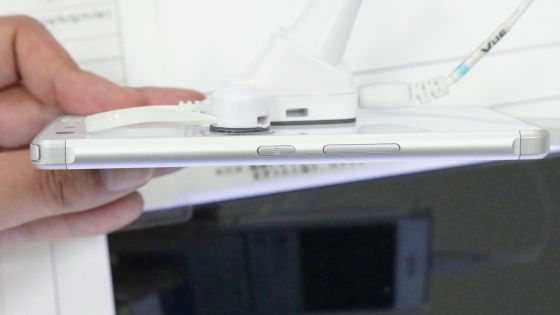 The back looks like this.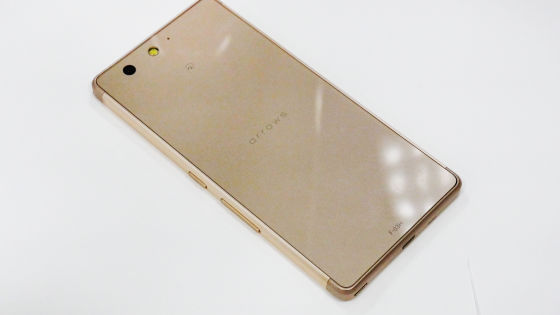 The rear camera has about 13.1 million pixels and uses an F2.0 lens to take beautiful pictures even in dark places.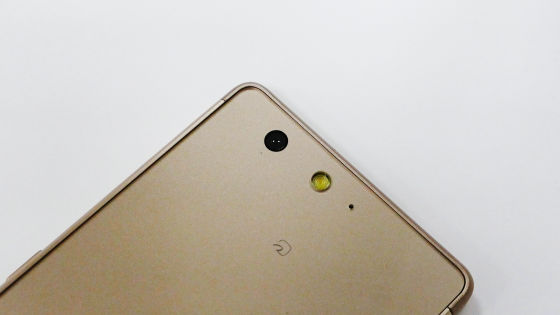 In the middle of the back is the 'arrows' logo.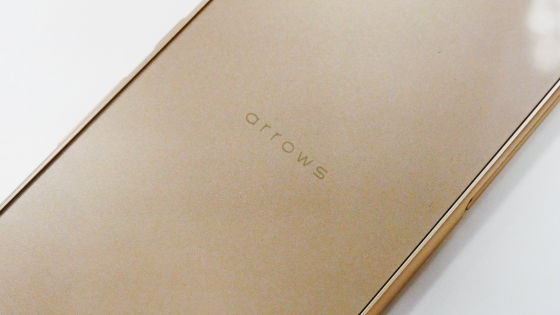 The hard-coated back has a smooth feel and is as luxurious as high-end smartphones.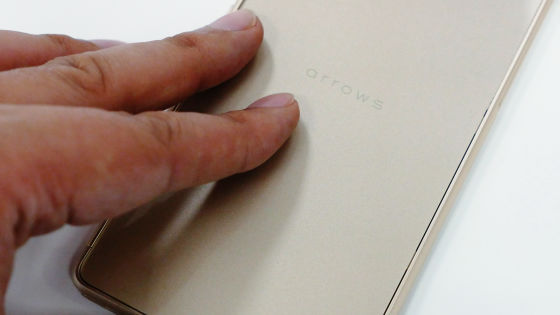 The arrows SV F-03H is available in three colors: gold, white, and black. It does not support 'VoLTE (HD +)' provided by DoCoMo and 'PREMIUM 4G' with a downlink speed of 300 Mbps or higher. Although the price to be worried about is not clear, it is said that it will be a middle range class price. Release is scheduled for late June 2016.