"Xperia A 2" haste photography review condensing a super-high-performance camera of the same size as a one handed size smartphone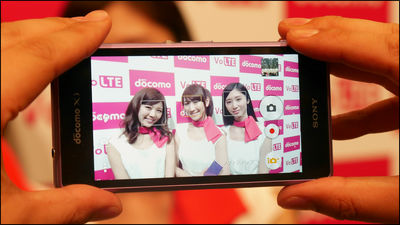 A smartphone with a high-performance camera of about 20.7 million pixels, which is comparable to Condeji, is compact size that fits in the female hand,Xperia A2 SO-04F"is. NTT DoCoMo's "2014 Summer model New product / new service launch party"Since the actual machine was exhibited at that time, I touched it immediately.

Docomo Xperia (TM) A2 SO-04F | Products | NTT DoCoMo
https://www.nttdocomo.co.jp/product/smart_phone/so04f/index.html

Xperia ™ A2 SO-04F | Sony Mobile Communications
http://www.sonymobile.co.jp/xperia/docomo/so-04f/

Touch & try corner of Xperia A2 is here.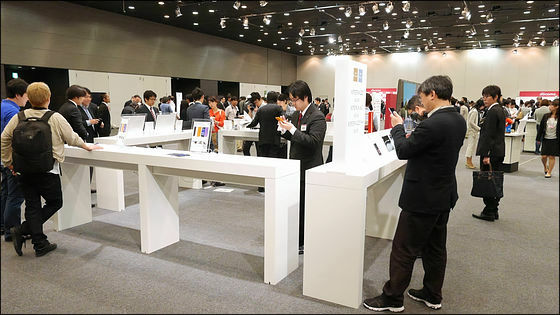 This is Xperia A2.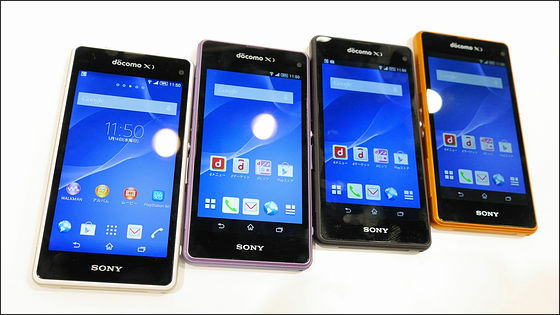 The display size is about 4.3 inches, the OS is Android 4.4, the CPU is 2.2 GHz quad-core processor, the memory is 2 GB, the main body capacity is 16 GB, the battery capacity is 2300 mAh, waterproof dustproof, Osaifu-Keitai, One Seg, etc. It is. The main body size is 128 mm in length × 65 mm in width × 9.7 mm in thickness, the mass is about 138 grams.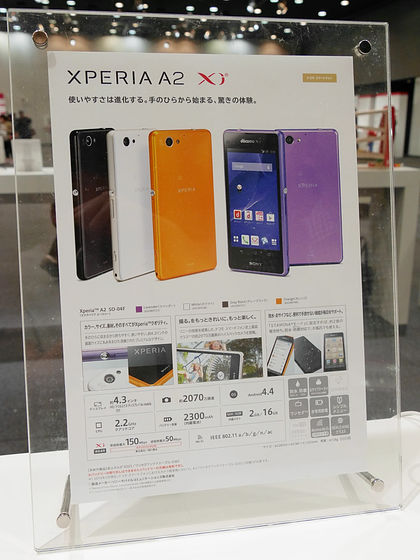 The color is white, lavender, gray black, orange from the left.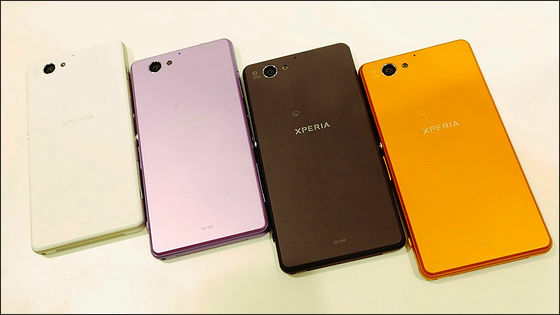 With a hand like this, the size fit in the hands like this.



The in-camera of about 2.2 million pixels is arranged in the upper right corner of the terminal.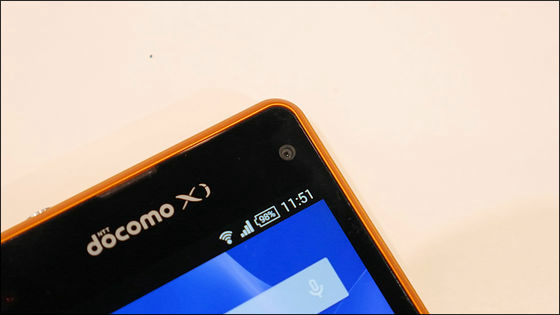 The back is like this.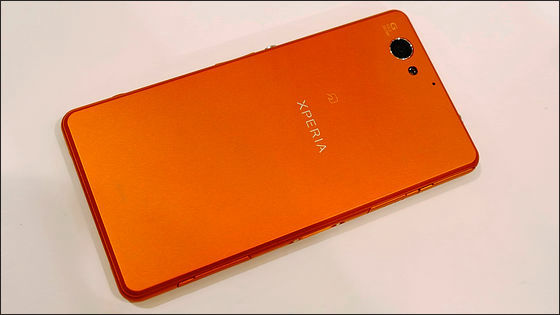 "XPERIA" and the logo are arranged in the center of the back, and the back is finished in a mat texture that the fingerprints are difficult to attach.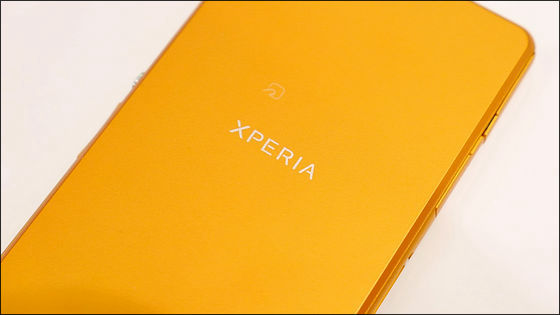 The number of effective pixels of the rear camera is about 20.7 million pixels, which isXperia Z2The same thing is installed.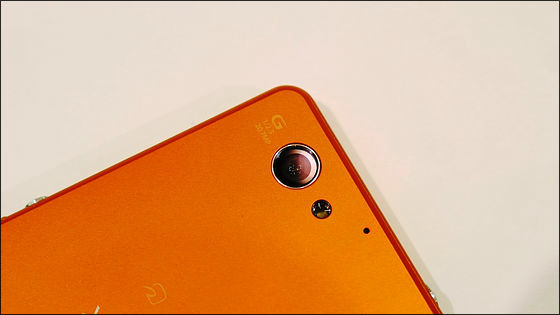 Earphone jack on the top.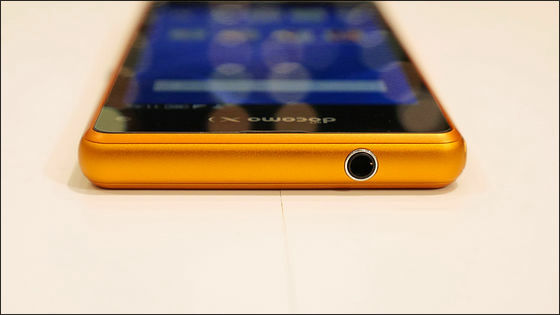 Speaker on the bottom.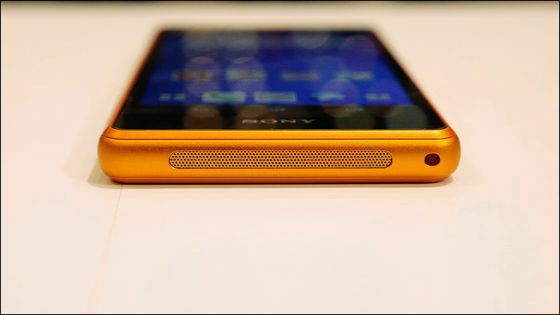 On the left side, from left: MicroUSB port for charging • microSD card slot • Contact point with dedicated charging cradle • SIM card slot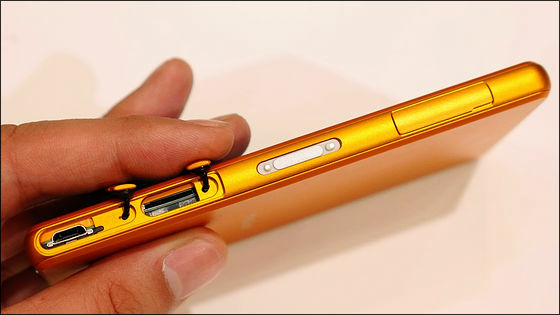 On the right side, there are three power buttons, a volume control button, and a camera button from the left.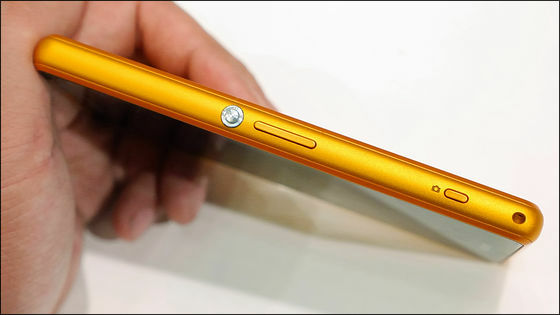 Comparing the size with Xperia Z1 looks like this.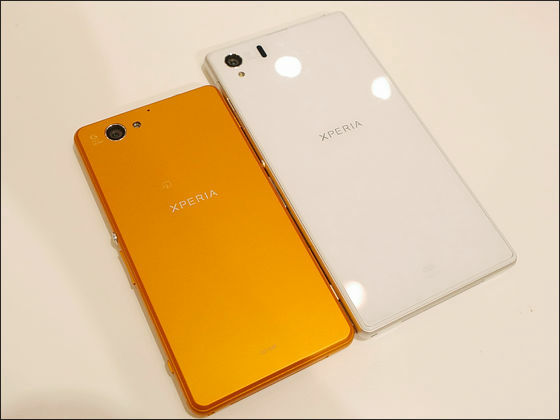 Display resolution is 1280 × 720.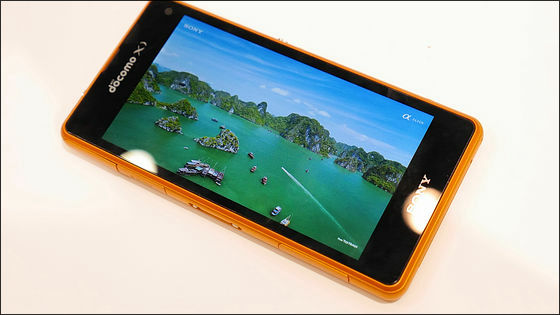 In addition, Xperia A2 SO - 04 F is scheduled to be released in mid - June 2014.