7 inches tablet "AQUOS PAD SH-06F" which became compact enough to forget that it is a tablet with the world's lightest body and extremely narrow bezel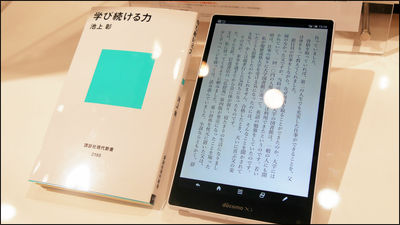 As the 7-inch tablet, it is the lightest in the world, about 233 grams, but it is narrow frame design to the edge of the main bodyWUXGA(1920 × 1200) resolution IGZO display expandsNew bookA size 7 "tablet"AQUOS PAD SH-06F"is. NTT DoCoMo's "2014 Summer model New product / new service launch partyI saw the actual machine and touched it.

Docomo AQUOS PAD SH-06F | Products | NTT DoCoMo
https://www.nttdocomo.co.jp/product/tablet/sh06f/

Arrived at the touch & try corner of AQUOS PAD.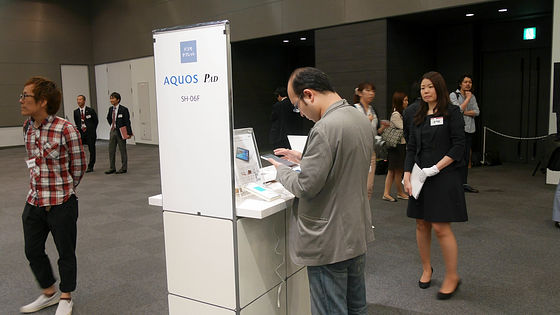 This is AQUOS PAD.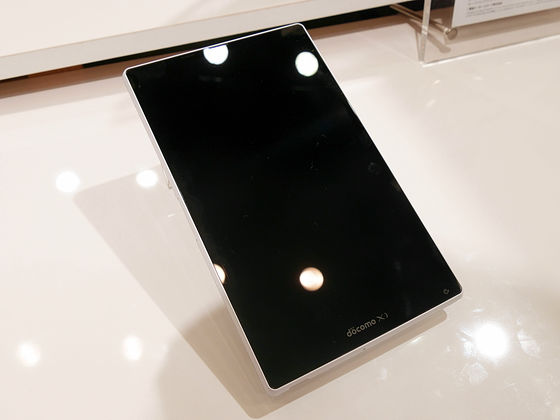 Approximately 7.0 inches of WUXGA · IGZO panel installed, Android 4.4 is installed in OS. The CPU is a 2.3 GHz quad-core processor, the memory is 2 GB, the main body capacity is 32 GB, the battery capacity is 4200 mAh. Other waterproof · Osaifu-Keitai · One Seg / Full Seg ·VoLTE·Docomo Wi-Fi·WORLD WINGIt corresponds to.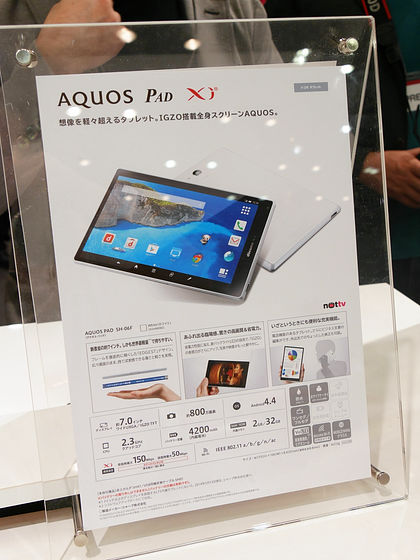 The back of the main body looks like this.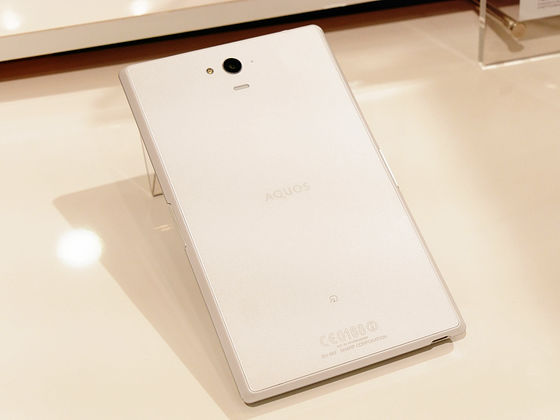 On the back upper part is a main camera with about 8 million effective pixels.



Antenna · earphone jack · UIM card slot · SD card slot on the top.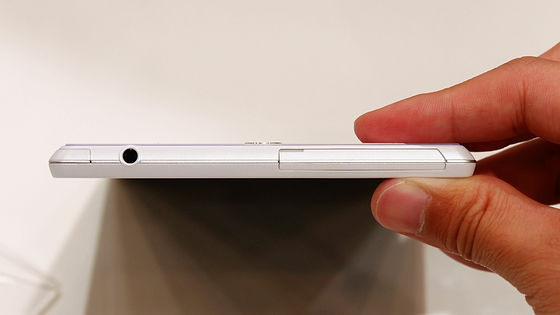 When you open the lid and the lid there is a UIM card slot and an SD card slot.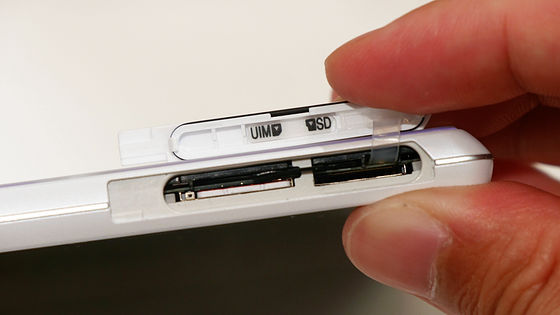 The MicroUSB port for charging is placed in the exposed state on the bottom surface. It is still a waterproof compatible terminal.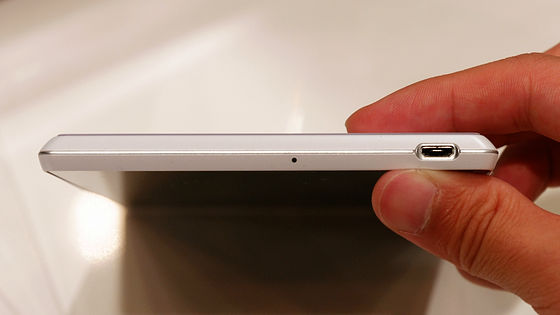 Volume control button on the left side.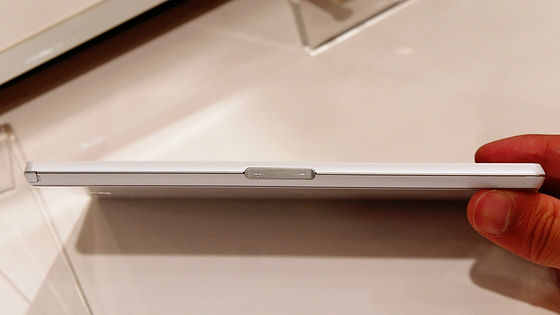 Power button on the right side is large and easy to push.



When I stretch the antenna, it feels like this.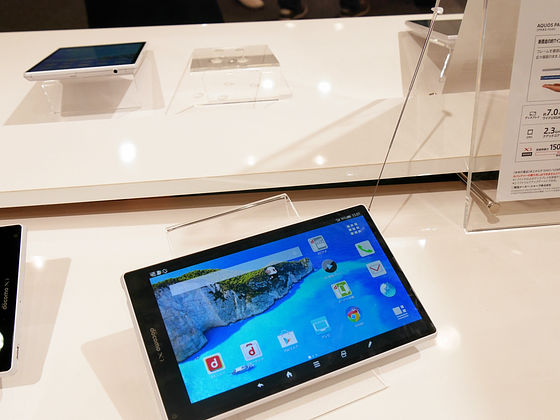 Although full seg can be watched in AQUOS PAD, the image quality of Full Seg and One Seg is different from this one.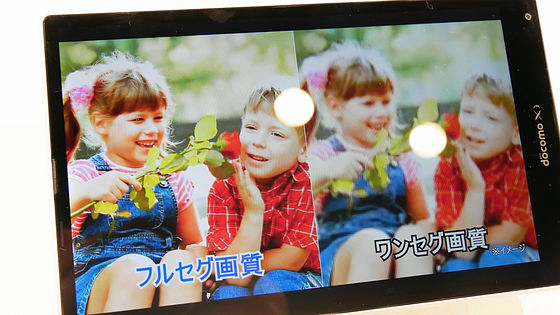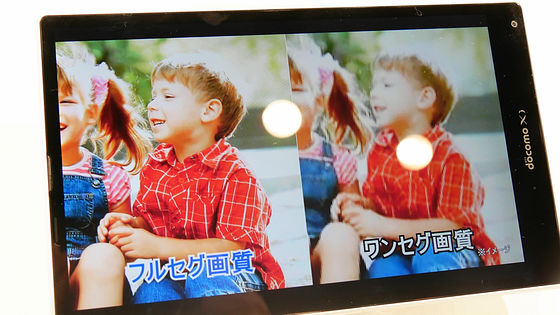 AQUOS PAD adopts the narrow EDGEST design of the bezel.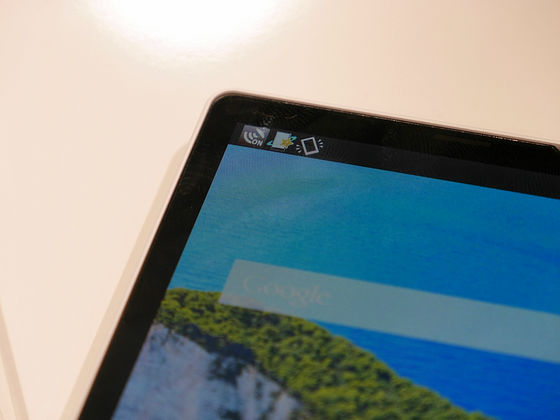 Because the bezel is narrow, the body is compact enough to hold with one hand. But,IGZOIt has a power saving performance of 4200 mAh and a reliable battery life with a large capacity battery.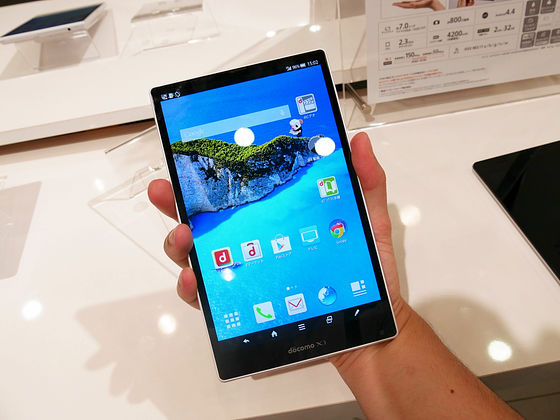 Become the previous modelAQUOS Pad SH-08ECompared with (right) like this. Although the display size is the same, the main body size is shrinking downwards from the top, bottom, left and right.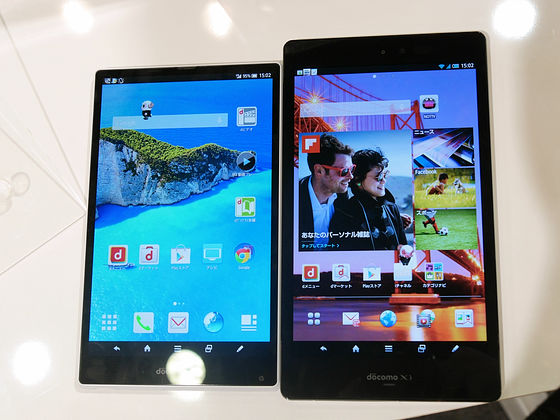 If you compare the book size with the book of the new book, you can see that it is almost the same size with such feeling.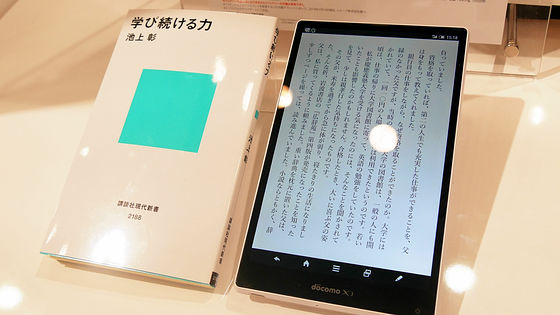 The body is light enough so that the arm does not get tired even if it has a long time with one hand. The body size is also compact so it is likely to forget that it is a tablet.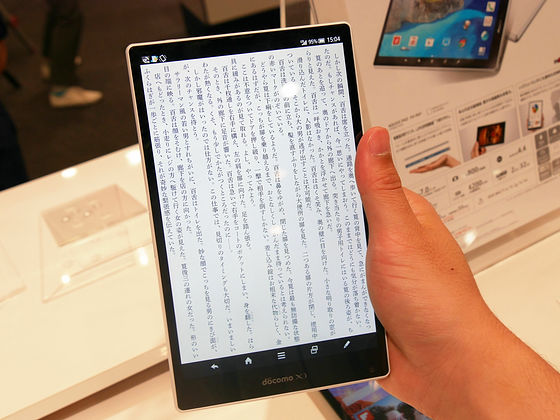 Please note that AQUOS PAD SH - 06F is scheduled to be released in mid - June 2014.