5-inch compact smartphone packed with basic functions "AQUOS EVER SH-04G" haste photo review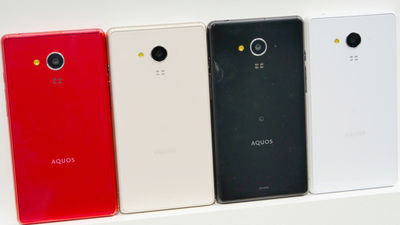 NTT docomo 2015 Summer recitalAtAQUOS ZETA SH-03G"AQUOS series" was exhibited along with "AQUOS EVER SH-04G"is. The basic performance as a smartphone was firmly held middleweight with a smartphone, I actually touched the real machine with the touch & try corner.

AQUOS EVER SH-04G | Products | NTT DoCoMo
https://www.nttdocomo.co.jp/product/smart_phone/sh04g/index.html

Arrived at the exhibition booth of AQUOS EVER SH - 04G.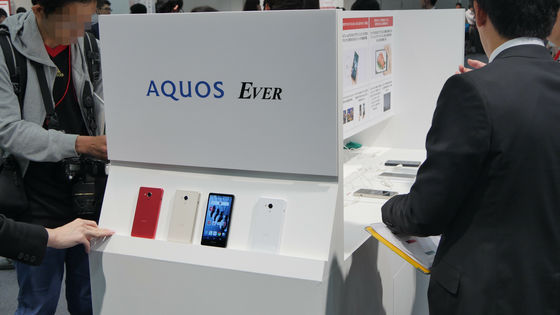 This is AQUOS EVER SH - 04G.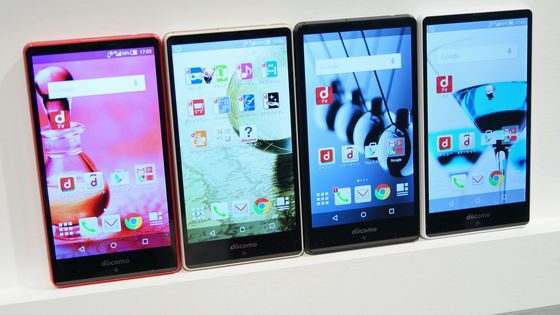 There are 4 kinds of colors PINK, GOLD, BLACK, WHITE.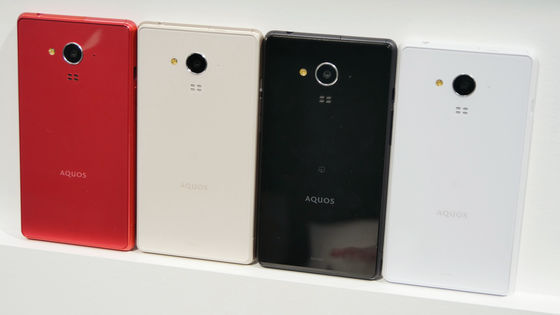 The size is 133 mm in width × 71 mm in width × 9.7 mm in thickness, the size that can be tightly closed with one hand even for women. It weighs 139 g and is rather lightweight. There is no physical button on the front, and the "return" "home" "multitasking" button is displayed at the bottom of the display.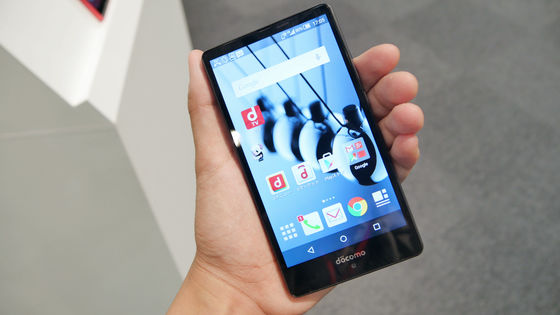 The lower bezel has a docomo logo and an in-camera of approximately 2.1 million pixels. Only the microphone hole is opened on the bottom of the main unit.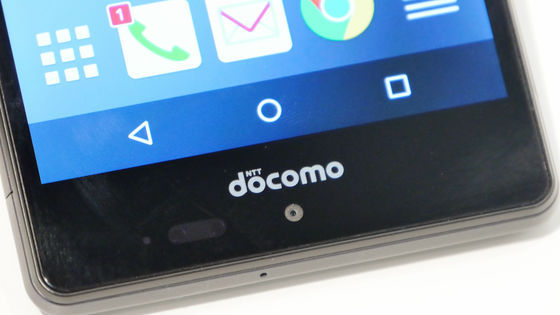 On the back is equipped with about 13.1 million pixel main camera and speakers. Illustration showing NFC compliance and AQUOS logo are drawn in the center of the back.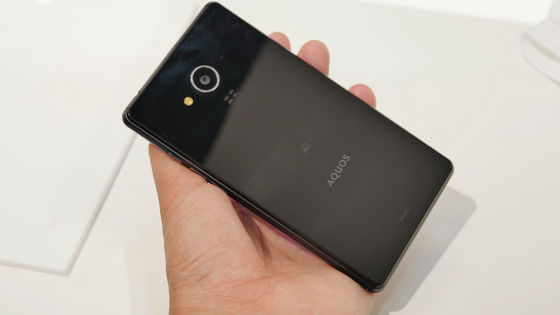 MicroSD card slot and earphone jack on the top. The built-in memory of the main unit is 16 GB ROM and 2 GB RAM, but it is safe because it supports microSD cards of up to 32 GB.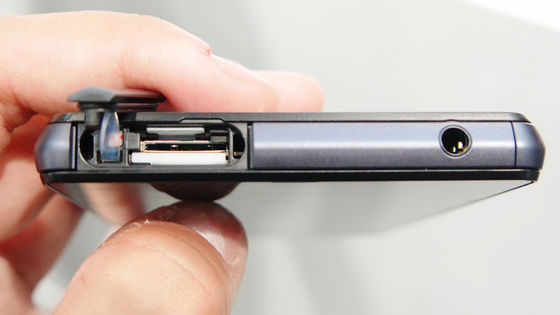 On the left side there is Micro - USB port for charging only.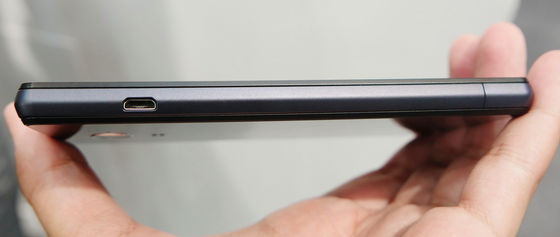 On the right side, it has a strap hole, volume button, power button. When the main unit is in the sleep state, you can turn on the display by simply sliding the screen with your finger without pressing the power button.




The feature of AQUOS EVER SH - 04G lies in its lightness and ease of holding, and the side is moderately thick with a "Hex Grip Shape" design where the center is swollen and has a moderate thickness, making it easy to tighten even with one hand. It also supports waterproofing equivalent to IPX 5/7, so it can be used even under water or light rain.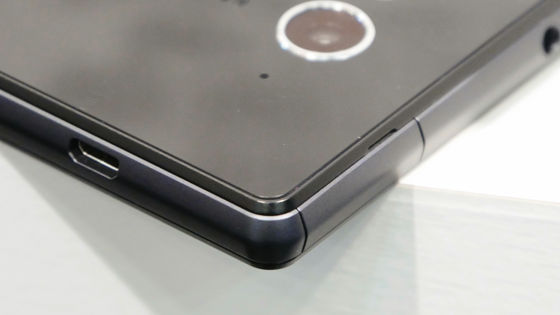 Try opening GIGAZINE and it looks like this. By adopting the "EDGEST" design, the area of ​​the display is widely taken. Moreover, it has Osaifu-Keitai, infrared communication function, and also supports high sound quality call VoLTE. Battery capacity is as large as 2450 mAh, basic performance of smartphone is suppressed.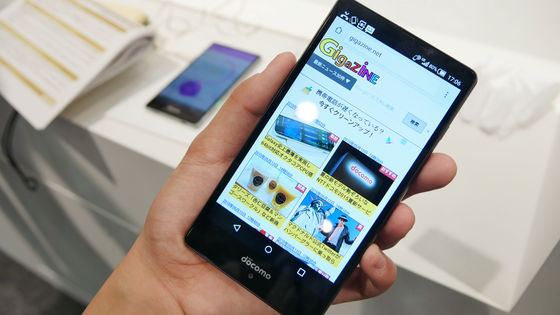 The difficulty is that the glass on the back is easily contaminated, the fingerprint dirt was conspicuous just by touching for a while.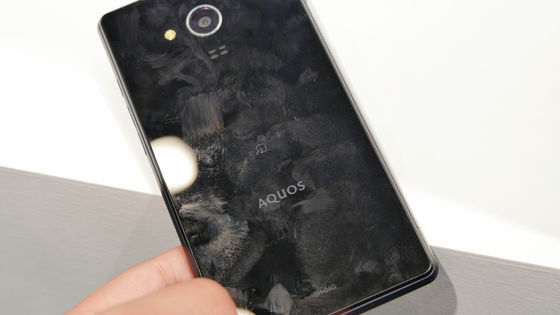 AQUOS EVER SH - 04G is scheduled to be released in mid - June 2015.