"Xperia Z3 Compact" which can also play high resolution with the highest camera in history Xperia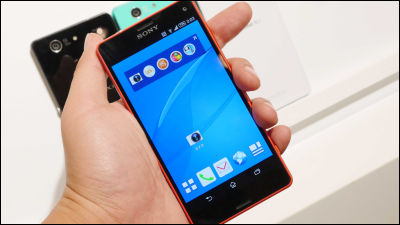 Sony's smartphone announced at NTT DoCoMo's "2014-2015 Winter / Spring Model New Product / New Service Presentation" held on September 30, 2014 is "Xperia Z3 Compact"is. With almost the same function of "Xperia Z3" announced at the same time, it realizes a compact size that fits in the palm of your hand, making it a playfulnable terminal such as the highest camera in the history of Xperia, high resolution music playback.

Docomo Xperia (TM) Z3 Compact SO-02G | Products | NTT DoCoMo
https://www.nttdocomo.co.jp/product/smart_phone/so02g/index.html

Arrived at the Xperia Z3 Compact booth.



This is Xperia Z3 Compact.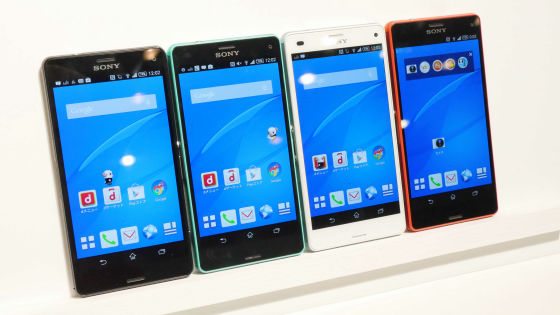 Xperia Z3 Compact is equipped with Android 4.4, CPU is 2.5 GHZ quad core. The battery is 2600 mAh, RAM is 2 GB, ROM is 16 GB, waterproof and dustproof.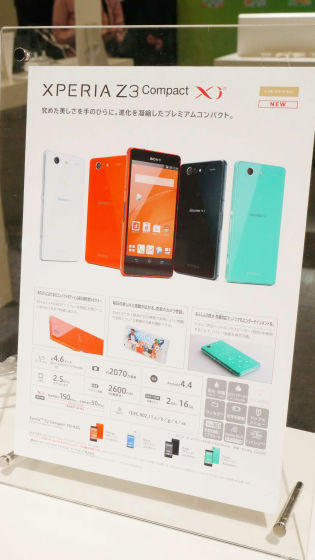 There are 4 kinds of color variations: black · green · white · orange.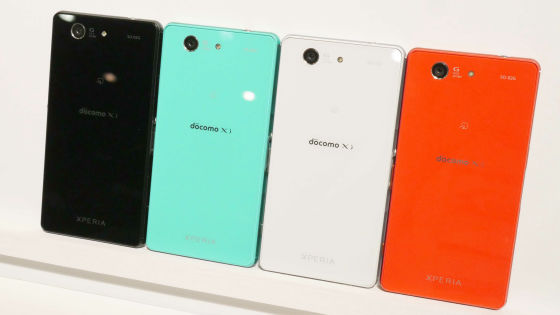 Because the main body size is 127 × 65 × 8.6 mm, it has become a size easy to use even for ladies who fits into the palm of Shippi.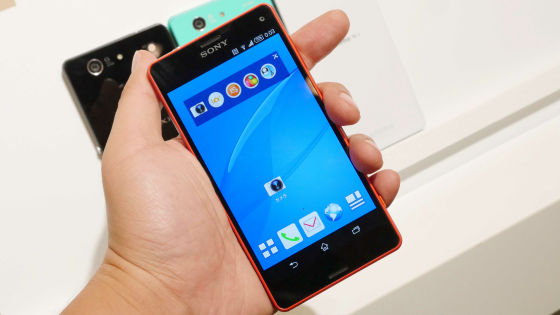 The occupancy rate of the display increased from the previous model, and the body became easier to see bigger while the main body was almost the same size as the previous model.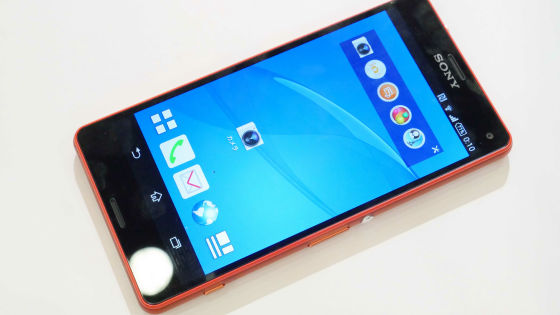 Bezel is too narrow.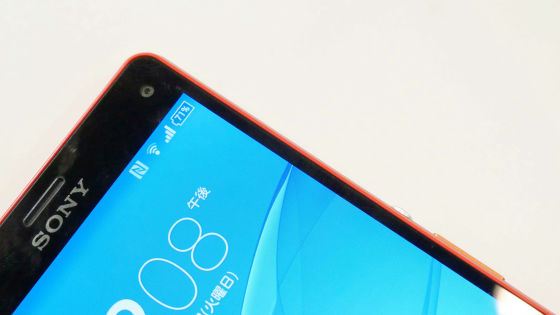 The back is like this.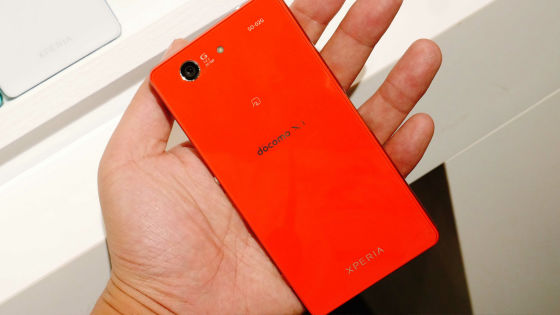 On the back is about 20.7 million pixels, with a camera that realized the highest ISO sensitivity in the history of Xperia.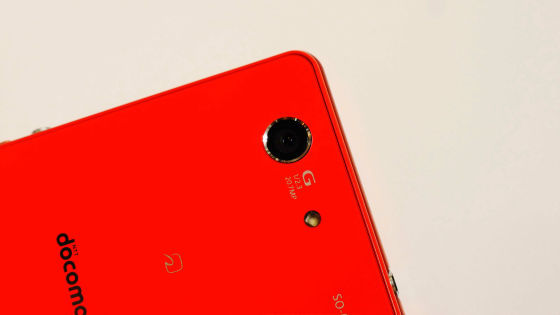 It also supports NFC.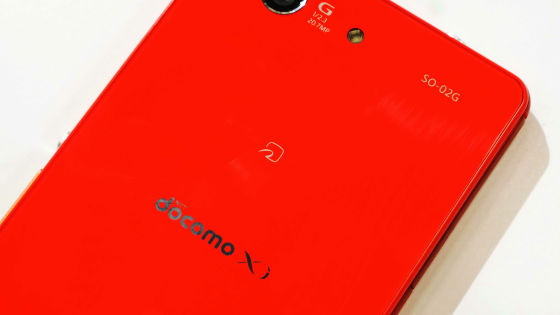 Earphone jack on the top.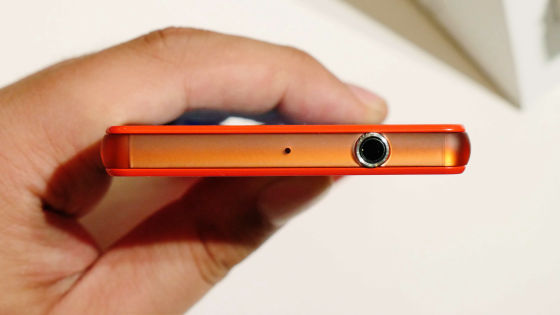 back.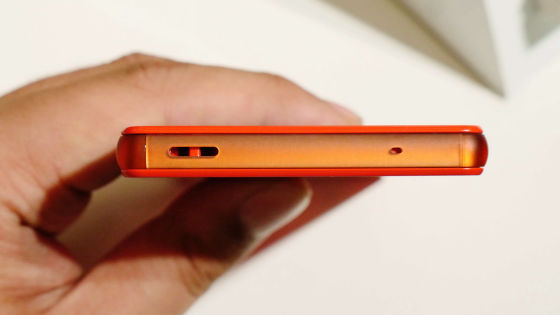 The charging terminal of the special cradle is visible on the left side.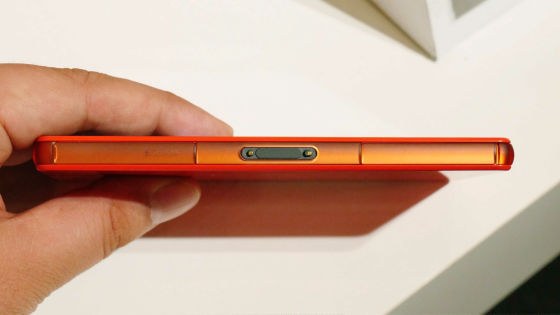 When opening the cover, there was microUSB port · microSD card slot · UIM slot.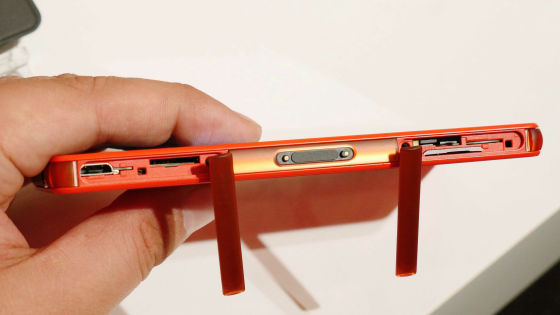 On the right side there are a power button, a volume control button, and a camera start button.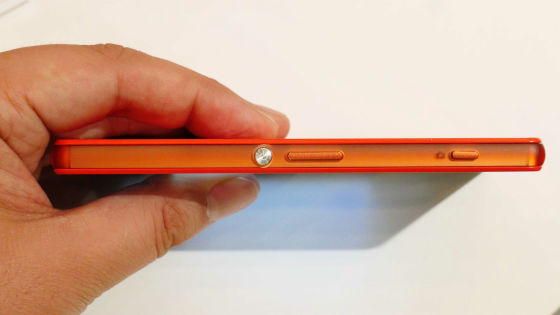 One of the features of the Xperia Z3 Compact is the side cover and it feels smooth. In addition, in the previous model it was made of glass and shiny.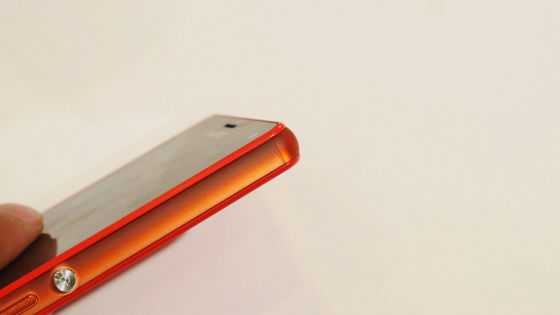 The side cover is rounded, but it is interesting that it seems a little indented when looking at different angles.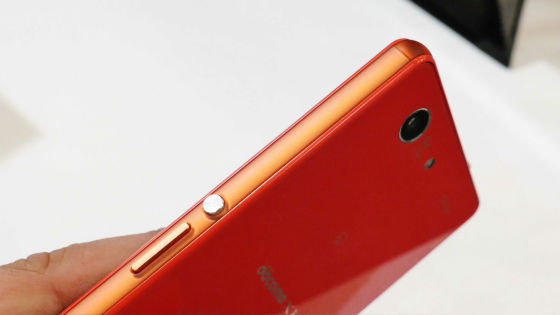 Xperia The camera which realized the highest ISO sensitivity historically shot pictures.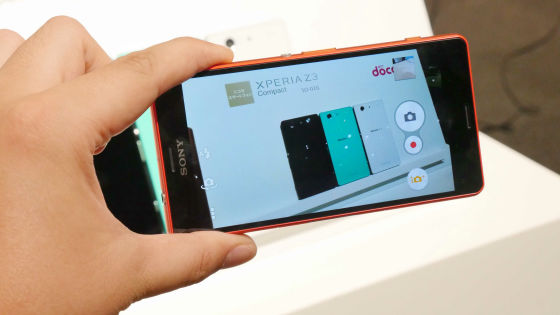 Although it shot indoors, there is less noise and it is a clear texture.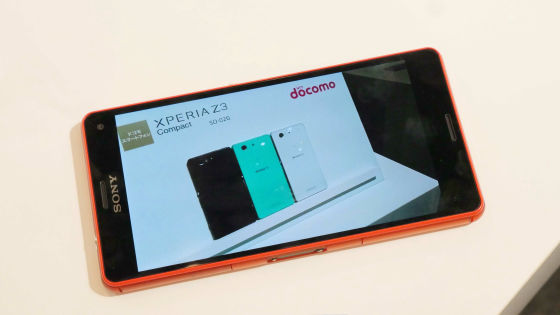 Even when trying to zoom, we could not see terrible noise.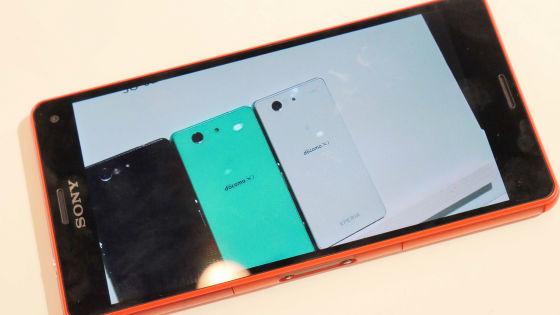 By turning on the function "DSEE HX", you can enjoy compressed sound sources with high resolution sound equivalent to high resolution with sound quality higher than CD, so you can enjoy music full of realism.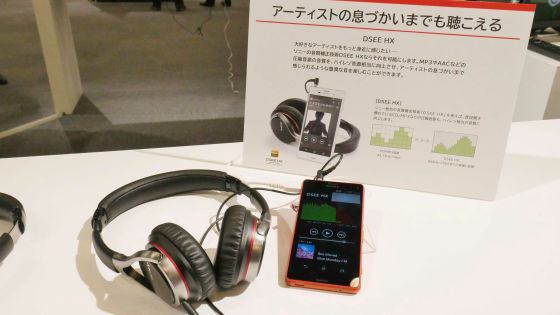 By using a special application released in November 2014, PlayStation 4's remote play is possible.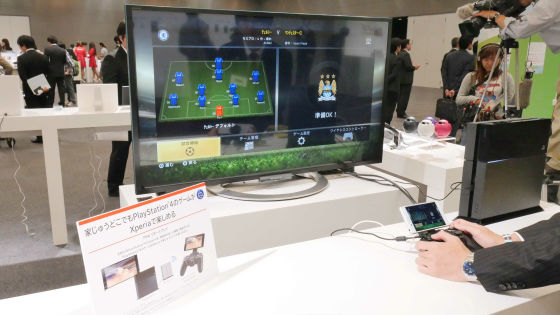 The only functional difference with Xperia Z3 is that it does not correspond to NOTTV and full seg. In addition, "Xperia Z3 Compact" is scheduled to be released in mid-November 2014 while accepting reservations as the article writing.