High resolution recording technology and powerful camera shake correction "Xperia Z3" haste photo review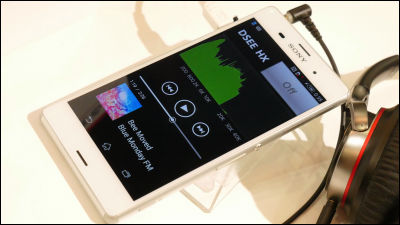 NTT DoCoMo is holding on September 30, 2014 "Tuesday"NTT DoCoMo 2014-2015 Winter Spring Model New Product / New Service Presentation", The latest terminal of Sony Mobile's Xperia Z series"Xperia Z3We announced. We realized light weight while keeping specifications same as Z2, and Sony's original high resolution sound technology "DSEE HX"And electronic vibration correction technology"Intelligent active mode"Strong anti-shake feature is installed.

Docomo Xperia (TM) Z3 SO-01G | Products | NTT DoCoMo
https://www.nttdocomo.co.jp/product/smart_phone/so01g/index.html

Arrived at the exhibition booth at Xperia Z3.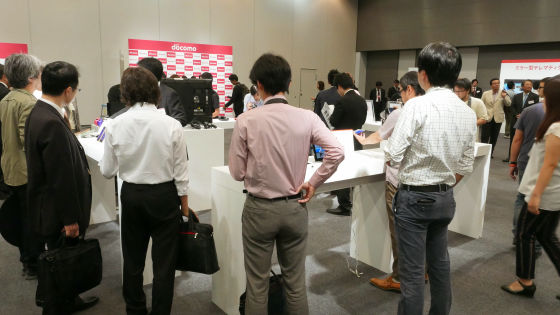 I found Xperia Z3.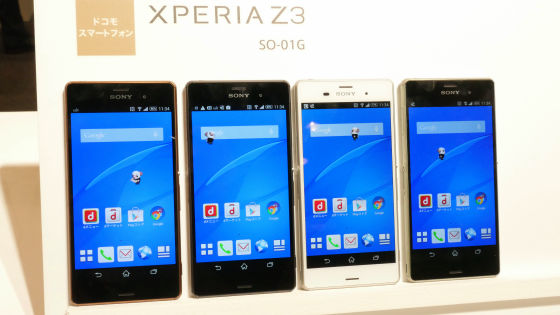 The color is four colors, Copper, Black, White, Silver Green. Silver green is a rare color that has never existed before.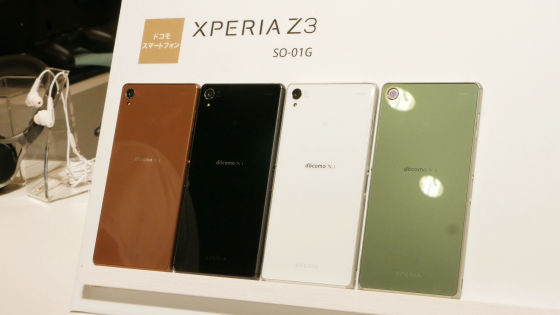 I brought it in my hand. The display size is the same as Xperia Z2, 5.2 inches, but the weight is slightly lighter and it is 152 g. The specification is almost the same as Z2, realizing a slim design that is highly functional but waterproof and dustproof.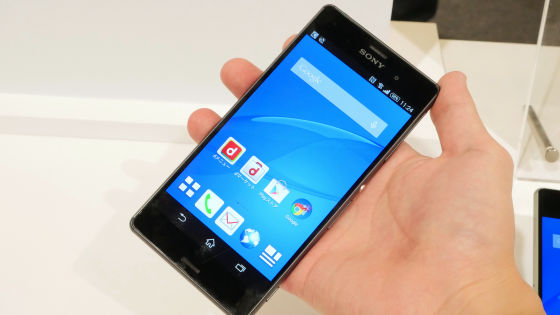 The front camera is the top of the display.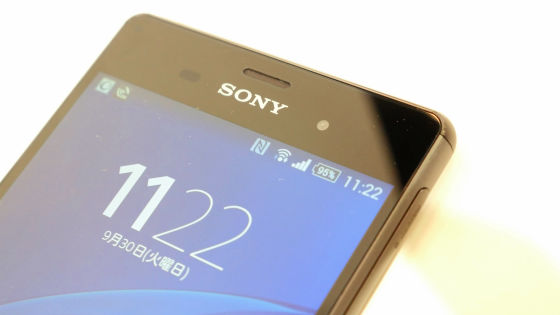 The bottom of the display is a speaker.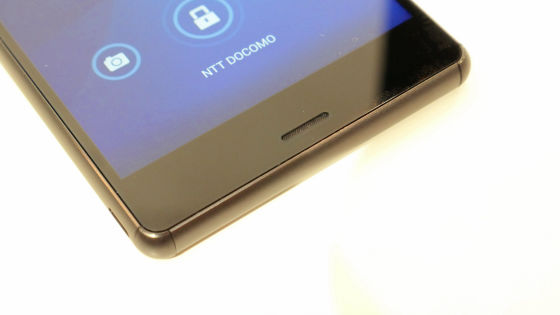 Back



There is a 20.7 million pixel camera that can shoot a 4K movie on the back side of the back, and docomo's carrier logo is also included. It is unavoidable that fingerprints stand out because of the glass panel.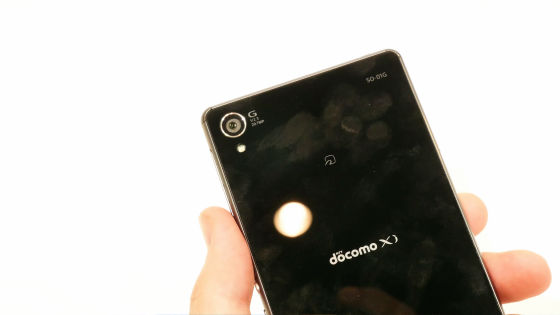 Earphone jack at the top of the terminal.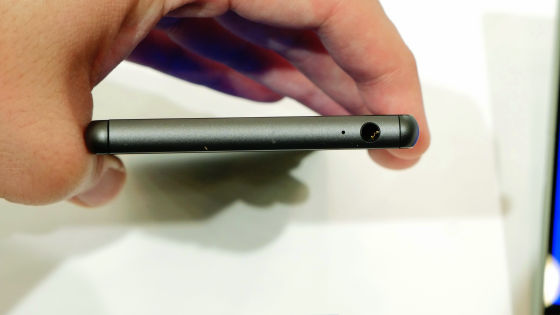 Nothing particularly at the bottom of the terminal.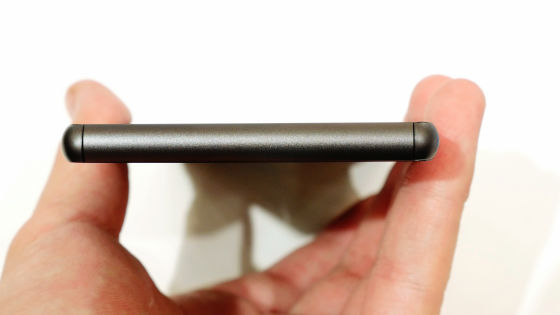 The right side is the camera start button · volume adjustment button · power button · microSD card slot.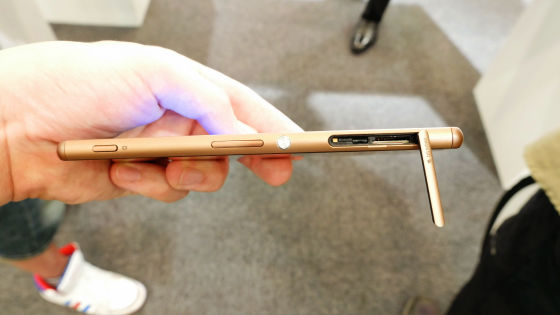 MicroUSB port · SIM card slot · Charging terminal for charger is on the left side.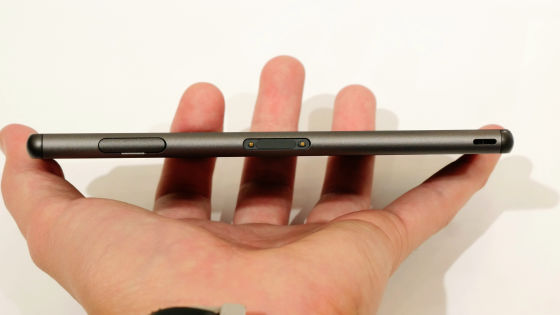 Demonstration machine of "electronic intelligent active mode" which is one of the unprecedented features of Xperia Z3, a powerful camera shake correction function. It is possible to shoot even if you move the bubble up, down, left and right.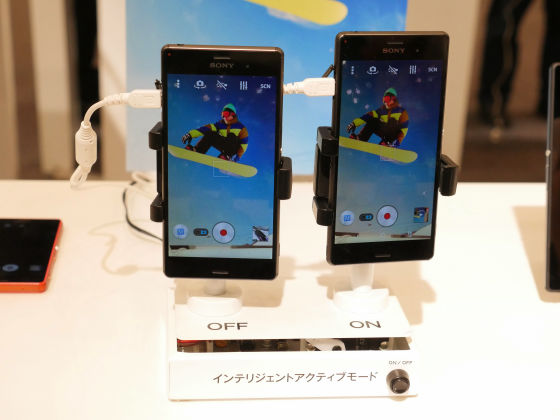 Although I asked the person in charge to shoot videos intensely while moving their hands, the movie after shooting was not so blurred. While playing sports, it seems that you can shoot movies that you can see well.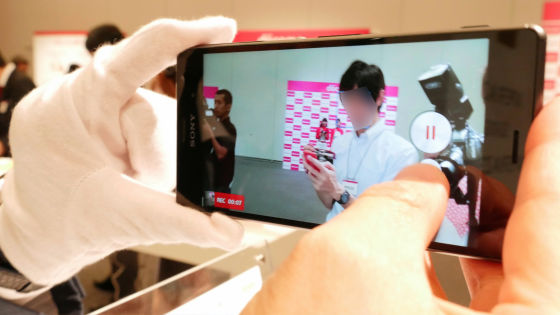 Another feature is Sony's proprietary technology "DSEE HX" is installed.



When importing songs into Xperia Z3, you can enjoy high-quality sound easily with a high-resolution sound source with information volume equivalent to high reso- nance as the compressed sound source you hear normally.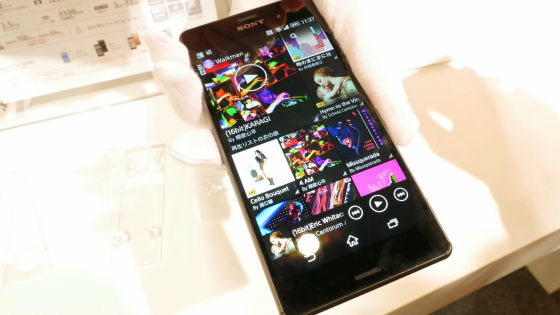 If you use optional high resolution headphones or speakers, you can play high resolution software with sound quality higher than CD, just as if you are listening to "breathing artists".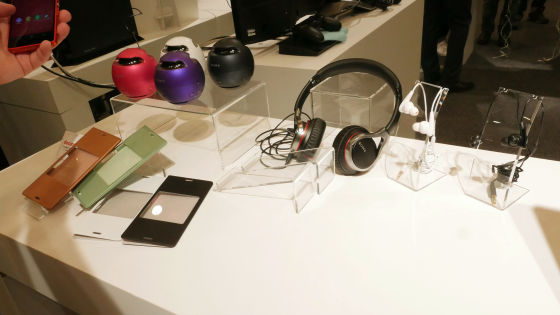 Also, if you use the application scheduled to be available from November 2014, you said that you can play PS4 remotely, and a demonstration booth was also prepared.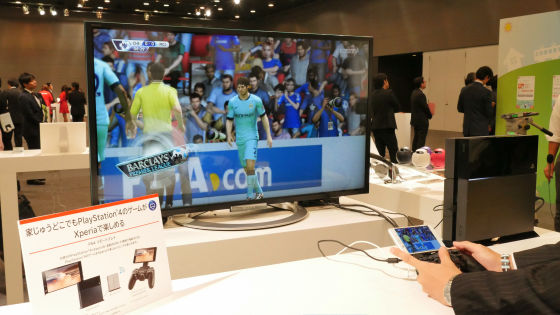 In addition, "Xperia Z3 SO - 01G" will be scheduled to be accepted in advance from noon on September 30, 2014 (Tuesday).