Sharp seriously issued high speed IGZO · Premium 4G 300Mbps compatible smartphone "AQUOS ZETA SH - 01H" haste photo review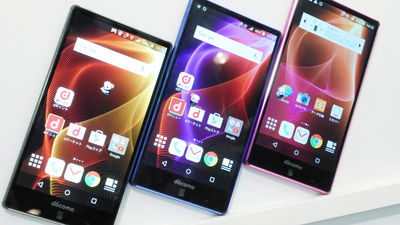 Sharp's smartphoneAQUOS ZETA SH-01H"Was announced at DoCoMo's 2015 Winter Spring Model New Product and New Service Presentation. The display of AQUOS ZETA is equipped with "high speed IGZO" so that it can be driven at 120 Hz which is doubled from the conventional, and also adopt S-Pure LED excellent in color reproducibility so that it can enjoy a clear and clear image It is becoming.

AQUOS ZETA SH-01H | Products | NTT DoCoMo
https://www.nttdocomo.co.jp/product/smart_phone/sh01h/index.html

I came to the booth of AQUOS ZETA.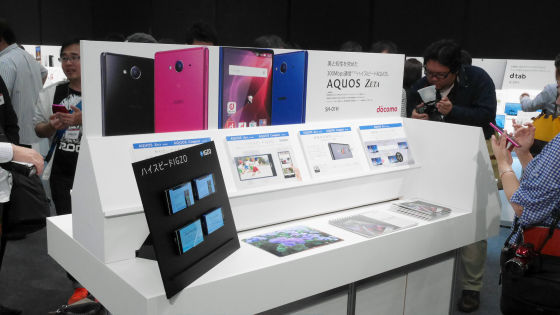 I found AQUOS ZETA. AQUOS ZETA adopts Android 5.1.1, SoC is MSC 8992 of Hexacore. The memory is 32 GB of ROM and 3 GB of RAM, and as a model of the DoCoMo 2015 Winter Spring, it is the only terminal that corresponds to "premium 4 G" of 3 wave carrier aggregation which bundles three frequency bands of 1.5 GHz / 2 GHz / 800 MHz is. For premium 4G, the communication speed reaches 300 Mbps at the maximum at the time of reception, and high-speed downloading is possible with LTE and Wi-Fi dual speed mode.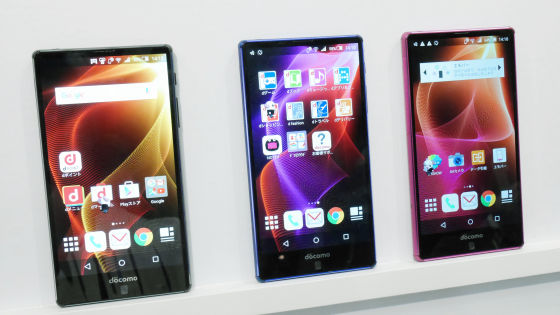 The color variation of AQUOS ZETA is three colors of black, blue and magenta.



The size is about 139 × 74 × 7.9 mm and the weight is about 151 g so you do not feel it is special even if you have it in your hand. In addition, the battery has a large capacity of 3100 mAh, IPX 5/8 waterproof · IP5X dustproof · Osaifu-Keitai · One Seg / Full Seg · Emergency power saving function · Simple menu · VoLTE · Biometrics · Hi Resolution · NOTTV compatible.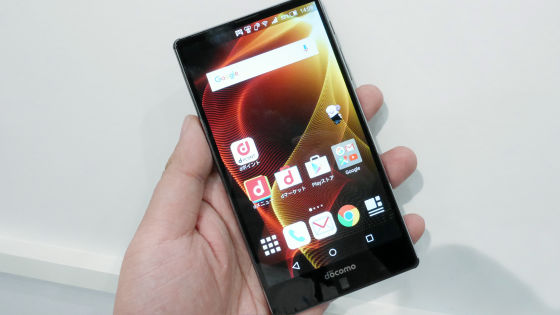 At the bottom of the front is a front camera that adopts a backside illuminated CMOS sensor with about 8 million pixels.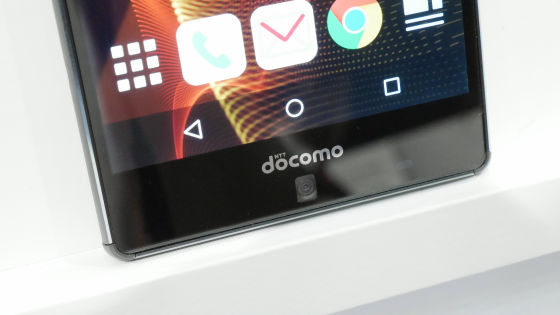 The characteristic of AQUOS ZETA is high speed IGZO which can drive at 120 Hz, no matter what. Up to now it has become 120 Hz which was driving at 60 Hz, so that you can enjoy the image of null null with no afterimage feeling.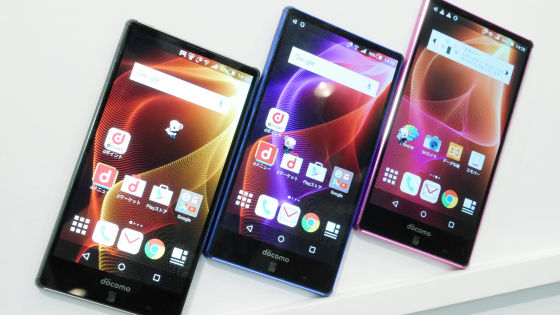 The state that the display is running null null at high speed IGZO can be confirmed from the following movie.

"AQUOS ZETA SH 01H" Movie that understands the amazingness of high speed IGZO loaded - YouTube


Micro - USB port and earphone jack on the top.



There is nothing on the bottom.



On the left side are SD card and SIM card slot.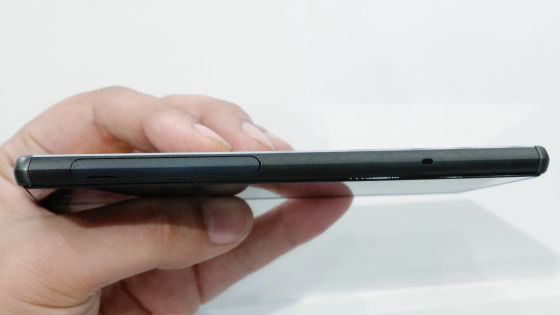 Open the cover and the slot will reveal its appearance.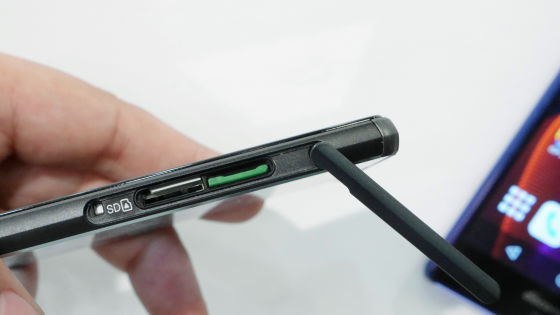 The volume control button and power button are mounted on the right side.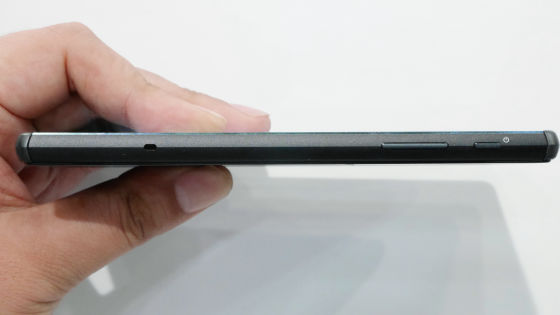 The back is made of glass material and has plenty of luxury. The rear camera employs a backside illuminated CMOS sensor with 13.1 megapixels, which supports optical camera shake correction and high speed focus.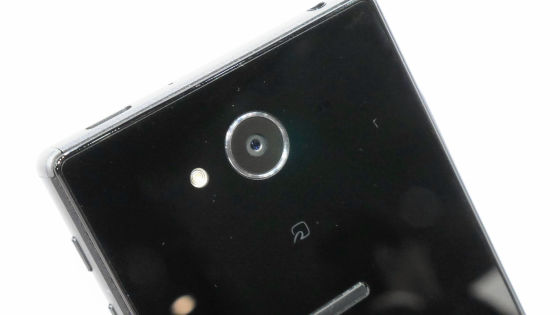 There is a fingerprint authentication sensor in the middle of the back.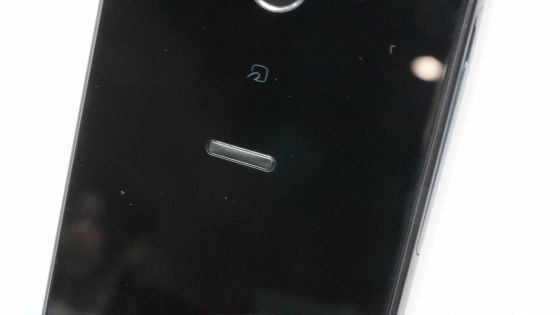 It is the AQUOS logo that has Dodongsu under fingerprint authentication.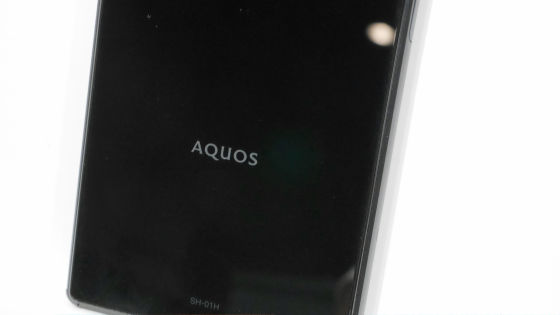 The reservation reception of AQUOS ZETA SH - 01H has already begun, and the release is around the beginning of November 2015.