Implement high voice quality call with VoLTE & Impact smartphone capable of charging 50% in 30 minutes "URBANO" haste photo review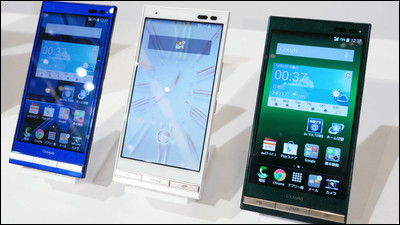 "Au VoLTE" corresponding to the frequency band which could not be covered by the conventional smartphone call, and Kyocera's unique function "smart sonic receiver" enables high-quality calling, glass that turns hard to crackDragontrail XIt is equipped with about 50% quick charge in 30 minutes "URBANO V 01"is.Au presentation 2014 WinterIt was announced and it was able to actually touch, so I reviewed the haste.

URBANO (Albano) V 01 | Smartphone | au
http://www.au.kddi.com/mobile/product/smartphone/v01/

This is Kyocera's URBANO booth.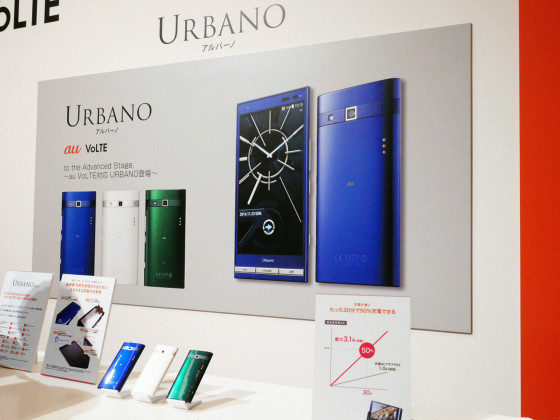 URBANO develops three colors, Royal Blue, Platinum White, and Forest Green.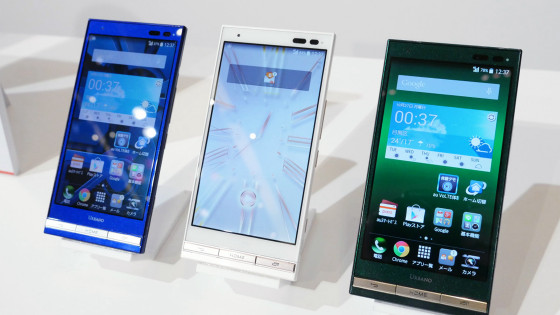 The back is like this.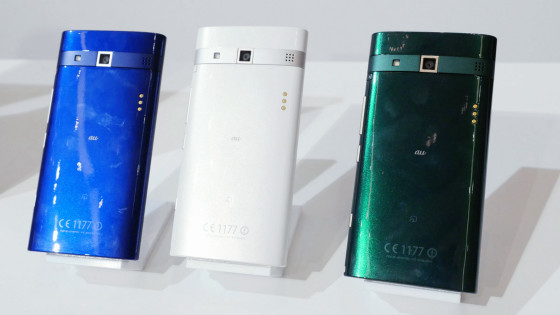 I actually took it in hand. The size is 70 mm × 141 mm × 9 mm, 155 g, the button is metal specification. The OS is equipped with Android 4.4, the display is 5 inches, 441 dpi of 1080 × 1920.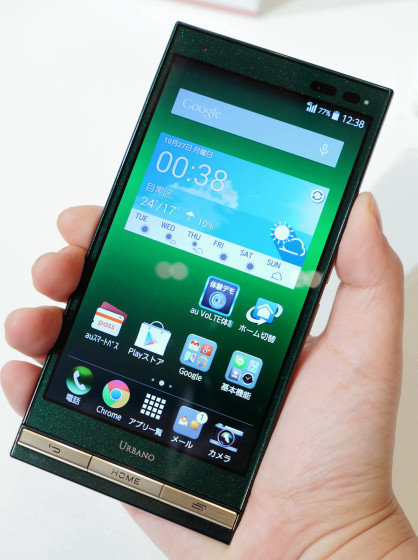 Earphone jack on the top.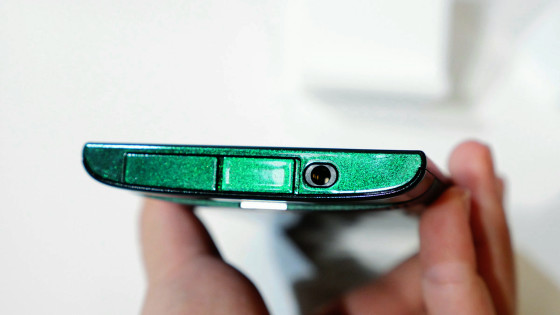 SIM card slot, microSD / microSDHC / microSDXC card slot, Micro-USB port appear when you remove the cover.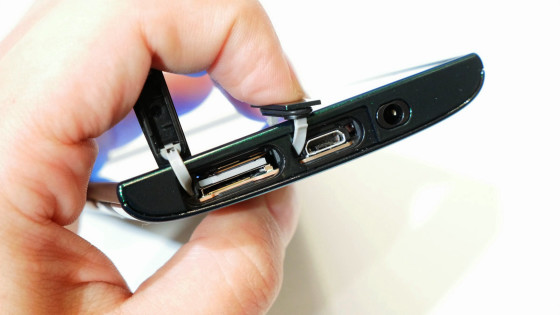 A strap hole on the bottom.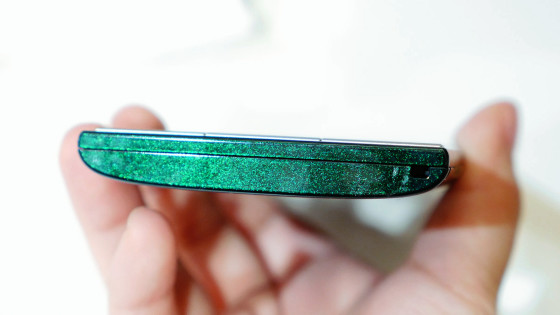 There is nothing particularly on the left side.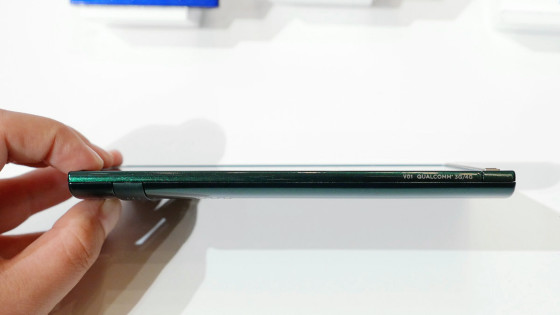 On the right side is a camera button, power button, volume button, cover for one-segment antenna.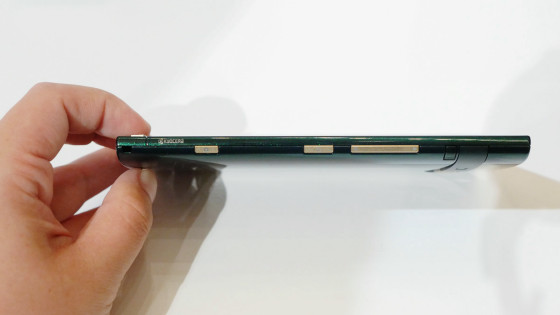 When opening the cover, it is possible to pull out the antenna with Moho like this.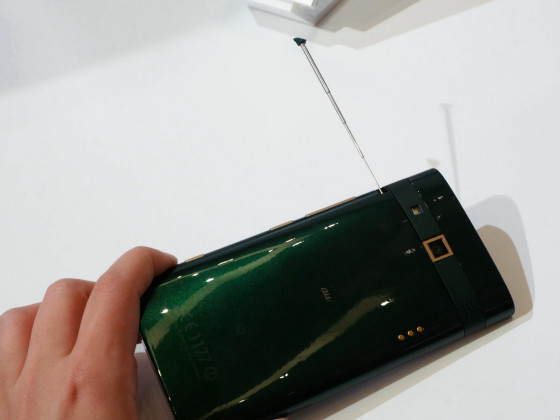 The NFC is carried and the logo of au is in the middle of the back.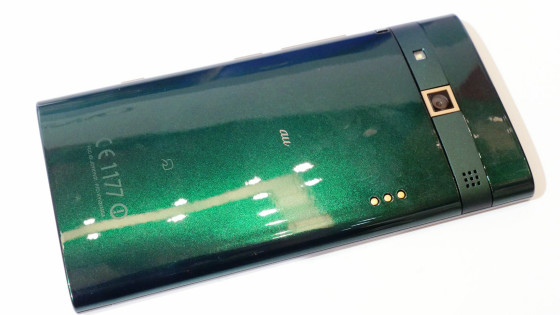 The rear camera is about 13 million pixels CMOS, and next to the camera is a speaker.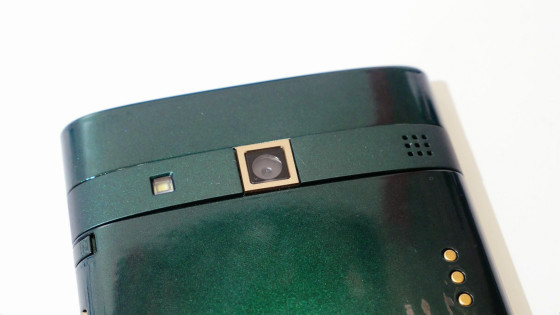 There is a contact terminal for desktop holder slightly below the speaker.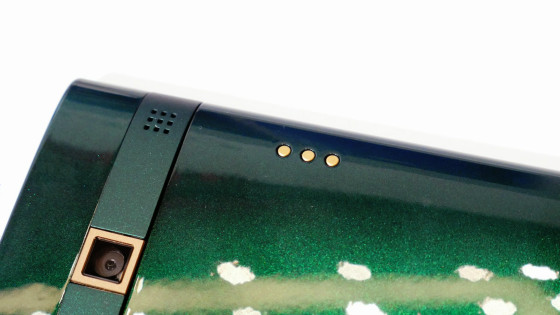 The front of the main body looks like this. Dragontrail X of high strength is used for the display, and it is hard to be damaged and it is hard to break even if it drops.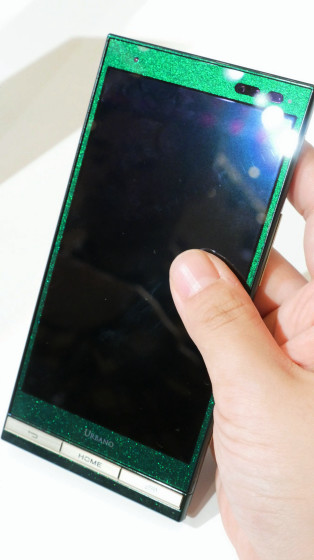 In addition, we are protecting the glass surface by raising the height of the display surroundings.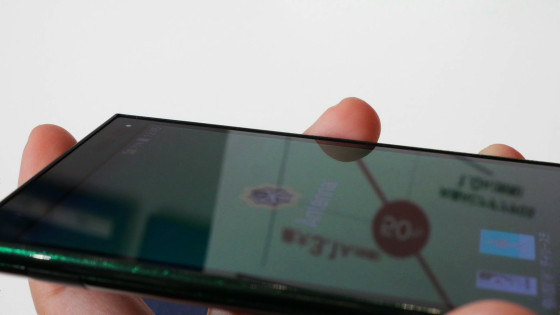 The in camera is about 97,000 pixels CMOS. In the case of a normal smartphone there is an earpiece, but URBANO V 01 vibrates the display unit and conveys the soundKyocera original function "Smart Sonic receiver"There is no earpiece as you are using.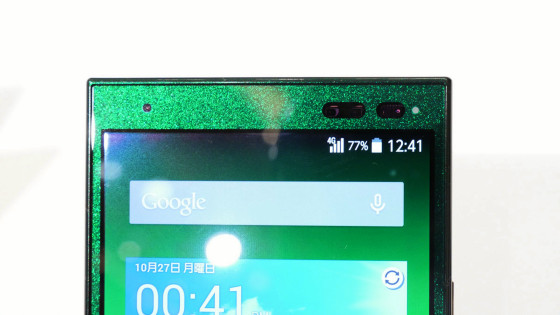 URBANO V01 is a fast-charge compatible desktop holder that allows super fast charge, making it possible to charge 50% even in just 30 minutes.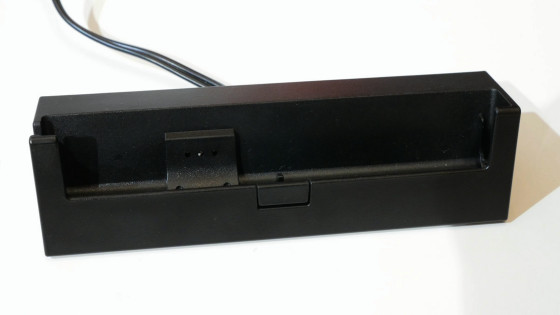 It is like this while charging.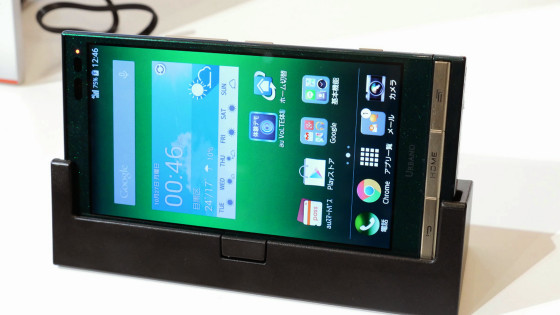 Compatible with au VoLTE, you can receive calls with incoming screen as it is during operation. In addition to allowing up to 30 simultaneous calls, clear voice is realized corresponding to frequency bands that could not be covered by traditional smartphone calls. By combining VoLTE with a Smart Sonic receiver, you can hear the other party's voice more clearly even in noisy places.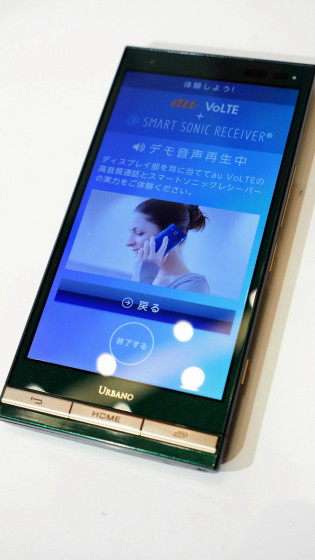 In addition, the release is scheduled for early December 2014.