Adopting the charm of Xperia in hand Handling docomo's "Xperia Z5 Compact SO-02H" haste photo book review packed in a compact size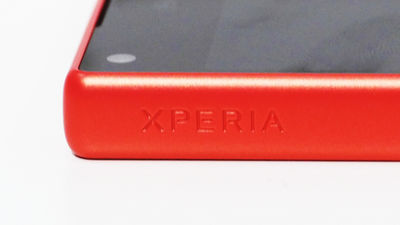 DoCoMo has added the latest 3 models of Sony Mobile's Xperia series to the lineup of the 2015 Winter Spring model. The top modelXperia PremiumAnd standard model ofXperia Z5The compact palm size of the charm of "Xperia Z5 Compact", Which has about 23 million pixel camera, fingerprint certificate, large capacity battery, etc. are installed, so we have been touched at the meeting room actually.

Xperia (TM) Z5 Compact SO-02H | Products | NTT DoCoMo
https://www.nttdocomo.co.jp/product/smart_phone/so02h/index.html

Arrived at the Xperia booth.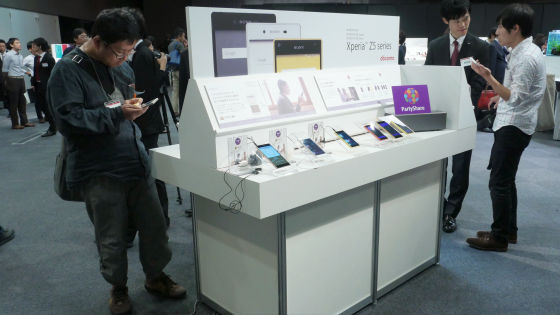 This is Xperia Z5 Compact.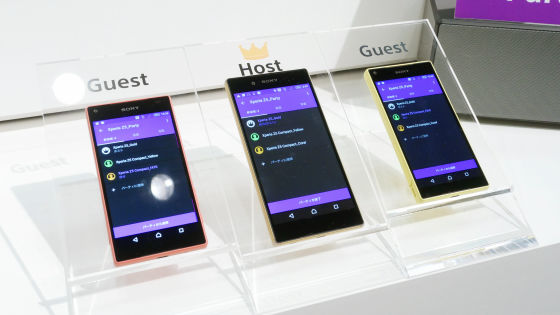 Xperia Z5 Compact develops four colors of white, graphite black, yellow and coral.



OS adopts Android 5.1, SoC is 64-bit octacore Snapdragon 810 like Z5. The memory is 32 GB of ROM and 2 GB of RAM, and as for RAM only, it is 1 GB less than 3 GB of Xperia Z 5. Waterproof / dustproof function of IPX 5/8 and IP 6X · Osaifuketa · One Seg · Emergency power saving · Simple menu · VoLTE · Biometric authentication · High res responds, the battery is 2700 mAh.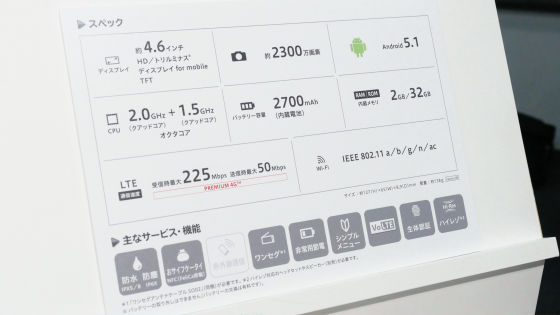 The attractiveness of the Xperia Z5 Compact is a sense of size that fits tightly into the hand, no matter what. The size is 127 × 65 in width × 8.9 mm in thickness and 138 g in weight, it fits comfortably in the palm of your hand, making it perfect for those who can not become a large smartphone. The display adopts 4.6 inch (1280 × 720) IPS liquid crystal, and carries about 5.1 million pixel front camera.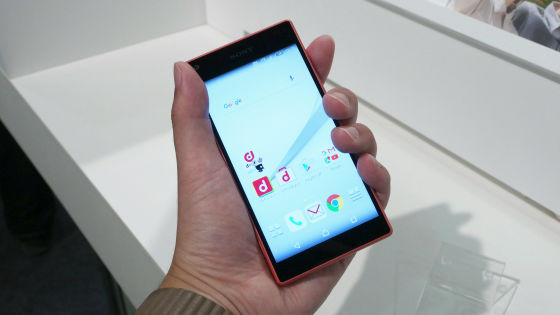 It is the earphone jack on the top.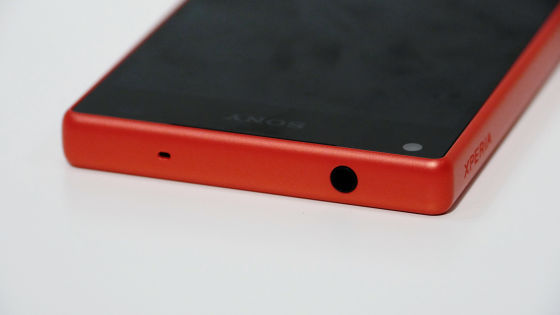 There is Micro - USB on the bottom only.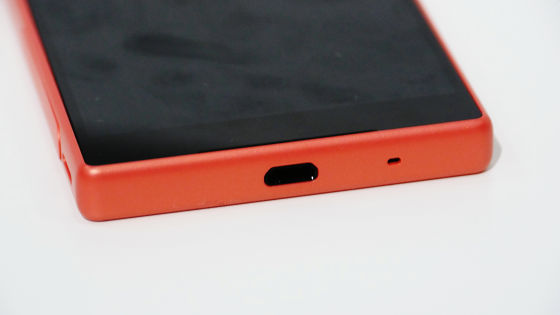 On the left side is a power button that also functions as a fingerprint authentication sensor, a volume control button, and a camera button. The power button was changed from a round shape, it is said that it became easier to push.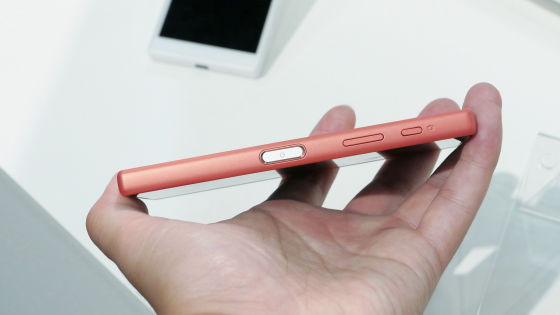 On the right side is a long SIM card, SD card and slot are carried.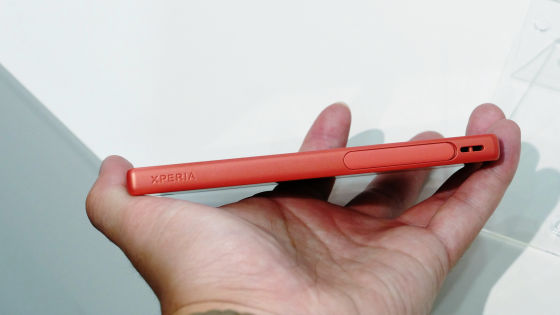 When opening the card slot with a crackle like this.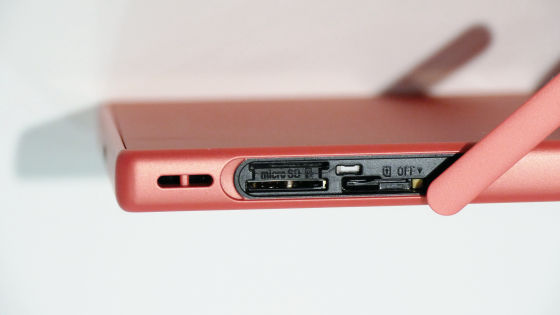 Also on the right side is the logo of Xperia, which could not be confirmed in the past model.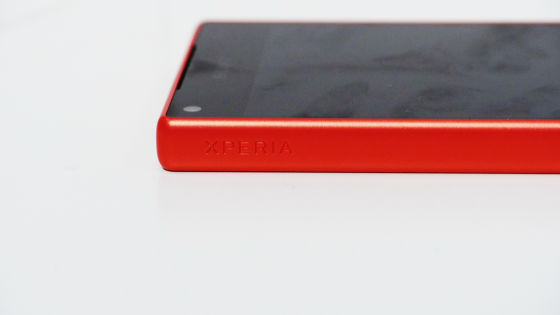 back.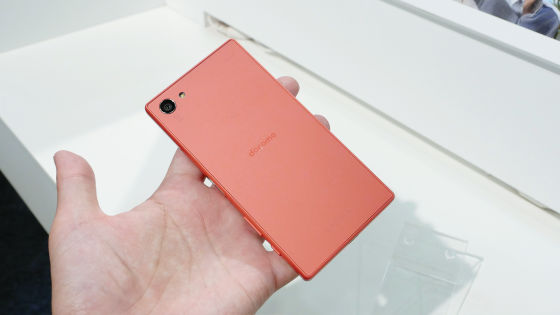 The rear camera adopts about 23 million pixels · 1 / 2.3 inch sensor Exmor RS, with the world's fastest auto focus function of 0.03 seconds.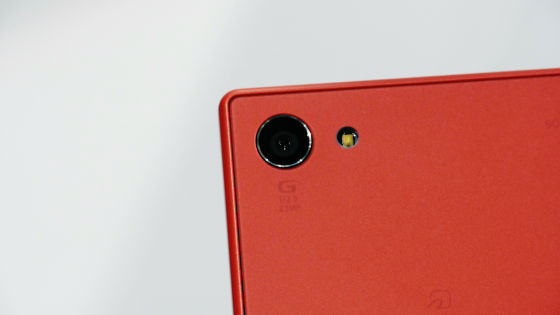 You can see how you saw the world's fastest autofocus function of 0.03 seconds from the following movie.

DOCOMO's "Xperia Z5 Compact SO-02H" tried using 0.03 seconds world's fastest autofocus function - YouTube


There is a docomo logo in the middle in the back.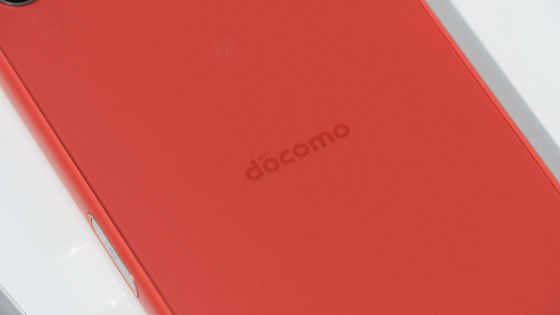 At the bottom of the back is the Xperia logo ......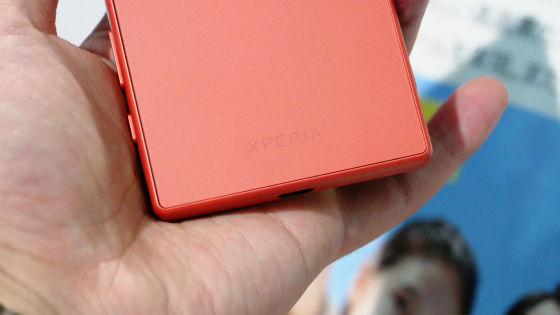 Application "PartyShare" which can create shared playlists and share photos without using the mobile network or the internet has been preinstalled. PartyShare is the best feature when gathering in large numbers, such as travel and parties.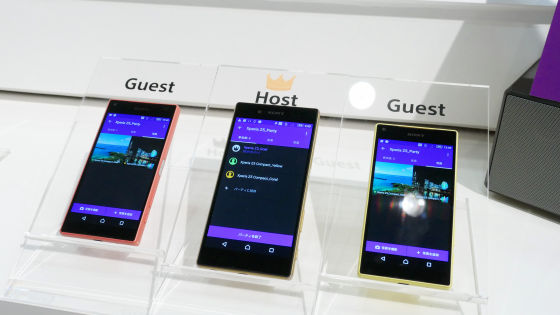 Compatible with high-resolution audio playback, if you install Sony earphone "MDR-NC 750", you can use high resolution recording and digital noise canceling function at the same time.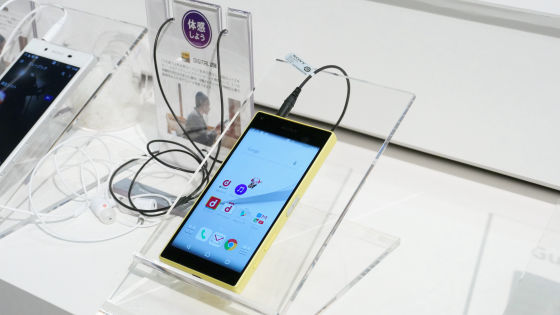 The Xperia Z5 Compact SO - 02H is scheduled to be released in mid - November 2015, and the reservation reception has already begun.