"AQUOS ZETA SH-04H" which became easier to use with metal frame adoption & original AI installation haste photo review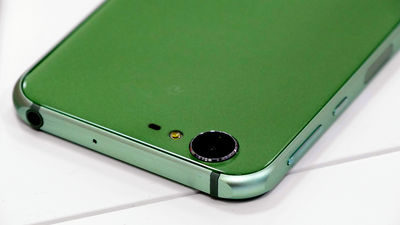 Null Sakhai Speed ​​IGZO with 120 Hz drive capable of drawing twice as many frames as before, High battery with F value of 1.9 with lens with F value of 1.9 & High performance AF realizing high speed AF in about 0.02 sec. Development Artificial Intelligence (AI)EmopaSuch as sharp smart phone unique features "AQUOS ZETA SH-04H"ButNTT DoCoMo 2016 Summer New Service · New Product PresentationIt was announced in. Adopted metal parts on the side frame, I have touched the real thing by being finished in a design with a higher quality than before.

AQUOS ZETA SH-04H | Products | NTT DoCoMo
https://www.nttdocomo.co.jp/product/smart_phone/sh04h/index.html

This is "AQUOS ZETA SH - 04H". The size of the display is about 5.3 inches and the resolution is 1920 × 1080.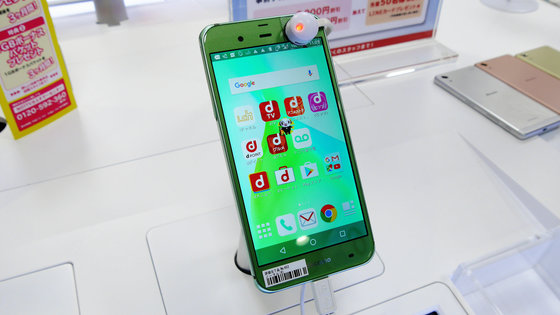 The high speed IGZO adopted for the display of AQUOS ZETA SH - 04H is the same 120 Hz drive as that mounted in AQUOS ZETA SH 01H. The usual display is 60 Hz driving, and how much it will become nullsack drawing when it comes to 120 Hz drive can be understood by looking at the following movie.

"AQUOS ZETA SH 01H" Movie that understands the amazingness of high speed IGZO loaded - YouTube


Three types of terminal colors Black, Green, and White.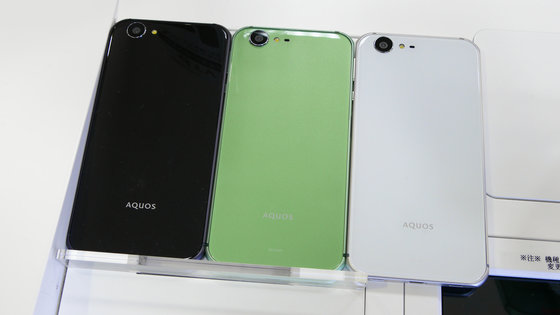 With the touch like this, the impression that luxury feeling got up with the glass material on the back and metal frame on the side.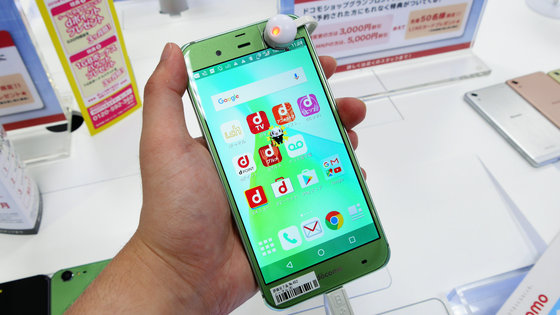 The edge of the cover glass has been rounded, so it is finished in a shape that fits well into the hand.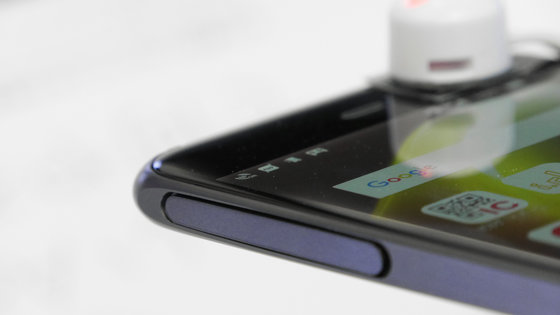 The in-camera at the top of the display is about 5 million pixels.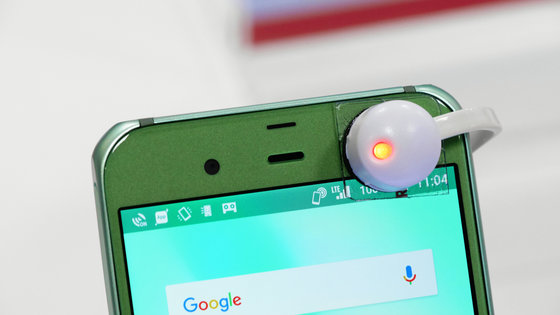 At the bottom of the display is the "docomo" logo.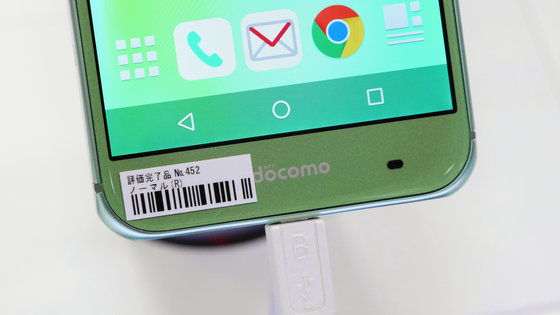 On the back is such a feeling, glass is arranged on one side.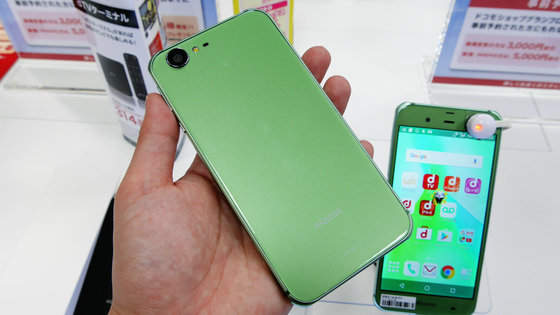 The main camera is large as a smartphone's one, and it has a lens with an F value of 1.9 · Since it is equipped with an optical camera shake correction function, it is possible to take clear photos even in a dim room. The number of effective pixels of the main camera is 22.6 million pixels, and high-speed driving that does not miss important scenes is realized, about 0.02 seconds to fast focus at about 0.4 second and autofocus until focus is achieved. Also, it is possible to shoot 4K movies.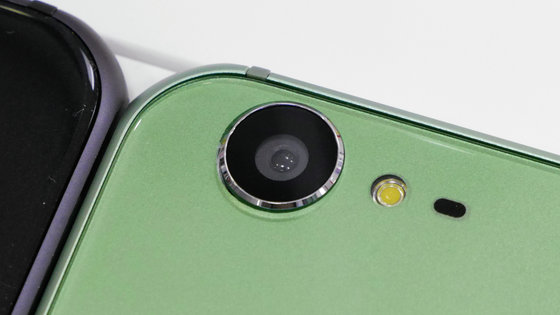 Earphone jack on the top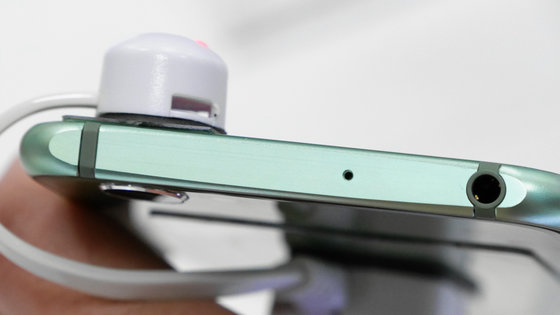 Resin material is used around the earphone jack.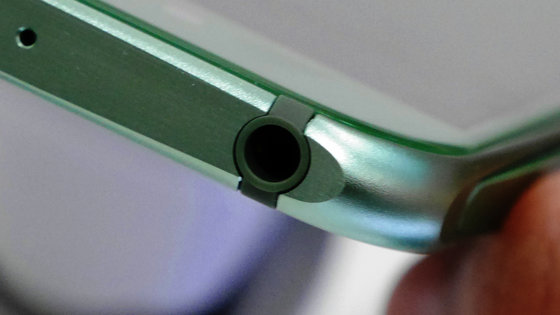 The groove on the bottom is the speaker on the left and the accessory hole on the right. Of course there is Micro - USB port for charging the main unit in the middle.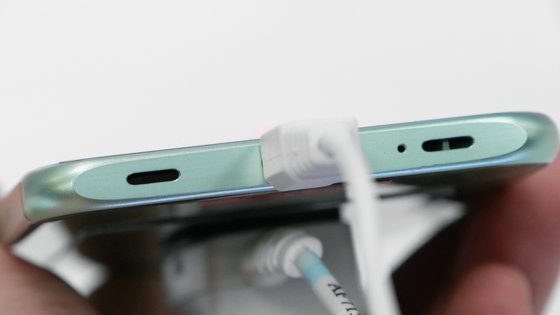 On the left side ......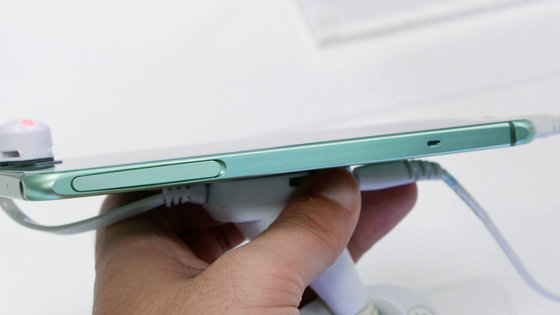 There are SIM card slots and microSD card slots.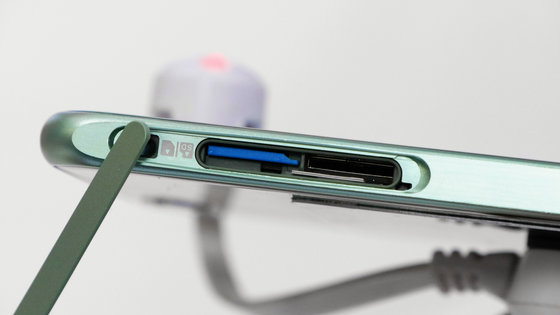 On the right side is a fingerprint authentication sensor, power button, volume control button from the left.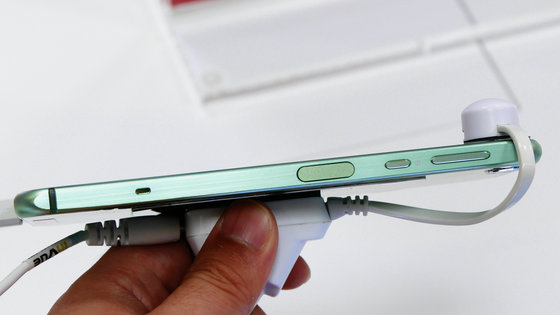 This is a fingerprint authentication sensor that looks like a power button.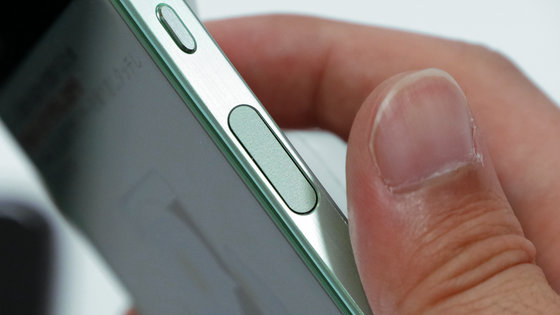 Transparent parts are arranged on the metal frame on the left and right side, and we inform you of various information with colorful light.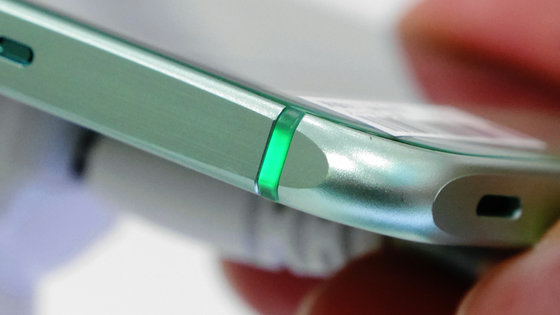 In addition, AQUOS ZETA SH - 04H has Sharp 's own AIEmopaVersion 4.0 is installed. It seems that it started to talk about usefulness for maintaining health and dieting from the user's daily number of steps, weight and sleeping. Also, I remember where I went with the user and said that they will talk about the user's activity range widening.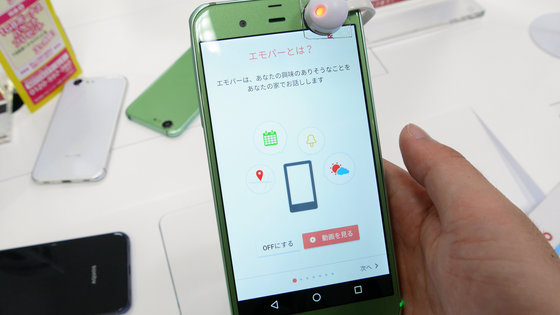 Emopa is a talking AI, you can choose the voice from female voice, male voice, and others.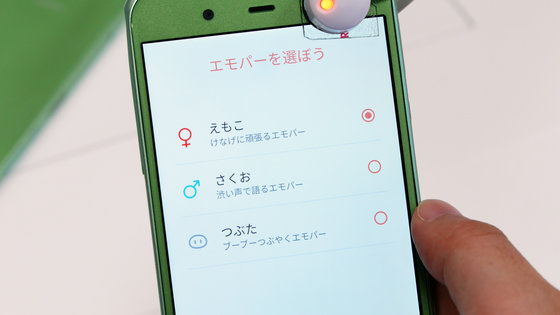 The detailed specifications of AQUOS ZETA SH - 04H are as follows.

display:About 5.3 inch full HD / IGZO TFT
OS:Android 6.0
RAM (memory):3 GB
ROM (storage):32 GB
Wifi:IEEE 802.11 a / b / g / n / ac
Main camera:Approximately 22.6 million pixels
In camera:Approximately 5 million pixels
Battery capacity:3000 mAh
LTE communication speed:Up to 337.5 Mbps at reception and up to 50 Mbps at transmission
size:Vertical 149 × width 73 × thinness 7.6 mm (thickest part about 8.2 mm)
mass:Approximately 155 g
Main services · functions:Osaifu-Keitai, NFC (with FeliCa), One Seg / Full Seg, Bluetooth 4.2, Simple Menu, VoLTE (HD +), Biometrics, High Resolution

AQUOS ZETA SH - 04H is scheduled to be released in early June 2016.