From terminal design to application icon Disney's covered smartphone "Disney Mobile on docomo DM-02H"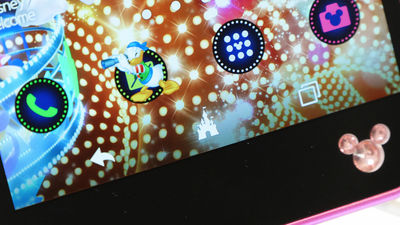 Disney Mobile terminal that one model appears every time at NTT docomo Softbank recital.NTT DoCoMo 2016 Summer New Service · New Product PresentationIn the summer of 2016 will appear "Disney Mobile on docomo DM-02H"Was announced. Since the terminal was finished as a cute terminal into which Disney characters entered every part, from appearance design to application icon, I checked the real thing.

Disney Mobile on docomo DM-02H | Products | NTT DoCoMo
https://www.nttdocomo.co.jp/product/smart_phone/dm02h/

This is "Disney Mobile on docomo DM - 02H". The screen size is about 5.2 inches and the resolution is 1920 × 1080.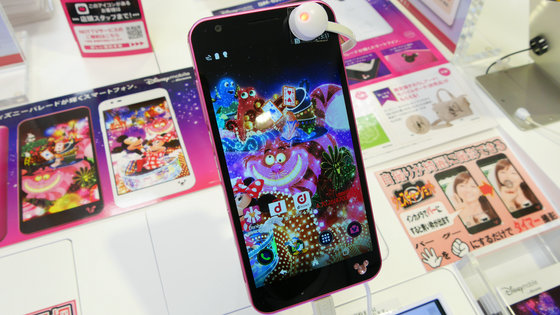 On the top of the display is an in-camera of about 8 million pixels.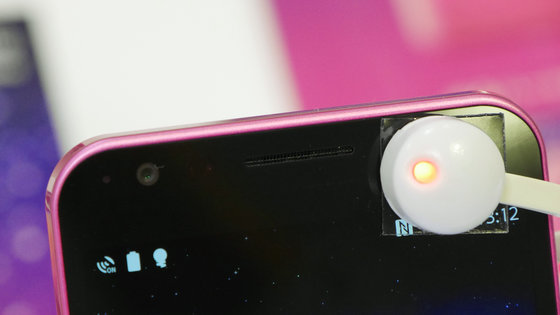 Lower part of display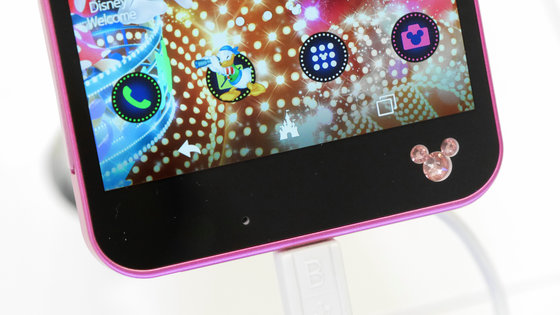 Here Mickey Mouse silhouette Swarovski crystal is embedded.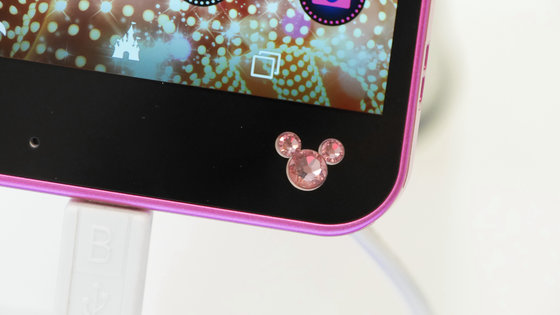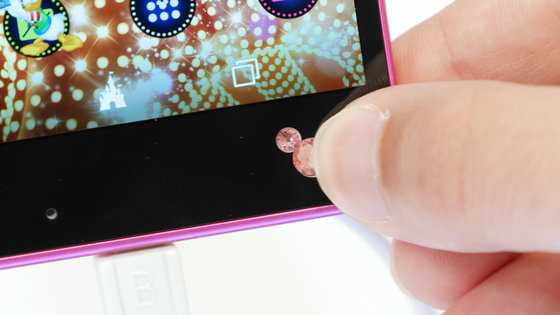 back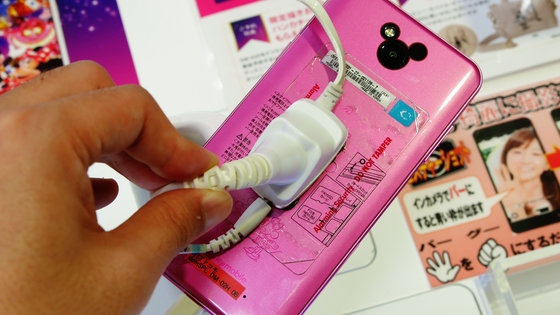 The rear camera is a silhouette of Mickey Mouse, and the effective pixel number is about 16.1 million pixels.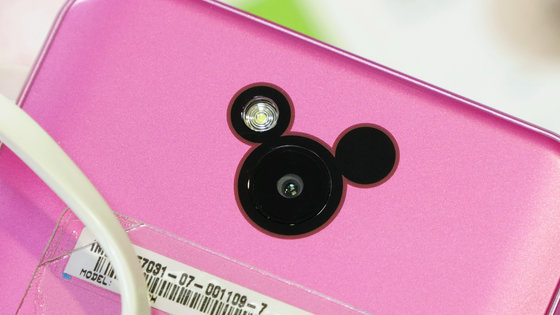 Other, on the back there is a heart-shaped illumination.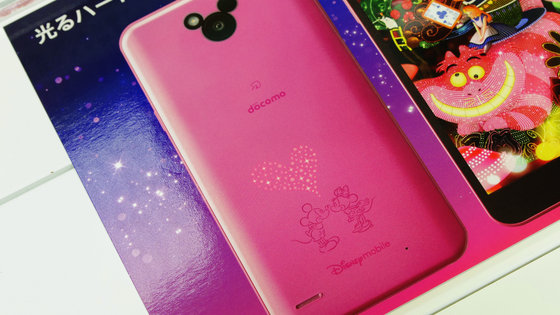 There is nothing on the top.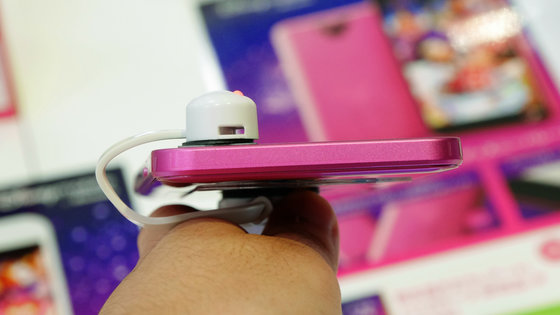 On the bottom is an earphone jack and Micro - USB port for charging.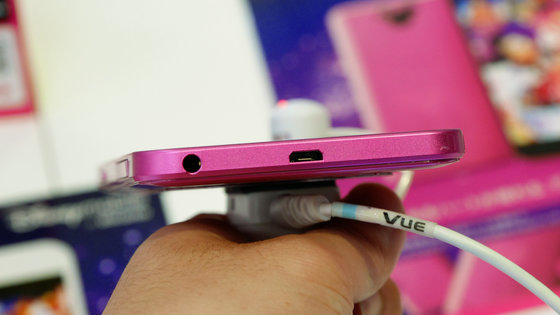 On the left side are volume control buttons ......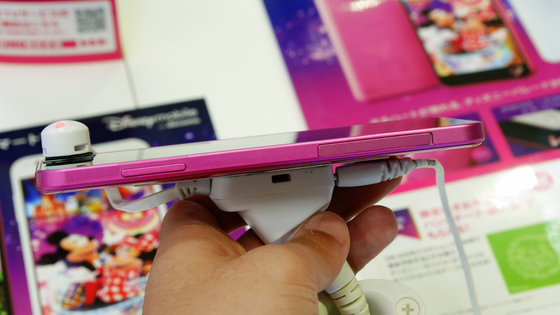 SIM card with cap & microSD card slot.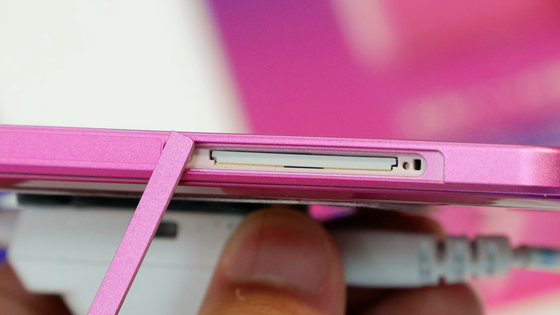 Power button on the right side.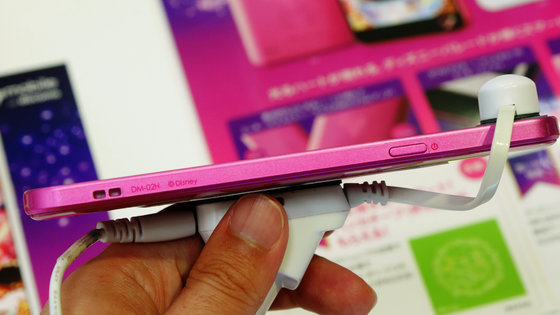 The home button looks well and is a silhouette of the castle.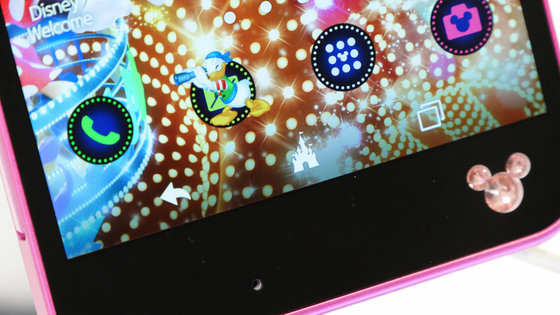 In addition, icons for parts of pre-installed applications such as messages, cameras, settings, calculators, etc. are also changing to disney use.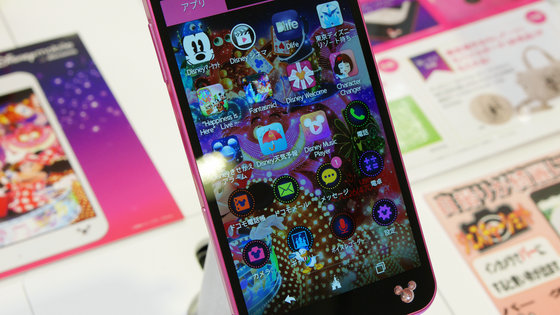 In addition, Mickey Mouse is walking Tech Tec on the home screen.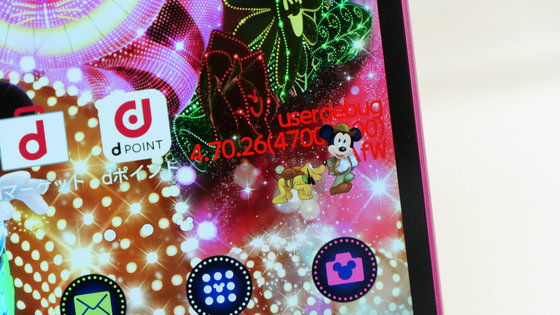 Actually Mickey walks the home screen can be seen in the following movie.

Mickey walking "Disney Mobile on docomo DM-02H" home screen - YouTube


Not only Disney characters appearing on the screen are Mickey, but also Chip and Dale, Donald Duck, Daisy Duck and so on.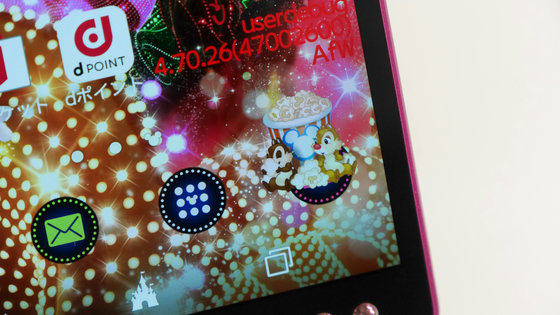 Tap on them to see "Talking and concier"Will start up. In other words, the Disney Mobile on docomo DM - 02H speaks and the concier character turns into a Disney character.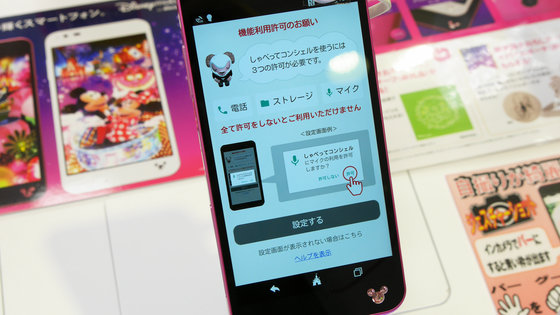 Looking at the terminal information, I found the word "LG Electronics".specWhen I looked at it, I could confirm that it is a terminal made by LG.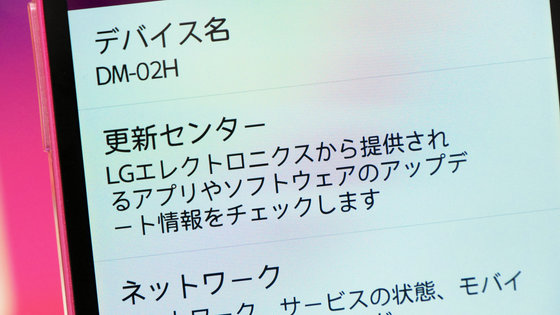 Detailed specifications are as follows.

display:About 5.2 inch full HD / TFT
OS:Android 6.0
RAM (memory):2 GB
ROM (storage):16 GB
Wifi:IEEE 802.11 a / b / g / n / ac
Main camera:Approximately 16.1 million pixels
In camera:Approximately 8 million pixels
Battery capacity:2900 mAh
LTE communication speed:Up to 150 Mbps at reception and up to 50 Mbps at transmission
size:Vertical 148 × width 73 × thinness 7.9 mm
mass:Approximately 130 g
Main services · functions:Waterproof / dustproof (IPX7 IP6X equivalent), Osaifu-Keitai, NFC (with FeliCa), 1seg, Bluetooth 4.2, simple menu, VoLTE

Please note that DM - 02H is scheduled to be released in early July 2016.