NTM DoCoMo's new winter spring new model etc. Others Summary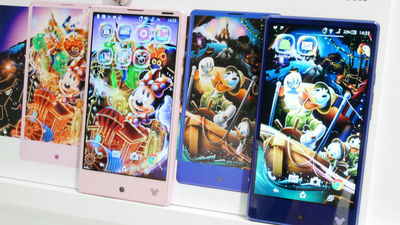 NTT DoCoMo will be present on September 30, 2015 (Wednesday)2015-2016 Winter Spring New Product / New Service PresentationAt the recital, Sony Mobile Communications' s "Xperia Z5 Premium"Xperia Z5"Xperia Z5 Compact"Google's latest smartphone"Nexus 5X"Or Samsung's"Galaxy Active neoMany appealing terminals such as "appeared. Besides this, I started smart phones that were immersed in the Disney world, and feature phones and mobile routers were also announced so I summarized it.

◆Disney Mobile on docomo DM-01H
Sharp's latest compact smartphone "AQUOS Compact SH-02H"Disney Mobile on docomo DM-01H" is the smartphone packing Disney's world as a base.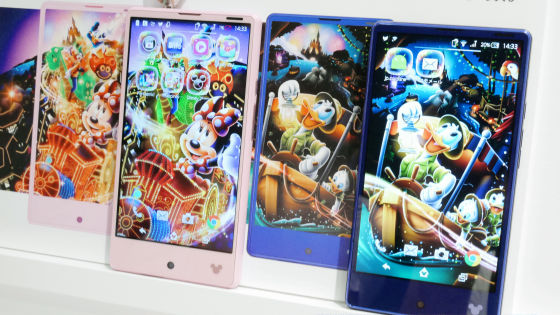 Live wallpaper is still alive with Disney Mobile this time. At the exhibition booth, only Mickey and Minnie live wallpapers could be seen, but it seems that live wallpapers of other Disney characters are also included in the real machine.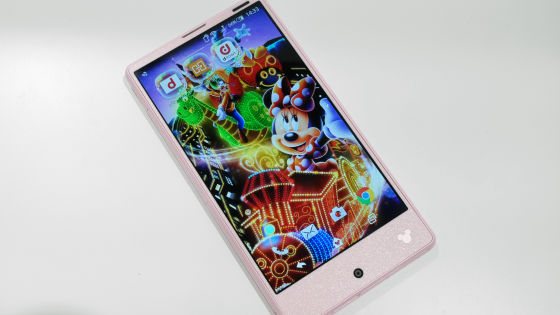 The size is 126 mm long × 66 mm wide × 8.9 mm thin, the display is 4.7 inches making it a fairly compact smartphone. It seems to be said that women can be said to be smartphones that are perfect for size.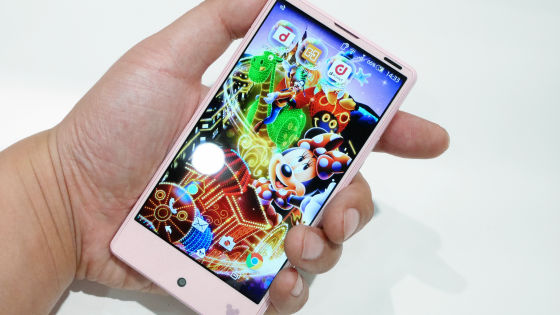 Earphone jack on the top.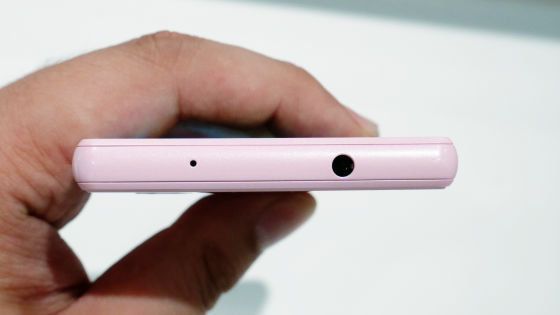 Pixie dust is decorated on the bottom, and speakers are also mounted.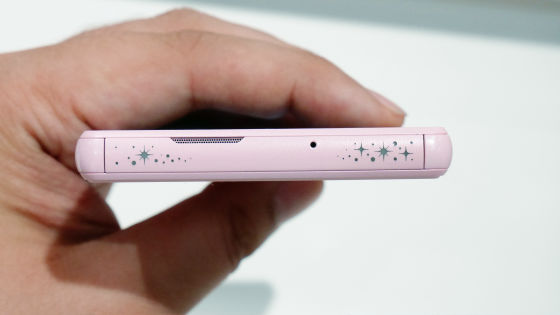 On the left side are SD card and SIM card slot.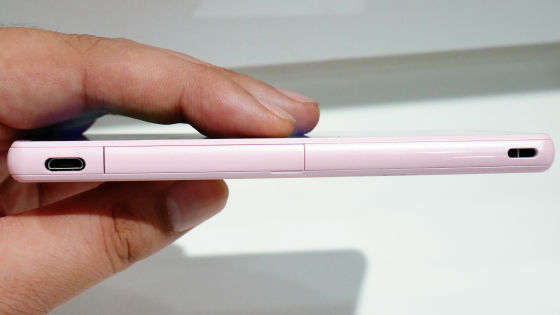 The volume control button and power button are mounted on the right side.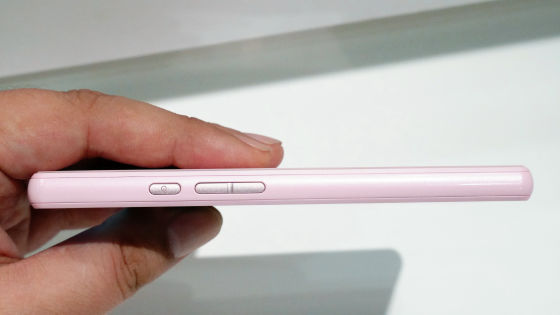 Front camera of about 5 million pixels at the bottom of the front display.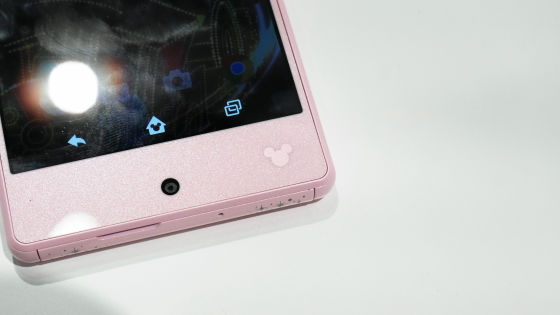 On the back is a camera of about 13 million pixels and a docomo logo are drawn.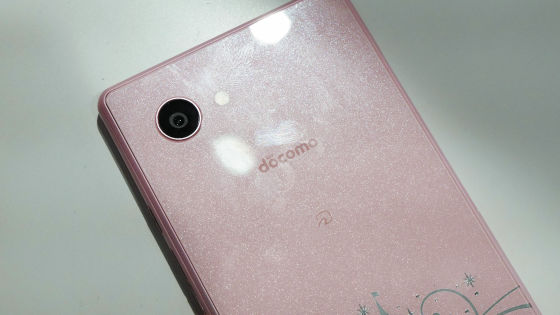 There was also a silhouette of Cinderella Castle.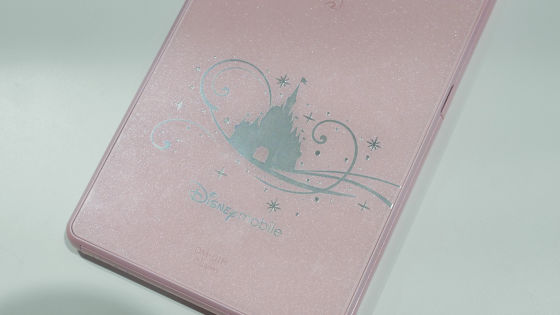 A secret ant on the Pixie dust on the bottom.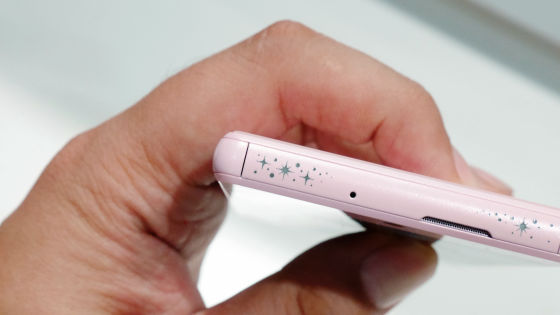 Pixie dust glows when receiving incoming calls and mails, but Mickey 's silhouette which did not exist at the time of extinction is emerging.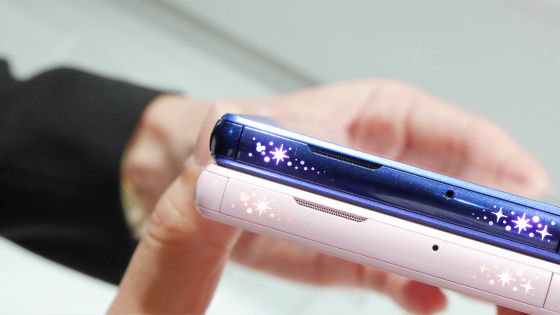 Disney Mobile on docomo DM - 01H is scheduled to be released late January 2016.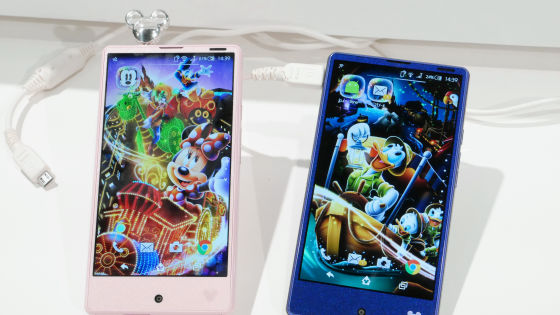 ◆P-01H | 2015-2016 Key Features of Winter Spring Model | NTT DoCoMo
Then I found "P - 01 H" of docomo Mobile. The color is developed in four colors of gold, dark metal, red, and white.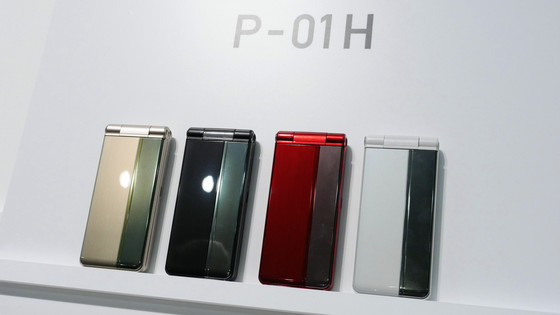 The specifications are about 3.4 inches in display, about 5.1 million pixels in main camera, 1000 mAh in battery, communication is FOMA high speed, maximum of 7.2 Mbps when receiving, maximum of 2.0 Mbps in transmission. In addition, it corresponds also to waterproof / dustproof, Osaifu-Keitai, infrared communication, One Seg. In addition, it is equipped with a pedometer and you can measure your own momentum.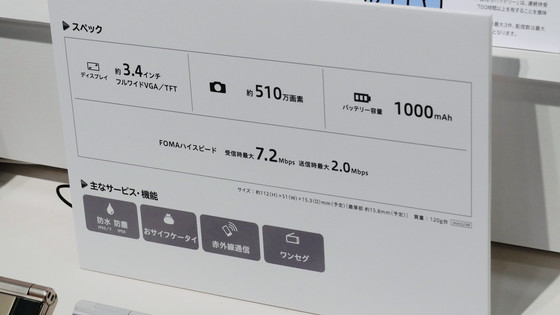 Having it in your hands like this. The size is 112 mm long × 51 mm wide × 15.3 thin (scheduled), weighs about 123 g.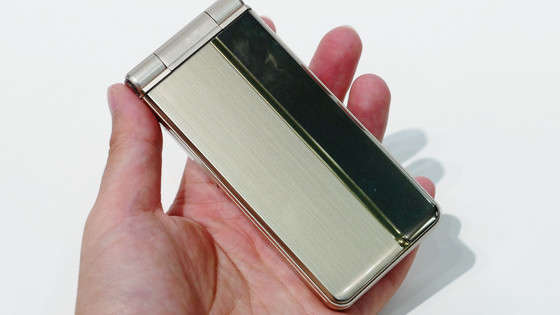 Subwindow which can check the time even when closed.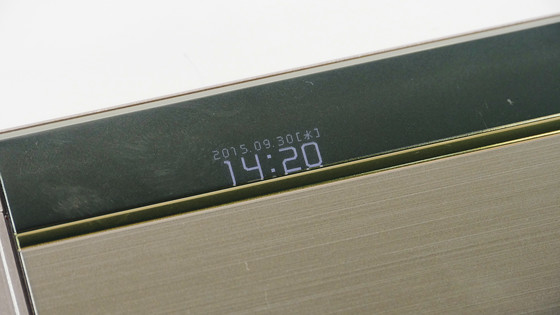 Top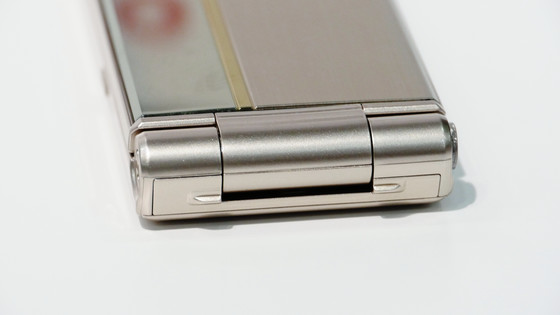 Bottom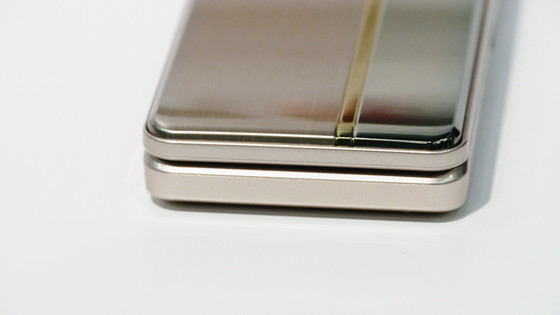 Left side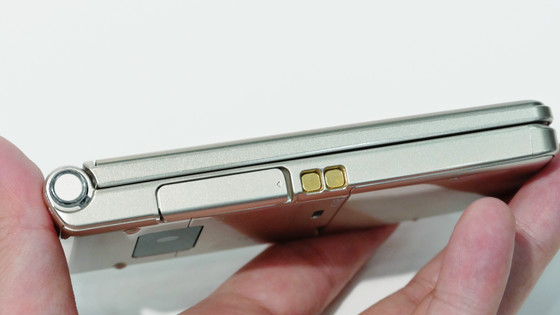 There is a charging terminal when opening with Pakari.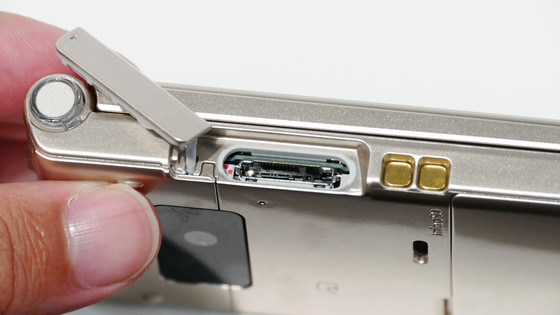 Memo / Manner button on the right side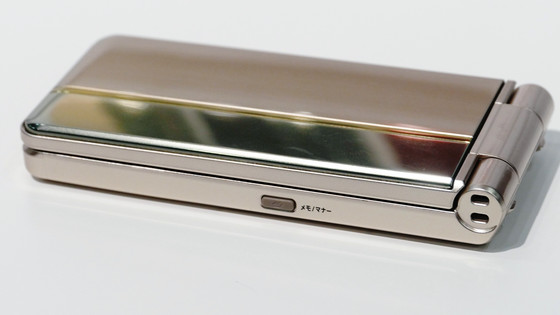 The back is like this.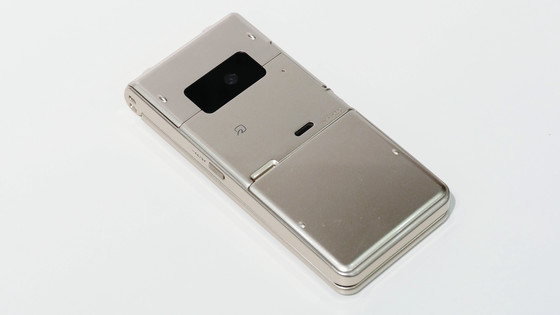 In addition, 'P - 01 H' is scheduled to be released late November 2015.

◆Wi-Fi STATION N-01H
Finally "Wi-Fi STATION N-01H". PREMIUM 4G 300 Mbps compliant Wi-Fi router, domestic first LTE antenna built-in cradle attached model.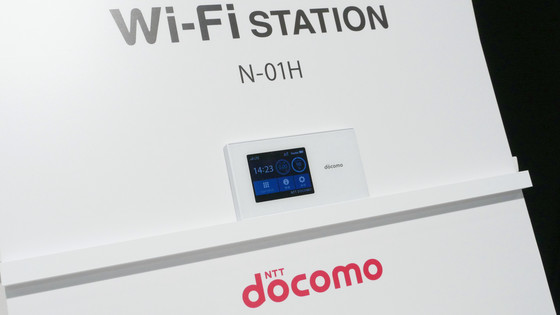 This is "Wi-Fi STATION N-01H". The color is white only, the body size is 63 mm in length × 115 mm in width × 11 mm in thinness, weight is 110 g units.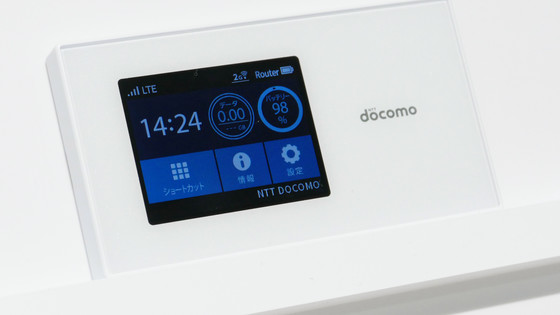 The main specifications are as follows. Communication is LTE-Advanced with maximum 300 Mbps at reception and maximum 50 Mbps at transmission. The number of simultaneous connections is 16, the battery capacity is 2500 mAh.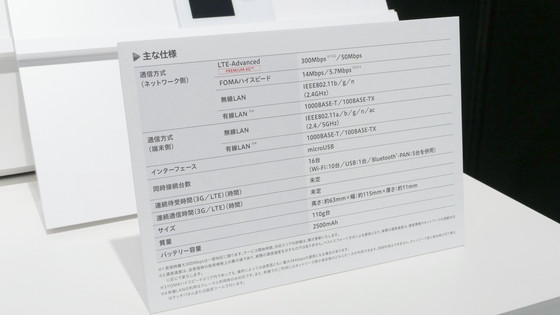 From carrier aggregation which bundles two bands in the past, by enlarging it to three bands, maximum 300 Mbps at reception is realized.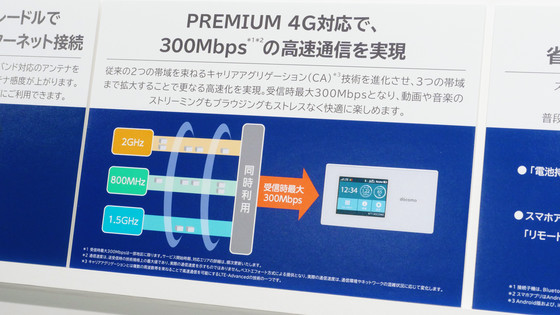 Having it in your hands is about this size, it is unexpectedly thin.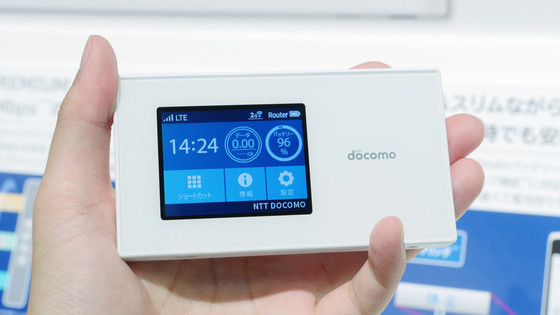 However, the battery has a large capacity of 2,500 mAh and also has a power saving function and can be used safely even on the go.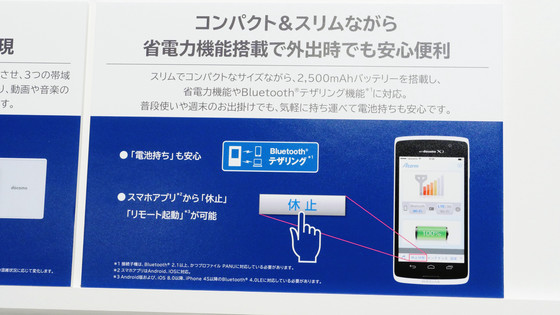 Power button on the top.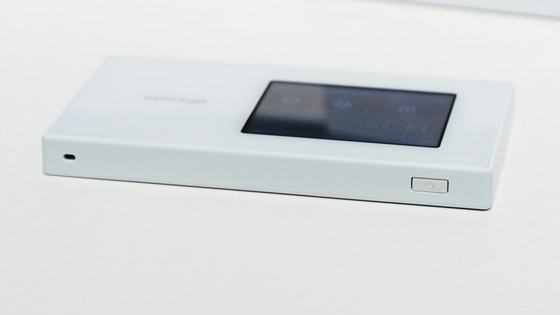 On the bottom is a terminal for connecting the micro-USB port for charging and the cradle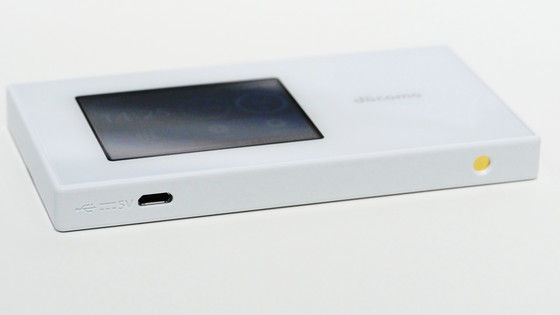 There is nothing on the left and right sides.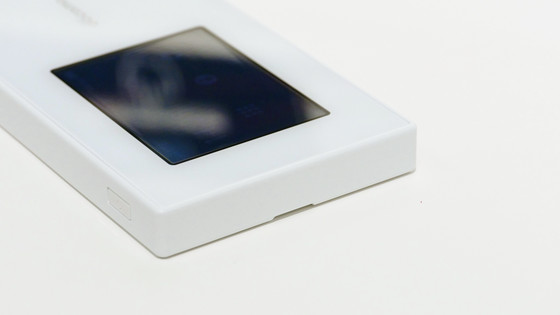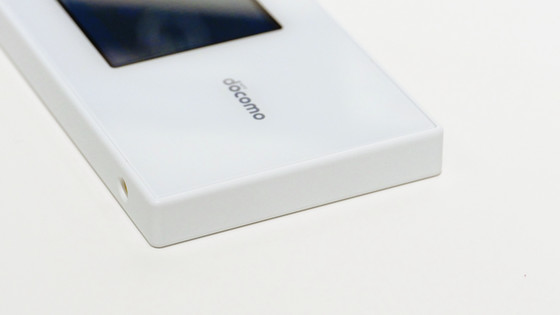 The exclusive cradle is kore.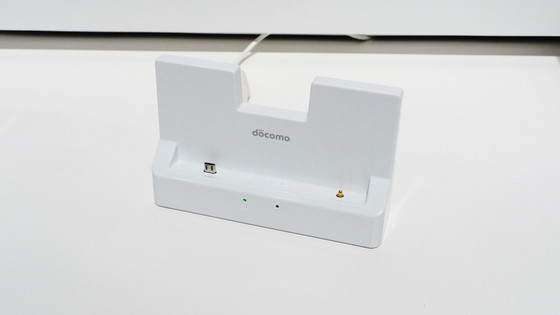 When docked it looks like this.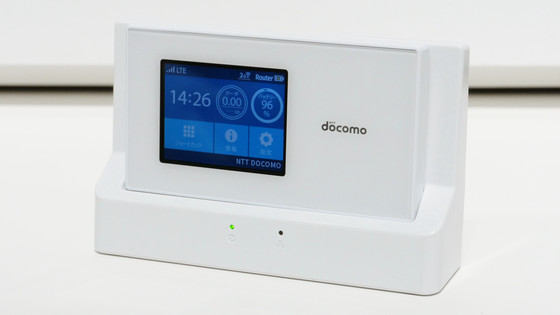 This cradle is Japan's first cradle with built-in LTE antenna. If you connect to the cradle so that you can comfortably connect to the Internet even in areas with weak radio waves, the antenna sensitivity of the router will rise with the built-in antenna and you will be able to connect to the Internet more comfortably.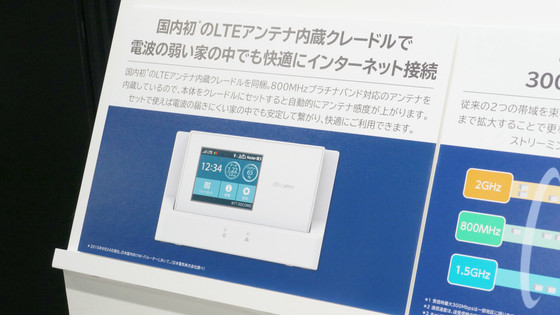 "Wi - Fi STATION N - 01H" is scheduled to be released in early March 2016.