Smart lightweight, compact, high-spec base with shiny bottom surface Smart phone "AQUOS Compact SH-02H" photo review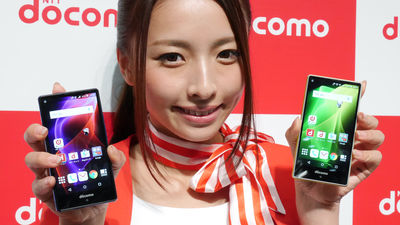 To DoCoMo's 2015 Winter Spring Model "AQUOS ZETA"Although it is a sharp that introduced a high-spec smartphone, smartphones that put the AQUOS ZETA function almost as-is into a compact size"AQUOS Compact SH-02HWe also announced it, and since it was exhibited at DoCoMo's presentation, I have touched the actual machine.

AQUOS Compact SH-02H | Products | NTT DoCoMo
https://www.nttdocomo.co.jp/product/smart_phone/sh02h/index.html

This is AQUOS Compact, there are two colors of blue variations: Blue × Black and Yellow × Silver.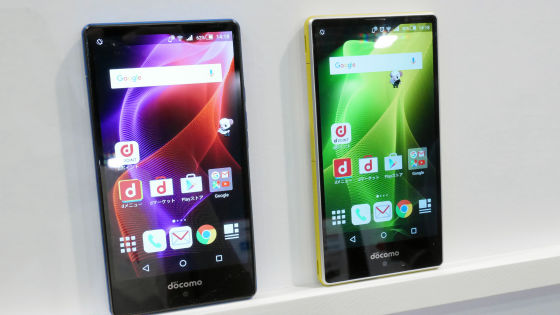 The size of AQUOS Compact is about 126 × 66 × 8.9 mm. Weight is undecided, but with smartphones feeling touching the actual machine it should be a fairly light class. The 4.7-inch display can be driven at 120 Hz, which is twice as much as the conventional, with "High Speed ​​IGZO" installed. MSC8992 of Hexacore is adopted as SoC, the memory is ROM of 16GB and RAM is 3GB. IPX 5/7 Waterproof · IP 6X Dust Protection · Osaifu-Keitai · One Seg · Emergency Power Saving Function · Simple Menu · VoLTE · High Res.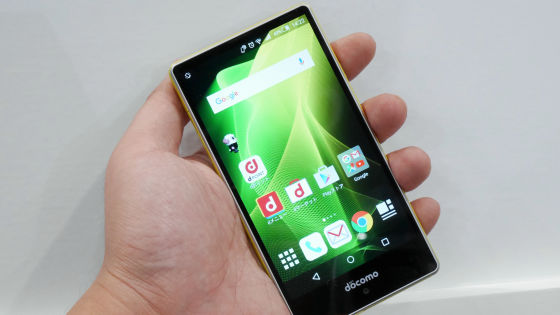 Front camera of about 5 million pixels is installed at the bottom of the display.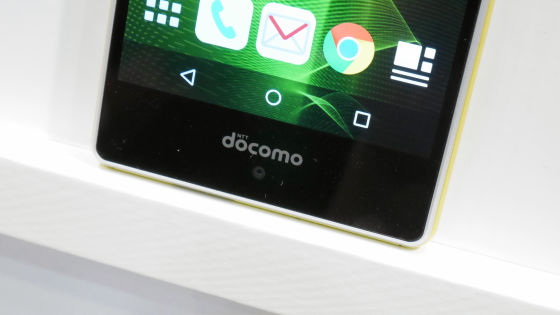 Only the earphone jack on the top.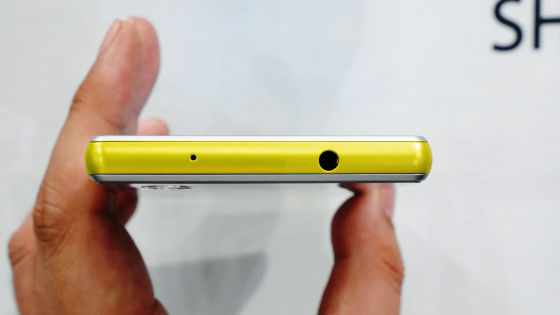 Horizontal gap on the bottom is the speaker part.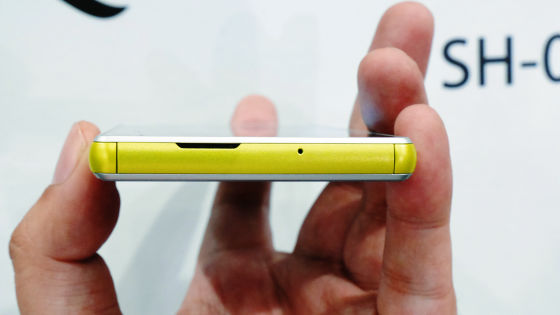 On the left side are SD card and SIM card slot.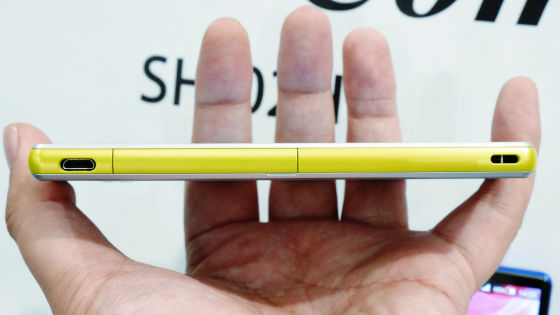 The volume control button and power button are mounted on the right side.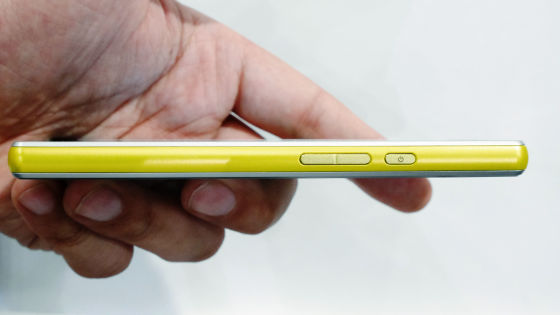 A rear camera of about 13 million pixels is mounted on the back. Movie shooting supports 210 fps shooting and 2100 fps super slow shooting.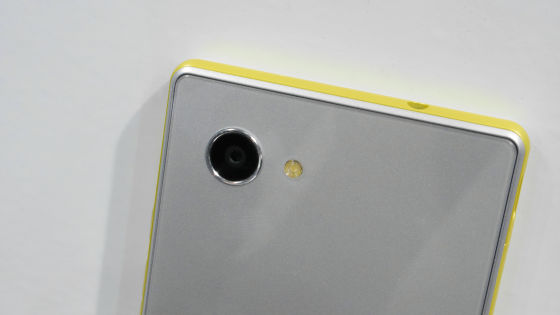 AQUOS logo in the middle of the back. AQUOS ZETA does not have a fingerprint authentication sensor.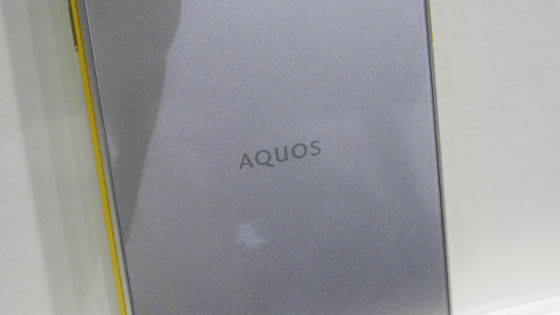 AQUOS Compact is bundled with a nuance sheet that can be pasted on the back and can customize the appearance design.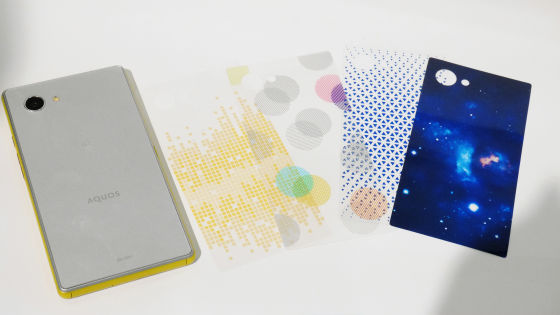 If you attach the nuance sheet to the back, you can create your own original smartphone.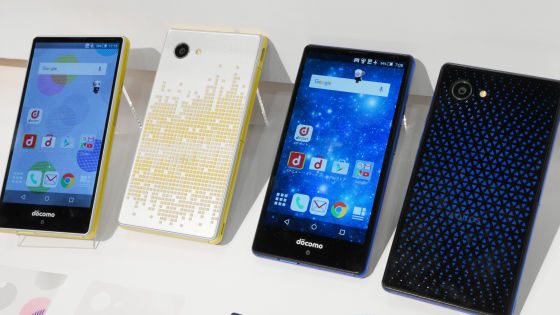 Moreover, you can set it to shine the LED at the time of incoming, notification, mail, application etc. by using the function called hikari emotion using the LED mounted on the bottom of the main unit. The LEDs which changed into various colors were very colorful.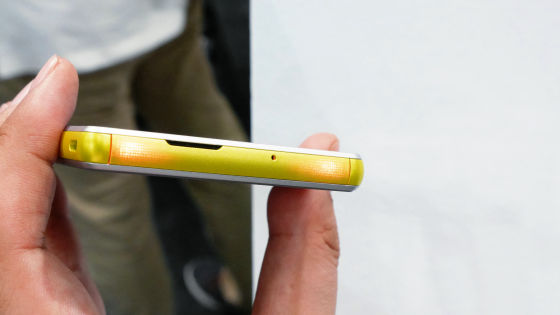 You can check the LED flashing using hikari emotion from the following movie.

I tried to shimmer the hikariemotion of the LED notification function of "AQUOS Compact SH-02H" - YouTube


The reservation reception has already been started for AQUOS Compact SH - 02H and it is scheduled to be released in early December 2015.