Entire waterproof dustproof compact size + smart fingerprint sensor + 0.5 second launch camera equipped smart "ARROWS ef" photo review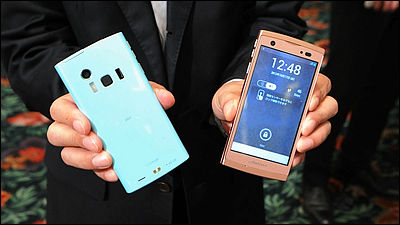 4.3-inch HD liquid crystal (1280 × 720), ROM is about 8 GB, RAM is about 1 GB, battery is about 1800 mAh, CPU is dual core 1.5 GHz (MSM 8690), OS is Android 4.0, "NX ! Eco "adopts Ultra Tough Guard plus which scratches and fingerprints are difficult to attach, maximum 8 tethering, Bluetooth · infrared · 1 seg · NFC · Osaifu-Keitai · waterproof and dust-resistant compatible smartphones are au 2012 new products"ARROWS ef"is.

ARROWS (arrows) ef (F) FJL 21
http://www.kddi.com/corporate/news_release/2012/1017f/besshi6.html

Arrive at booth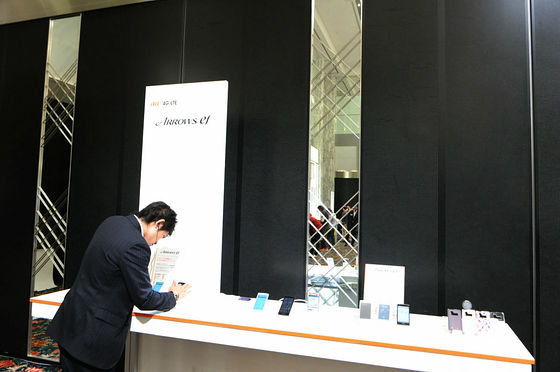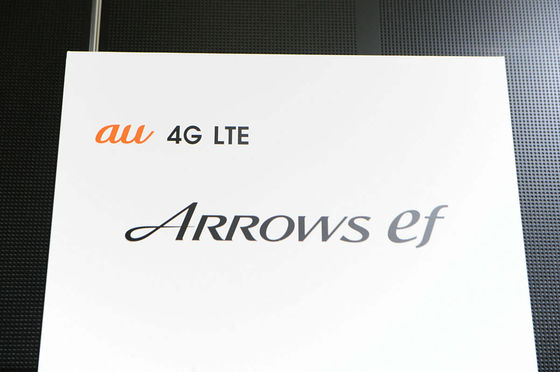 Spec table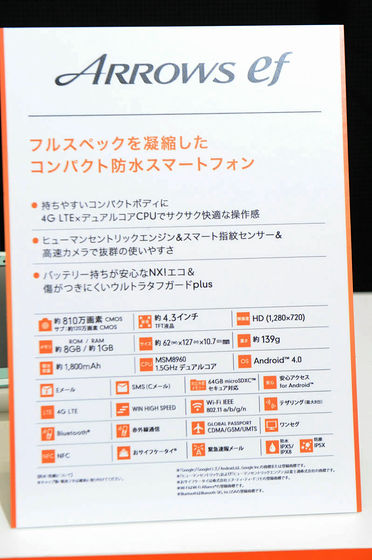 Color is three colors, soft blue · pink gold · solid black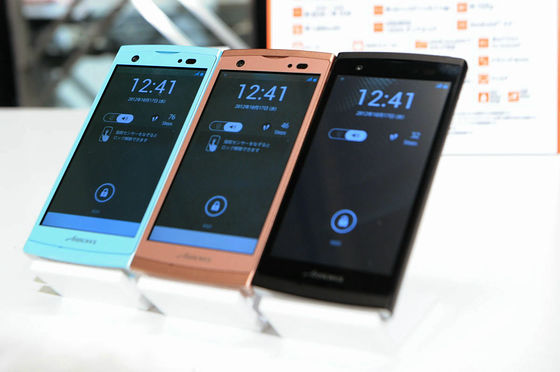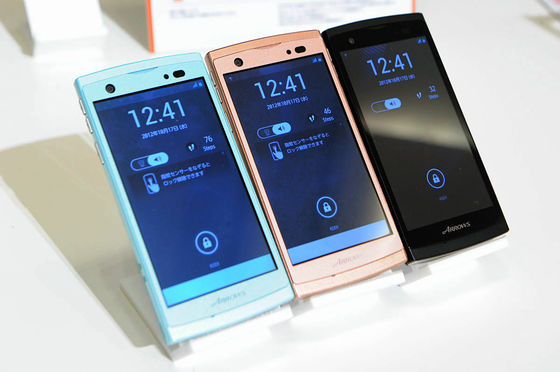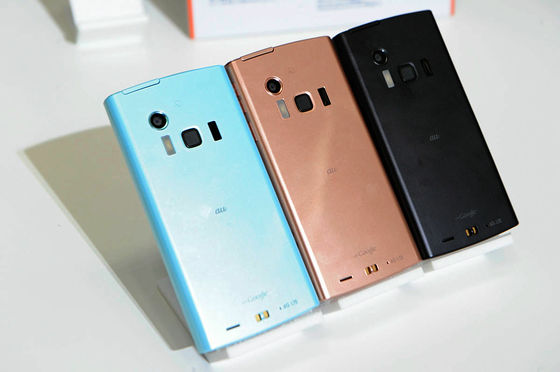 Just push on "fingerprint sensor" ON / OFF on the screen



This is a fingerprint sensor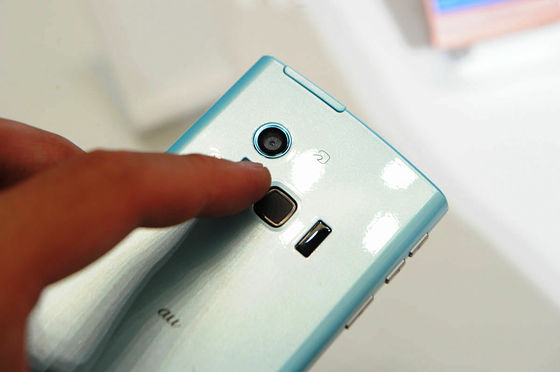 The size is width 62 × height 127 × thickness 10.7 mm, weight about 139 g.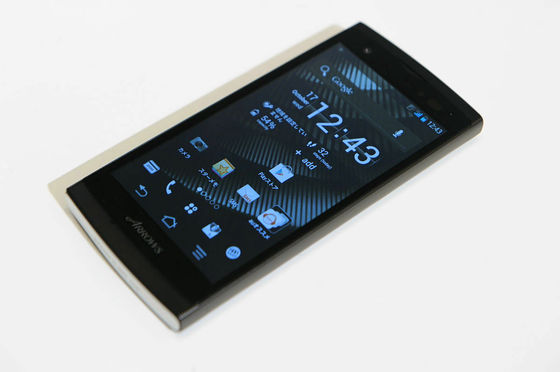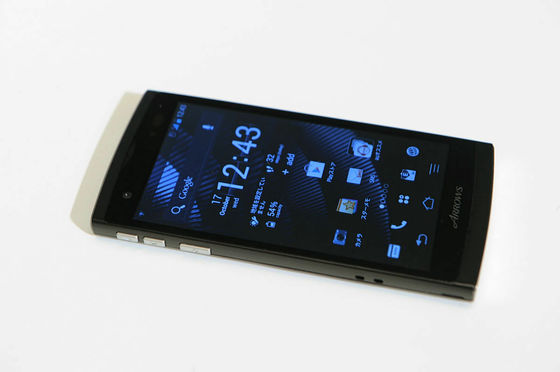 The main camera has about 8.1 million pixels, the sub camera has about 1.2 million pixels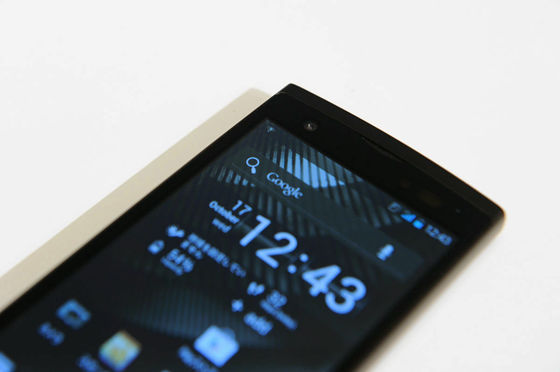 Having it in your hand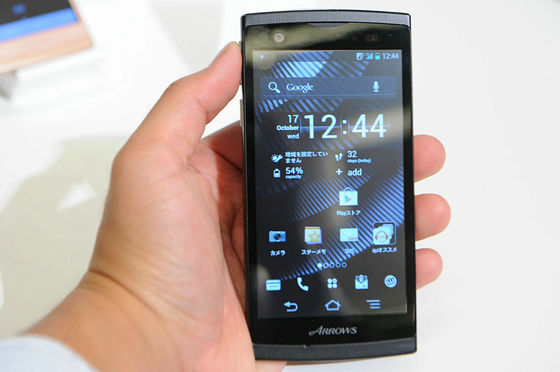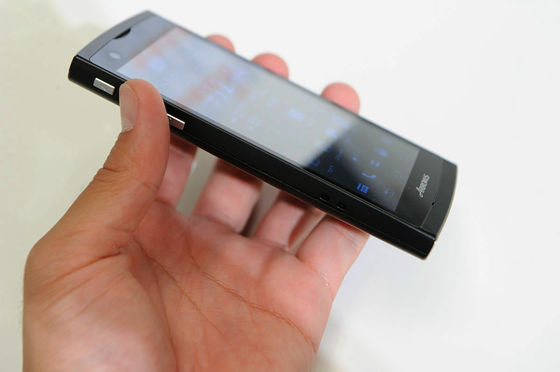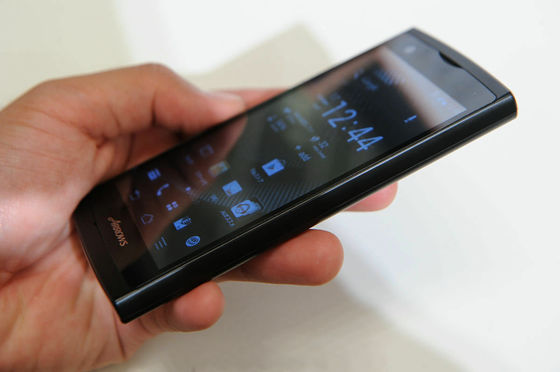 Aspect etc.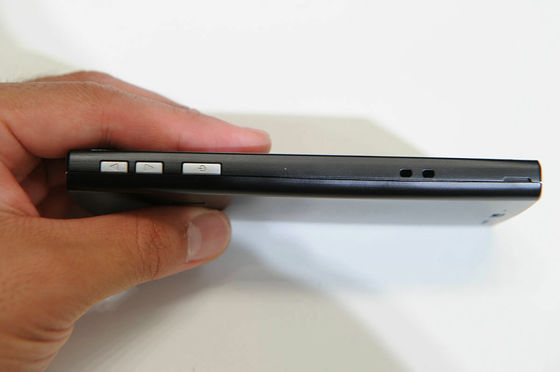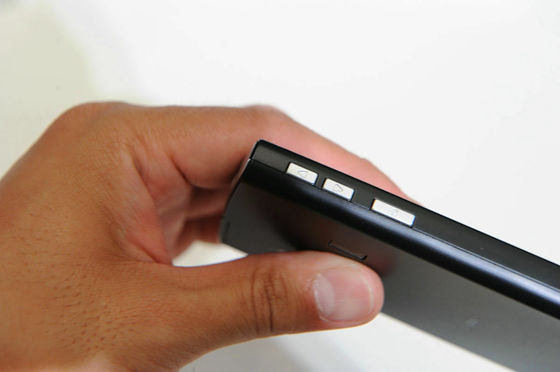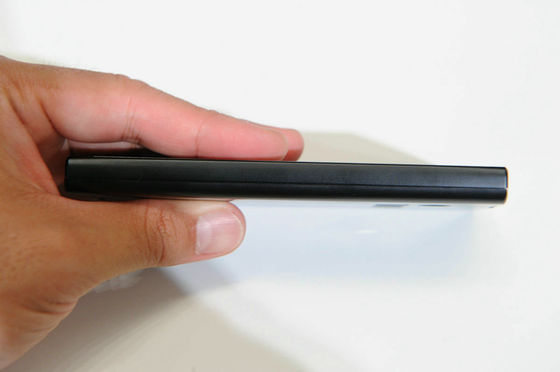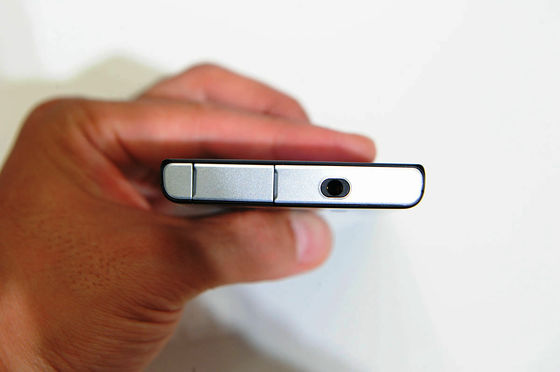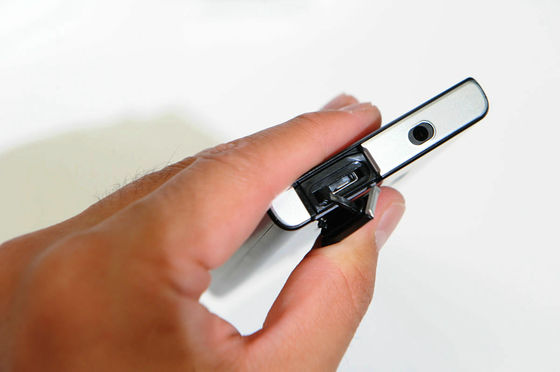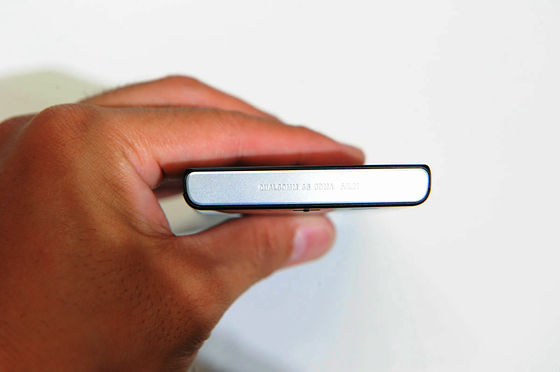 back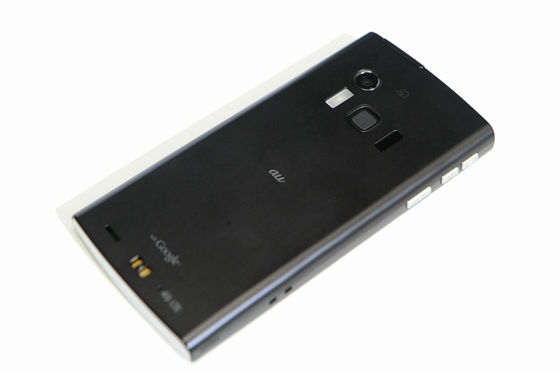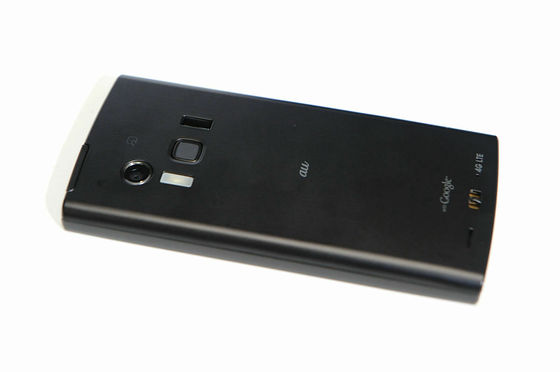 Numeric keypad for dialing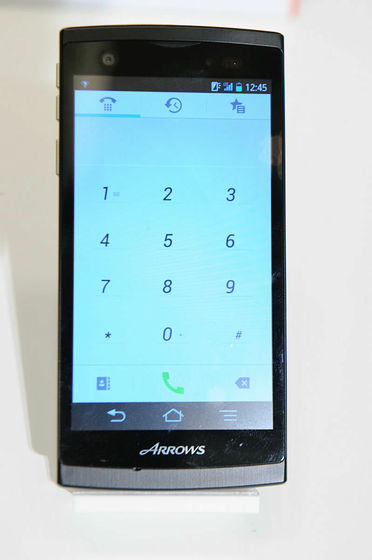 0.5 second activated camera, shooting interval is also 0.5 seconds fast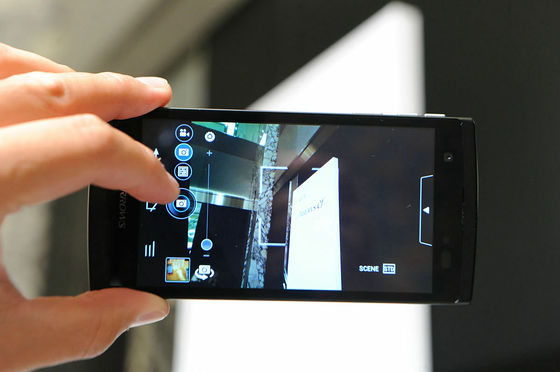 software keyboard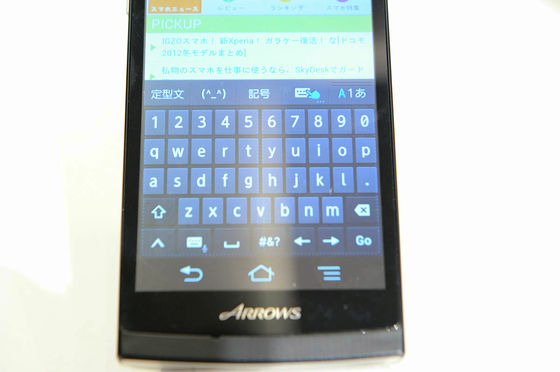 Handwriting input possible from the top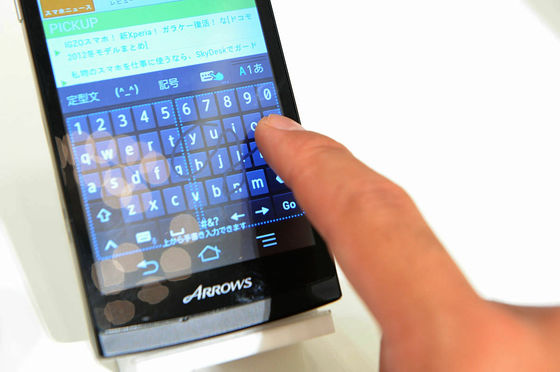 When I saw GIGAZINE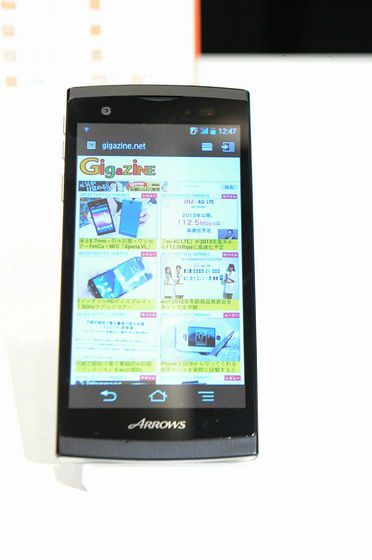 Landscape display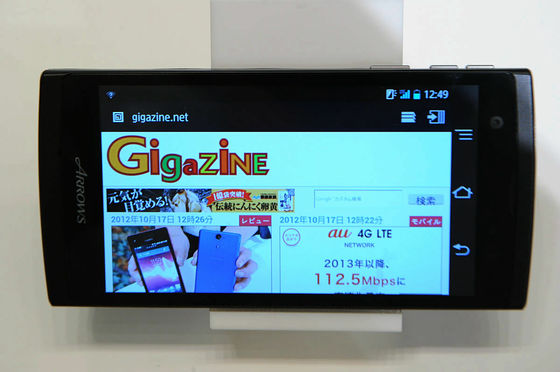 Looking at how it works with movies looks like the following.

ARROWS ef FJL 21 Demonstration Movie - YouTube


ARROWS ef FJL 21 Product introduction video - YouTube


The release date is November 2, 2012.