World's lightest · WQXGA 10.5-inch waterproof tablet loaded with organic EL display "ARROWS Tab" haste photo review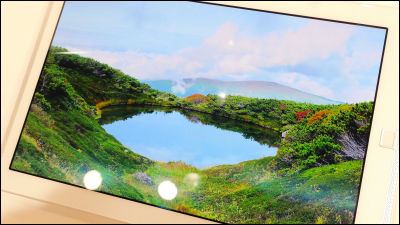 NTT DoCoMo's "September 30, 2014"2014-2015 Winter Spring Model New Product / New Service Presentation"Two types of tablet terminals were announced, and one of them was Fujitsu's"ARROWS Tab"is. ARROWS Tab is the world's lightest in the 10.5-inch tablet and is equipped with a WQXGA organic EL display, making it a device that can enjoy high-definition images and movies.

Docomo ARROWS Tab F-03G | Products | NTT DoCoMo
https://www.nttdocomo.co.jp/product/tablet/f03g/index.html

Arrived at ARROWS Tab booth.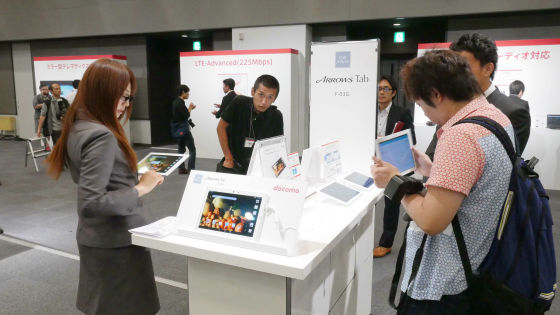 Here is ARROWS Tab of 10.5 inches waterproof tablet. The OS installed is Android 4.4, and the CPU is quad core of 2.3 GHz. The internal memory is 2 GB of RAM and 64 GB of ROM.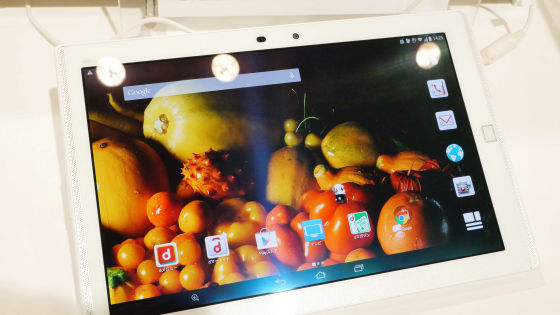 Approximately 433 g of lightest in the world with 10.5 inch tablets. If you take it in your hand, you can not hide the surprise in its lightness. The size is 174 × 265 × 8.5 mm.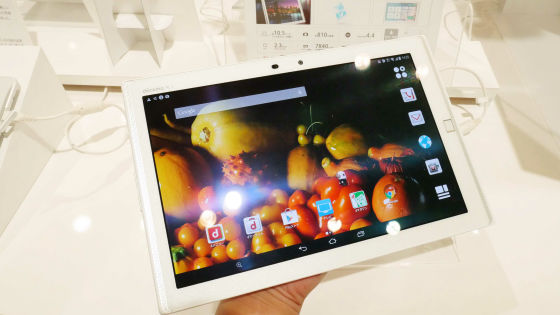 The home button is a physical key.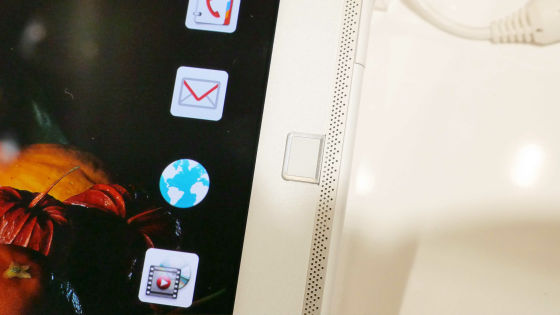 The back is like this.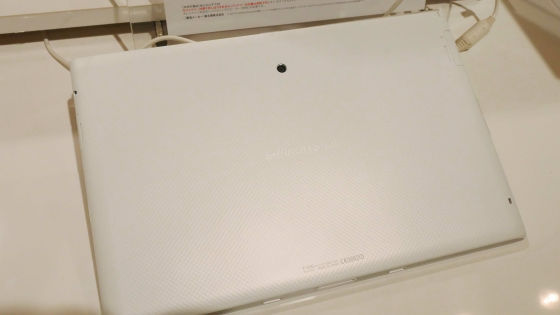 Only the 8.1 million pixel camera is on the back.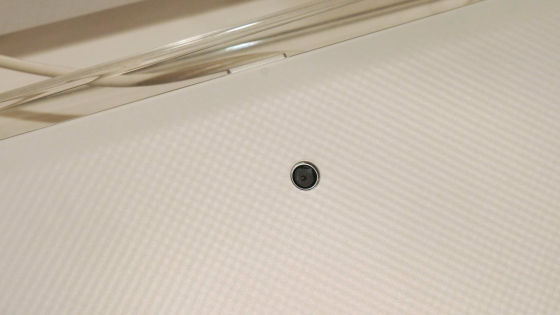 Power button on the top.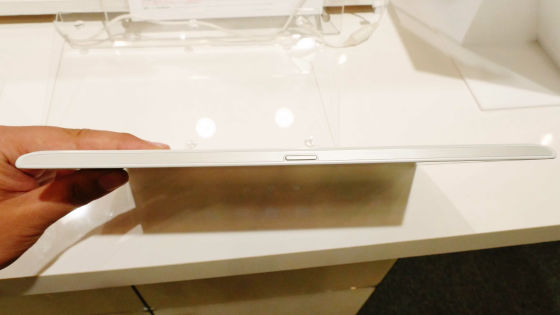 Terminal for charging cradle on the bottom.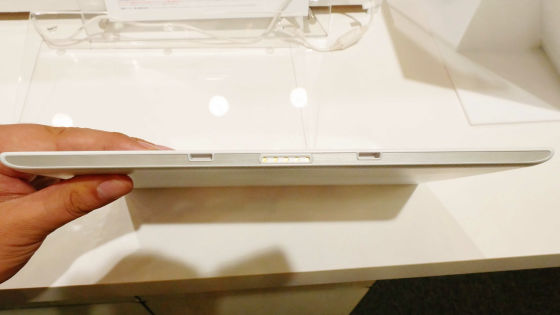 On the left side is the power button ......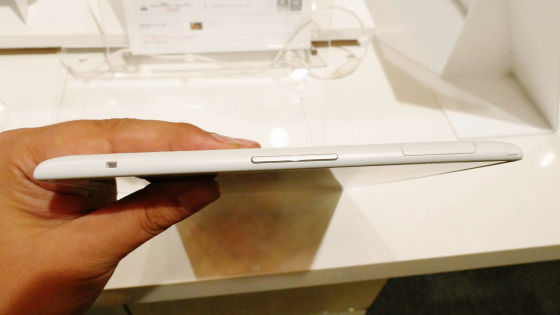 When opening the cover microSD card comes out nanoSIM card slot.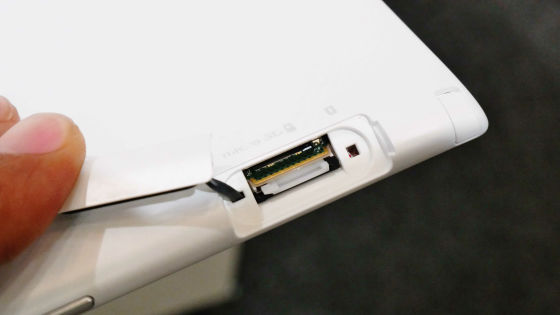 Earphone jack is on the right side.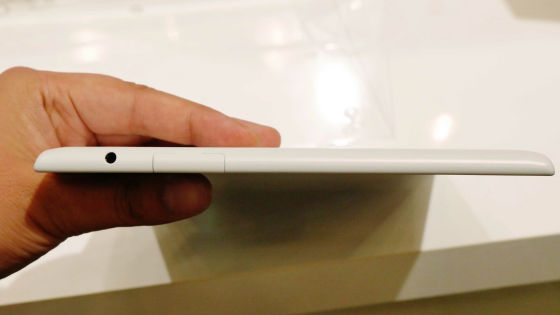 ARROWS Tab is equipped with WQXGA organic EL display, realizing tablet highest class high-definition screen. If you display the same image on ARROWS Tab on the left side and the conventional model on the right side, you can see well that the vividness of color and the refreshing feeling of the contour are completely different.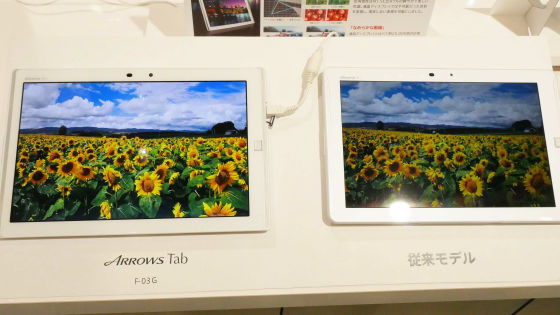 Even if you compare it with different images, ARROWS Tab obviously has high definition.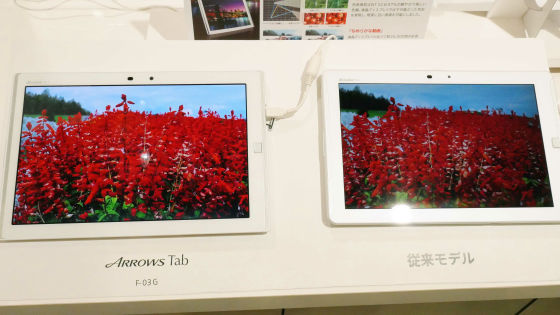 Here is the sample image displayed.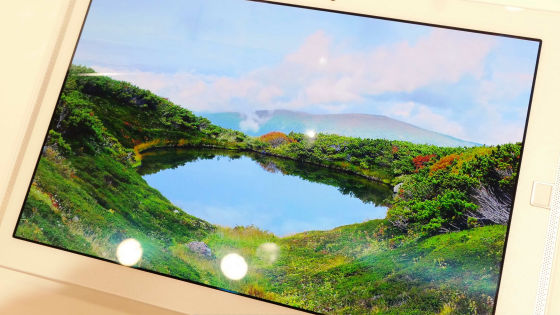 Also, assuming various users, ARROWS Tab has three home screens installed. The following images are "Easy Style" for people who have never used older users or tablet terminals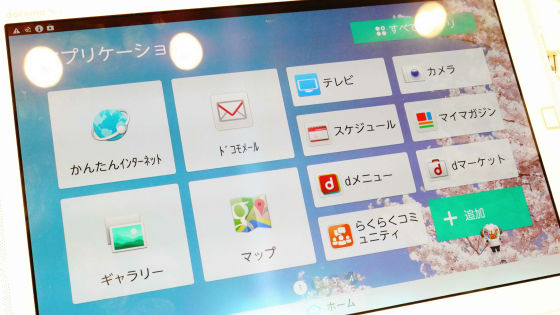 Easy style has a page called "Easy setting" on the home screen, it is possible to display the setting screen simply by swiping the home screen without having to bother to open the setting screen.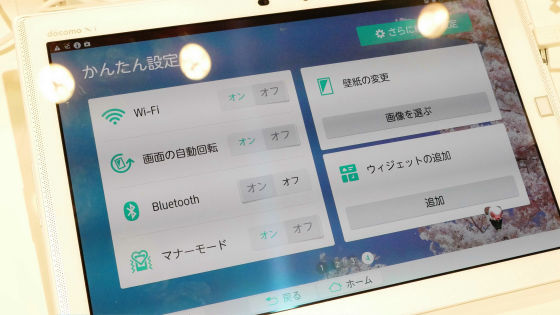 This is a home screen for children.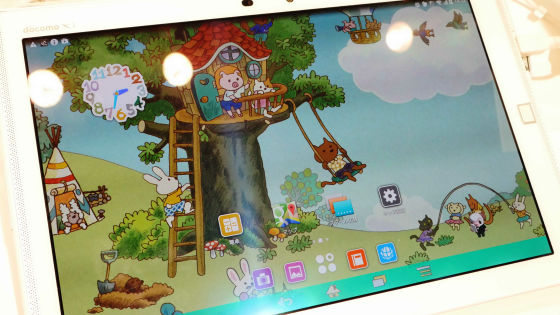 People who have used the tablet can also choose the standard home screen.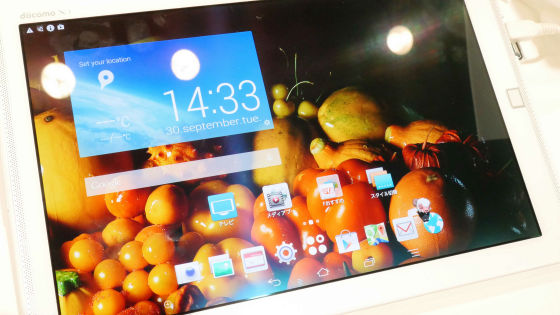 In addition, ARROWS Tab is scheduled to be released in mid November 2014, and is currently accepting reservations for article writing.