"VRClay" which can be created by concatenating 3DCG like clay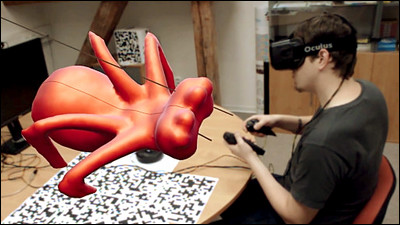 Immersive 3D head-up display "Oculus Rift"Using spherical bodies in front of your eyes, you can make 3DCG as desired by turning the knife like a clay with a controller "VRClay"is.

VRClay - Sculpting in virtual reality | Oculus Rift and Razer Hydra
http://vrclay.com/

You can see how three-dimensional objects can be made by looking at the following movies.

Sculpting in Virtual Reality - Oculus Rift DK 2 + Razer Hydra - YouTube


It appeared on the screen is a red sphere. Pick this with a controller ... ...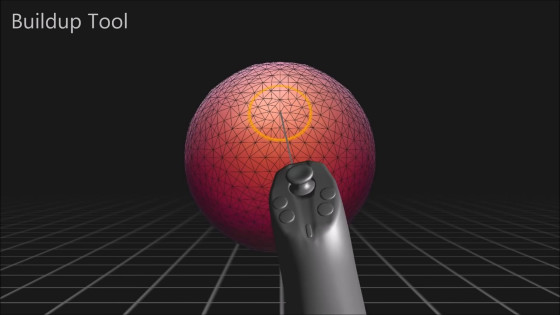 Beccoli and indentation.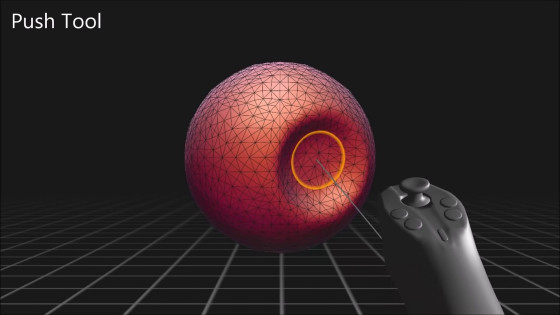 On the contrary it is also possible to pull out only a part with Gunu ~.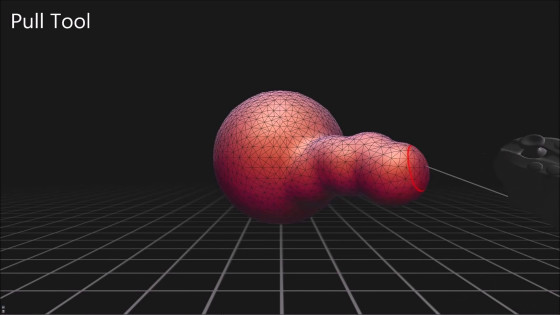 It is also easy to return the spheres with slight irregularities to their original state.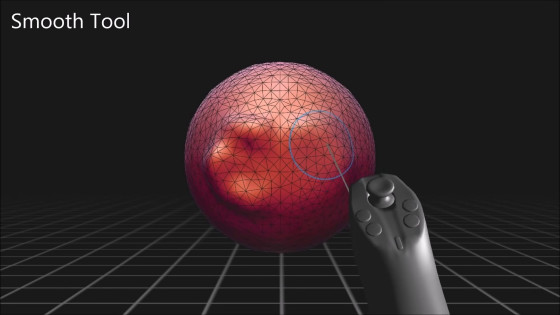 I pulled out the tip flat.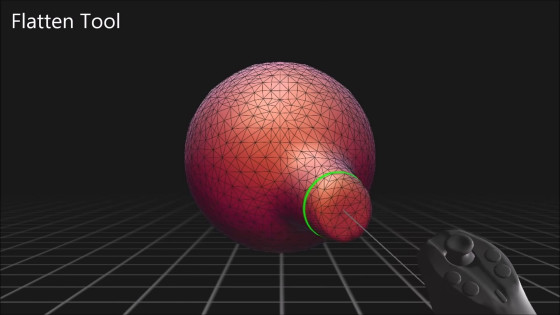 It is also possible to create bilaterally symmetrical cubes. When pulling the right side of the sphere with the controller, the left side is pulled in the same way.



It became like an octopus.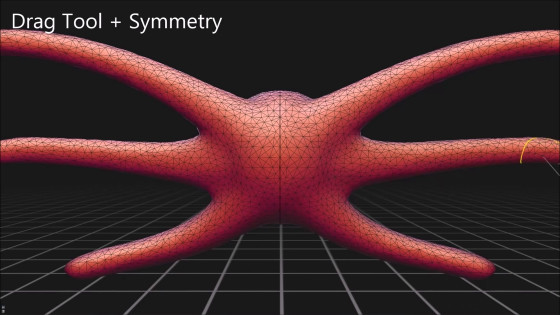 It can also be shaped around the axis.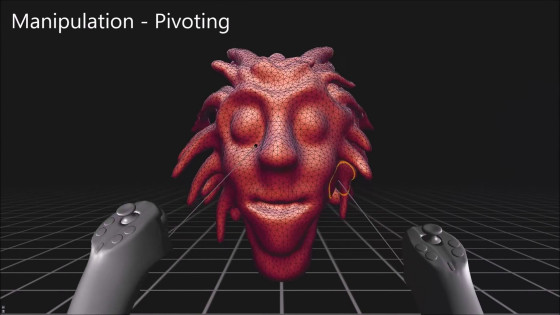 Confirm by turning solid object with gourmet.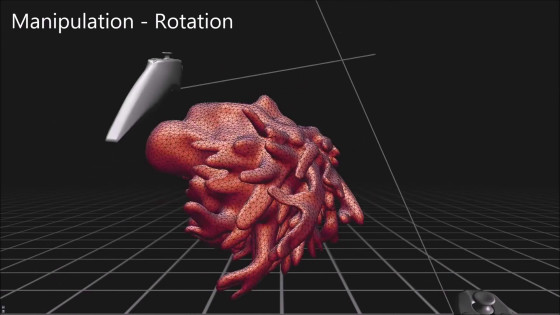 Expansion.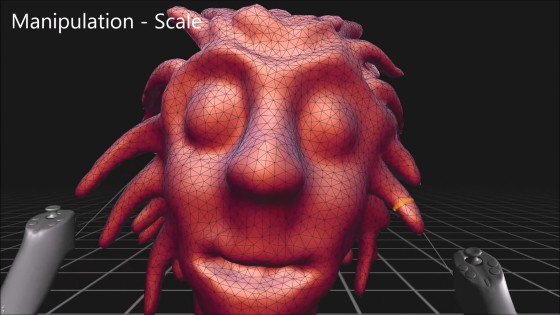 Shrink.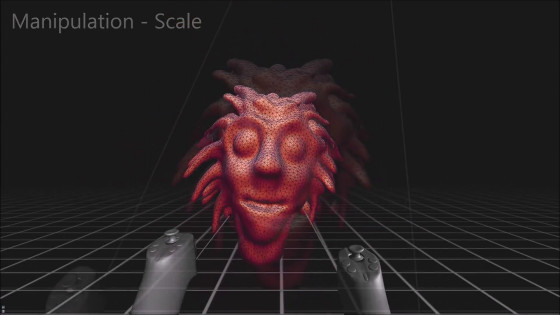 This is actually wearing Oculus Rift and wearing VRClay. In terms of image, I am making 3DCG like this.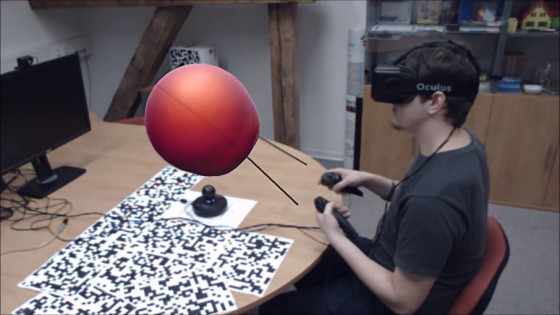 Move the controller held in both hands and stretch the gloves and spheres.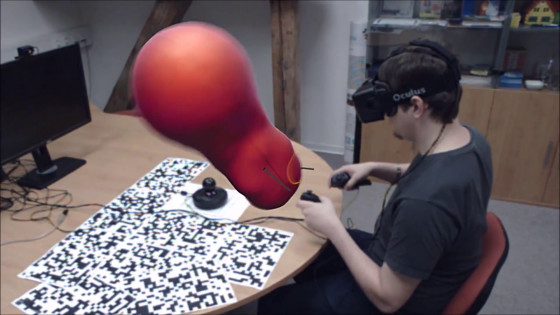 Attach something like antennae ......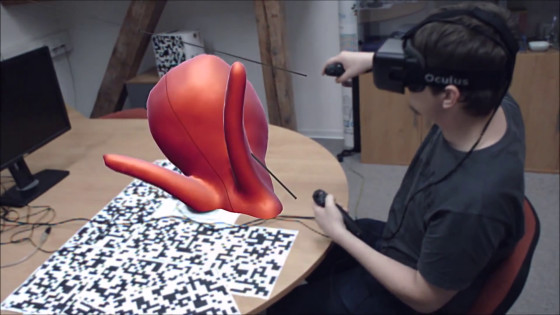 Create something like an ant.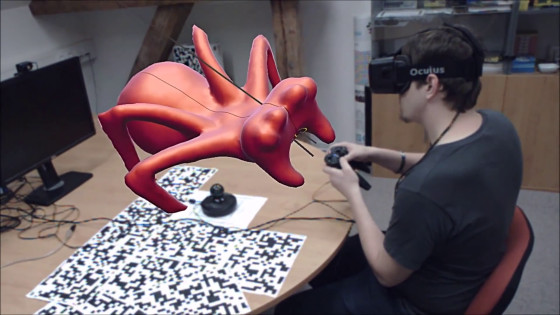 This time I am working on another 3DCG creation.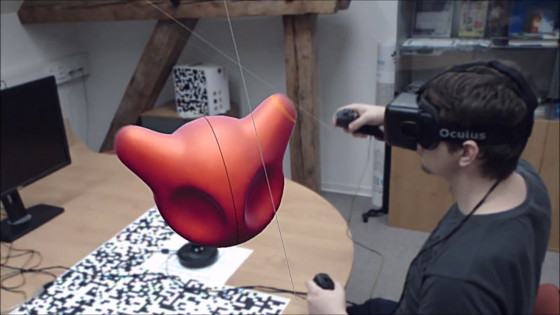 A man who adds unevenness.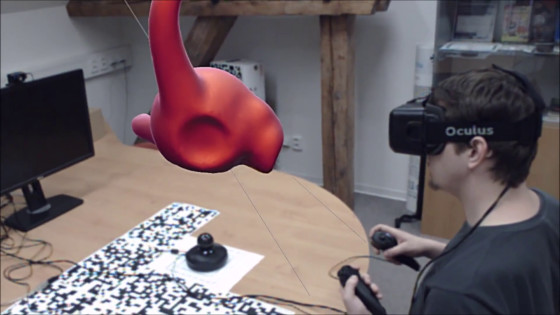 3DCG like a creatures I do not know well was completed.