Battery held 3 days · World's best display · Super fast DL compatible smartphone "ARROWS NX" haste photo review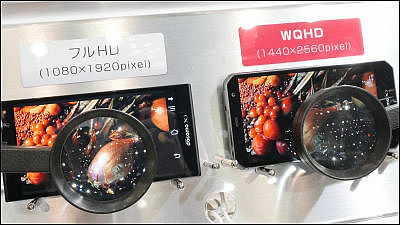 DoCoMo's "September 30, 2014"2014-2015 Winter Spring Model New Product / New Service Presentation"Seven models of smartphones were announced, one of which was"ARROWS NX"is. ARROWS NX is equipped with the world's highest-grade high-definition display, supports ultra high-speed downloading, and even has a battery with three days to go.

Docomo ARROWS NX F-02G | Products | NTT DoCoMo
https://www.nttdocomo.co.jp/product/smart_phone/f02g/index.html?icid=CRP_2014_winter_feature_lineup_f02g_to_CRP_PRD_f02g

I came to the booth of ARROWS NX.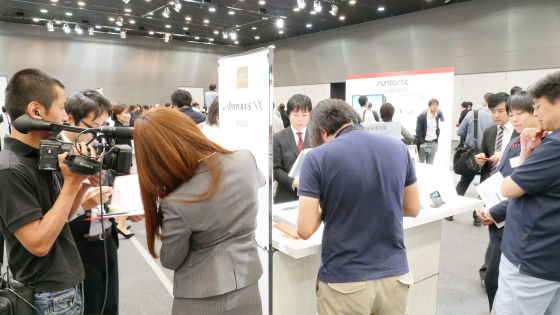 This is ARROWS NX, quad core with Android 4.4 and CPU 2.3 GHz. The internal memory is 3 GB of RAM and 32 GB of ROM. The threatening thing is the battery and capacity is 3500 mAh. Web browsing · SNS application · Use of other applications, etc. If you use about 85 minutes / day, you have 3 days.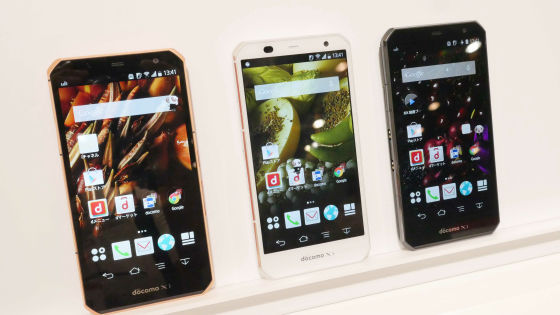 Color can be selected from three colors, orange, white and black.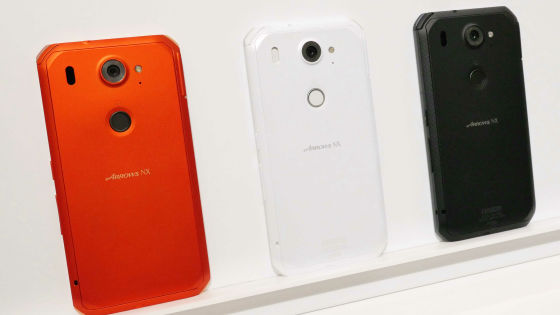 The size is 145 × 74 × 9.5 mm and the weight is 168 g. There is a feeling of being a little bit if you hold it in your hand.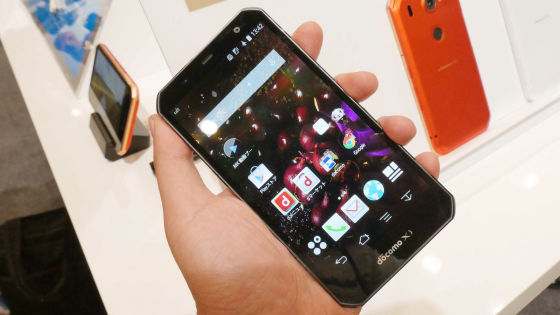 The back is like this.



On the back is a camera with about 20.7 million pixels ...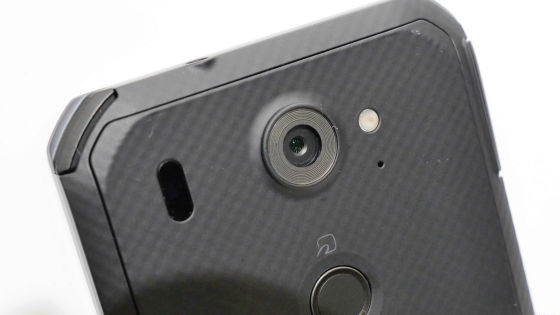 Equipped with a fingerprint authentication sensor.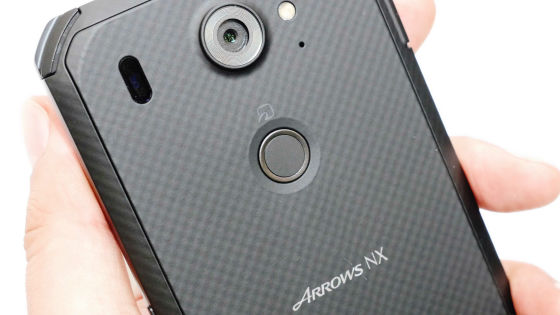 Earphone jack on the top.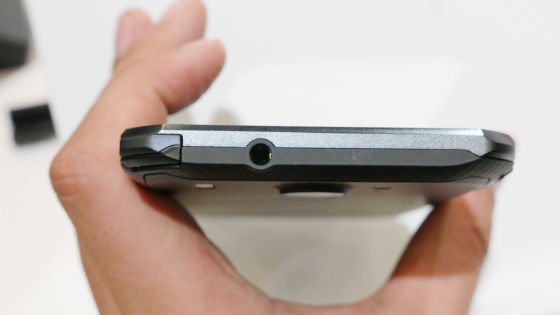 There is nothing on the bottom.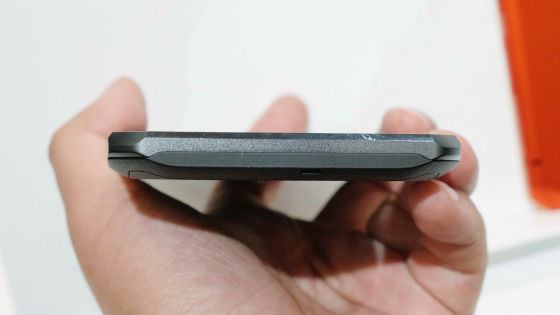 It seems that there is a charging terminal for the cradle on the left side surface ... ...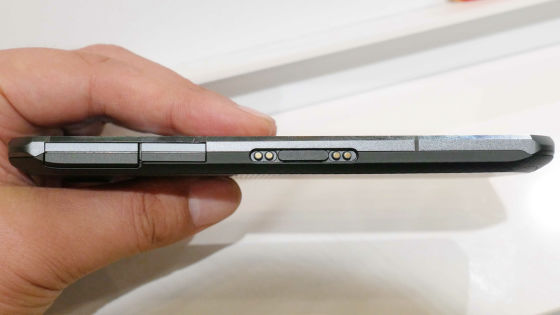 There is microSD card slot · nanoSIM card slot · microUSB port when opening the cover.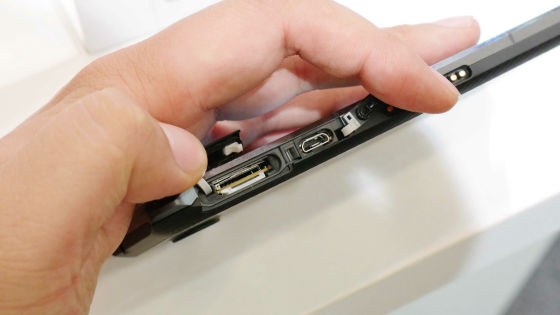 Volume adjustment button and power button on the right side.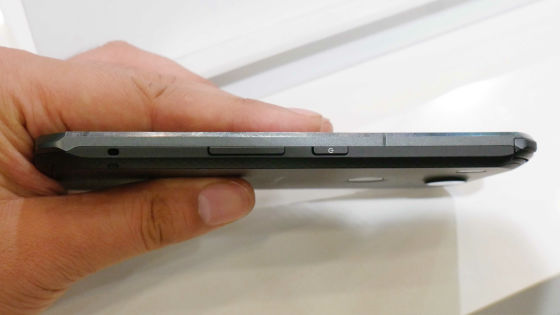 One of the features of ARROWS NX is the terminal horn design.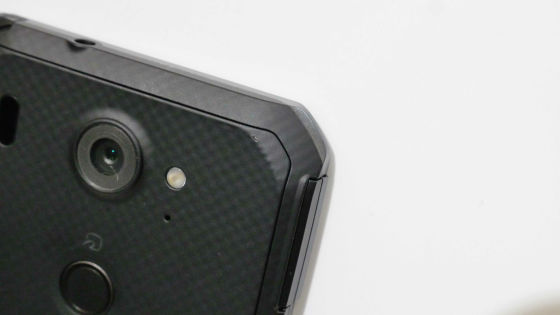 It is designed to be rugged conscious of male users.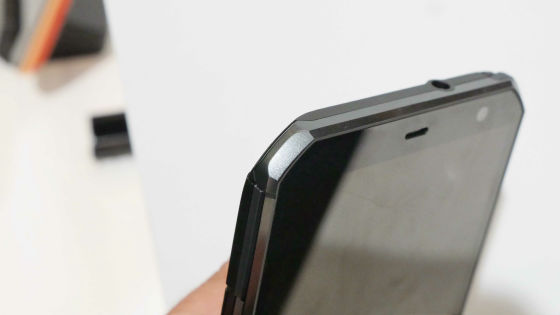 Fujitsu's proprietary high-speed & stable communication technology is adopted, and it can use two networks of LTE and Wi-Fi at the same time. The high speed download off on the left side and the high speed download on on the right side are in a state, but the difference in the download speed is obvious.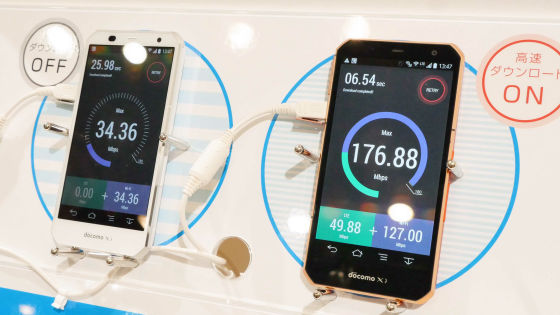 ARROWS NX also features the world's highest 5.2-inch ultra-high definition WQHD display. Ultrahigh definition WQHD display is 1.8 times higher definition than full HD display and pixel depth of 570 ppi makes it possible to represent depth feeling and stereoscopic effect.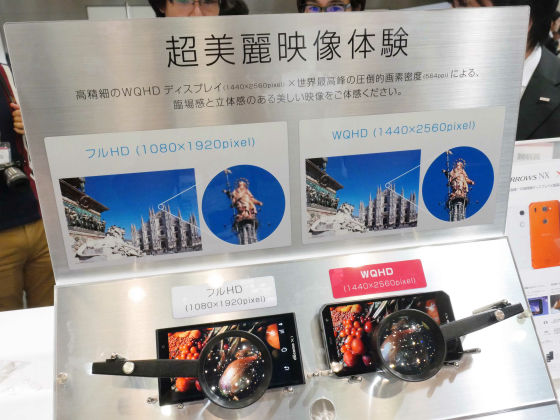 You can see that the same image is displayed with full HD on the left side and WQHD on the right side and the color is delicately on the right side.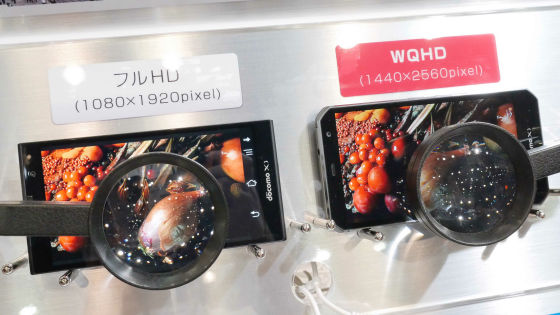 This is full HD.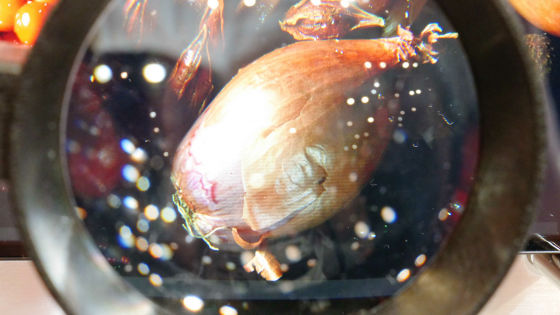 WQHD is like this. If you look at the cracks of onion skin it may well understand the difference in image quality.



In addition, "ARROWS NX" is scheduled to be released late October 2014, is currently accepting books for writing articles.