LG "G2" photo review of simple design by placing power supply and volume control button on the back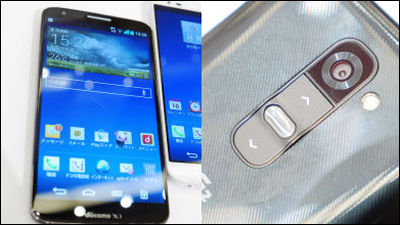 Large graphic display adopted narrow frame design, LG of the design which made it refreshing overall by placing the power / volume control button on the back sideG2"Was held on October 10, 2013"NTT DoCoMo 2013-2014 Winter Spring Model New Product / New Service Presentation"Was announced.

Docomo G2 L-01F | Products | NTT DoCoMo
http://www.nttdocomo.co.jp/product/smart_phone/l01f/index.html

I found "G2" at the exhibition booth.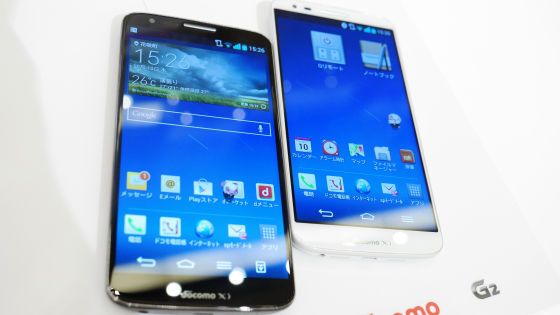 The color is two colors Indigo Black and Lunar White, the size is 139 × 71 × 9.2 mm, and the weight is about 145 g.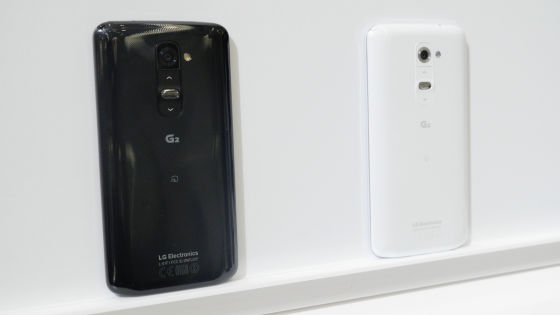 The display is 5.2 inch IPS liquid crystal, the CPU is equipped with Snapdragon 800 2.3 GHz. The internal memory is 2 GB of RAM and 32 GB of ROM. The OS installed is Android 4.2.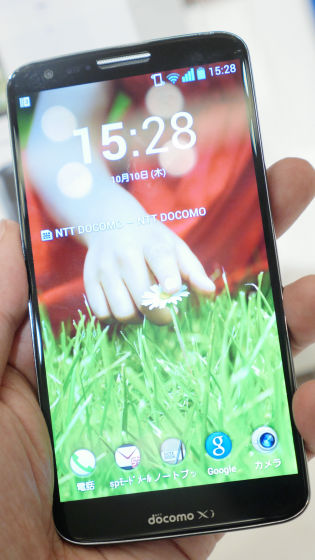 Adopt narrow frame design, you can display the screen to the very edge of the edge.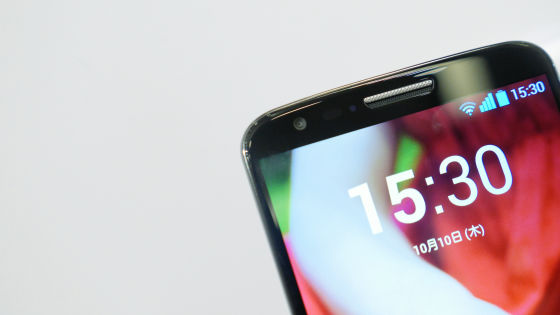 DoCoMo logo on the bottom of the screen.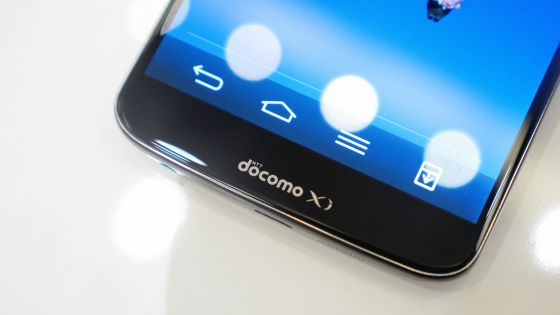 The back is like this.



On the back is a camera with about 13.2 million pixels and a power supply volume control button.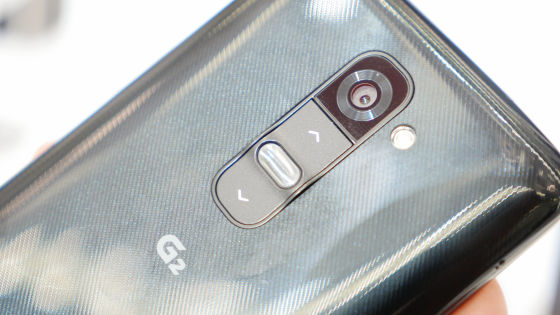 Even if you hold the main unit with one hand, the power button is in the range reachable with the index finger. Also, turn on the switch to emit white light.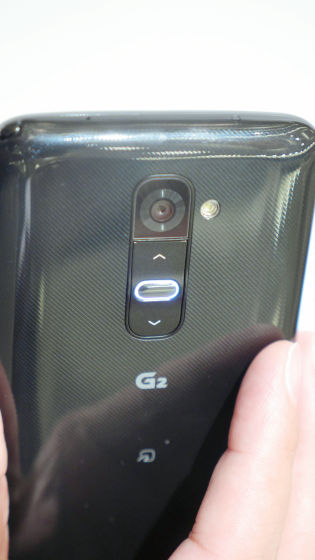 Nothing is on the top.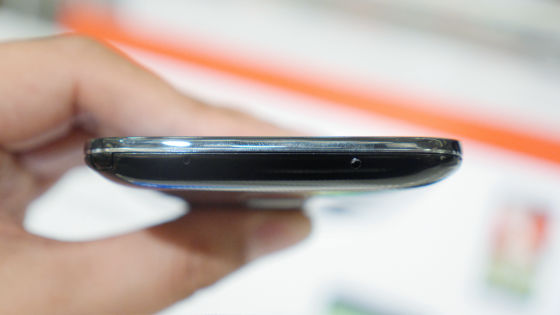 Nothing is attached to the side.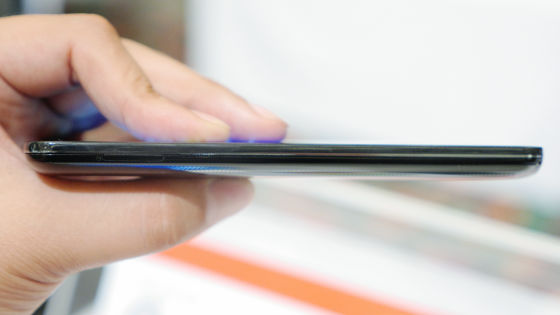 There is an earphone jack and microUSB port on the bottom.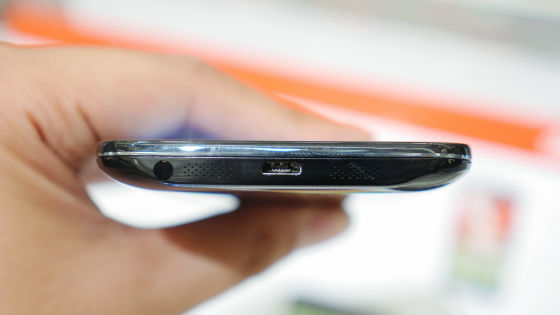 G2 has a function to turn on the power by tapping the display twice, you can see how it looks from the movie below.

Tap the display twice and try turning on the power of "G2" - YouTube


G2 is on sale on October 11, 2013.