Gorilla glass 4 mounted & military-standard compliant super-robust waterproof smartphone "Galaxy Active neo SC-01H" haste photo review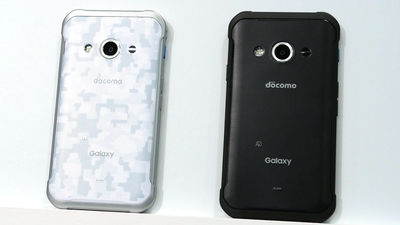 Display glass that boasts twice the strength of other glass reinforced glass ratio "Corning Gorilla Glass 4(Gorilla Glass 4) "and the amazing toughness smartphone to comply with the US Department of Defense military standard (MIL-STD-810G) 21 items"Galaxy Active neo SC-01H"is. It is not only rugged but also strongly resistant to wetness with waterproof function. Since it is a terminal designed to be easy to use at the time of activity,NTT DoCoMo 2015-2016 Winter Spring New Product / New Service PresentationI actually touched it.

Galaxy Active neo SC-01H | Products | NTT DoCoMo
https://www.nttdocomo.co.jp/product/smart_phone/sc01h/index.html

That's why "Galaxy Active neo SC-01H" goes to the touch & try booth.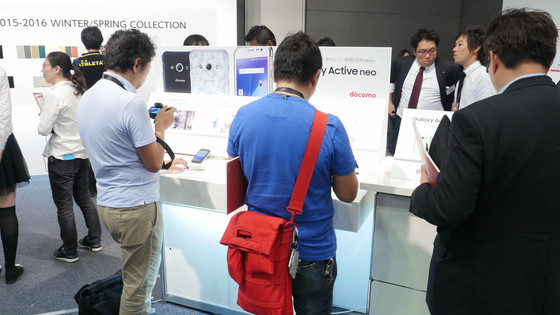 This is "Galaxy Active neo SC-01H". There are two colors, Camo White and Solid Black.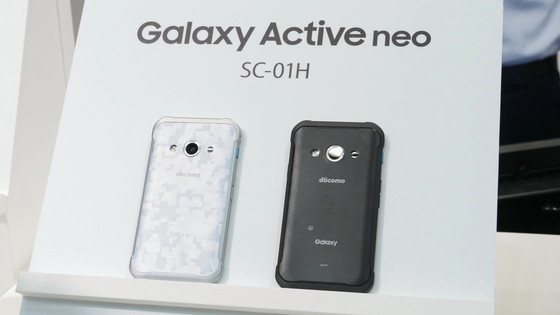 The surface looks something like this. Display size is about 4.5 inches, resolution is wide VGA (800 × 480).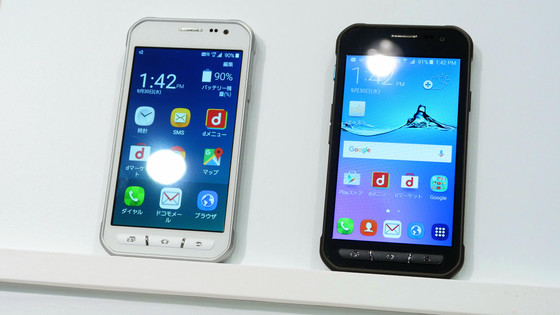 Hard key at the bottom of the display. Since "Galaxy Active neo SC-01H" is supposed to be used at the time of activity etc, hard keys are installed so that it is easy to operate even while gloves are on.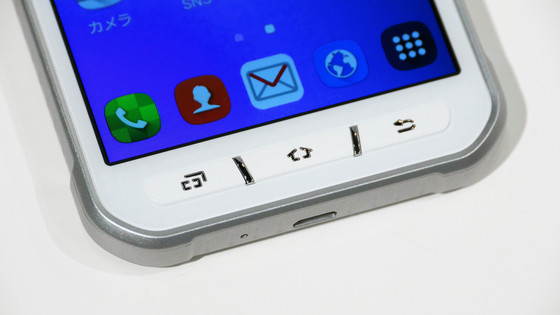 The CPU is 1.2 GHz (quad core), the OS is Android 5.1, the RAM is 2 GB, the storage (ROM) is 16 GB, the main camera is about 8 million pixels, the battery capacity is 2200 mAh, the communication speed of LTE is 150 Mbps maximum at reception, 50 Mbps, Wi-Fi compatible with IEEE 802.11 b / g / n. Other, waterproof / dustproof (IPX 5/7, IP 6X), Osaifu-Keitai, One Seg, Emergency power saving · VoLTE compatible.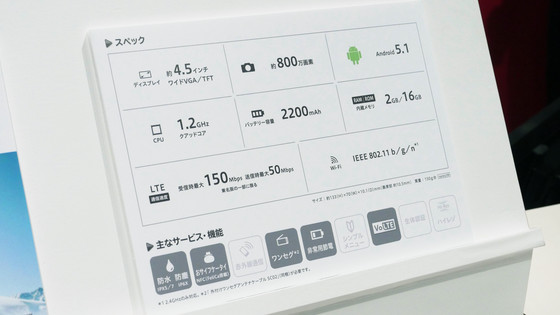 It actually feels like this in your hands. The main body size is 133 mm long × 70 mm wide × 10.1 mm thin, weighs about 154 g. Impression that it is vertically shorter and more compact than the latest smartphone when actually bringing it in hand.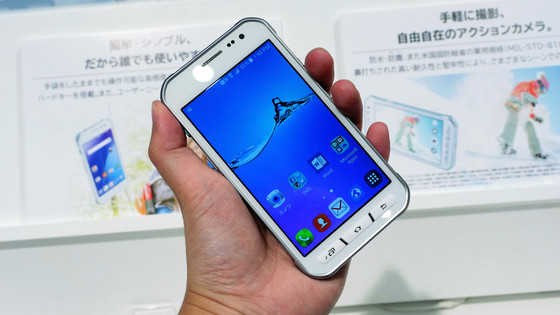 The back is like this. It looks quite gussily and looks like a shock-resistant case attached to a prime smartphone.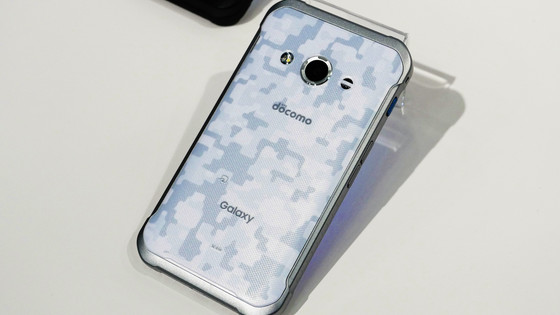 On the right side of the main camera is the speaker, the bottom is the "docomo" logo.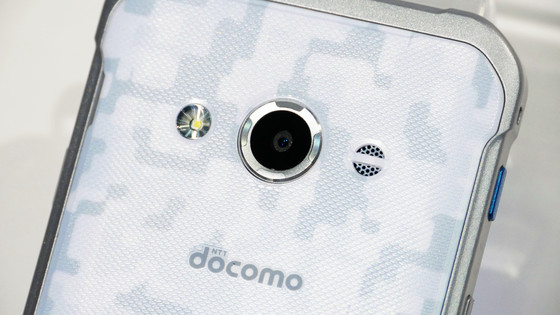 "Galaxy" logo at the bottom of the main unit. The back is a soft touch.



The rear cover is removable, and the battery is of the type that can be removed, not an embedded type.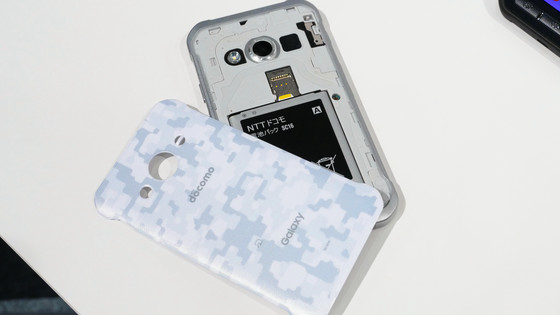 SD card slot at the top of the battery.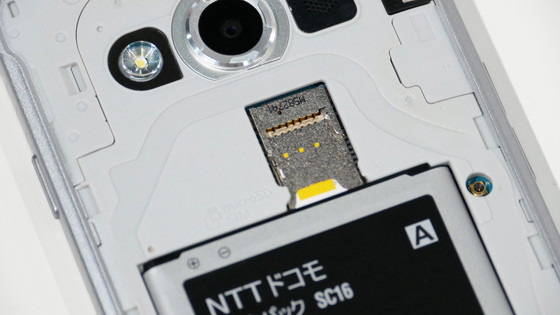 Earphone jack on the top.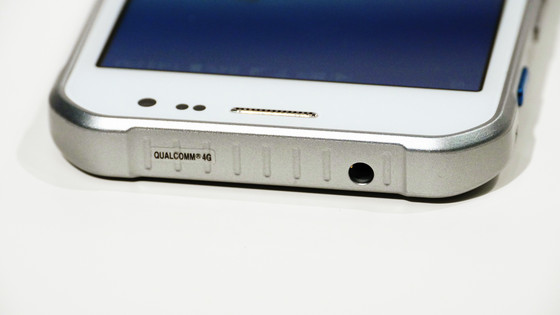 Micro-USB port for charging the bottom surface has evolved into a capless one.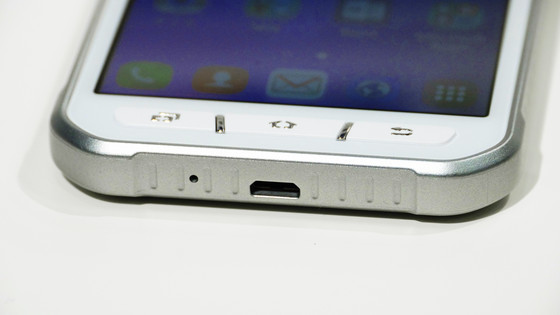 On the left side is a blue active key which can activate the application with one push and a volume control button.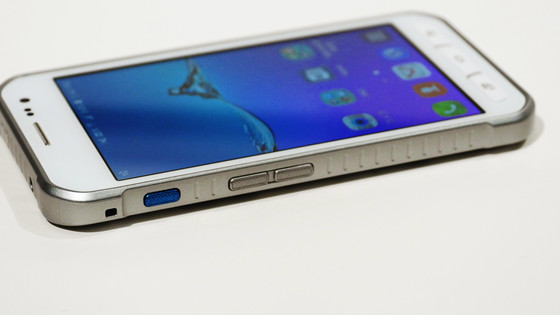 Power button on the right side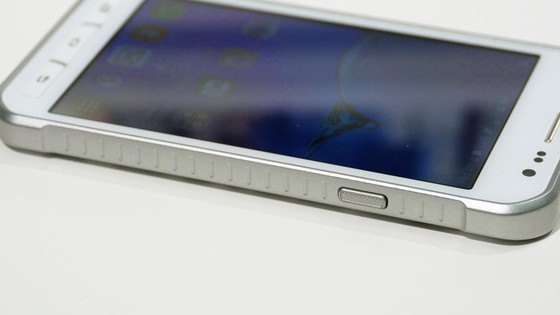 The main camera is 8 megapixel and you can take up to 3264 × 2448 pictures.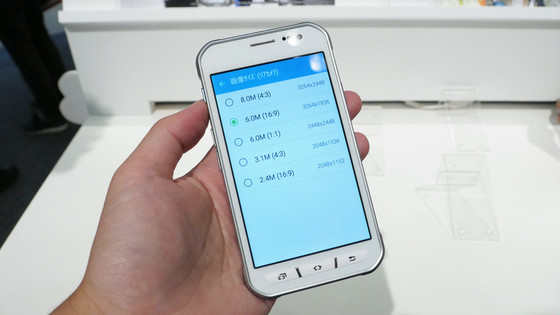 A movie can shoot movies of maximum full HD (1920 × 1080).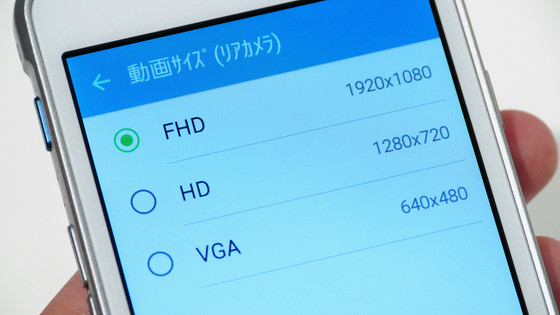 "Toughness suffering from water and shock, strong against falling." According to the shock-resistant gorilla glass 4 and the US Department of Defense military standard (MIL-STD-810G) 21 items. 21 items are: dust test with falling, immersion, dust (continuous 72 hours (6 g / m 2 / day) dust test), dust (continuous 6 hours (wind speed 8.9 m / s, concentration 10 g / m 3) Dust, salt spray, humidity, sunlight irradiation (a test that repeats against solar irradiation while giving a temperature difference of +49 degrees), sunlight irradiation (continuous 20 hour sunlight test), vibration, raindrops, wind and rain, ice · low temperature rain, heat High temperature operation (fixed at 71 degrees), high temperature operation (32 to 49 degrees), low temperature operation (-51 degrees fixation), shock resistance (-20 to 50 degrees), high temperature storage (fixed at 63 degrees), high temperature storage (30 to 60 degrees) ), Low pressure storage, low pressure operation.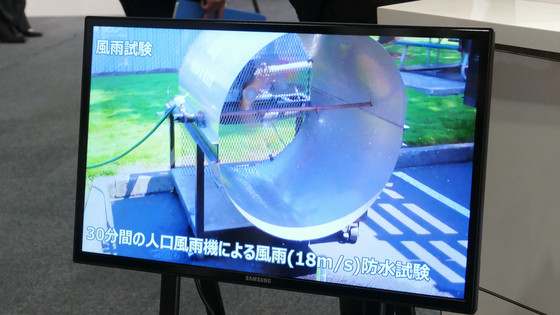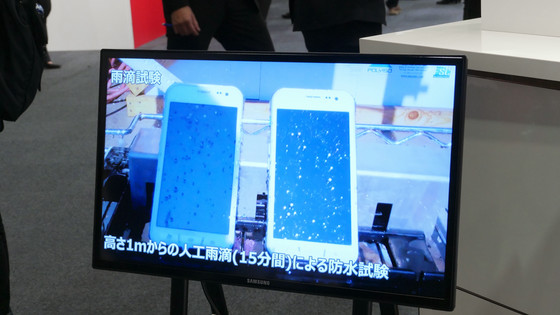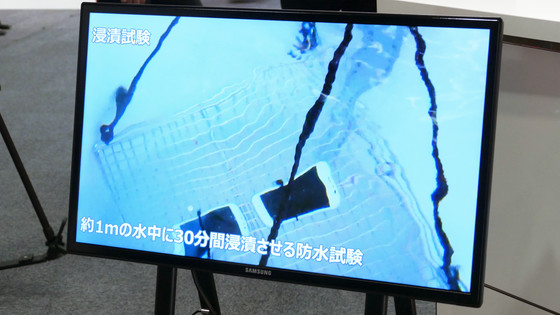 The "Galaxy Active neo SC-01H" is scheduled to be released in early November 2015.