U.S. military standard toughness model Sumaho "GALAXY S5 ACTIVE" photo review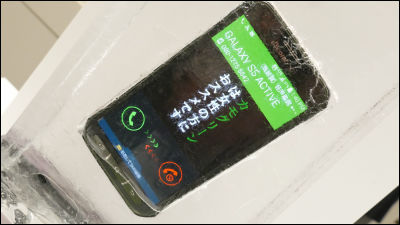 "September 30, 2014"2014-2015 Winter Spring Model New Product / New Service Presentation"Although many new smart phones are announced, among them the outstanding ruggedness conforming to US military standards,Galaxy S5A smartphone combining the same size and specification as "GALAXY S5 ACTIVE"is.

Docomo GALAXY S5 ACTIVE SC-02G | Products | NTT DoCoMo
https://www.nttdocomo.co.jp/product/smart_phone/sc02g/index.html

I will look at the GALAXY booth.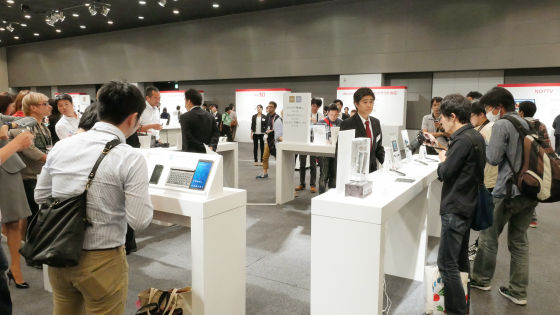 I found a mysterious ice pickled smartphone "GALAXY S5 ACTIVE". Ice is fake, but it is a sturdy smartphone that complies with US military standard MIL - STD - 810G.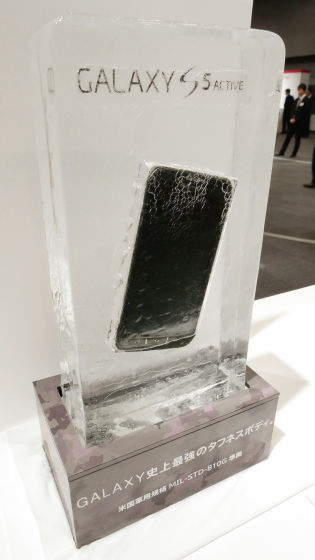 Awesome specifications such as impact resistance, waterproofness, dustproofness, vibration resistance, moisture resistance, solar radiation resistance, saltwater durability, low pressure response, temperature endurance, and ice resistance.



The real machine is a savage design.



The back is like this. With two color development of titanium gray and duck green, duck green is a camouflage pattern of the atmosphere that military use is used absolutely.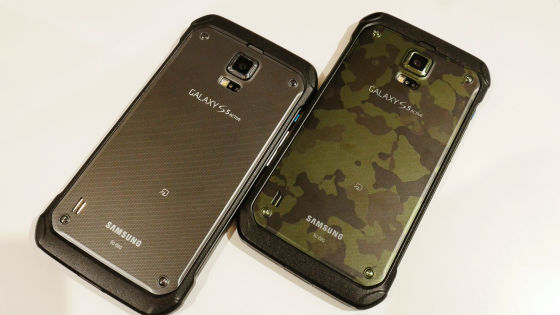 I brought it in my hand. While being a toughness model, the size is slim body which is 145 mm in length × 74 mm in width × 9.2 mm in width and 171 g in weight.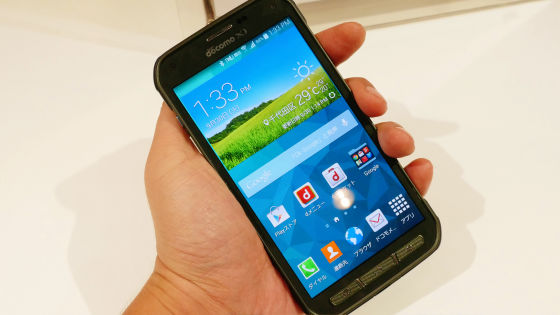 There are three physical buttons at the bottom of the display, and it can be used in the outdoor environment where gloves are necessary.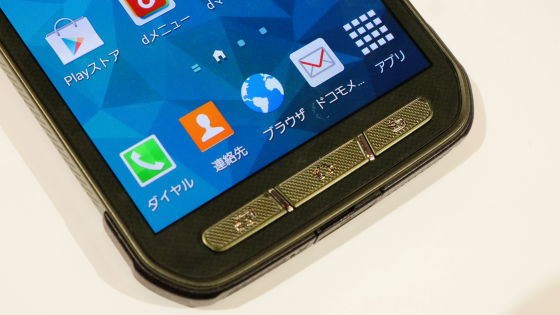 The back side looks like this, it is as if you are wearing a shockproof cover for smartphones.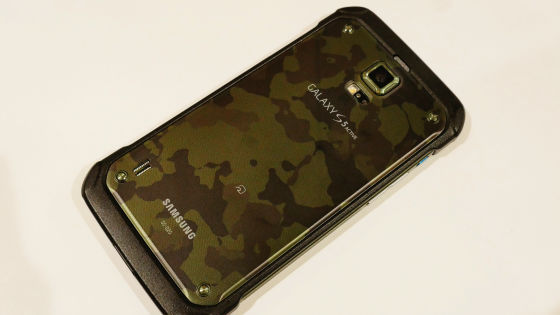 There is a thick bumper on the top and bottom, and the 16 million pixel camera is located in the center of the back upper part.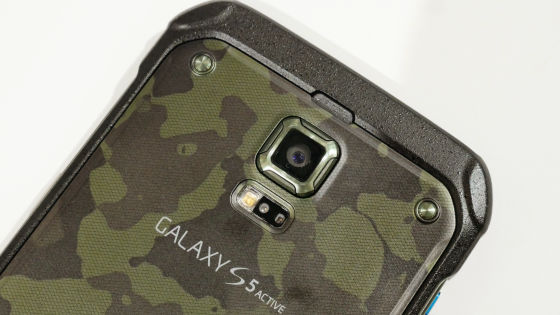 There is a Samsung logo at the bottom of the back and it looks like a screw, but it is fake.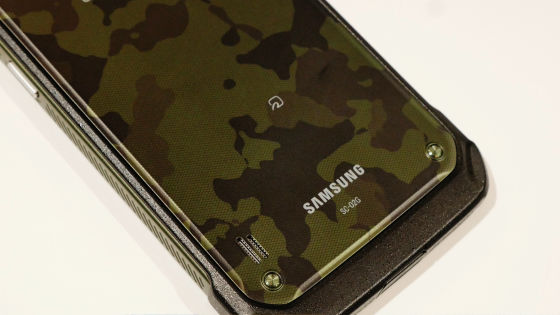 Touching it, it feels a bit rough.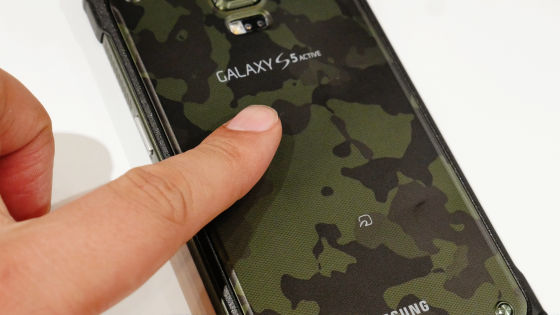 There is an earphone jack on the bumper at the top of the terminal.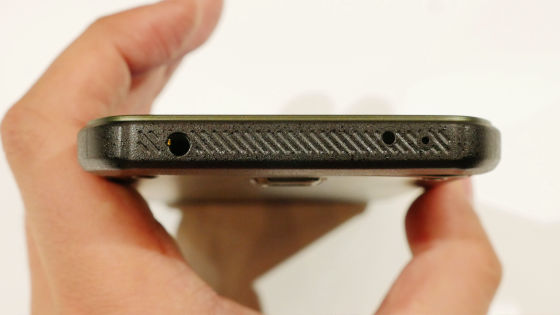 Micro - USB connector with cover is located at the bottom.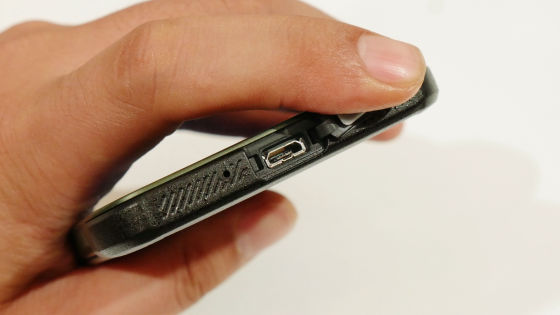 The power button is on the right side. It is thin from the side and it has the same size and specification as GALAXY S5.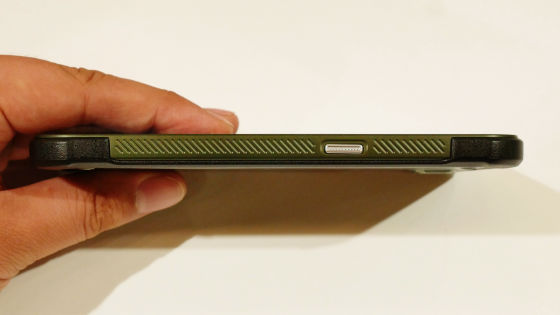 On the left side is arranged a volume button and a blue "active key" that can activate the application with one push.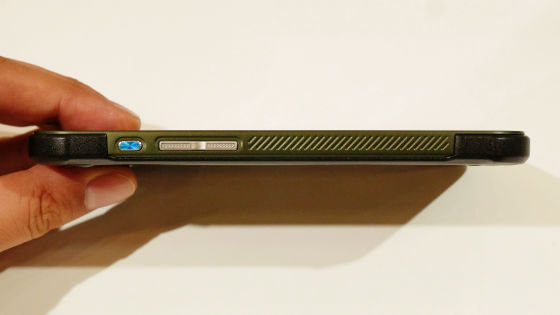 By pushing the active key, by default, the environment measurement application by "barometer" and compass "Activity Zone" launched ... ....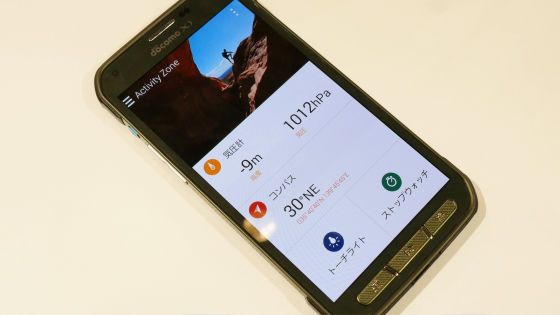 When you press it twice, the camera started up. Applications you assign can be customized freely.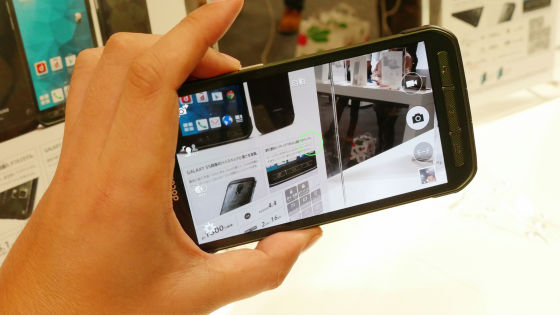 The bumper that protects the main body from impact is like this.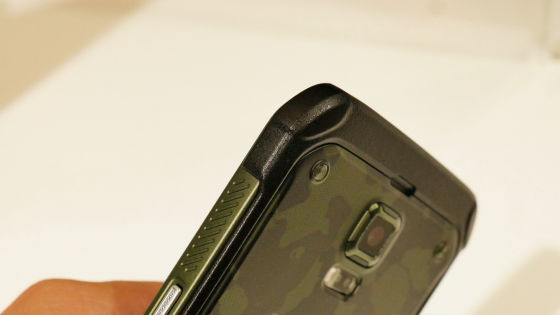 The lid on the back can be opened with a crackle, and you can easily access the battery and the SIM slot.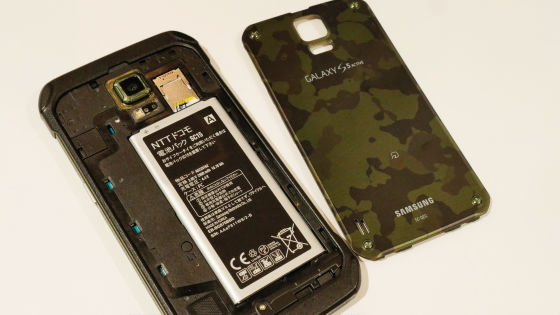 In addition, it was a demo that GALAXY S5 ACTIVE in ice pickles can receive a call. The ice resistance is acceptable because it is clear that the test to freeze for 4 hours until ice of 6 mm thickness is stretched with cooling water of minus 10 degrees, so it can withstand a certain degree of freezing. At least, it is a toughness model that seems to be less confusing than dropping it from your pocket.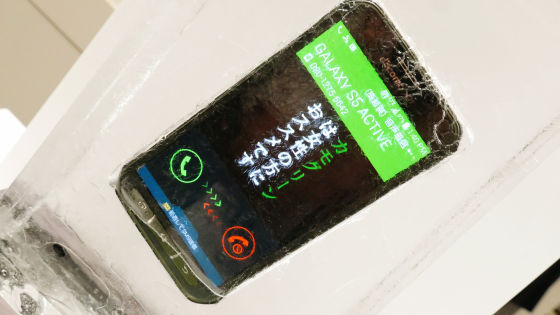 The release date of "GALAXY S5 ACTIVE" is October 4, 2014.