IPhone SE battery possession and camera performance, how to compare the old and new iPhone like this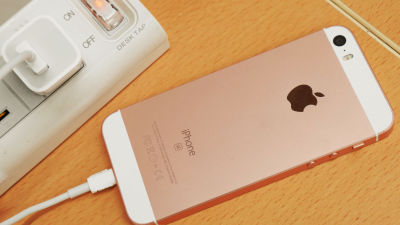 What is the performance difference of iPhone SE which looks like iPhone 5 or iPhone 5s compared with the past Apple terminal? So, GIGAZINE was conducting the benchmark test, but how long will the battery last? That's why Ars Technica, an IT news site, compares battery ownership with iPhone SE and other terminals.

Sorry, Everyone: The iPhone SE is an apology to big-phone haters everywhere | Ars Technica
http://arstechnica.com/apple/2016/04/sorry-everyone-the-iphone-se-is-an-apology-to-big-phone-haters-everywhere/

Details of the result of the benchmark test done at GIGAZINE can be read from the following article.

Performance comparison of "iPhone SE", benchmark test and compare numerical values ​​with iPhone 6s etc - GIGAZINE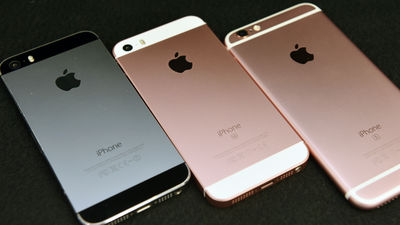 As a result of the test, thanks to the A9 chip, the processing speed of iPhone SE's CPU is much higher than iPhone 6, which is equivalent to iPhone 6s.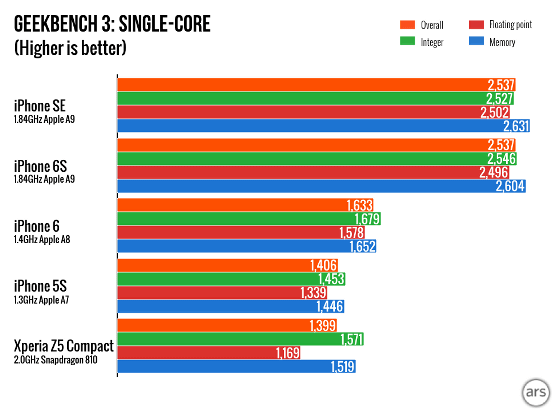 On the other hand, the GPU is a little slower than the iPhone 6s.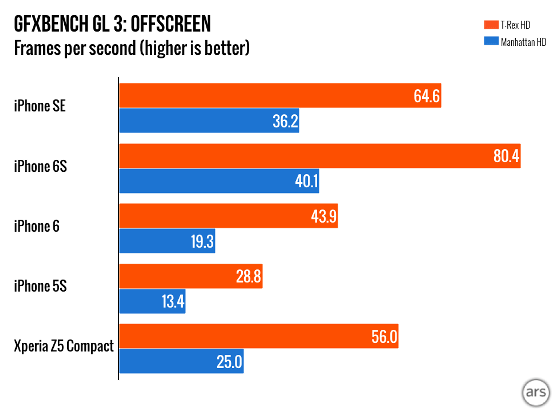 Also, the test results with battery with browsing using Wi-Fi are slightly inferior to the iPhone 6 Plus as below, but iPhone 5s, iPhone 6, iPhone 6s, iPhone 6s Plus I am winning. The battery capacity of each terminal is iPhone SE 1624 mAh, iPhone 5 s 1560 mAh, iPhone 6 1810 mAh, iPhone 6 Plus 2910 mAh, iPhone 6 s 1715 mAh, iPhone 6 s Plus 2759 mAh. IPhone SE's battery is only 4% more capacity than iPhone 5s but there are improvements to the chip, compared to iPhone 6s and iPhone 6s Plus screen size is small and resolution is low , It seems that battery holding is getting longer.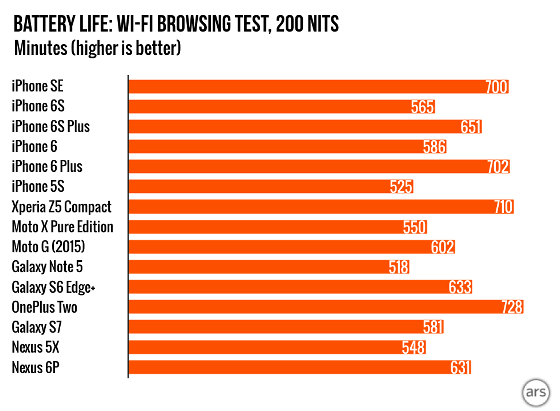 The test results with batteries using WebGL are as follows. The iPhone SE shows the overwhelming difference with other Apple terminals, the result is higher than the Xperia Z5 Compact and Galaxy S6 Edge +.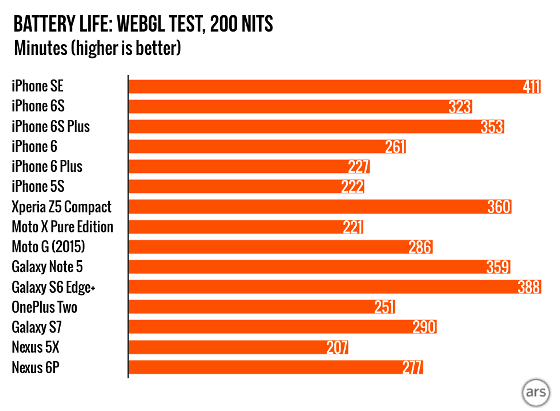 There is also a comparison of the camera performance. The following is taken with iPhone 4s.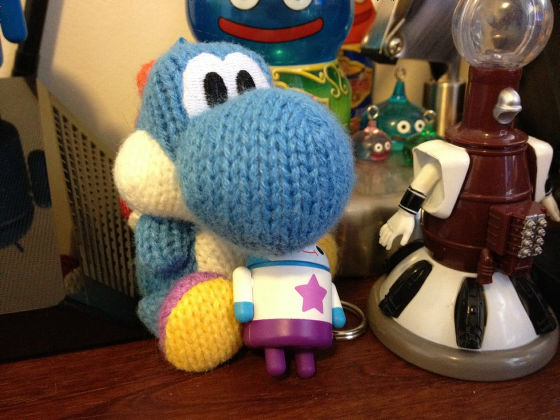 IPhone 5 / 5c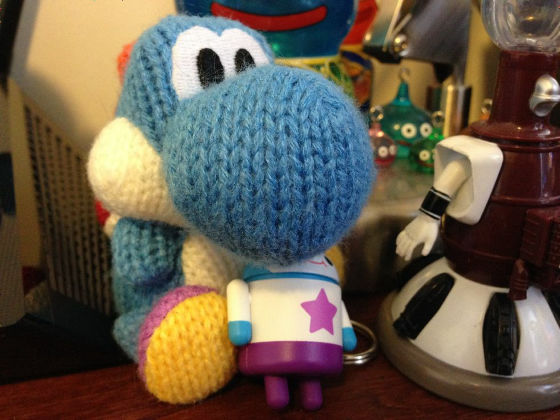 IPhone 5s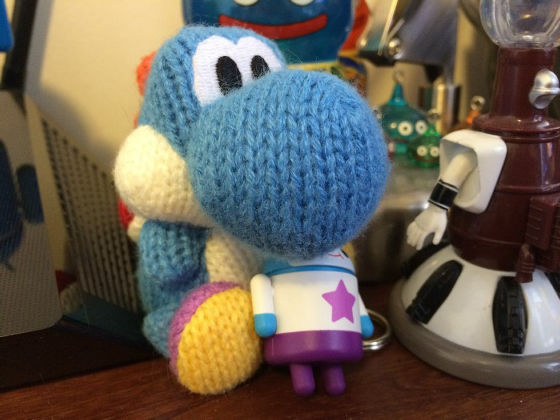 IPhone 6s



With iPhone SE ......, there is no big difference in short distance shooting in bright places.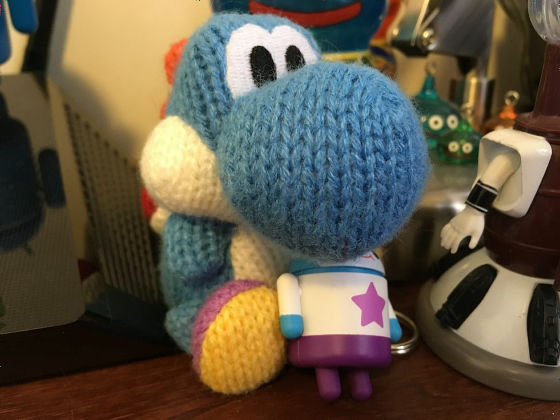 However, in the case of shooting in the dark place, the difference in camera performance is noticeable. Below is the iPhone 4s, barely to understand the outline of the object.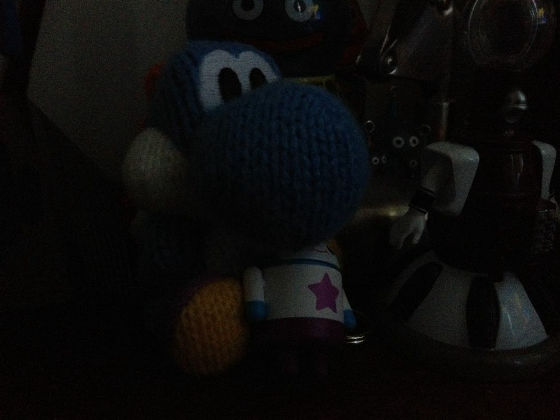 Although the iPhone 5 / 5c is brighter than the iPhone 4, the noise is conspicuous.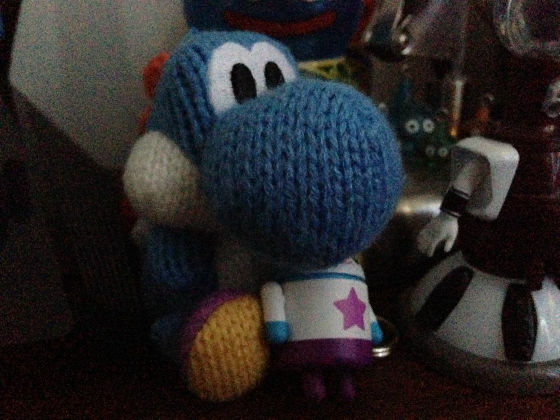 IPhone 5s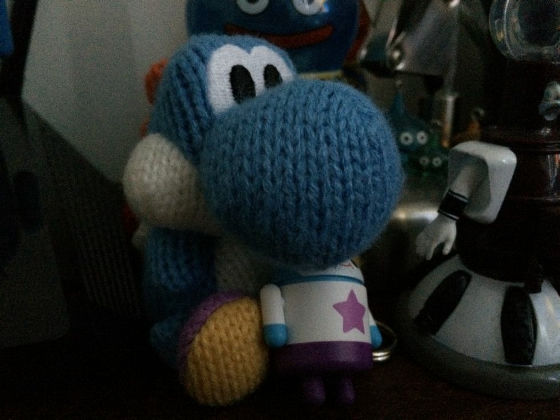 IPhone 6s. You can see that the noise gradually decreases as the terminal becomes new.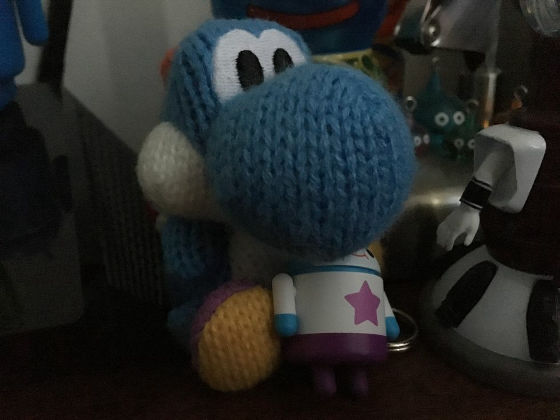 Because the iPhone 6s and the rear camera of the iPhone SE are the same 12 million pixels, it seems that there has not been any change in how the picture was taken, but it can be said that the camera performance has definitely advanced from other terminals .