Actually hold the "iPhone SE" which can be operated with one hand by hand and try it out like this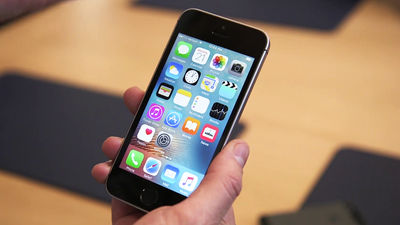 Apple's announced new 4 "IPhone SE"The actual movie that is actually being held and held in the presentation venue is released to the public. As Apple, you can see how the terminal of the 4-inch iPhone SE that has become since the iPhone 5s has become, by seeing the movie actually being operated.

The new iPhone SE finally makes a small phone feel powerful | The Verge
http://www.theverge.com/2016/3/21/11274922/new-iphone-se-photos-video-hands-on

Actually viewing how you operate the iPhone SE by hand holding it can be confirmed from the following movie.

IPhone SE hands-on - meet Apple's tiny phone - YouTube


It is the iPhone SE that iPhone 5 has the iPhone 5 on the left hand of Mr. Bourn of The Verge of IT related media on the left hand.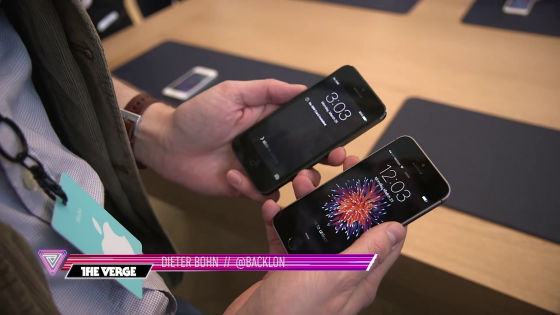 The iPhone SE is similar in design to the iPhone 5, and the button arrangement is also almost same.



From the left I tried putting iPhone 6s, iPhone SE, iPhone 5 side by side.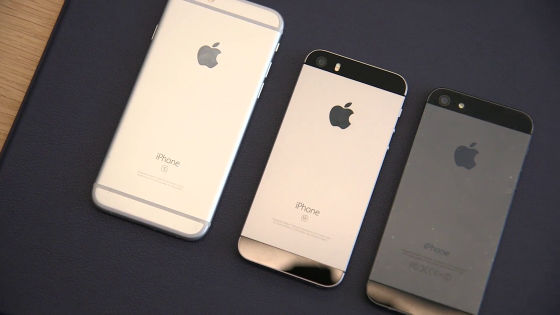 If you look at what you have in your hand, you can see that the size is considerably smaller than the iPhone 6 and 6s models. However, even with miniaturization, since it has the same A9 chip as iPhone 6s, performance is top-class smartphone.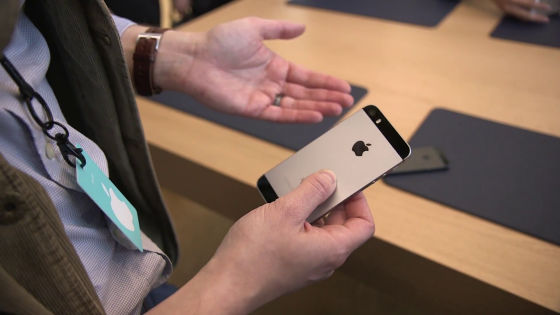 When you start the camera, you can realize that the startup speed is fairly fast.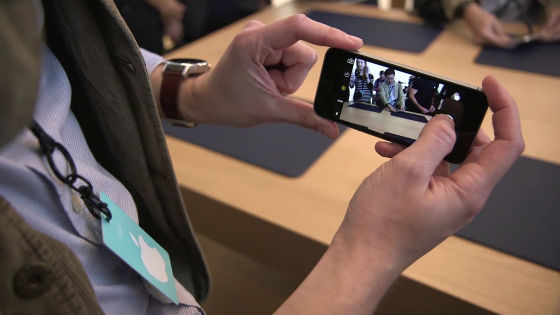 The camera supports Live Photos (live photo) added with iPhone 6s / 6s Plus.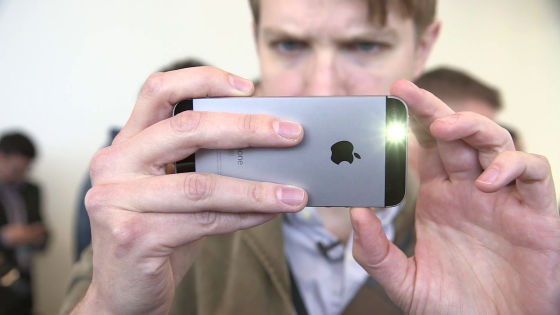 However, since 3D Touch (3D Touch) is not installed, operation of live photo is performed by "long press".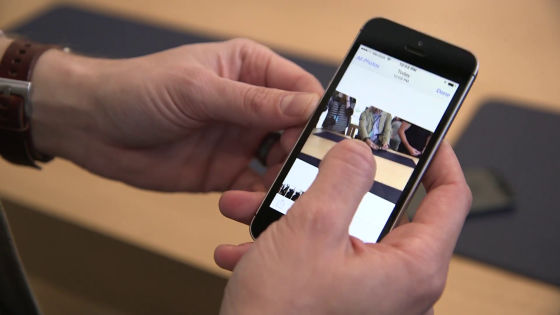 The iPhone SE seems to be able to feel the power of the A9 chip with a null null operation.



It is possible to play 3D graphic games that are loaded with processing without problems.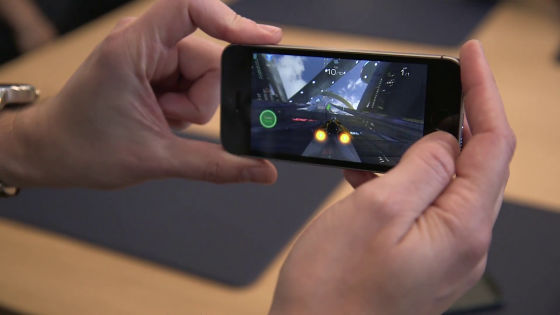 There seems to be many users who have been waiting for the iPhone SE which can be operated easily with one hand.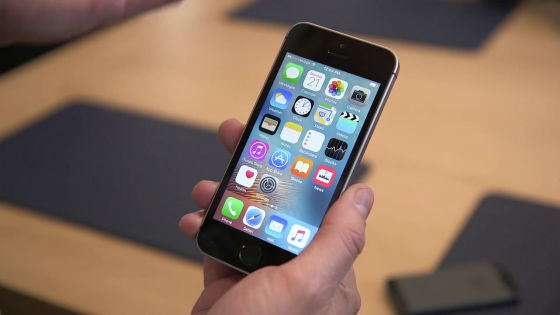 This is Rose Gold of the iPhone SE.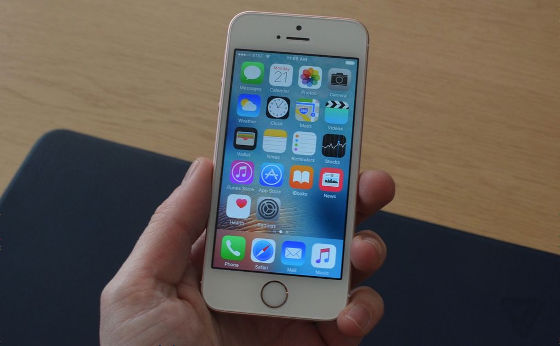 back.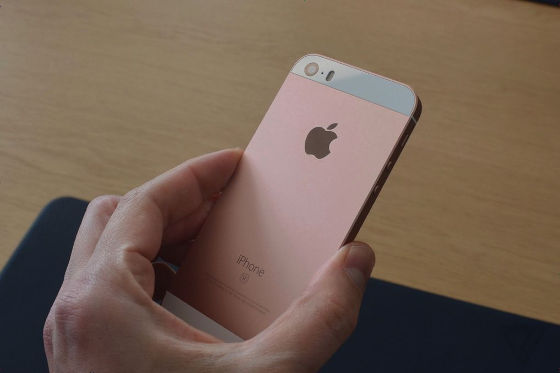 There is a power button on the top.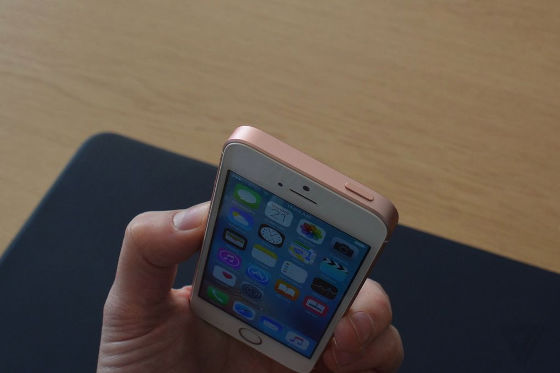 There is an earphone jack, speaker, Lightning connector on the bottom.



On the side are sound on / off buttons and volume control buttons.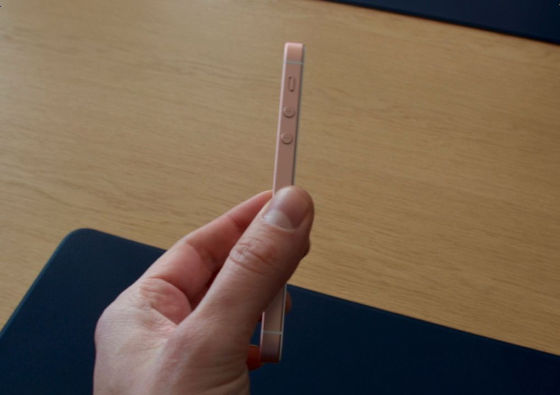 It is also characterized that the sides are not rounded like iPhone 6/6 Plus or iPhone 6s / 6s Plus.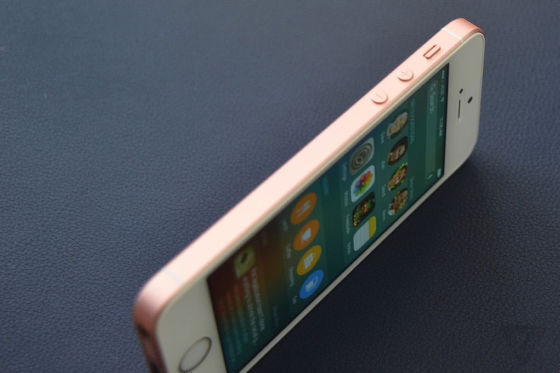 Side with iPhone 6s like this.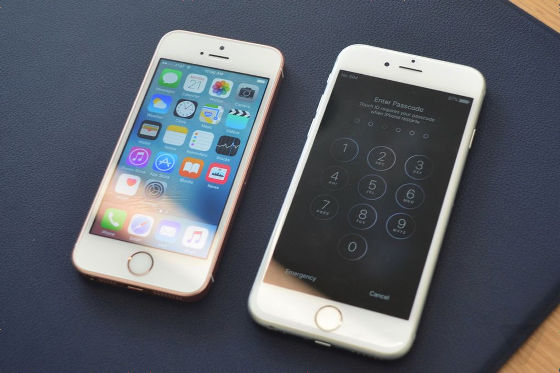 Unlike the iPhone 6s, iPhone SE cameras are not protruding.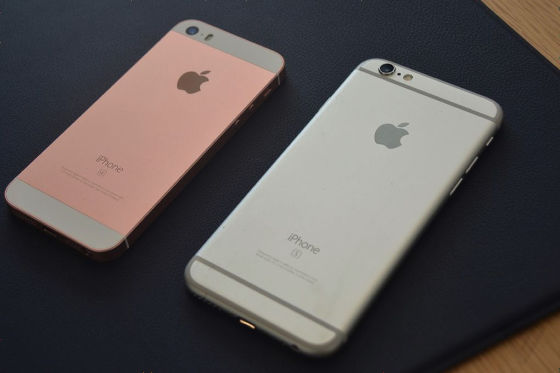 According to The Verge who actually touched the iPhone SE, although the function is downgraded in many cases when the device is downsized, the iPhone SE showed almost the same behavior as the iPhone 6s. The Verge says "Although it is regrettable that there is no evolution in the design aspect compared to iPhone 5 and 5 s, it is a perfect product for those who are looking for a small iPhone."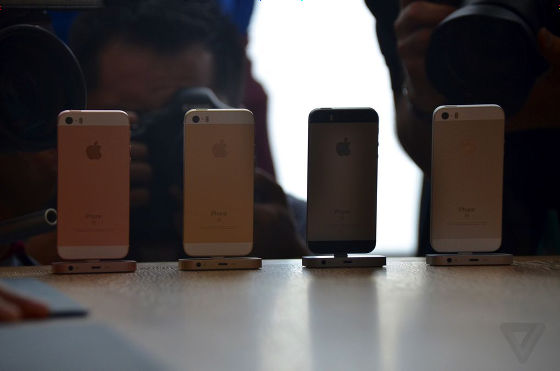 · Continued
A number of new bands were added to the price cut Apple Watch, all kinds of bands summarized - GIGAZINE