Compare photo quality of iPhone 7 Plus, iPhone 6s Plus and single lens digital camera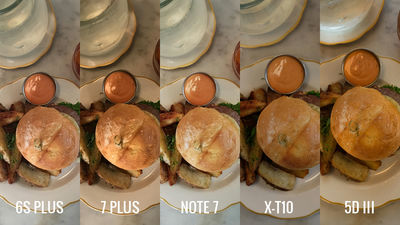 Apple's Cook CEO also acknowledgedFirst public of photos taken with iPhone 7 Plus"Was done at SI.com, but with only photos taken with iPhone 7 Plus, there was no comparison object and I did not know how much it is different from other cameras. However, a review article of the real time appears and it is getting to know what kind of camera performance it is.

IPhone 7 Review The future in disguise - The Verge
http://www.theverge.com/a/apple-iphone-7-review-vs-iphone-7-plus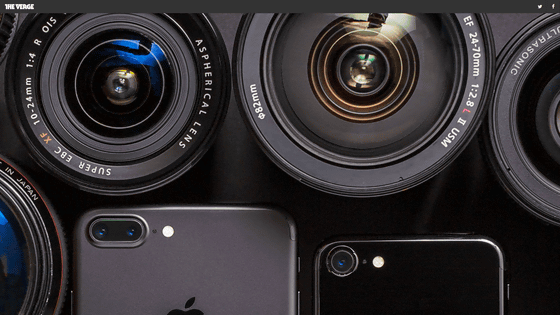 The Verge is iPhone 6s Plus, iPhone 7 Plus, Android has the highest camera performance among AndroidGalaxy Note 7, Fujifilm's digital cameraX-T 10, Canon's single lens reflex cameraEOS 5D Mark IIIWe are doing comparison.

The new lens of f1.8 is used for iPhone 7 · iPhone 7 Plus cameras, and the performance is surely improved compared with iPhone 6S · iPhone 6s Plus. The Verge says "At the time of iPhone 6s Plus camera performance is already at the highest level, exceeding this is about Galaxy S7 and Galaxy Note 7. 7 is not" big progress "compared with 6s" One step "about improvement" commented.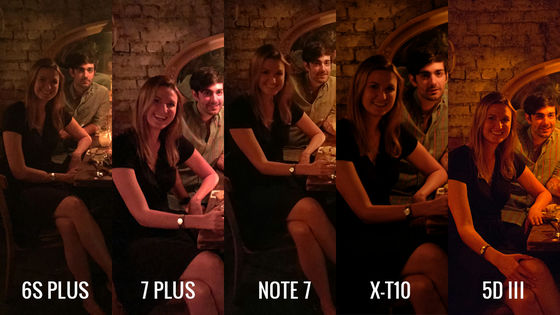 Each color has its own personality, iPhone 7 Plus seems to be warmer than the iPhone 6s Plus. X-T10 is a setting problem, a bit dark. With these five, Galaxy Note 7 looks like it looks delicious.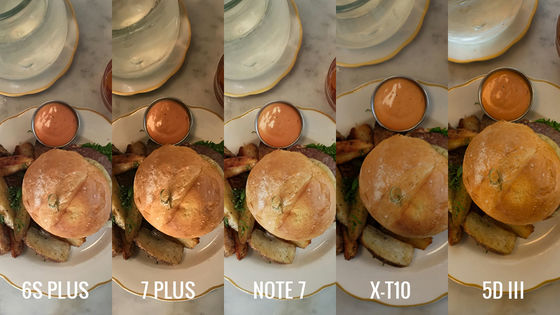 This is an iPhone 7 in place of EOS 5D Mark III, but I can not feel the big difference except Galaxy Note 7 is particularly bright.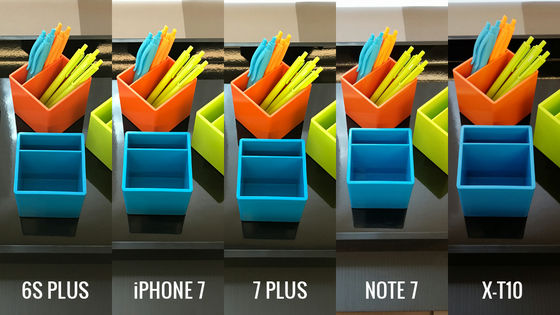 Ars Technica is comparing shooting with iPhone and Nexus 5X from iPhone 5s to 7 Plus.

IPhone 7 and 7 Plus review: Great annual upgrades with one major catch | Ars Technica
http://arstechnica.com/apple/2016/09/iphone-7-and-7-plus-review-great-annual-upgrades-with-one-major-catch/3/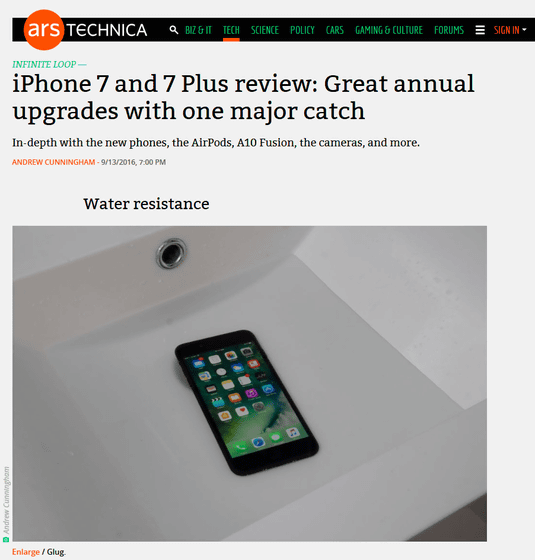 As a result, it is concluded that iPhone 7/7 Plus is not much different from 6 s / 6 s Plus under bright environment.

This is a picture taken with iPhone 7 ......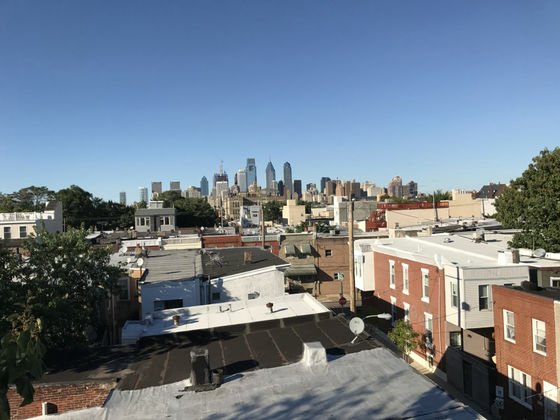 This is the iPhone 6.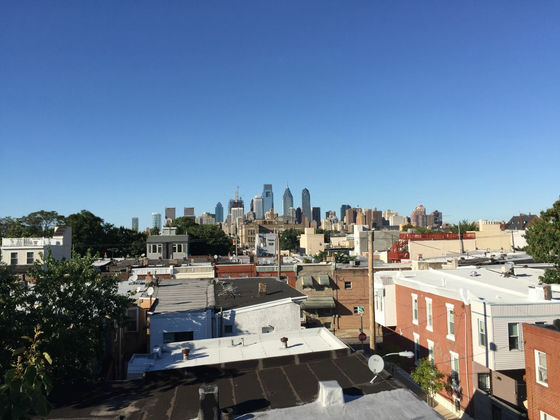 On the other hand, the performance difference often appears at night. It's like iPhone 6, but ...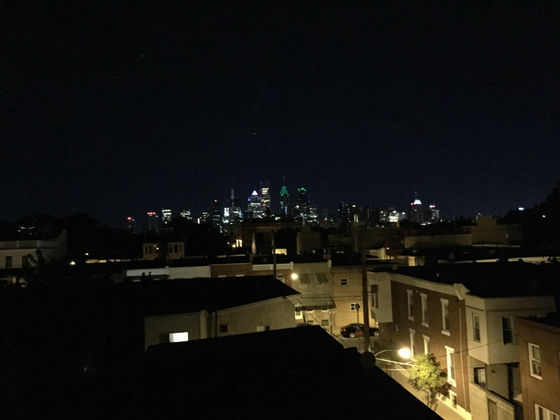 When it is iPhone 7, it is reflected brightly to night sky.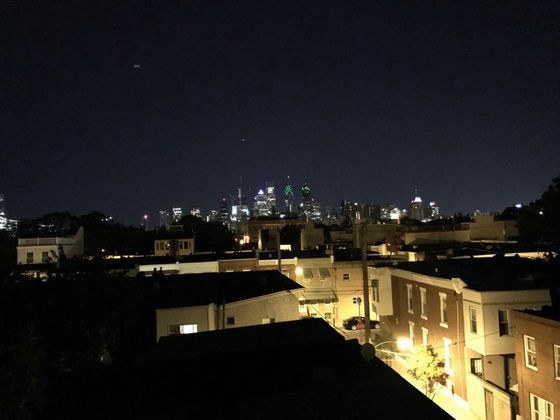 An indoor photo taken with iPhone 6 looks like this ...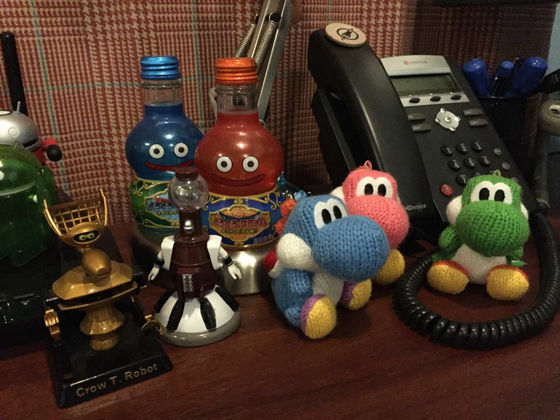 IPhone 7 is like this. If the size is like size posting on SNS, there seems to be no big difference ... ....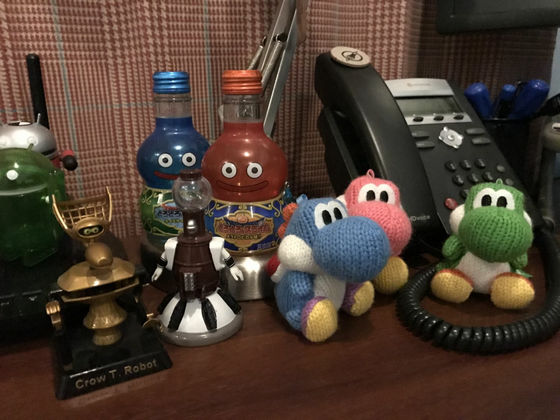 The feature of the iPhone 7 Plus is that it is a dual lens camera with the wide angle camera and the telephoto camera on the back. By linking this wide-angle camera and the telephoto camera, you can use the zoom function from a further distance. However, according to Ars Technica, the telephoto camera has no optical camera shake correction, and it is definitely a photograph with a grainy feeling. This is a picture taken at wide angle.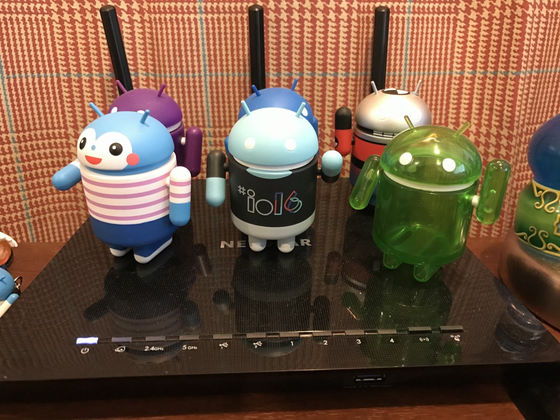 This is Telephoto. If the brightness is not enough enough, it may become a shaken picture in some cases.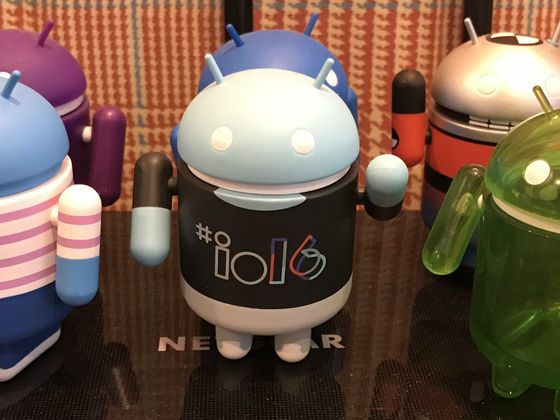 In future, "depth of field effect" which adds blurring effect to the background is supposed to be added, and it will be possible for iPhone to take pictures that shoot with a single lens reflex camera with well-blurred.