"A11 Bionic" of iPhone 8 / X has performance superior to MacBook Pro's Intel Core i 5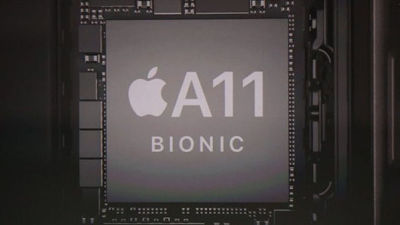 Apple's new SoC installed in the iPhone 8 series and iPhone XA11 Bionic"GeekbenchBenchmark results of iPad Pro "A10X Fusion" more than the notebook PC MacBook Pro "Intel Core i5-7360U", it has become clear that it has outstanding performance.

iphone10 - Geekbench Search - Geekbench Browser
https://browser.geekbench.com/v4/cpu/search?q=iphone10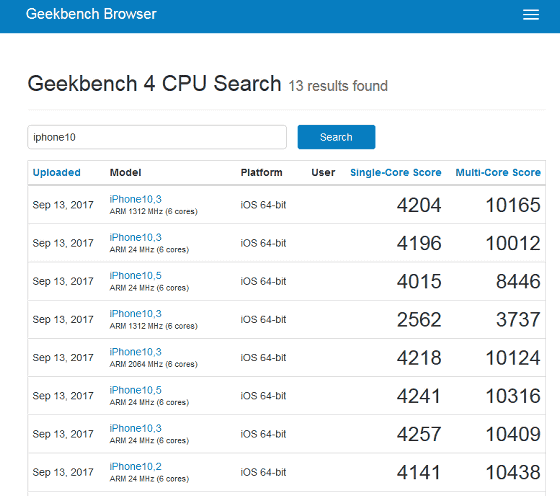 Apple held on September 13, 2017Special Eventso"iPhone 8"Or"iPhone X"Was announced, the benchmark score of the new iPhone began to rise to Geekbench at once. The score of the 6 core SoC "A11 Bionic" of "iPhone X" searching out "iphone 10" is as follows. The single core score is "4204", the multicore score is "10165".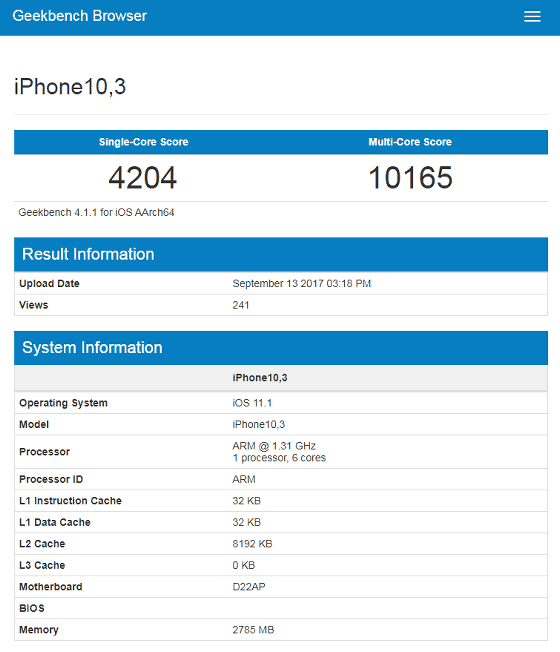 Detailed contents of single core performance.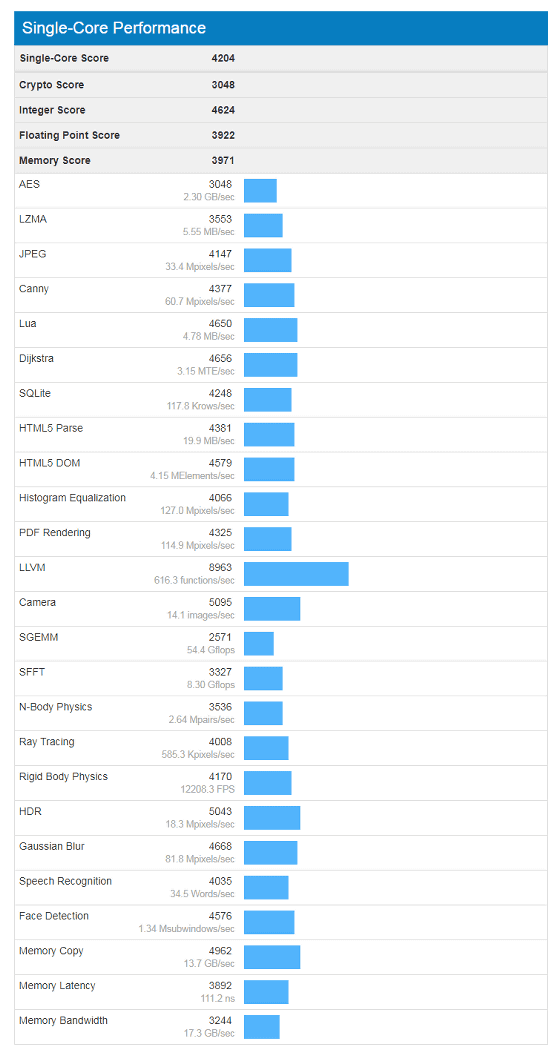 Detailed contents of multi-core performance.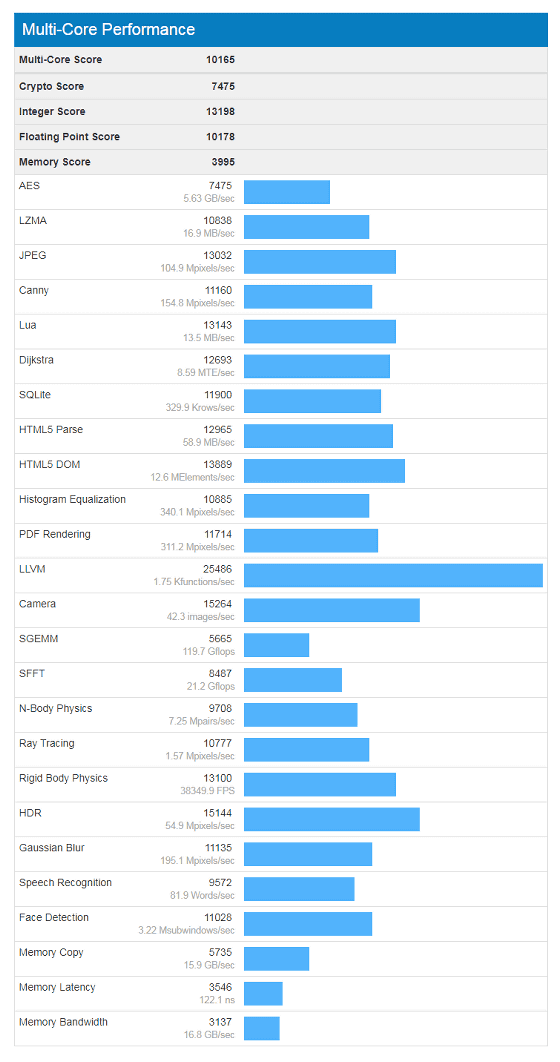 You can see how great the score of Geekbench on the A11 Bionic chip of iPhone X is great compared with other terminals. A 6-core SoC "A10X Fusion" equipped with a significant performance improvement of 30% compared with the previous iPad Pro "iPad Pro (2017)"Has a single-core score of" 3958 ", a multi-core score of" 9325 "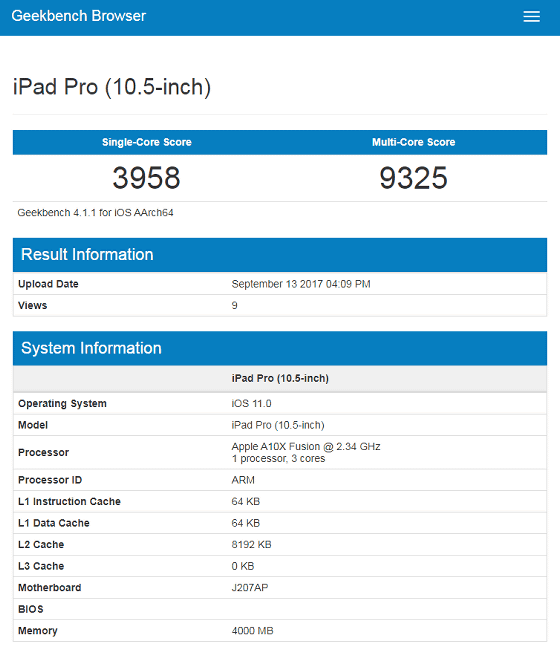 SoC "Qualcomm Snapdragon 835"Android terminal equipped with the highest peak"Samsung Galaxy S8 +"Has a single core score of" 2017 ", a multicore score of" 6699 "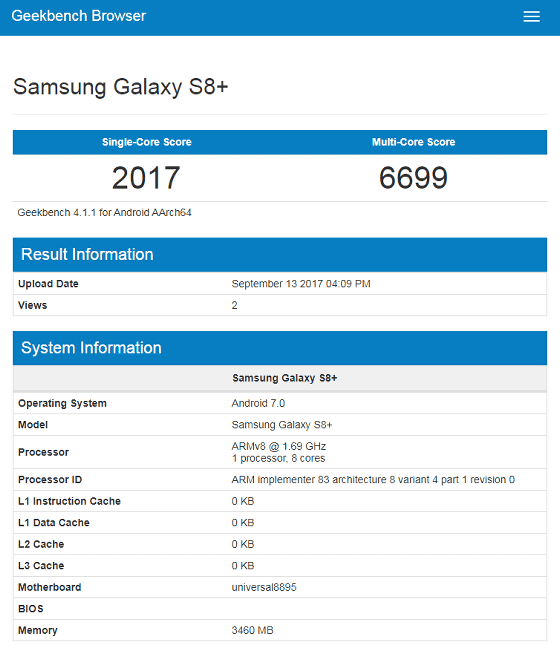 Since the notebook PC "MacBook Pro (2017)" with x86 CPUU "Intel Core i5-7360U" has a single core score of "4474" and a multicore score of "9490", iPhone X has multi- To the result that it has the performance of Pro or more. It is a surprising result that smartphones fitting in hands will outperform the performance of high performance laptops.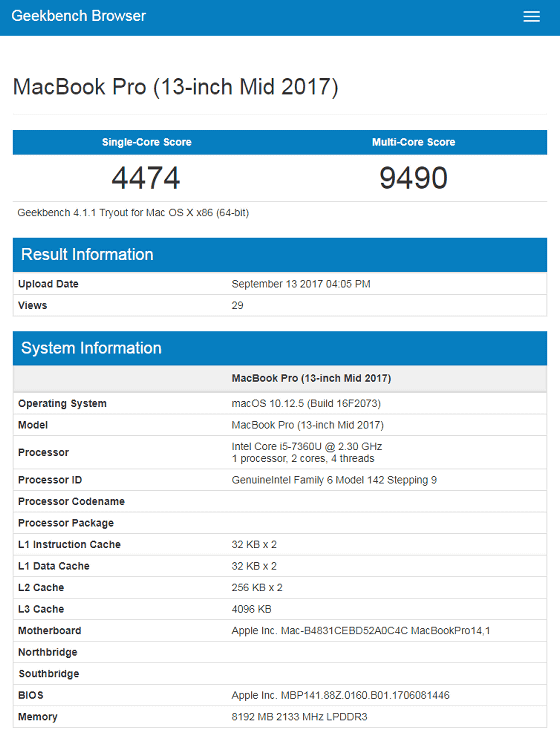 MacBook Pro (2017)'s "Core i7-7820 HQ" has a single core score of "4480" and a multi-core score of "15553".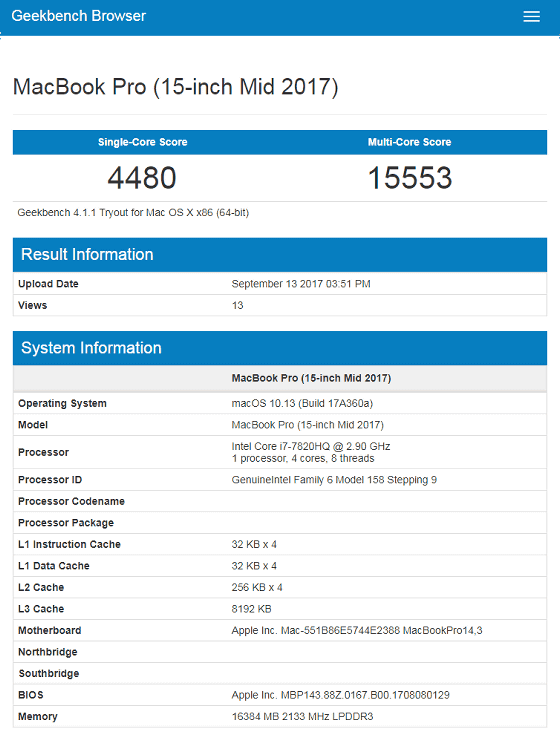 Compare the performance of iPhone X with the previous model including iPhone 7 and Google PixeliDownloadBlogHas created it.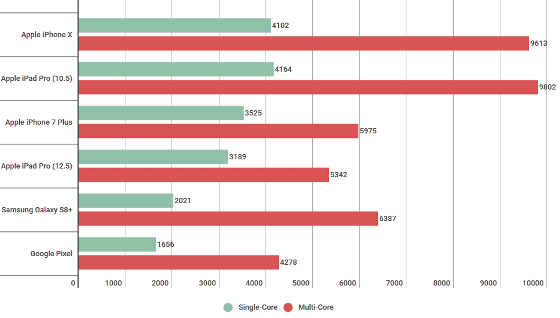 In comparison with the high-end SoC of the Android terminal, the conventional Apple's A series chip was characterized by "core number is modest and single core performance is high", but with the 6 core A11 Bionic, even with multi-core performance, other SoC It is distinguished that we are launching the performance that overwhelms the performance. It is difficult to accurately compare the performance with a notebook PC that is not a different platform Android terminal or mobile terminal, but with the benchmark score at Geekbench, the iPhone 8/8 Plus / X does not hold other terminals It seems to have performance.