The fastest 64-bit web browser "Waterfox"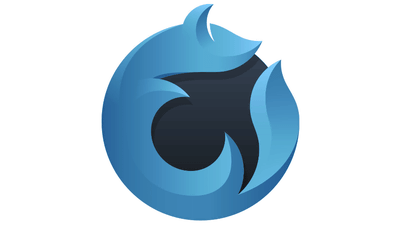 The Web browser "Waterfox", which was developed specifically for 64-bit since 2011, was born from the Mozilla platform, but it has evolved differently from Firefox and it is the fastest on 64 bit. Since I was concerned about the difference with Firefox, I checked it.

Waterfox - The fastest 64-Bit browser on the web
https://www.waterfoxproject.org/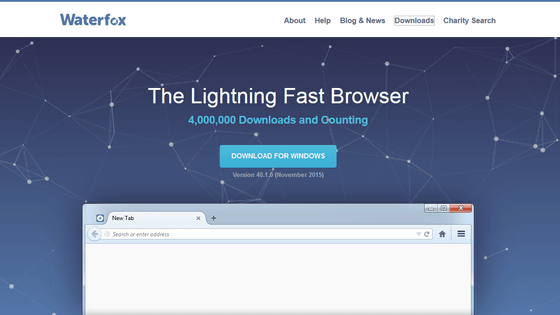 MrAlex 94 / Waterfox · GitHub
https://github.com/MrAlex94/Waterfox

Click "Waterfox 40.1.0 Setup" on the download page.

Waterfox - Downloads - The fastest 64 - Bit browser on the web
https://www.waterfoxproject.org/downloads.html




Launch the downloaded installer




Click "Run"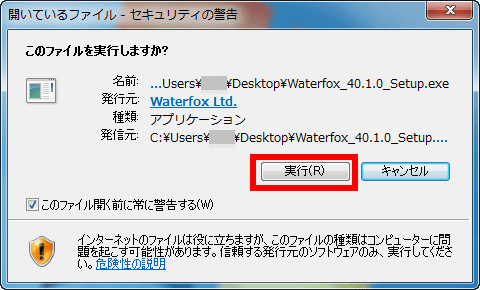 Click "Next"



Click "Next"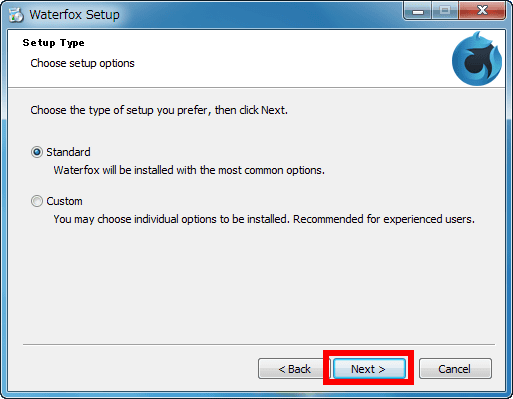 For the time being, I just want to try out what browser, please uncheck "Use Waterfox as my default web browser" and click "Install".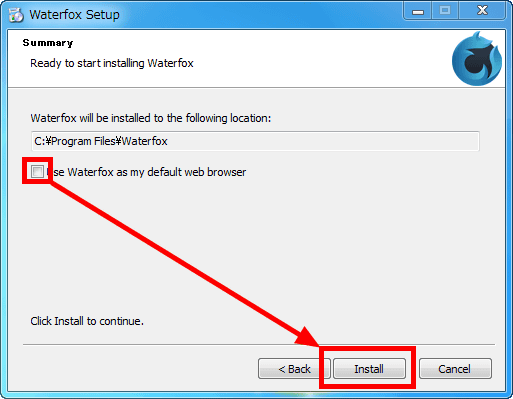 Click "Finish".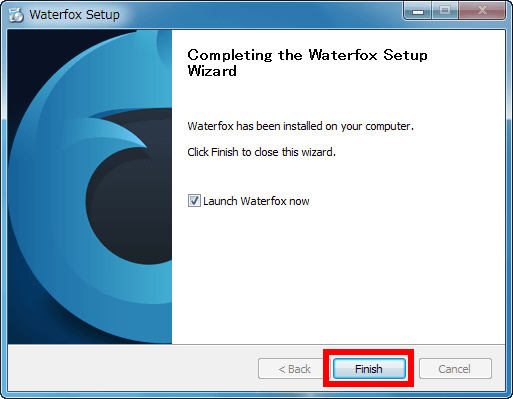 In addition, because it is like living in Firefox, this message appears when Firefox is running, even if you install Waterfox for the first time. In that case please exit Firefox and start Waterfox again.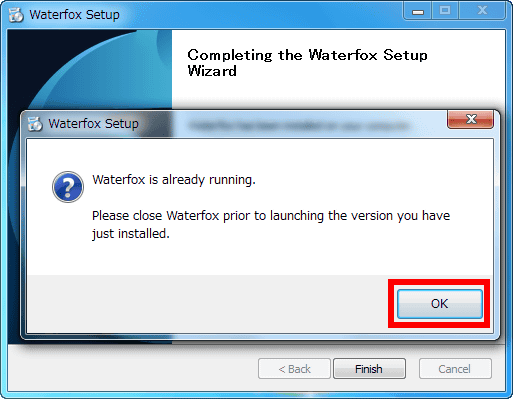 The icon looks something like this, it looks like I made the Firefox icon blue.




Rebooting will start loading Firefox add-ons.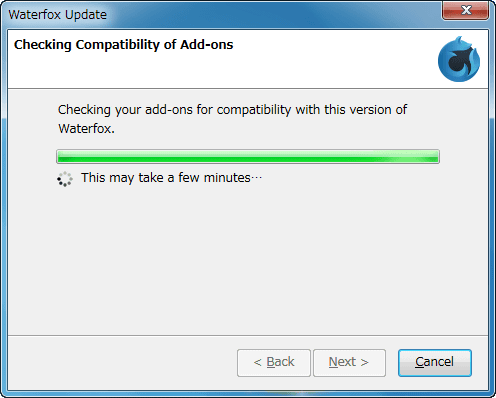 Click "Do not Check".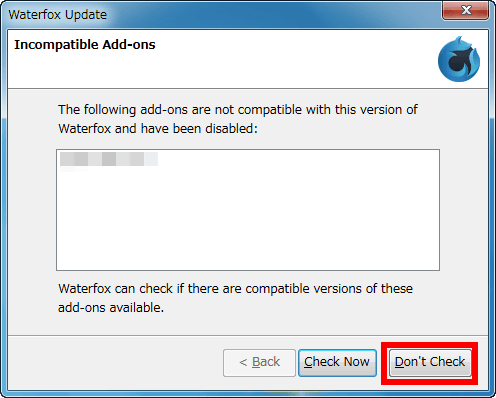 This will start up. It looks exactly like Firefox.



But, definitely "Waterfox".




If this is the way it is in the English version, please install the language pack from the download page if you want to Japaneseize. In addition, if you install language pack for Japaneseization, "Firefox starts parsing XML" when it starts up and Firefox will not be able to start even when Waterfox is not running, so if you want to coexist with English Please use it as it is.

Since the language file is prepared in the lower part of the download page, click "Download" on the right side of the "Japanese" column.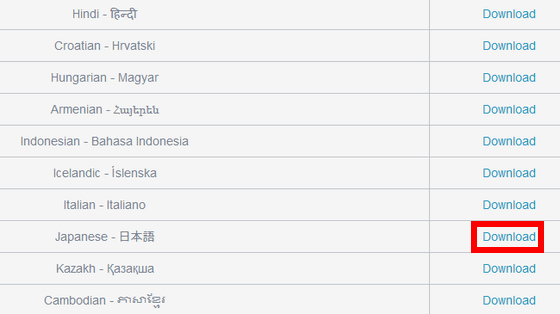 Then, such a popup will be displayed, so click "Allow" to start downloading.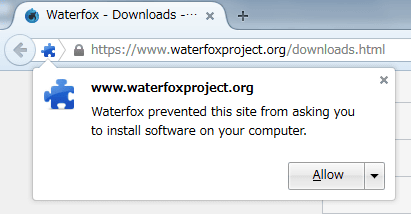 Click "Install" OK.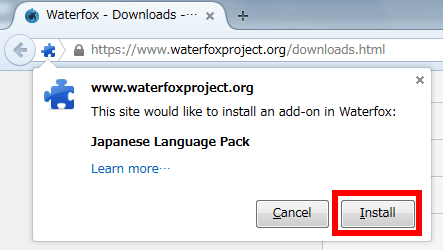 Enter "about: addons" in the address field, and downloading is completed when looking at the "Languages" column.




However, it can not be Japaneseized by this alone. Enter "about: config" in the address bar and "General.useragent.localeEnter. Double-click because the same item name appears in the bottom column.




Since the text box in the dialog that appears is "en-US", "Ja-jp"And click OK.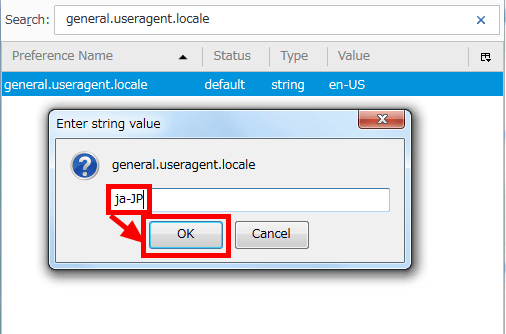 OK if the line of general.useragent.locale is in bold.




This will restart Waterfox and the menu will be in Japanese.




When I display GIGAZINE's headline news, it looks like this. Because there is not something called "Waterfox if this is there", there is no difference from Firefox in appearance. However, there was a case that the extended function that works with Firefox does not operate in Waterfox, so be careful.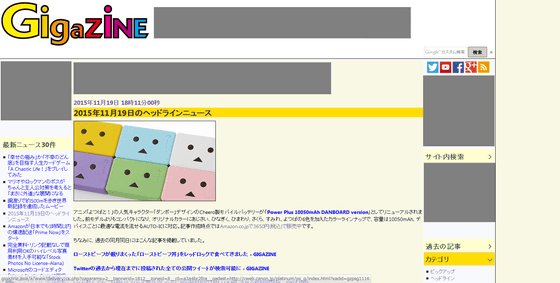 Because it is a 64-bit specialized browser which is the fastest advocate, people who are troubled by Firefox is not likely to feel a change when you try it, but some people may not feel such a big difference . However, as you can see, usability is almost the same as Firefox. Since settings and so on are handed over as they are, Firefox users can transfer without interruption as it is, it seems worth the try.

In the past, you have to enter "intl.accept_languages" from "about: config" in Japaneseization, and "en - US, en" in the place of "ja, en - US, en" It seems that it was not necessary in Waterfox 40.1.0. If you do not speak Japanese even if you make the above changes, please also try this procedure.




By the way, as mentioned above, installing the Japanese language pack of Waterfox will display an error dialog saying "XML parse error: undefined entity is used" when trying to start Firefox as follows It may not be able to start up.




This will be fixed by "Uninstalling Japanese language pack of Waterfox", not "Reinstall Firefox" or "Uninstall Waterfox". Follow "Waterfox" menu as "Tools" → "Add-ons" and click "Delete" on the right side of "Japanese Language Pack" in "Language pack" OK.




If Waterfox was uninstalled first, you can install Waterfox again and do the same procedure. Alternatively, if the entity of the language file is "C: \ Users \ (user name) \ AppData \ Roaming \ Mozilla \ Firefox \ Profiles \ (8-digit character string) .default \ extensions \ [email protected]" So it is okay to delete this file directly.