'Hekasoft Backup & Restore' which can save and restore profile settings of more than 30 kinds of browsers for free and easy easily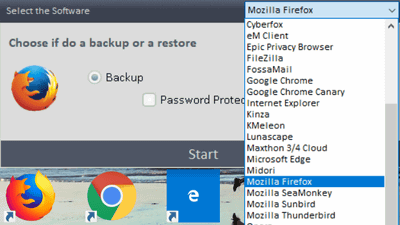 Bookmarks, installed extensions and other profiles that summarize browser user settings, some browsers such as Mozilla Firefox and Google Chrome can share with accounts. However, some people remember resistance to sharing data including personal information on the network. " Hekasoft Backup & Restore " is a free software that allows you to save and load profiles with just one click, even if you are offline you can easily back up your browser's profile or switch to another device.

Hekasoft Backup & Restore 0.75 | Free Browser Backup Software
http://www.hekasoft.com/hekasoft-backup-restore/

You can download EXE format installer version and ZIP format non-installer version from the official site. To download the installer version this time, click "Download Now - Installer".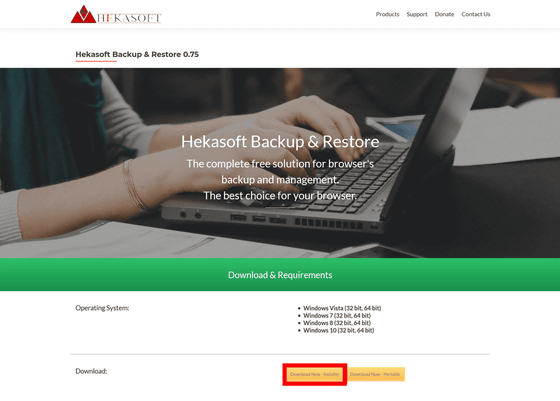 Save "backup-restore-0.75.exe". The capacity is 1.39 MB.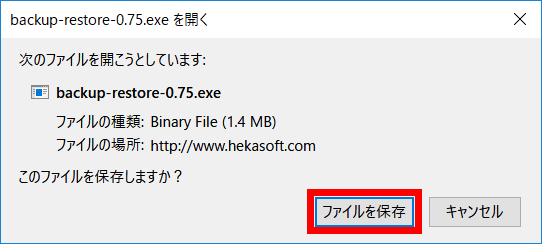 Double-click the downloaded "backup-restore-0.75.exe" to launch the setup wizard.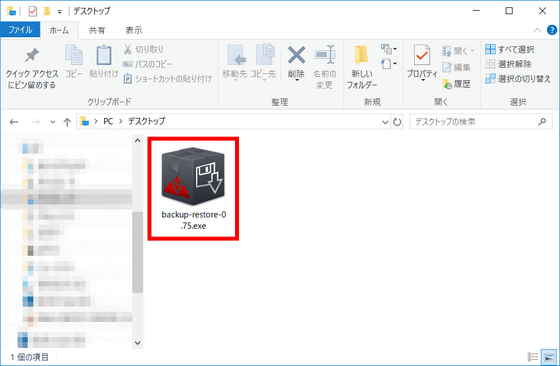 Select the language and click "OK".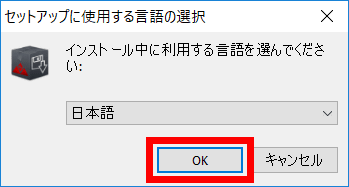 Since the license agreement is displayed, select "I agree" and click "Next".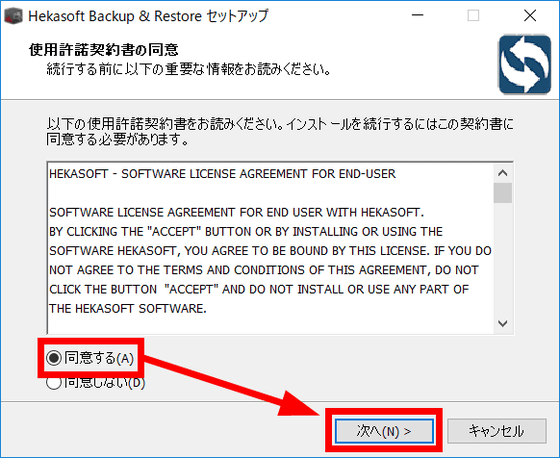 Specify a suitable folder for the installation destination and click "Next".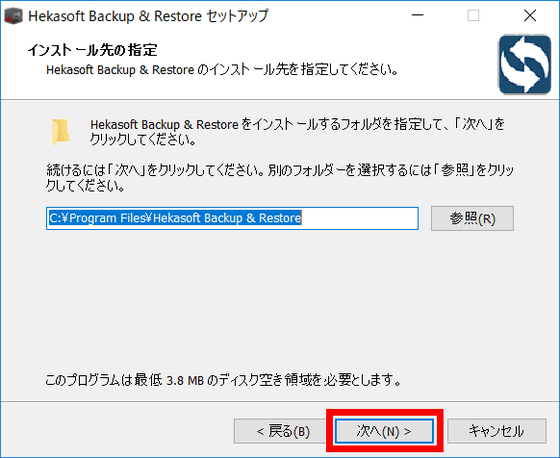 A shortcut is created in the start menu. Click "Next".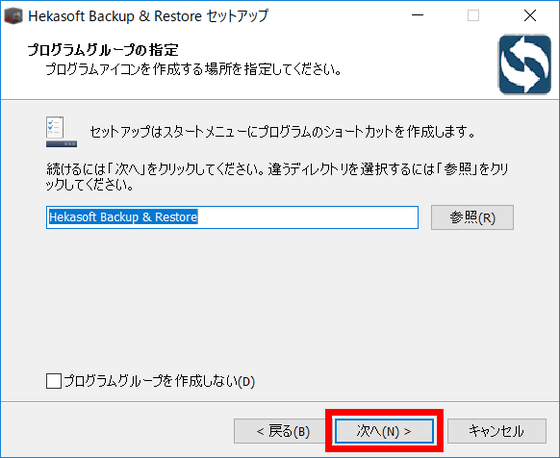 In addition, you are asked if you want to create an icon on the desktop, and click "Next".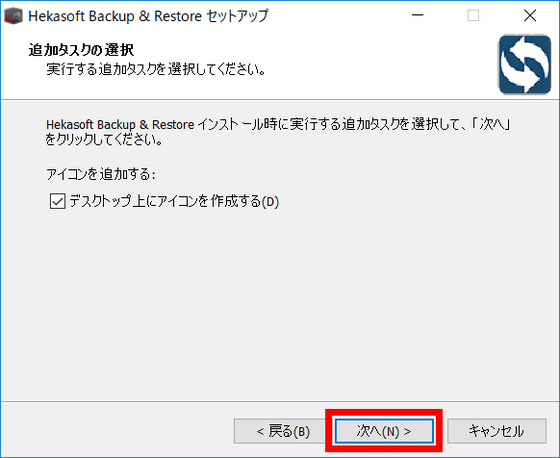 When you are ready to install, click Install.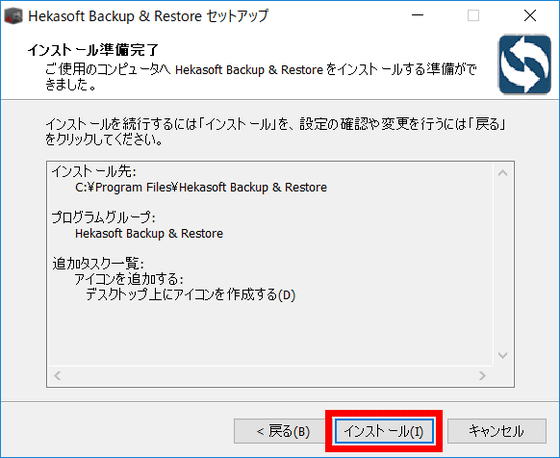 This completes the installation of "Hakasoft Backup & Restore". Click "Finish" to exit the setup wizard.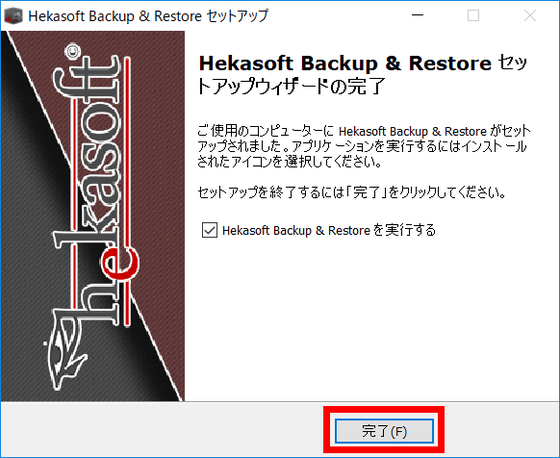 Start "Hakasoft Backup & Restore" immediately. Click "Avant Browser" in the upper right corner of the window to display the names of browsers where profile settings can be stored side by side. We also support minor browsers such as Comodo Dragon , K-Meleon , Kinza from major browsers such as Google Chrome, Mozilla Firefox, Internet Explorer.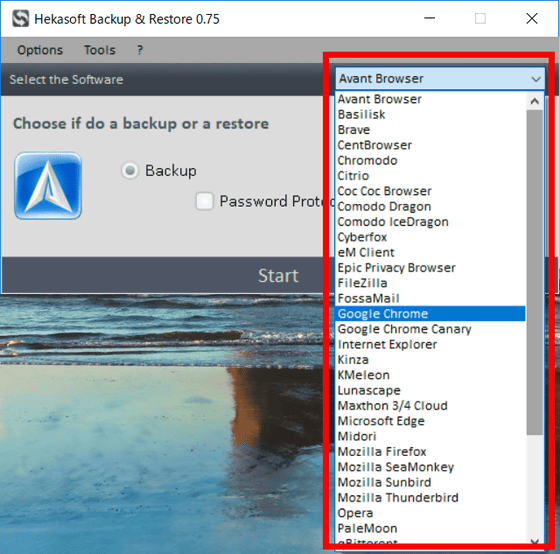 After selecting the browser, check "Backup" and click "Start".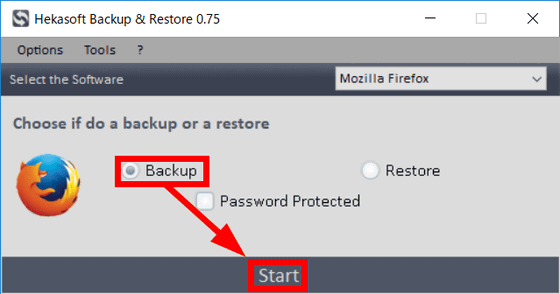 Profile settings are compressed into their own files with extension ".backup". After saving the backup file in a suitable place, backing up the profile settings is complete.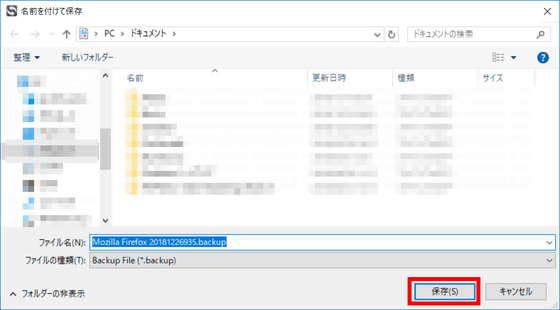 When the backup is completed, a popup "Backup: Complete" will appear in the lower right corner of the desktop.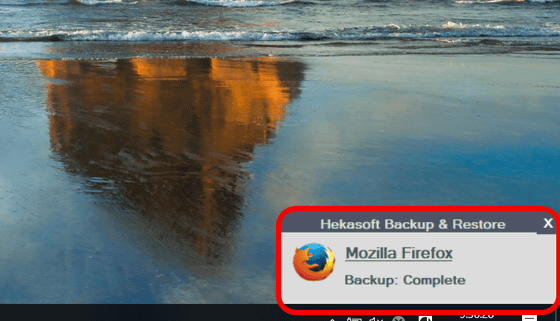 To read from the backup file, select "Restore" and click "Start" ...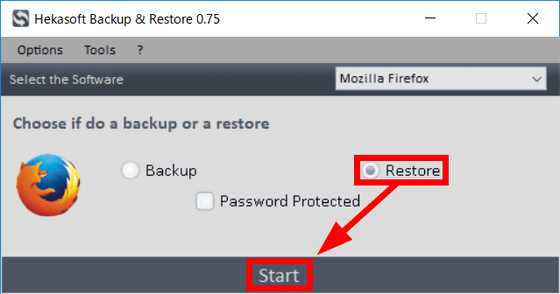 Selecting and saving the saved backup file completes the restore.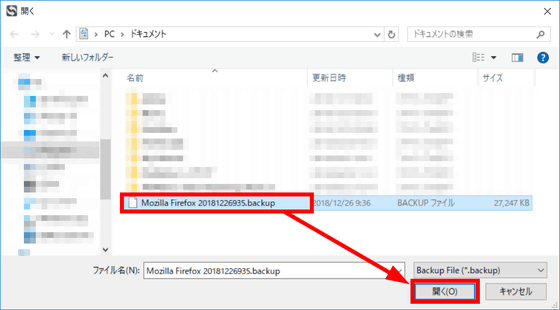 If you restored with Firefox, you had to refresh the browser after loading. Click the tool icon in the upper right and select "Troubleshooting information".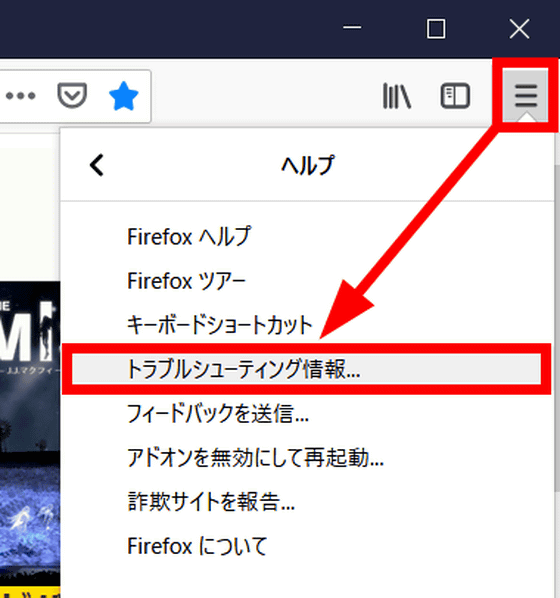 Please click "Refresh Firefox" in the upper right.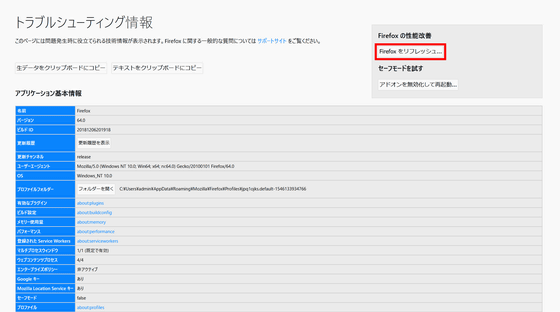 "Hekasoft Backup & Restore" to other browser Thunderbird and Filezilla , etc., is also compatible with a mailer or FTP software. In addition, since non-installer version is also prepared, you can easily migrate browser settings to offline PC by writing non-installer version and backup file to recording media.