Firefox clone "Pale Moon" which is speeding up by optimizing only for Windows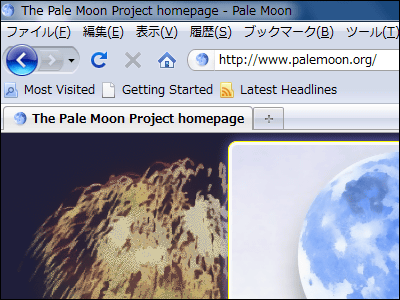 The fact that Firefox is not bigger than before was the fact that browsers with advanced features such as Google Chrome that are also fast selling Firefox selling features also appeared, but currently familiar browsers are still difficult to throw away thing.

"Pale MoonIs almost the same as Firefox's basic functions and designs, but while it has very high compatibility, it is possible to run at high speed by optimizing for Windows, so users already using Firefox In particular it is recommended software. It is available in Japanese and supports Windows 2000 and later OS.

Install on download, compare speed with Firefox etc from below.The Pale Moon Project homepage
http://www.palemoon.org/

Click "Pale Moon" from "Download" in the above page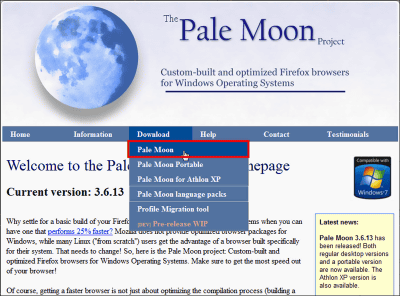 Scroll down



Click on the link in the red frame to start downloading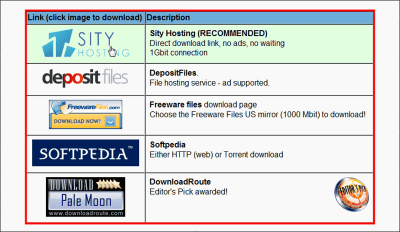 Click the downloaded installer




Click "Next"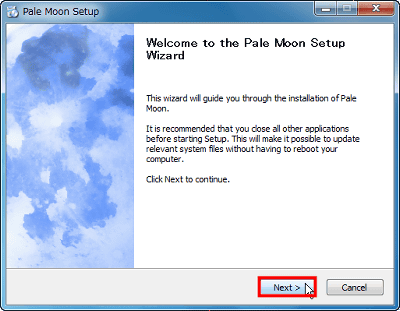 Click "Next"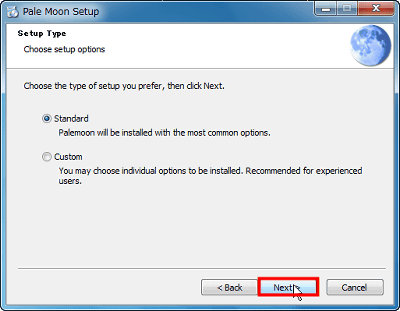 If there is no problem with the installation destination, click "Install"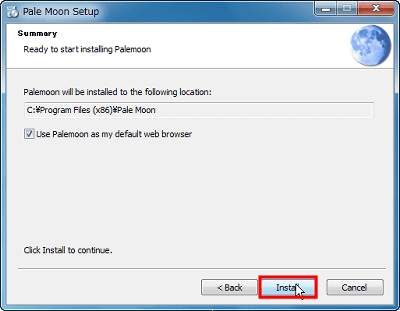 Click "Finish" to complete. Pale Moon stands up.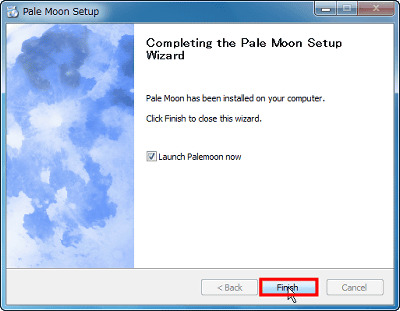 When you start up for the first time, you will be asked if you want to import information such as bookmarks from other browsers. To import, select the browser, select "Do not import anything" if you do not want to import, then click "Next".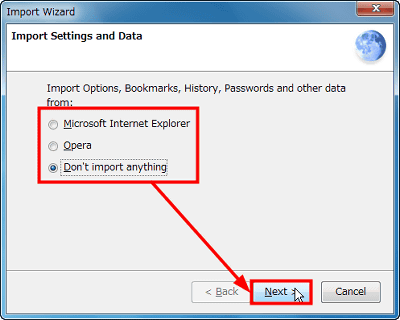 As you are asked if you want to set Pale Moon as a prescribed browser, click "Yes" or "No". "Yes" was chosen this time, but you can also change the setting later.




This is the start screen. It looks exactly like Firefox.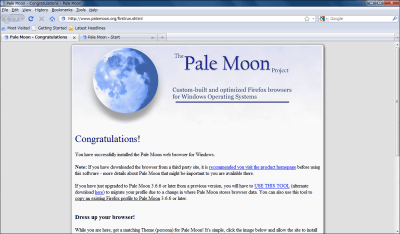 On the first start up, Pale Moon's start page will also open in tab.



How to Japaneseize

The Pale Moon Project homepage
http://www.palemoon.org/

Go to the above page with Pale Moon and click "Pale Moon language packs" from "Download"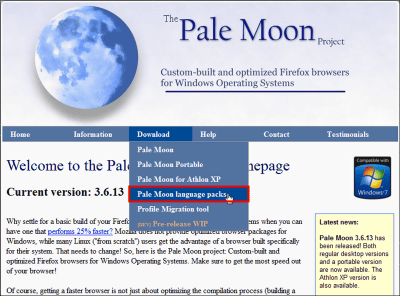 Scroll down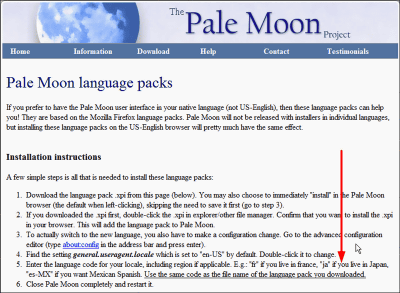 Click "ja.xpi"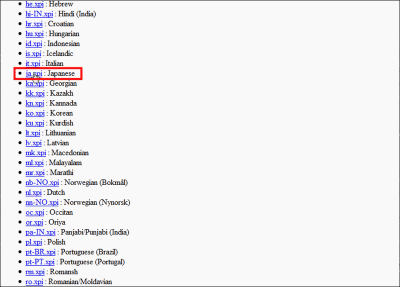 Then you will be asked if you want to install "Allow"



Click "Install Now"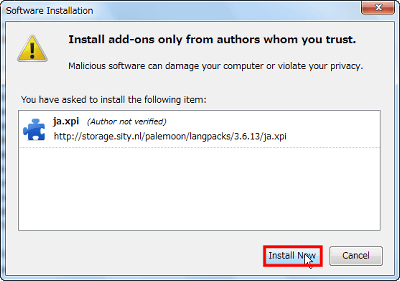 Once you need to restart Pale Moon click "Restart Palemoon"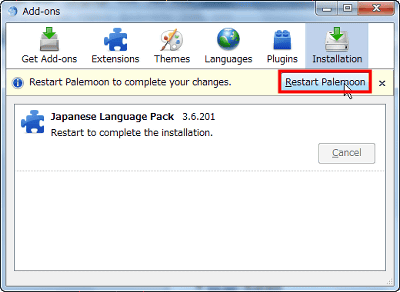 After restarting, a window will appear informing you that the installation is complete, so let's close the window.



Let's type "about: config" in the address bar




Then it will be like this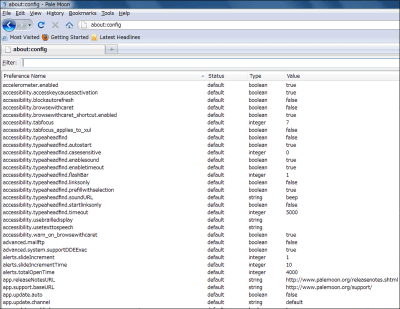 In the place where red frame part "Filter" is "General.useragent.localeEnter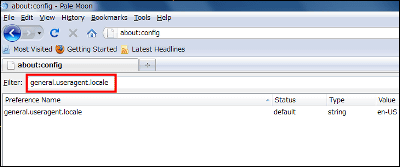 Double click on "general.useragent.locale"




Then a window like this will appear



Rename "ja-JP" and click "OK"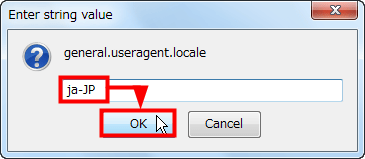 Again, to 'Filter' of 'about: config' Now 'Intl.accept_languages"And double click on" intl.accept_languages ​​"that came out




Simply type "ja, en-us, en" in the entry field and click "OK" to restart Pale Moon.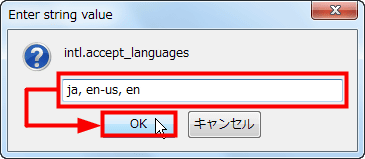 Japaneseization is completed.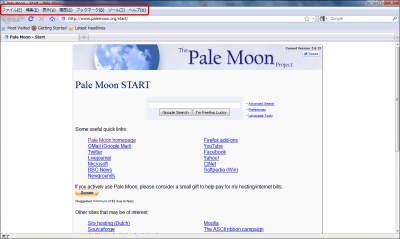 Comparison of rendering speed with Firefox

With the home page of Firefox and Pale Moon set to GIGAZINE, with the page cache cleared, compare the rendering time from displaying the browser to displaying GIGAZINE.

First, I will configure Firefox. In the "General" tab of "Options", we set the homepage to GIGAZINE by displaying the homepage at startup.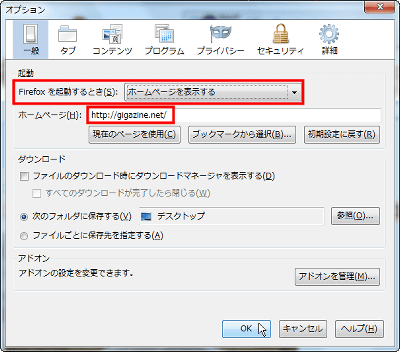 Then click "Delete Now" in "Network" of "Detail" to eliminate page cache.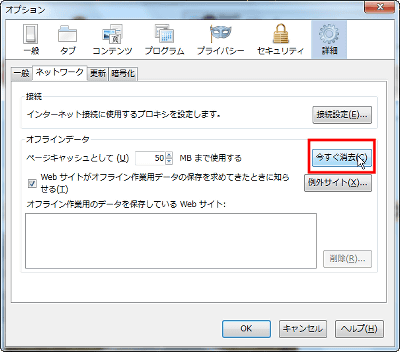 This time is the setting of Pale Moon. I set it to open the homepage at the same time as starting with the same flow as in the case of Firefox, and made its homepage GIGAZINE.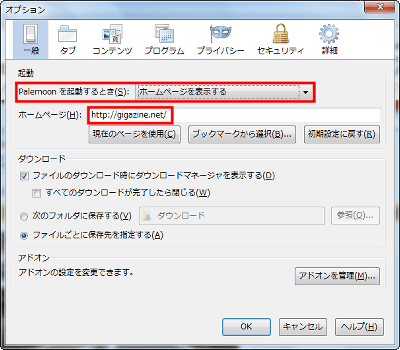 Likewise, clicking on "delete now" from "network" of "details" cleared the page cache. Preparation is complete.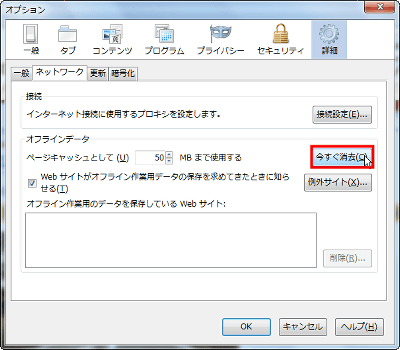 First of all, I will launch Firefox.




Since GIGAZINE opens, when looking at the rendering time of 'statistics' on the left side of the page'0.1369 seconds"Has become.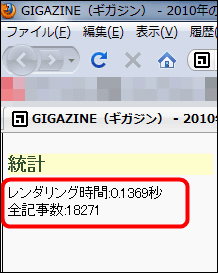 This time is Pale Moon.




Looking at the rendering time in the same way, "0.0795 seconds"was.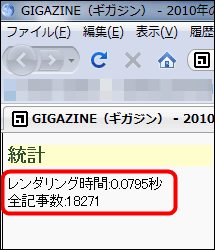 The rendering time depends on the environment and so on. Looking at the comparison result of this time as one example, it seems that Pale Moon seems to be a fast browser.