Goal 100,000 km bicycle circle around the world 100 photographs of a beautiful sight photographed in 65 countries of 52 countries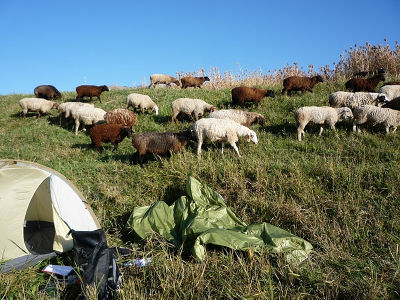 Traveling around the world on a bicycle is a series of unbelievable experiences and you can spend a time full of charm. nice to meet you,Takuya SAITO @ Chalidermanis. Goal Around 100,000 km bicycle circle around the world 100 countries. At first I worked in Australia from 2006 and worked around the farms in various places. I went to East Timor from there and traveled to Indonesia, Southeast Asia, China and Hong Kong to Hong Kong and returned to Japan. It took me two years and three months for my first overseas trip.

And this time, after leaving the local Fukuoka in May 2009, we went to Iki and Tsushima to Korea, and we moved to China, Central Asia, Iran, Southern Caucasus, Turkey and Europe to the Balkans, Central Eastern Europe, Baltic States, Scandinavia , Germany, Benelux, France, and now I am in Portugal. I ran 65,000 km with 52 countries.

So, the beautiful photograph collections taken in the process are as follows.
Speaking of Australia is Ayers Rock.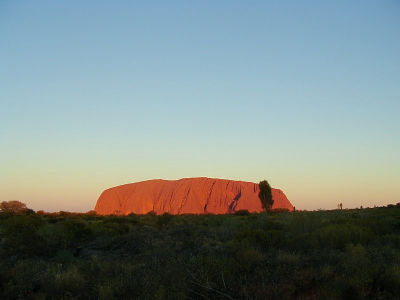 Although the story that the visitor got disappointed, the Singaporean Merlion who ran to the run and did not get disappointed.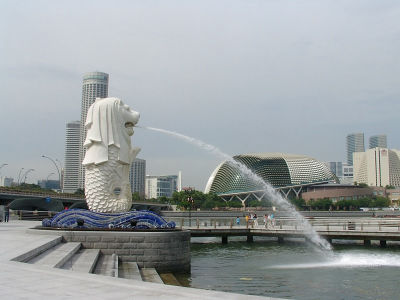 Speaking of Beijing in China is Tiananmen Square.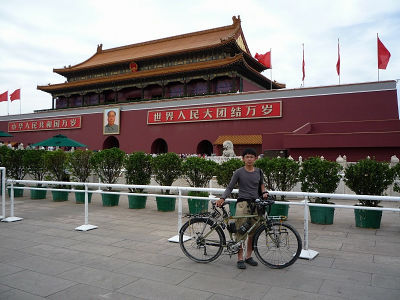 Samarkand in Uzbekistan is a historical city.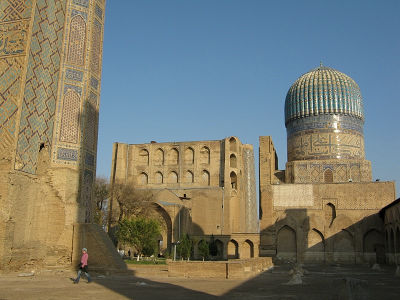 There are huge mosques like Space Fortress in Istanbul, Turkey.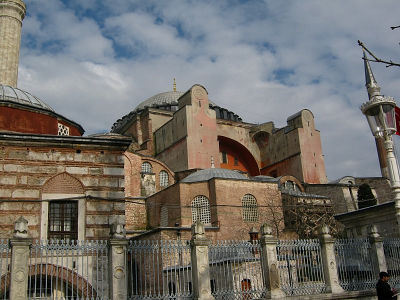 The symbol of Athens in Greece is the Parthenon temple.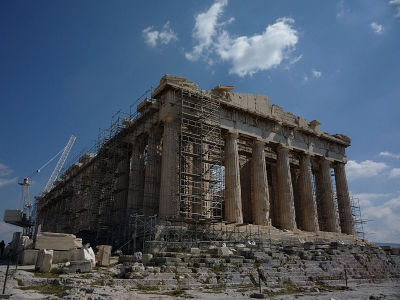 The statue of the music corps was decorated in Bremen in Germany.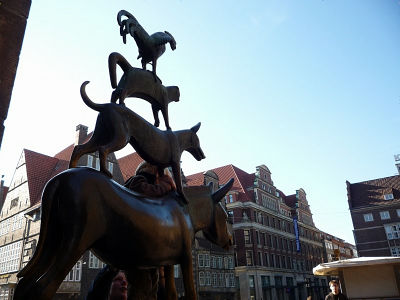 Salamanca in Spain has a powerful historical church.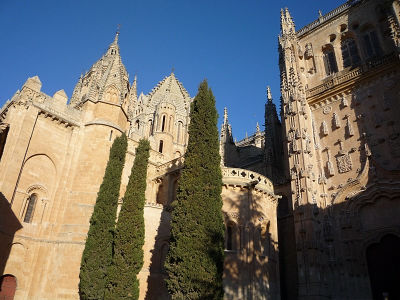 And in the beginning of 2011, I will travel to Africa for at least a year from Morocco. Whether it will lead to work from a place called bicycle travel and Africa,I made a business at Yahoo auction.And I sent PR message to several Internet sites, and got a successful bid by Mr. GIGAZINE.

Around the world on a bicycle was my own dream aimed at high school examinations. From that point on, I worked part-time at high school and experienced cycling around Japan for 10 months at the same time I graduated. Even earning money from it, while crashing time confused in departure, I have been around the world since 2006. In high-priced countries, it is a style of self-catering with homestay, in cheap countries cheap hotel and eating out. I bicycled several borders.

When I was withdrawing my tent, I was hit by a large group of sheep. I am eating grass without swaying my side.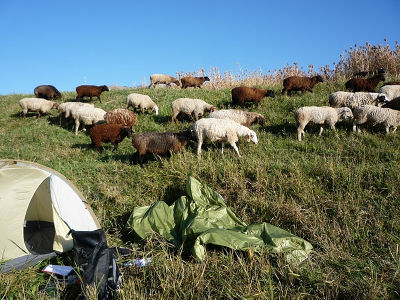 When I make a lodging, I cook on my own with a gasoline stove.



In Denmark I ran a sand coastline.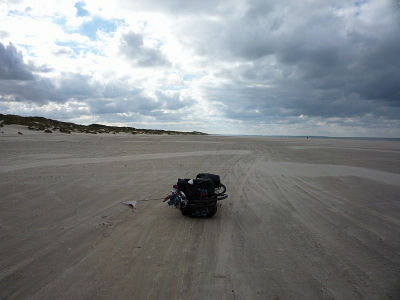 Pass in Armenia in winter is covered with snow.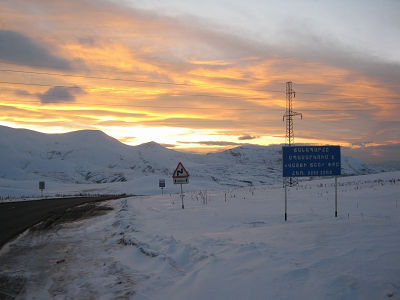 Border crossing from Norway to Sweden.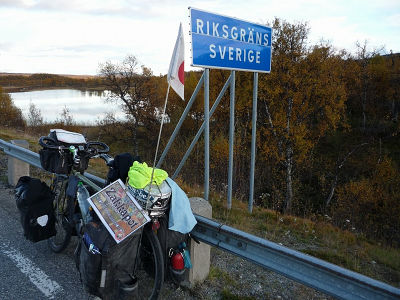 A bicycle trip can draw a route freely. The town which stopped suddenly "I will take a day off because I am tired" is a real foreign country that tourists are not visiting, tourists are not visiting. There are lots of different local lives, and that stimulation is a pleasure of traveling anything.

There was a wild koala who stopped by when the car was staying. Of course, it is Australia.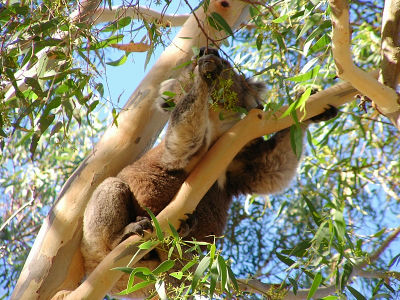 In Australia you can work on a farm. It is used for harvesting melons by docking with trucks.



In Timor - Leste, gasoline was poured into an empty plastic bottle and sold. I thought it was tea.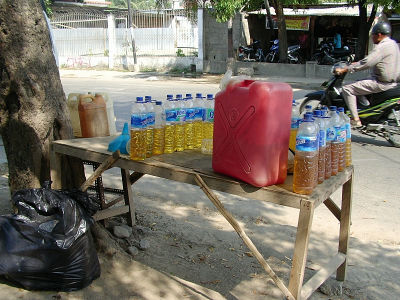 Elephant building in Thailand. It is in the north of Bangkok.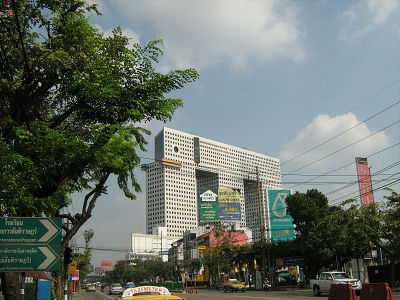 I ate larvae in Laos. Kaonha of glutinous rice is delicious.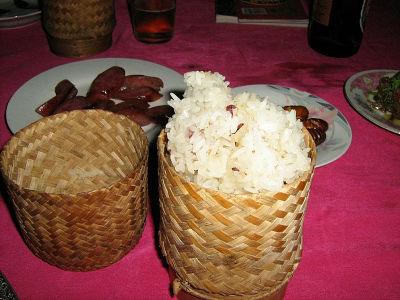 In the vicinity of Siem Reap famous for Angkor Wat there is a lake named Tonle Sap. There were people who lived on a boat floating there, a basketball court for that village flowed through the river.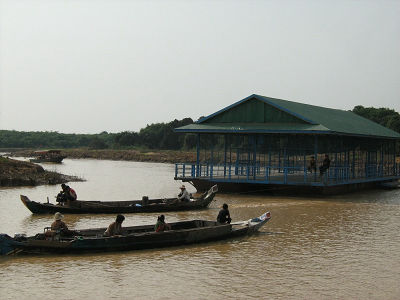 It is a general loading method in Cambodia.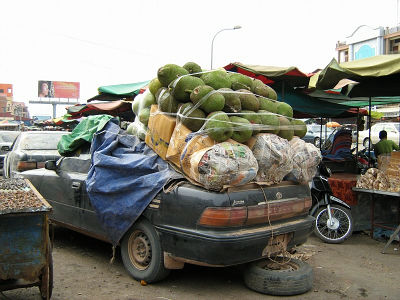 Sugar cane juice in Vietnam was healthy sweetness and I drank a lot. We recommend manual operation and full automatic, so manual work is stronger taste.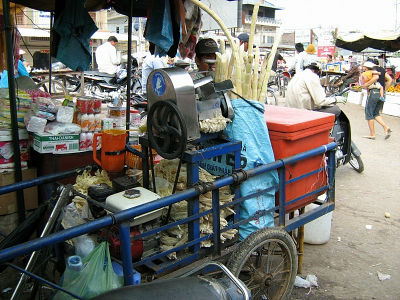 A highland of Qinghai province in China exceeding 3000 m in altitude. It looks like a painting.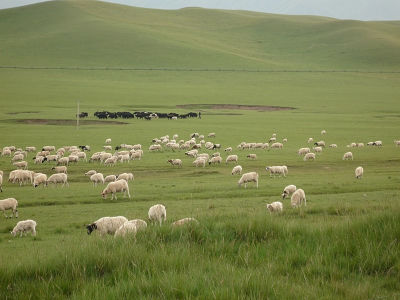 I am exploring the Kyrgyzstan Pass and I can see the road that came up far down.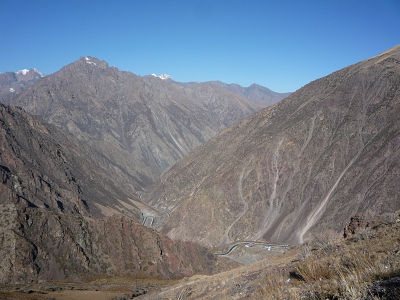 The laundry is hung and hung on the rope stretched between the former Soviet style apartment houses. It is only in Armenia how to dry the laundry using the large space so far.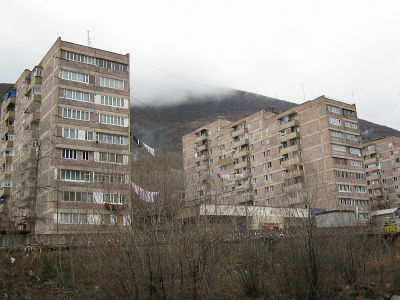 Montenegro, which was just a mountain no matter how far it was, it was overwhelmed by its spectacular scenery.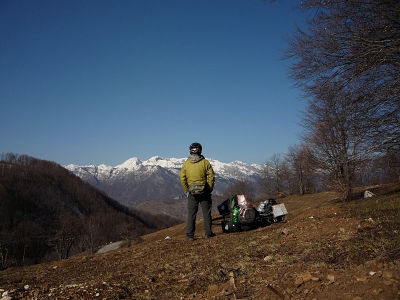 The streets of Mostar of Bosnia and Herzegovina.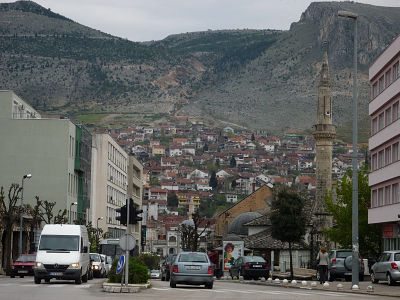 It is midstream of the Danube river that flows across several countries, but when you come this far it is like the sea.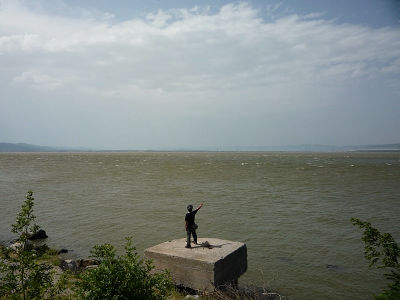 Although it is an EU member country, a horse-drawn carriage enthusiastically enters and goes in the countryside of Romania.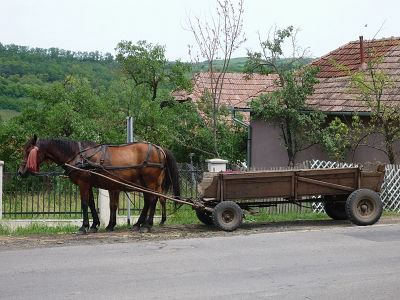 And the bicycle heavily loaded at the site seems to be outstandingly prominent and often spoken to people. Local languages ​​to remember are also fun things. "I worked on a tanker ship and I often went to Cuba," the old man met in Latvia, the former Soviet Union, said.

Indonesian couple and children who asked me "Can not eat rice?"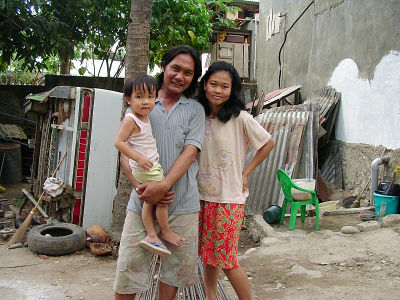 It is the children of Laos that descends with a smile "Sabadi (Hello)".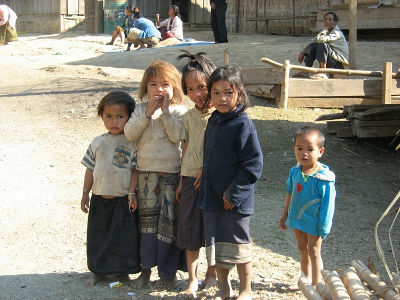 In Seoul, Korea, I stayed at a family house of a cyclist who I met in Tsushima.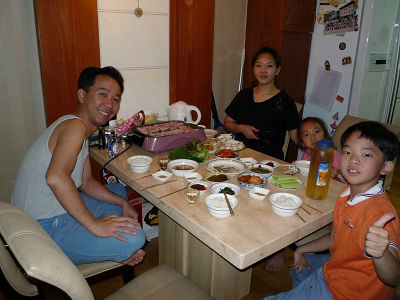 They are two people who have taken me to karaoke for some reason. For themselves they are Chinese fathers and mothers.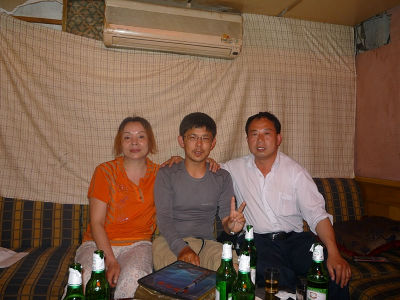 Children in the country's rural areas, it was raining so small that they did not get wet with corrugated cardboard.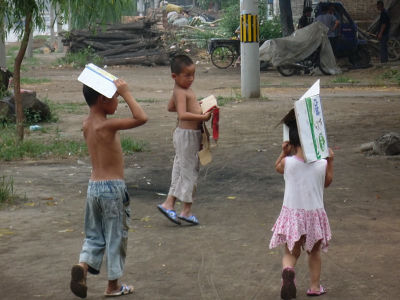 I talked to a car that stopped in Kazakhstan and had them take a picture.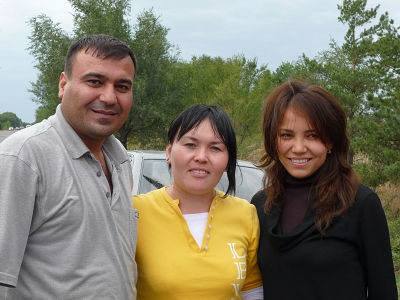 A cute baby in Kazakhstan.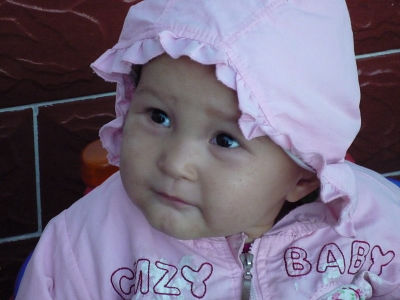 Kyrgyz 's boys quartet reminds me of the movie' Stand By Me '.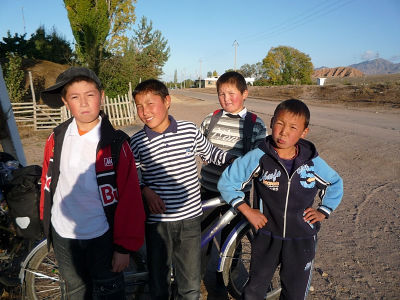 It is a picture with my family who stayed in Uzbekistan.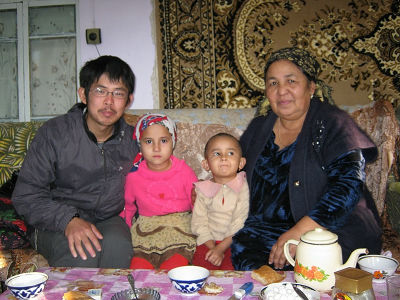 Children in Iran are stupid and can not be helped.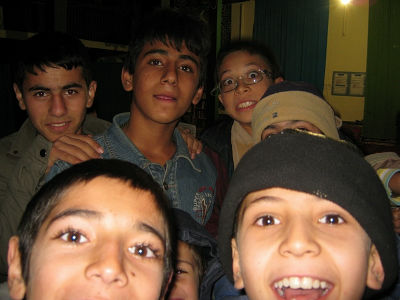 Also this is a family with homestay in Georgia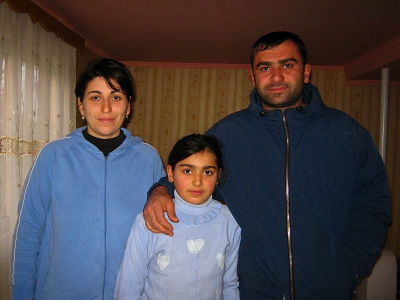 I was deepening exchanges with my unclear man in Japanese in Turkish countryside. I talked about working in Japan "Aichi, Nagoya".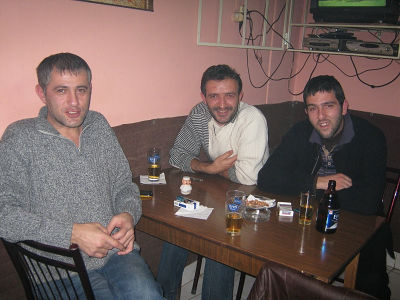 In Bosnia and Herzegovina there was a signboard of landmine attention in the mountains, I was scared and could not do homestead. I asked the local people "In the small town?" I asked the local people, I stayed in a small hut that I made for a place to play with children I stayed overnight.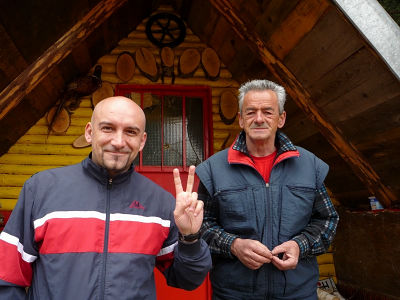 The couple who was caught in Slovakia and was treated with tea. I can not make myself understood in English, but Russian is understood by my wife being Ukrainian. I also traveled the former Soviet bloc, so I could understand simple words and it was funny and funny to communicate in Russian.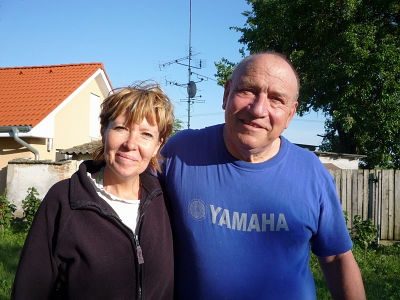 Lithuania, small birds are also pretty, but the purity of the gazing girls is too cute and it can not be helped.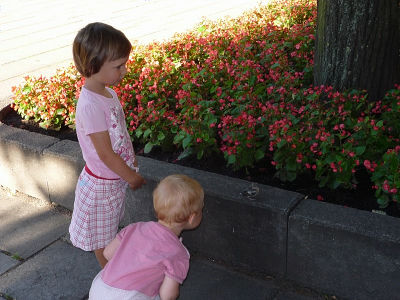 I met in Finland with over ten children, in Japan it was a large family that could be made a television program. Although being a father, it is also a grandpa. By saying "Traveling by a large bus", there was really in the parking lot. It looks like the children 's face.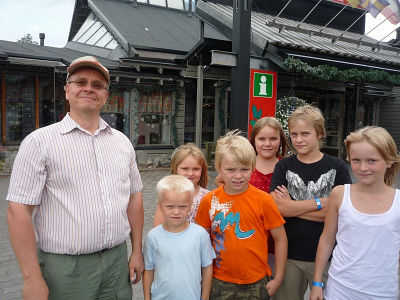 I can show you the overseas you see and the overseas you think. The task of communicating leads to growth for ourselves. I got this job and my journey spread widely again. I think whether there are some places that do not exist, I would like to thank you for your consideration.

(Sentence / picture:Takuya SAITO @ Chaliderman
Cycling around the world for a bicyclehttp://shuutak.com)