I tried French traditional sweets "Kugurov" made of dried fruits with petit plum Kuglov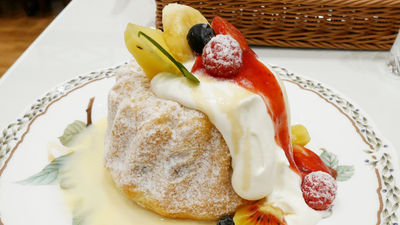 A pastry shop "Petit Plans · Kugurov" with the theme of traditional confectionery "Kugurov" in southern France · Alsace region opened on Thursday 19th November 2015EXPOCITYIt appeared in. Besides Kugurov, I also went to a shop because I was concerned about the stick type cream cuisine "Caliber" that stuffed the custard after receiving the order and the colorful cake line up in the showcase.

Petit Plans · Kuglow
https://www.petit-prince.co.jp/kouglof/index.html

Candy's Kitchen Stadium Petit Flume
https://www.petit-prince.co.jp/event-kg.html

"Petit Plans · Kugurov" is a new store of "Petit Plum", a sweets shop developing mainly in Hokusetsu, located on LaLaport EXPOCITY Orange Side 1st floor.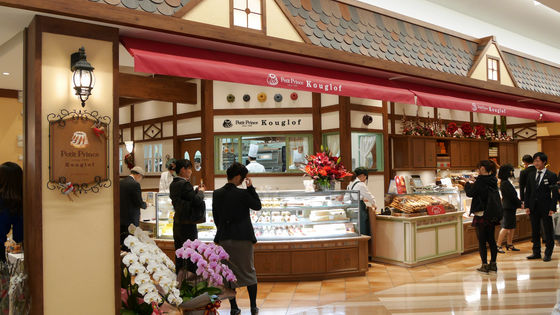 A colorful Kugurov type is decorated at the top of the signboard of the shop.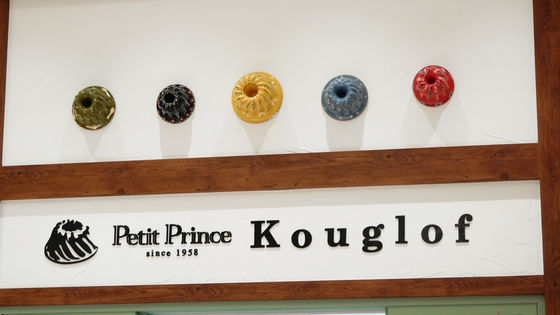 "Kuglov"Is a traditional sweet which is eaten in southern France, Germany, Australia, Switzerland, etc, filled with dried fruit brioche fabric and baked with oblique corrugated pattern on the surface.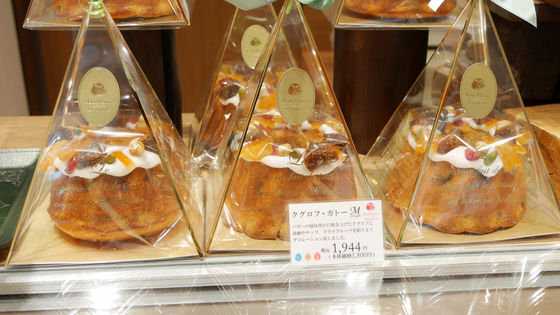 "Kugurof · Gateau" (1944 yen including tax) is put in a transparent pyramid type case one by one, and a fashionable design that Kugurov of the inside can be seen through.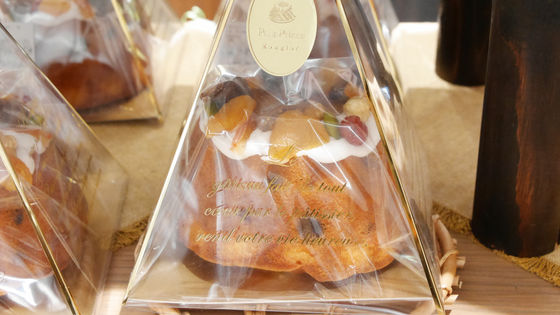 Besides, "Kugurof · Gateau" (1512 yen including tax) and plenty of dried fruits decorated with flat Kugurov ... ...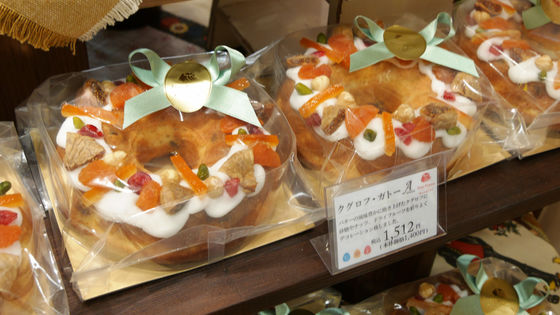 Kugurov where Santa came out faces a little at Christmas limit was also on sale.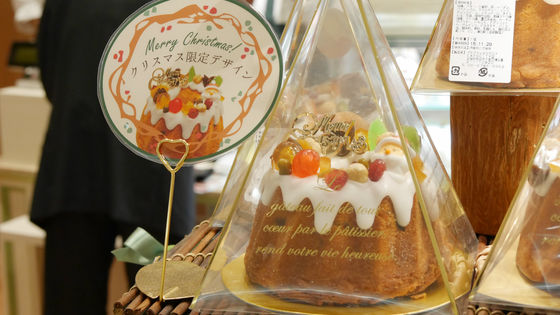 Crispy cream pie "Calibar" (195 yen including tax), which has a crispy texture, is also one of the signage desserts of petit plum Kugurov.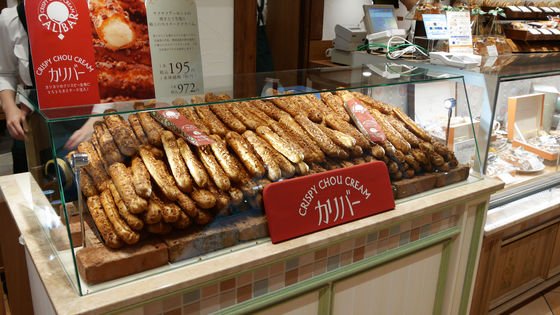 A slender shoelace is prepared on the special stage and you can eat freshly made puff cream as it packs custard cream after ordering.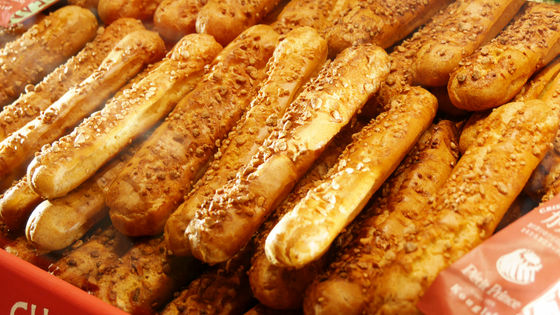 Since the freshly prepared caribar tasting was distributed, I got one.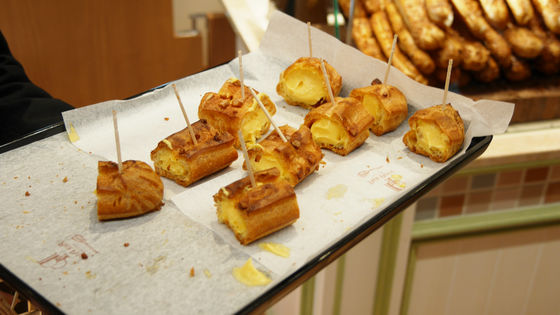 When eating, freshly baked shoes are crispy and light in texture, and you can feel the smell of savory butter. While the inside custard cream is sweet and mellow and rich in texture, making it possible to eat with pelor without aftertaste.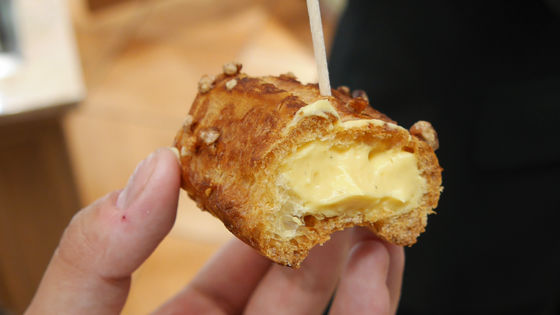 Apart from Kugurov and Caliber, colorful cakes are lining up in the showcase and will shift.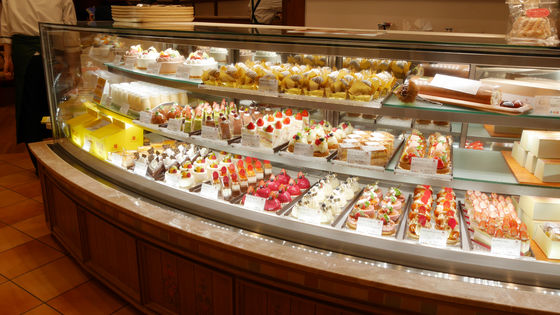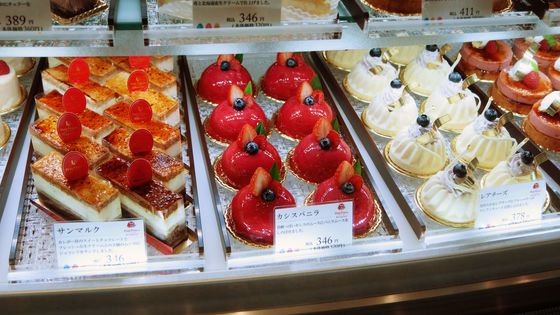 In addition, Petit Plans Kugurov has the first eutroin space of the petit plumber, and three types of Kugurov limited to the cafe are offered.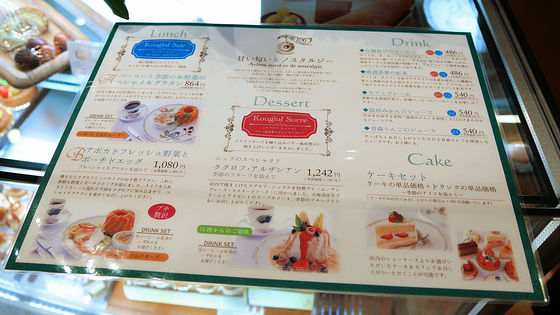 Eat-in space looks like this. It is a warm atmosphere that imaged European family.



That's why I ordered Eatin's limited "Chef's Specialty Kugurov Al-Azian - with seasonal fruit ~" (1242 yen including tax).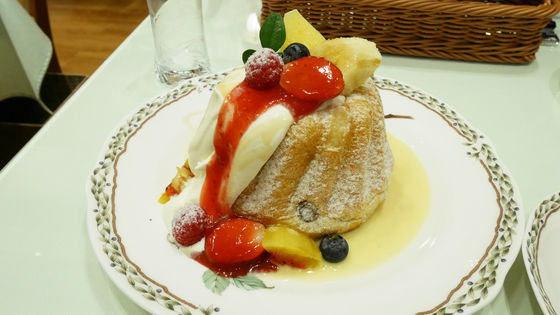 Kugurov Al-Azashian tossed seasonal fruits with Kugurov with powdered sugar and sprinkled a special custard sauce for finishing.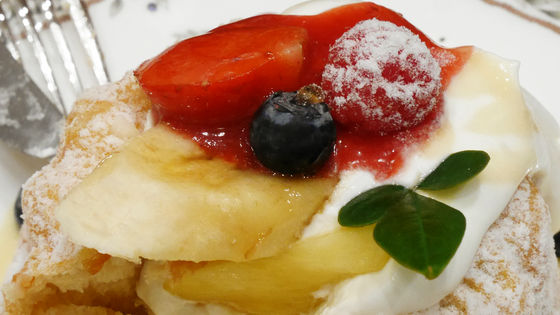 When I tried to cut it, the dried fruits were kneaded in the dough and the whip cream was full of whipped cream in the central indentation part.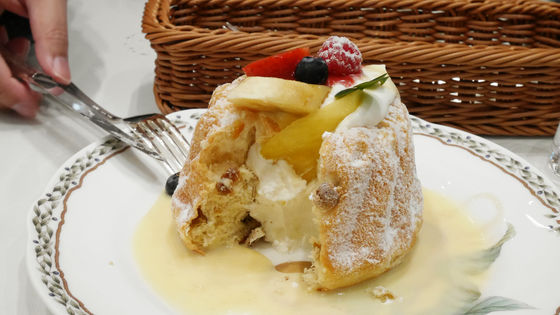 Kugurov's texture is fluffy, for example, it seems that the pound cake with a solid texture ranked up to fluffy sweets with fluffy. The sweetness of the fabric itself is modest, but the sweetness of powdered sugar, dried fruit, whipped cream are combined to make it sweet enough.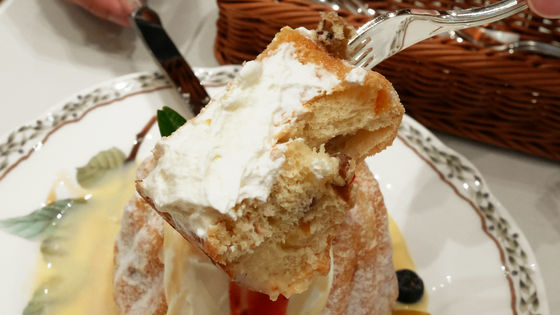 In addition, order "Fujirigiri Tartutata" with "Cake set ~ with seasonal fruit ~". The price of the cake set was the sum of the single item price of cake and drink, and this time it was 972 yen because I ordered a set of Tartatan (432 yen including tax) and cafe complaint (540 yen including tax). Even if you order separately, the price does not change, but the cake set comes with seasonal ice cream so it is a little profitable.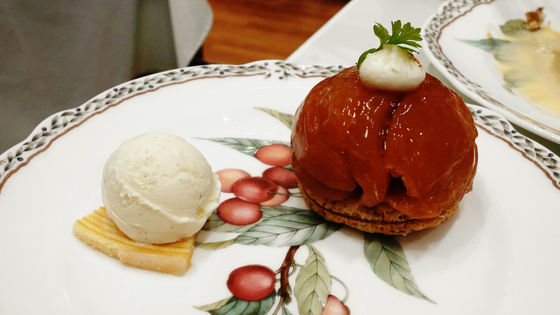 Tearing down the Tartutan is like this. I stewed apple that was cut in half till soft and candy, apples occupy more than three quarters of the whole cake.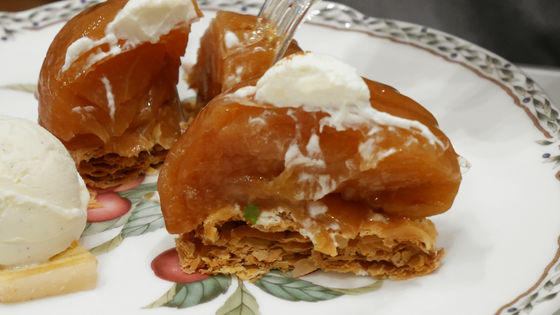 When I try to eat it is soft and sweet and sour taste of apples of trout and eating feeling, the crispy pie fabric laid on the bottom is a good accent. Recommended for those who say "I want to eat apples only in Apple pie!"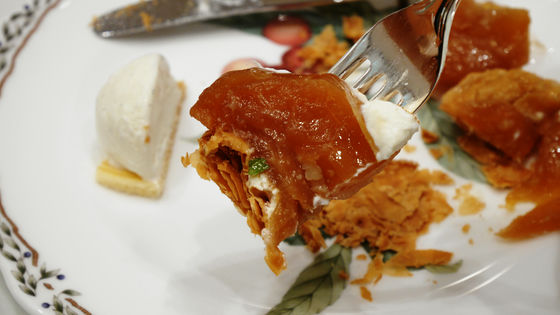 The opening hours of Petit Plans Kugurov is from 10 o'clock to 21 o'clock.