There are countries and cities with high "cat density" in the world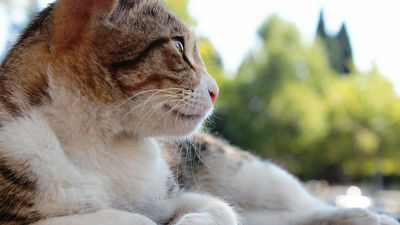 Looking back, there is a cat. "Meow" I saw cats in various parts of the world. Through the endless sleeve, the back going through the crowd. I took only the pictures of such cats, but rarelyCat densityThere is a high country of. Such places are full of cats when walking in town.

Hello,Takuya Sudo @ circle around the world bicycle @ CharridermanFrom the experience of being bitten by a dog, it is by far the cat school. The capital city of Azerbaijani who visited the other day the other day, Baku was surprised to see there were cats in it. Cats showed me various facial expressions. That is why I would like to introduce it.

To the food court of the Turkish shopping mall.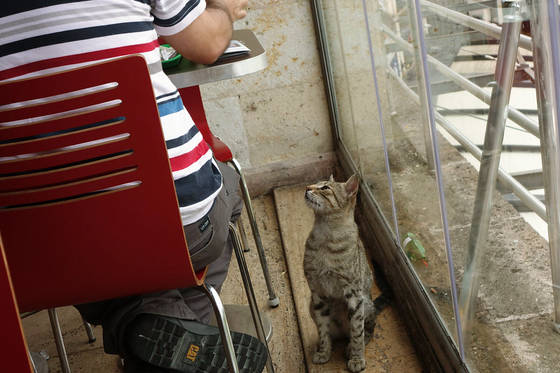 In Ukraine I was lost in the station home.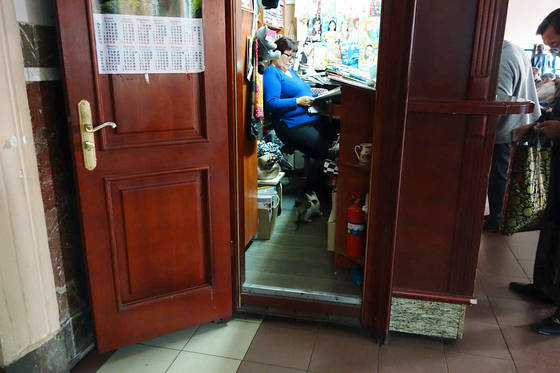 When traveling abroad, there is a cat in the place where you are. As long as this is a country with a high density of cats, it will be fun to walk around the city. If cat elements are missing, the next country or city is recommended.

◆ Baku
Located in the south of the Caucasus Mountains, in Baku, the capital of Azerbaijan facing the Caspian Sea, we were able to meet lots of cats. The anecdote that Muhammad who opened Islam was a cat lover, cats are cherished in the Islamic area, this country was so. Azerbaijan is a country with many Muslims. It was a bullet schedule of three days, but I catch the appearance of such a pleasant cat.

"Meow, meow" At last the cat wanted to enter the store.



I thrust my body into the gap, but I can not pass through it.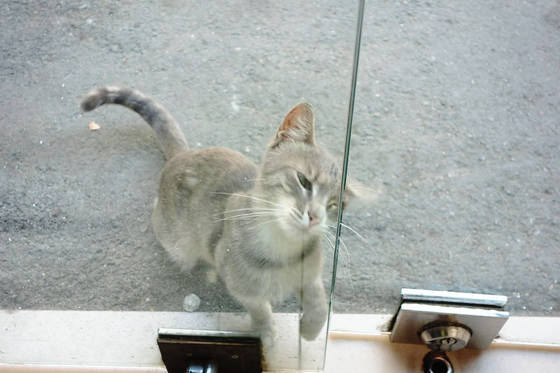 A sloppy look and a relaxing figure.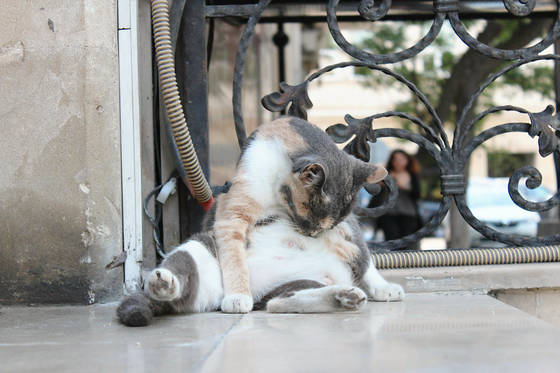 When I am staring, "Oh, something complaining?" Returns an unsatisfying expression. Excuse me.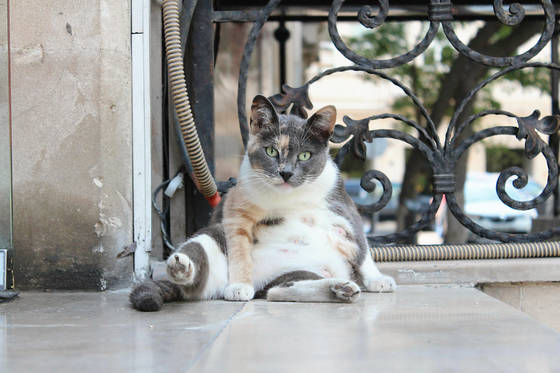 Never, do not stepping on a cat.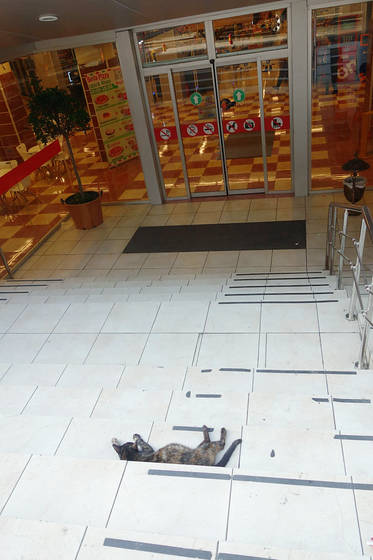 Also in the window behind the alley.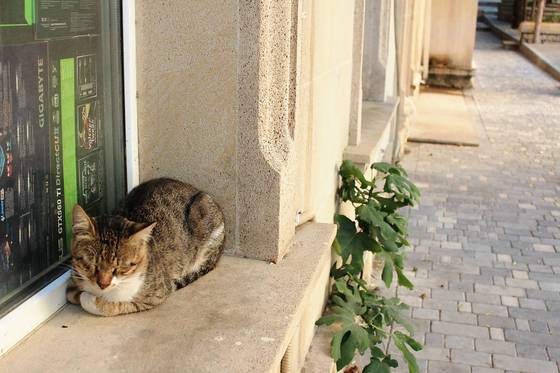 He stretched limbs and was feeling nice sleeping.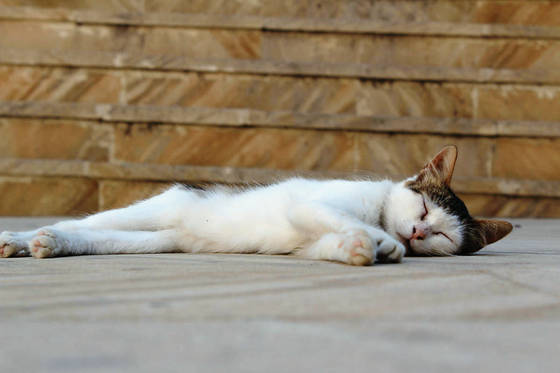 This black cat was licking his forefoot all the while.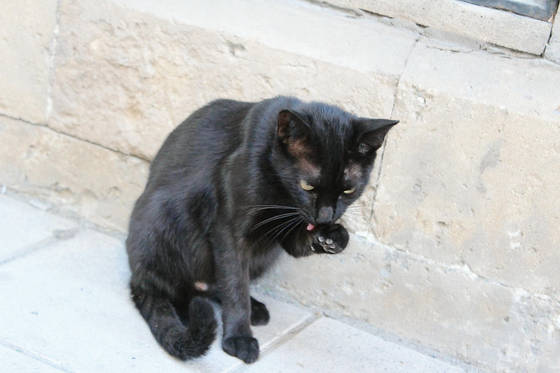 Dignified profile.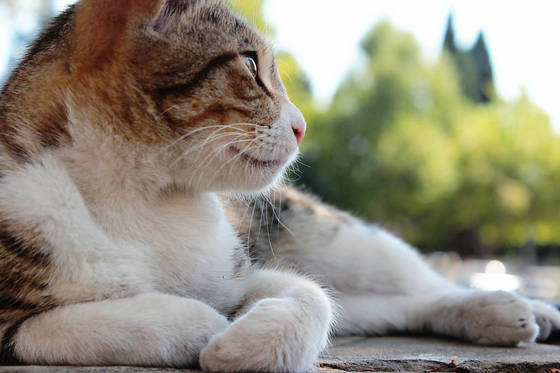 ◆ Egypt
Egypt who traveled three times this January, February, and September was also a cat heaven. I saw a cat across the whole land with Dahab of Sinai Peninsula, capital city Cairo, South Aswan, close to Sudan. This is also a country where Muslims dominate. In addition, Egyptian myth also "BastetoGod of a cat called "You are gonna come out. Or Egyptian who first domesticated a cat? Egypt and the cat seemed to have an inseparable relationship.

Go up to the car and jump to the trash can.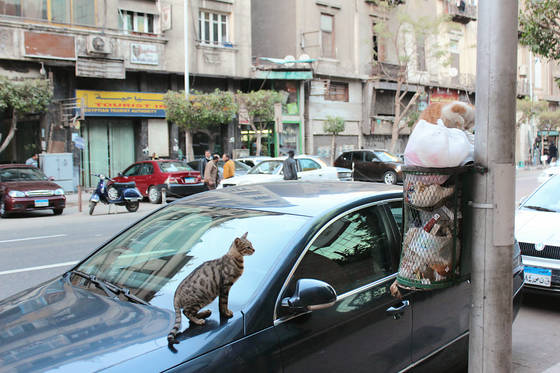 In the warm sunshine, the kittens who were doing out.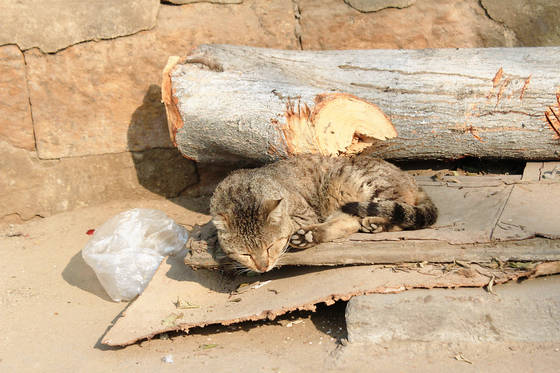 I stared at black cats.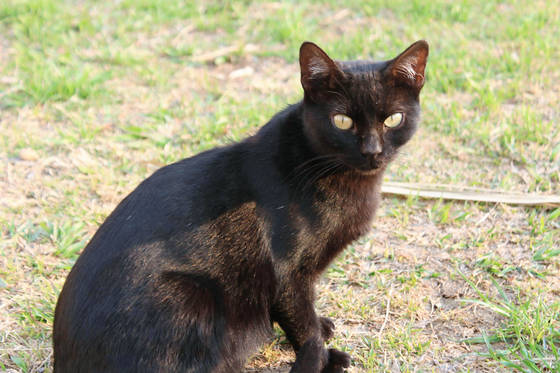 In a lying figure.



◆ Tunisia
When asked, "How was Tunisia?" I will answer "I was a cat" rather quickly. here"44 pictures of healed cat found at travel destinations around the world"As I mentioned in the article, it was a country that could be covered with cats.

Two kittens to match each other.



A cat with white coat.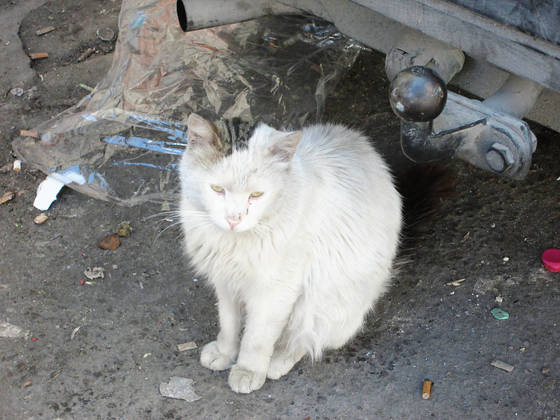 ◆ Bangkok
It is a Buddhist country, but I saw a cat even in Bangkok, Thailand. Unlike the Islamic area of ​​dry climate, Thailand is a country where it rains a lot. Humid air and heavy air is somewhere similar to Japan. It is also with Japan that we will gather and live in one place. That is why I felt Japanese atmosphere in Bangkok's cats.

On the roadside, I am sleeping quickly.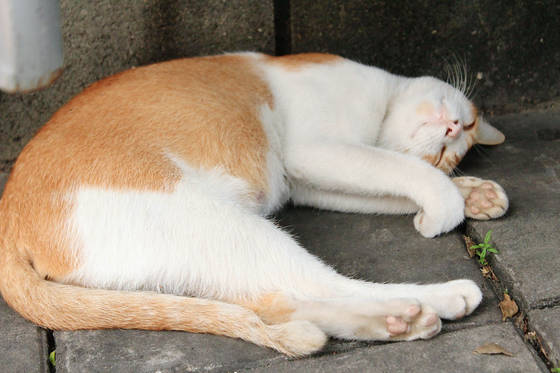 Is the collar with a bell called a domestic cat?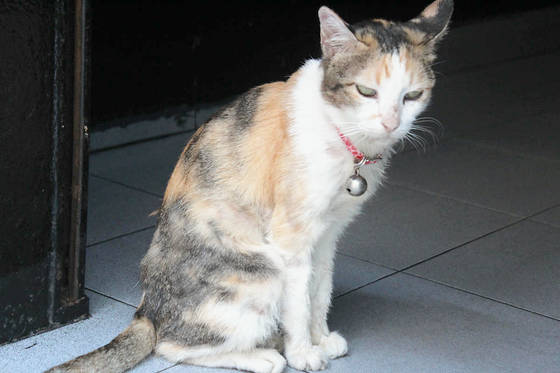 If this is done, newspaper will not be blown even if the wind blows.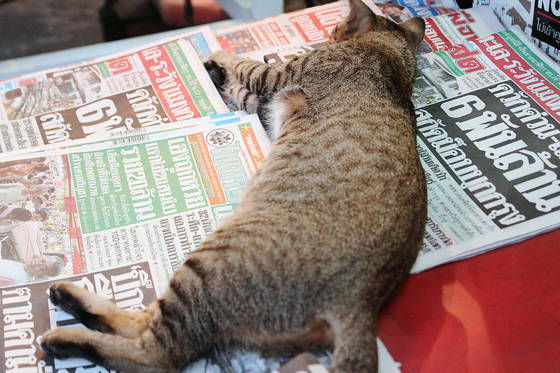 "This is fluffy Nyan", a cat sleeping on the T - shirt for sale.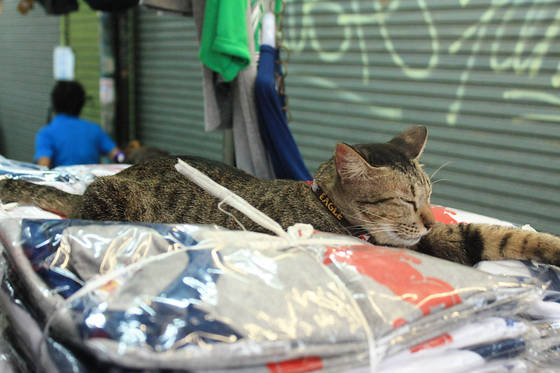 If you visit a place with a high density of cats, we recommend carrying the camera with a little business. Surely the cat will be walking around here. Perhaps it is rarely on your face.

Apart from these places, Turkey's Istanbul will heal tired travelers as a city with a high density of cats. I guess there are other possibilities, so please let me know if you have a recommended cat spot. Together, let 's love the world' s cat.

(Sentence / photo: Takuya S. Narou Charriderman
Cycling around the world for a bicyclehttp://shuutak.com
Twitter@ Shuutak)