Sri Lanka's journey reconfirmed that overseas bicycle runs are enough satisfactory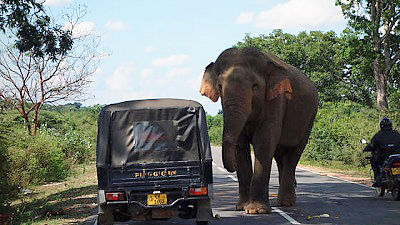 I did not need to go to sightseeing spots. Because town that arrives on that day has not changed overseas. As long as there are people who live there, something should be found. Running by bicycle anyhow was the primary purpose. Even so, I think that I could enjoy Sri Lanka sufficiently.

Hello,Takuya Sudo @ circle around the world bicycle @ Charridermanis.Maldives in a runawayI entered Sri Lanka and I was doing charrider for the first time in a while. I ran over the road, stayed at the cheap hotel, to the next town. Then I will carve the line.

Capture the pass at the center of the island.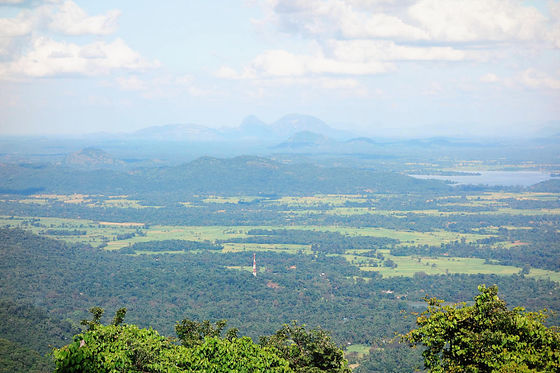 Coincidentally fish fires.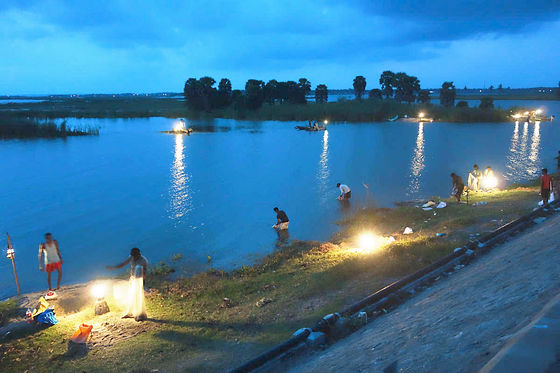 ...... There was also a scenery that I could not meet without a bicycle. I entered Colombo and run a total of 1181.69 km from the central candy to Jaffna in the north, counterclockwise around the south round. Although I have not sought to do this, Sri Lanka still became one of the memorable countries.

◆ Search for a cheap hotel
It is a bicycle trip that you can not grasp the feeling if you do not run at all. Fortunately in Sri Lanka, there was a cheap town in a certain town, so I was able to travel with my inn. However, the cheap hotel was not in the center of the town, but it was a difficult point that there were many in 2 km away. Dinner and shopping went by bicycle from the inn. Approximately 1000 rupees per night (about 900 yen) is a standard. Just in some inn, check out at morning from morning to evening and evening from morning and 2 shift fee system. I stayed up late and moderately, I got up early and was sending a healthy charidar life.

Room of 1000 rupees per night (about 900 yen). The toilet and shower were often in the room.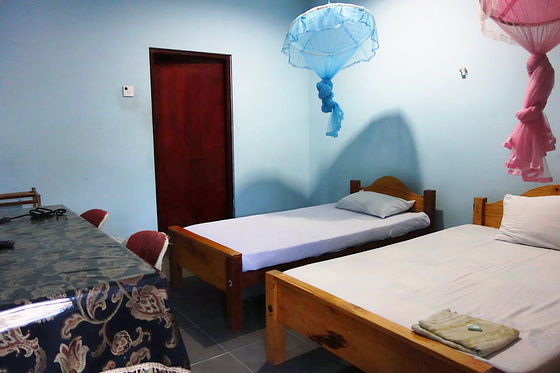 Here is a cheap hotel I stayed at 1000 rupees.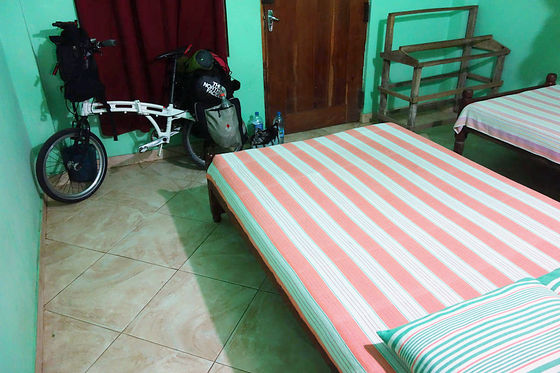 In Jaffna in the north, there was a room with YMCA of 800 rupees (about 730 yen) and stayed lasting.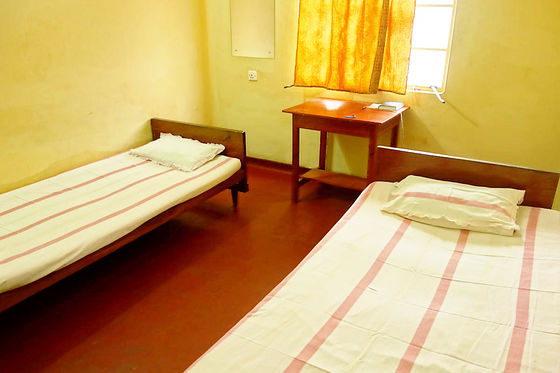 There is a clothes rack in the cheap hotel. I will use the laundered clothes to dry.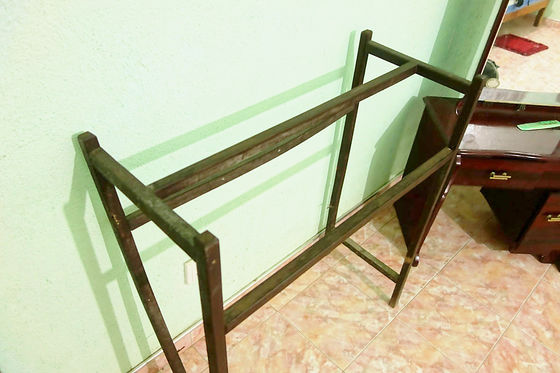 ◆ Curry & Rice
I could eat something for about 100 to 200 rupees (about 90 to 180 yen). The amount of one meal is large, my stomach is full. It is a nice place that I ate rice everyday. However, I was bored with two choices of curry or fried rice in the second half ... ....

Sri Lankan's curry is rather different from India with buffet meal. But, because it matches rice, food goes on and on. Because it is a spicy seasoning, a runny nose goes after eating. I always blown my nose.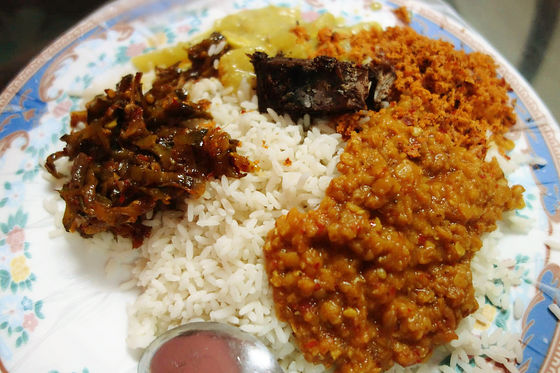 Fried rice that shakes a big Chinese pot and cooks it. Again it is spicy.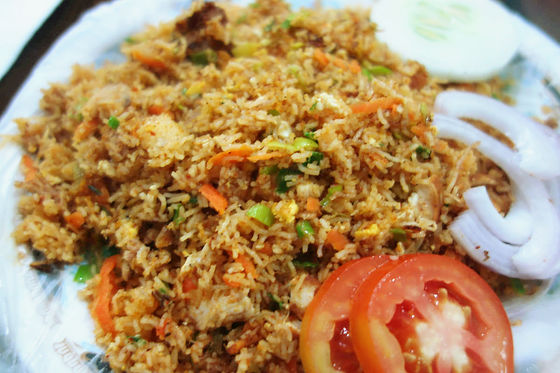 Snacks areSamosaFried bread called. One about 10 to 35 rupees (about 10 to 30 yen). The outside is calico and inside is fluffy, the ingredients are curry taste centered on vegetables. Samosa with eggs was also excellent with volume.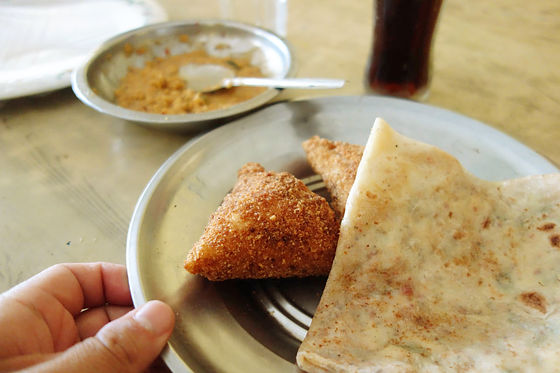 Desserts are placed anywhere Yogurt is recommended. Firmly compacted yoghurt is a rich taste similar to rare cheesecake.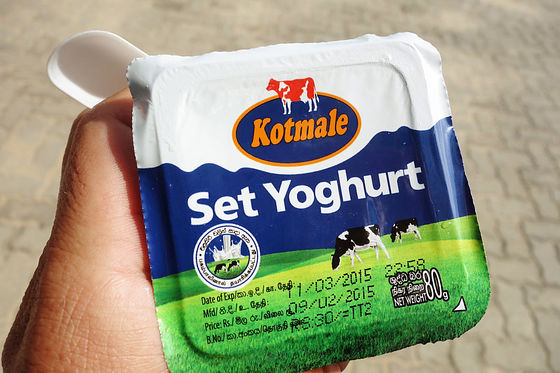 Here is a commonly seen EGB ginger soda. It was a juice that became a habit when I got used to it, thinking that ginger's hardness is too tight and it is not good.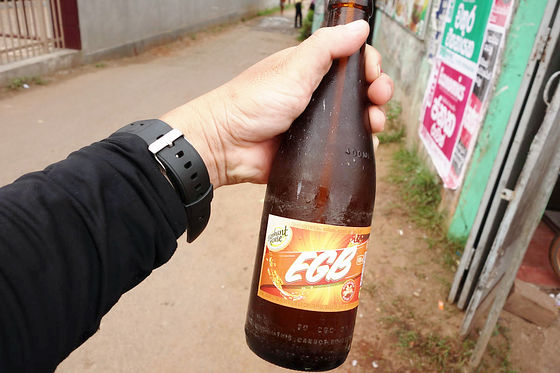 Miro familiar in Japan seems to be popular also in Sri Lanka.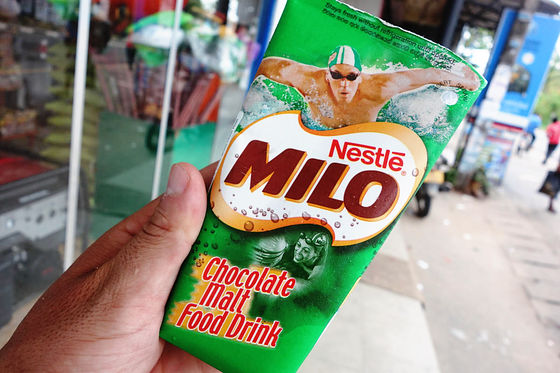 The sweet sweet milk tea with sugar in it tap makes me feel relieved.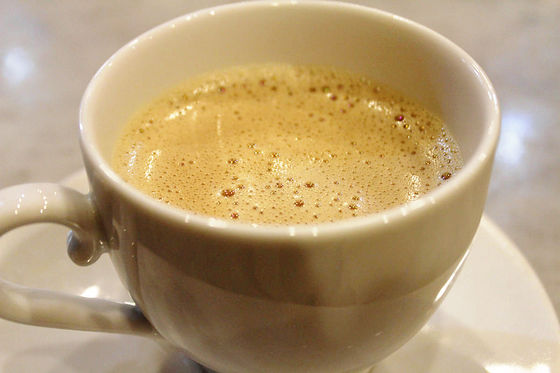 ◆ Mixed four religions
It accounts for about 70% of the total population of Sri LankaSinhaleseMany of you believe in Buddhism. For that reason, the most prominent thing was Buddhism. I had a rounded foundationPagoda (pagoda)The same shape as Myanmar. However, all Sri Lankan pagodas were white. Because it is a hot place, a white building that does not absorb heat will refresh the surroundings.

Temple and pagoda.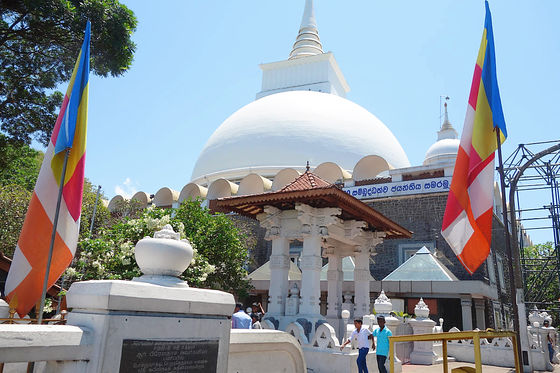 The Big Buddha of Chalka.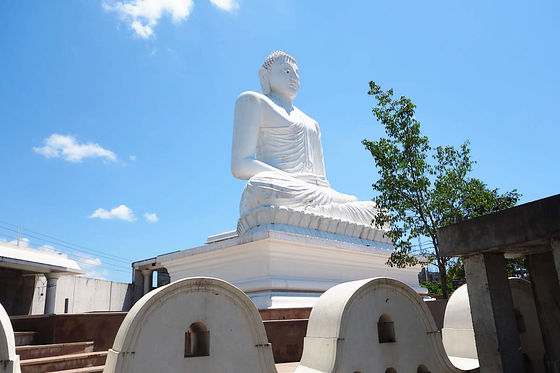 The color of this great Buddha is brilliant. Both in Thailand and Myanmar, unlike Japan's harsh air, it was a bright Buddhist feeling.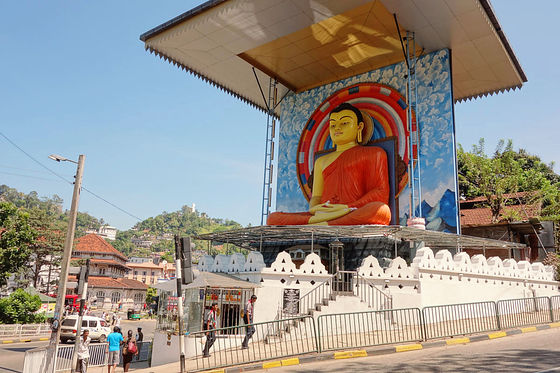 Not only the roof, there are many Buddha statues covered with glass. I do not know any other country that treasures Buddhist images carefully so far.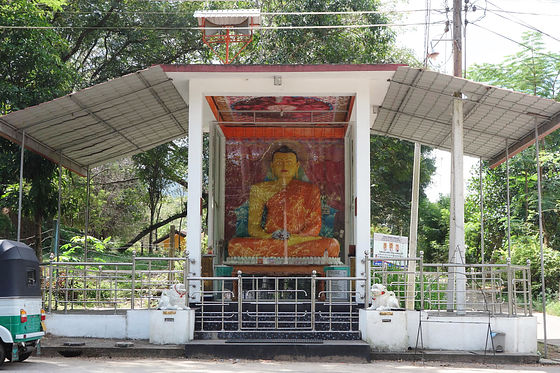 Buddha statues are also placed at these intersections and we are watching traffic safety.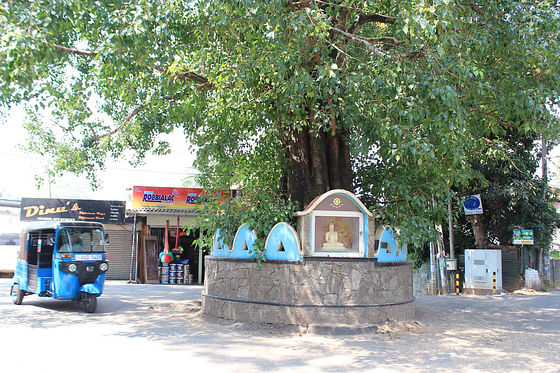 Buddha sitting in the position of Shinto shrine in Japan. Religion is different, but what you are doing is the same.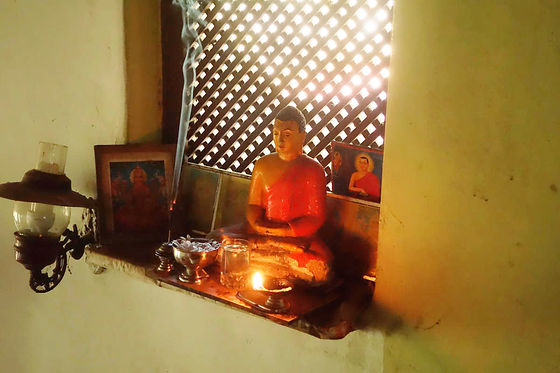 The image of the Buddhist country is strong Sri Lanka, but both Christianity, Islam and Hinduism were likewise believed. In the northTamil peopleMany believe in Hinduism. In Sri Lanka religion was familiar.

Again, the statue of Christianity protected in the case.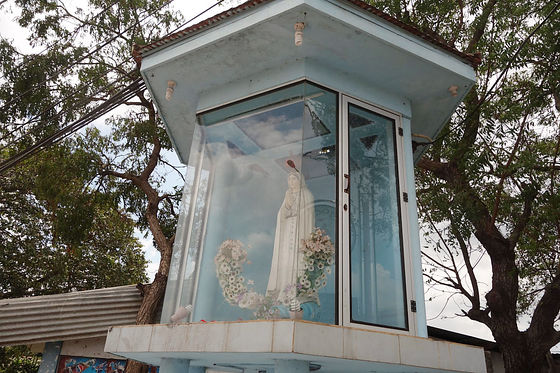 An Islamic mosque characterized by an onion shaped dome.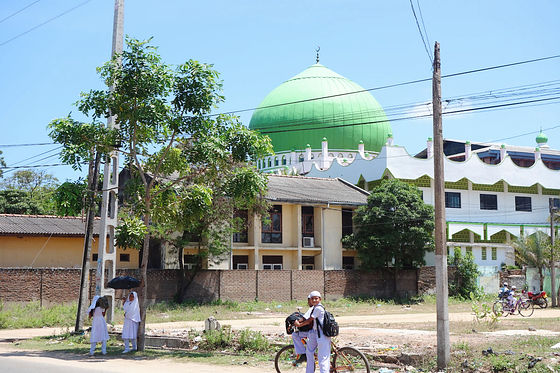 A Hindu temple with an eye-catching sculpture like a festival.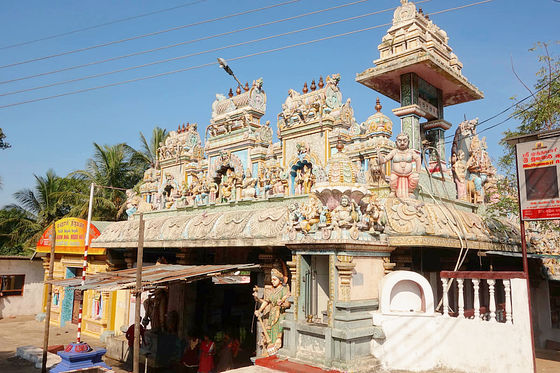 ◆ It was a country with an elephant
It is Sri Lanka where about 20 million people live in an area of ​​65,607 square kilometers (about 0.8 times the size of Hokkaido), but since I have plenty of flat land, I felt unexpectedly wide. It was unexpected that elephants and monkeys, and animals were also discovered while driving. It was great excitement for the elephant since Africa.

From the size of a person 's baby, a lonely lizard that fainted. As he approaches, he moves the limbs thoroughly and escapes to the grass with quickness that does not suit the bulk.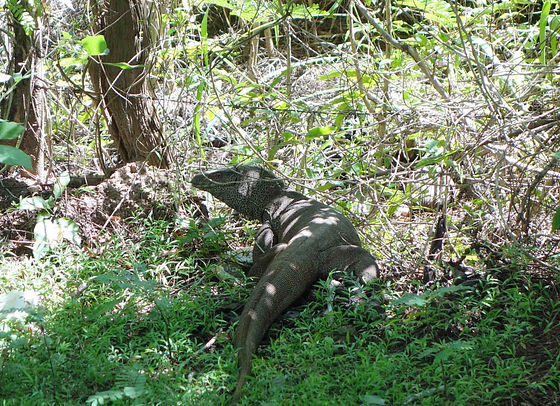 The figure of the elephant that seems to be wild is on the prairie with good visibility.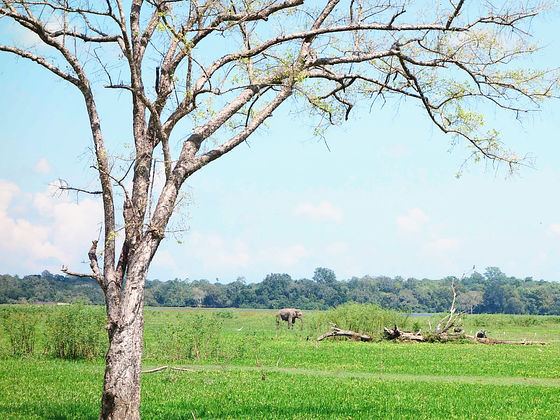 An unusual type of monkey was sitting on the tree.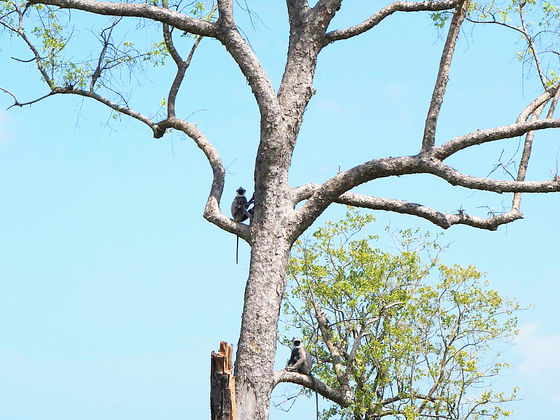 It appeared during the capture of the pass, a group of monkeys who are also in Japan.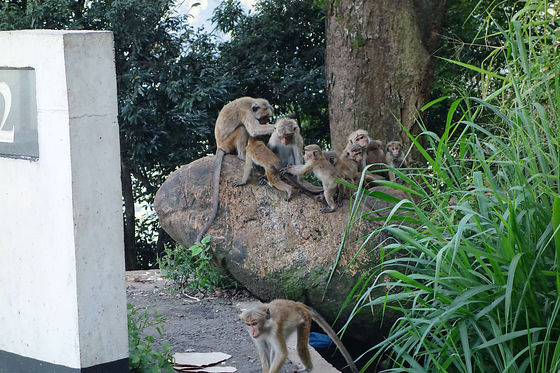 I am getting tired of watching it because I am getting busy moving because I am grooming or funny.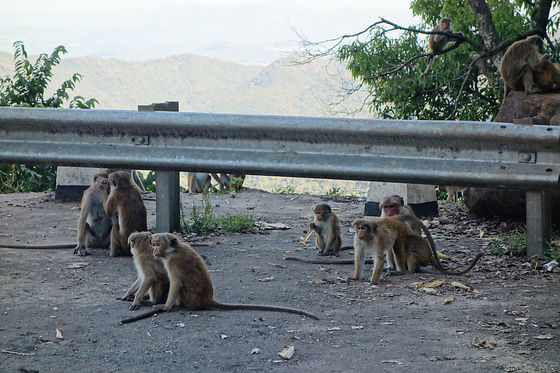 Speaking of elephants, I saw an unbelievable sight occupying the road. The large body which shoulder is also aligned with the large buses can not pass because it is taking care of the center of the road. No, please go through. While watching the situation for a while, both passenger cars and motorbikes pass through. If so, it will survive all the way. You will never run through near such a large creature. Although I was releasing a sense of intimidation that is not hemispherical from its weight, I wonder if he is accustomed to people. This was a scenery that I could not encounter without being a bicycle.

Route buses pass by the elephants.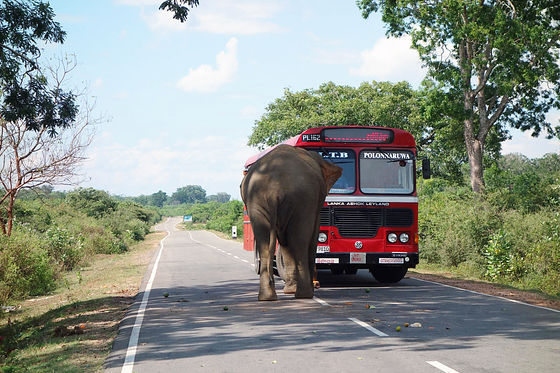 "This is a real Toshan elephant" and an annoying elephant.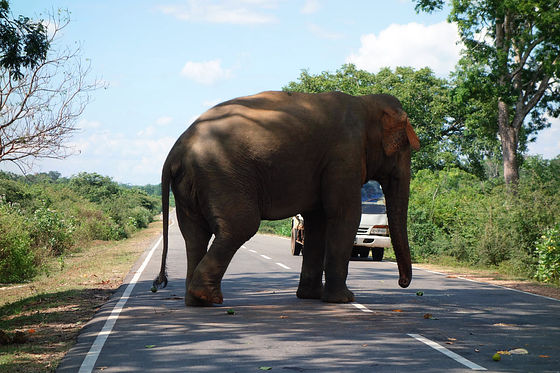 People feed bananas and sugarcane, so they approach cars passing by.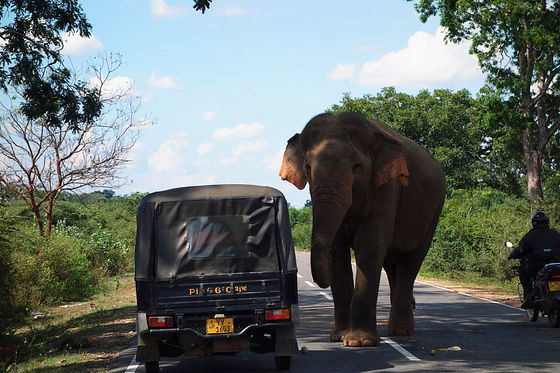 From that, after eating and cluttering on the road ... ....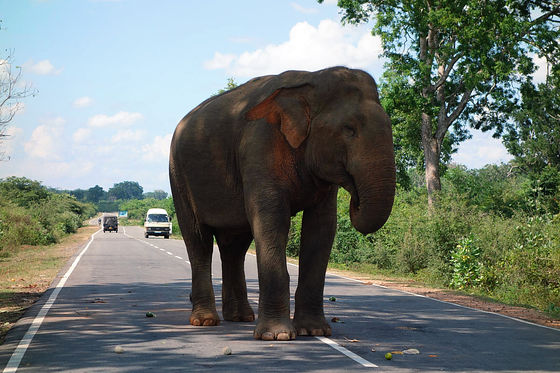 I also seemed to be laughing, whether I was satisfied with enough food.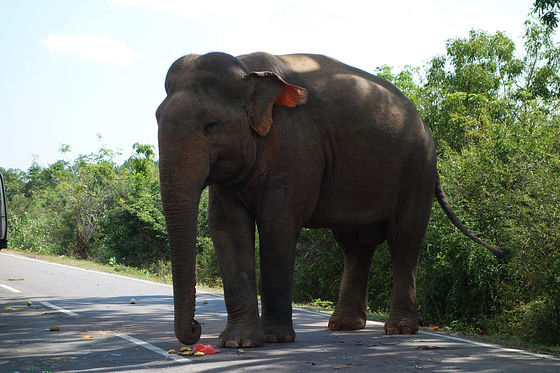 I tried taking a movie.

An elephant that filled the way of Chariderman - YouTube


◆ People in Sri Lanka
For Sri Lankan people there is a way to add one hand when giving up money. Its humble behavior makes me feel kind. In some countries, some people give money and hand it over. I felt sorry for the sense of distance from the place I got a step back, rather than going out beforehand, to make it easier to travel. Also, since we have many children, we can be happy. It was healed to the children who waved handily well.

A young man at the bus terminal.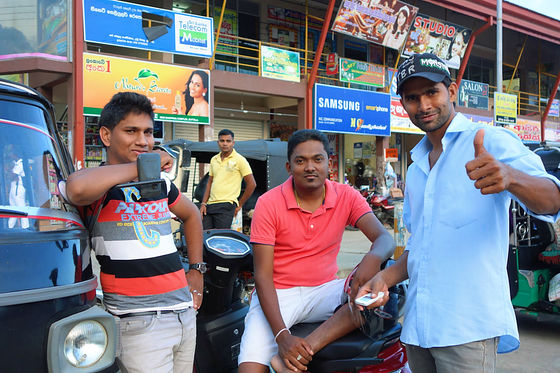 Because it is a bicycle, it also deepens interaction with the local cyclist. Whether it's Cannondale's Road Bike or Shimano's Dura Ace Combo, these guys are on good bikes too.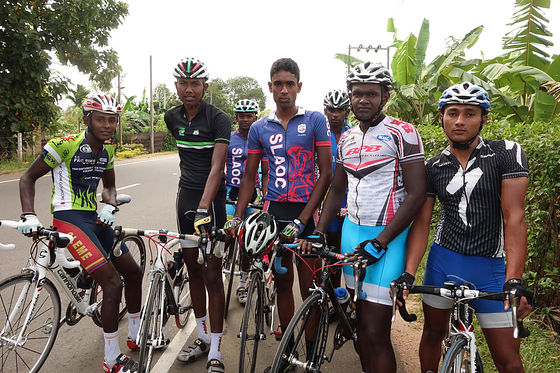 When passing past the school, it is a focus of attention.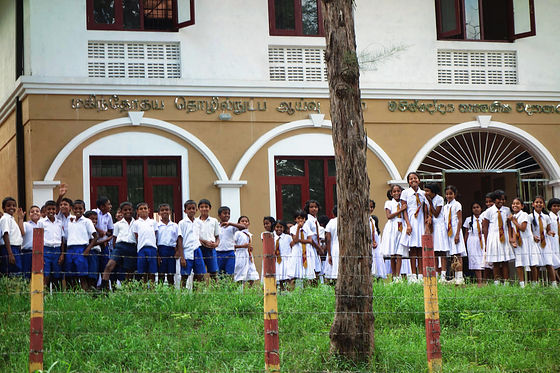 Children are consolidating themselves in a neat uniform.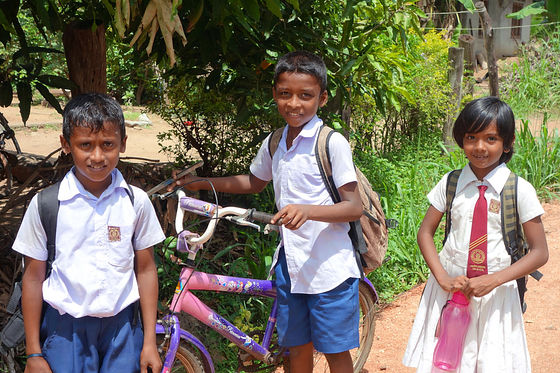 Energetic children.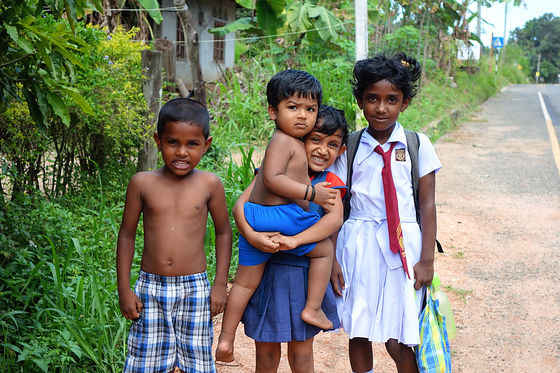 Capture the boys who were at the top of the pass.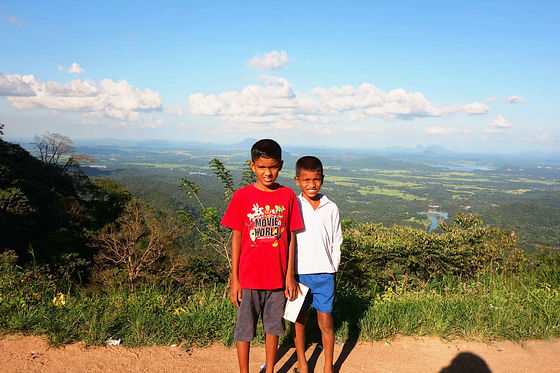 These children were walking around the city with the teacher, whether it was a social studies tour.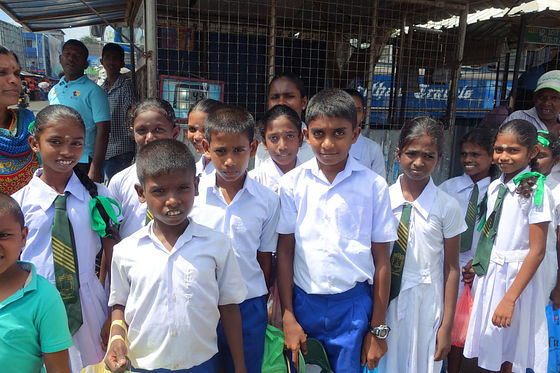 Assorted children of tuk-tuk. Because it is small, it is lovely that many people are on board.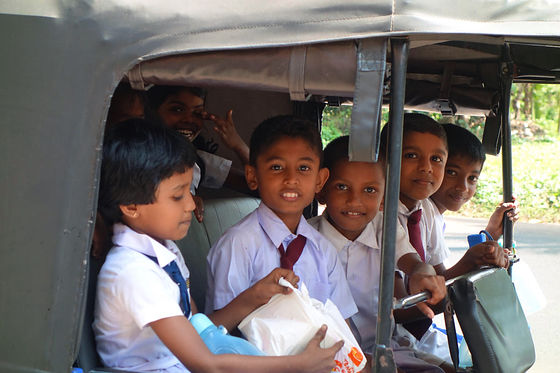 ◆ Sri Lanka felt Asia
It was South Asia where I had no idea, but I felt the same atmosphere as in Asia in Sri Lanka. Crowds of the town where people go and go. Food stalls in stalls opened on the side. Tuk-tuk of a three-wheeled taxi. Asian everyday that is not Arab like Egypt before that. When the sun goes down and it gets cooler, like the summer in Japan, moist air is slightly fragrant. In grass, the voices of lively barking insects. In the morning, from nowhere, the sound of a broom sweeping the garden was heard.

HOTEL is written, but there is no room. It is a dining room.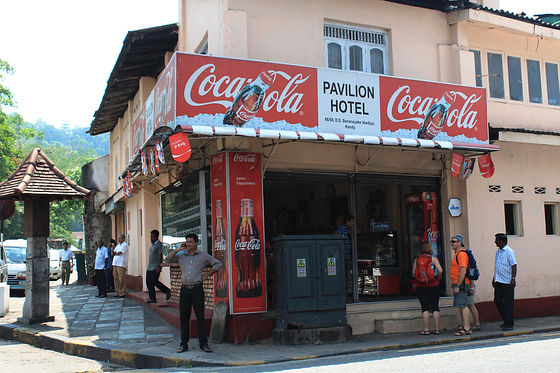 The atmosphere of Asia was oozing from the eaves of the shop.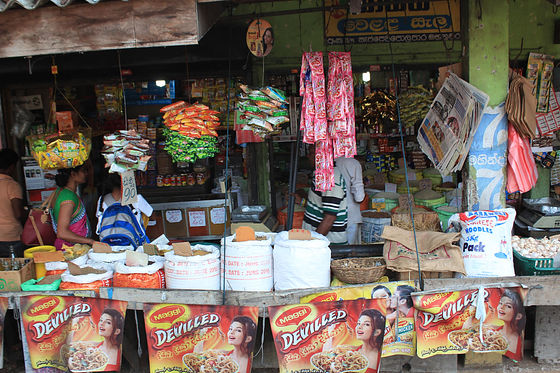 An empty bottle of juice that moistened a dry throat.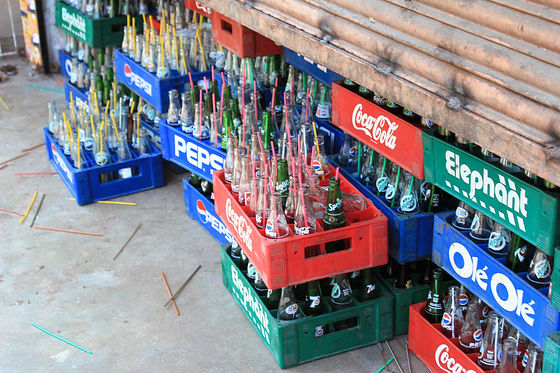 A supermarket I used frequently.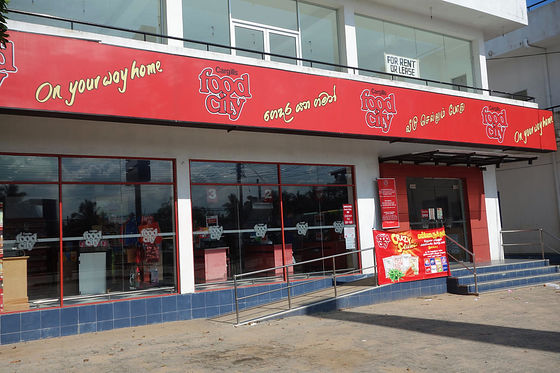 An elephant with a dot picture that fits the advertisement of a mobile company.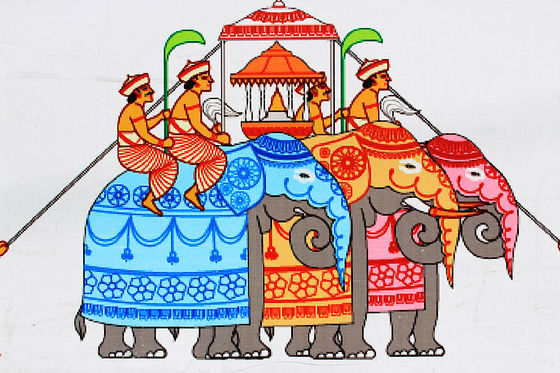 Traffic signs in Sinhalese, Tamil, English that you saw in Jaffna in the north. By Sinhalese and Tamil peopleSri Lanka Civil WarAlso closed in 2009. I ride a bicycle to the northern part where there are many Tamils ​​who confronted government forces.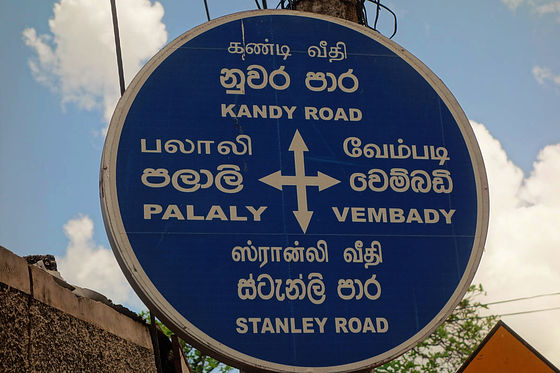 Turtles to dry in the country 's town.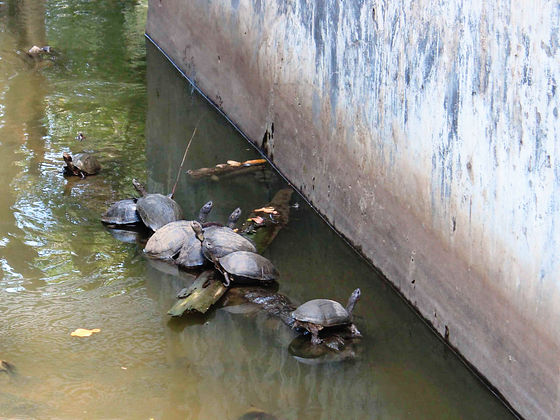 Since there are many stray dogs in the city, let's be careful not to bite.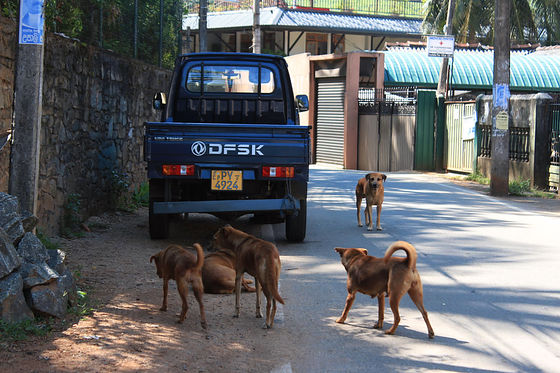 Not baseball,cricketIt was a thriving country.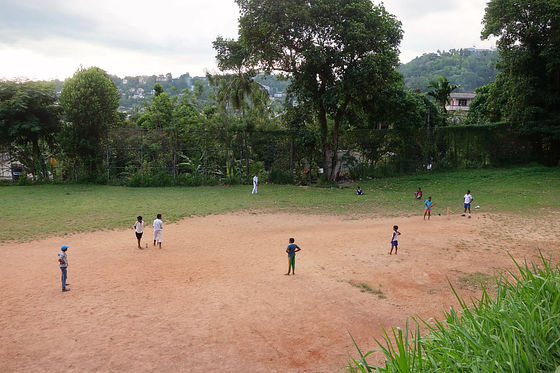 In Sri Lanka "candy"And" Elephant's Orphanage "are also visited. However, in Kandy, it is unpleasant experience such as being brandished by the driver of the hotel who lied with the hotel and being brought to the second floor by the restaurant bustling with local people, and offering a tourist price menu. did.

That's why I want to go to places that are not sightseeing spots by bicycle. A town not listed in the guidebook. But, there are people living there too. It is not a place for everyone to go, but also a place where no one goes is unexpectedly fun. That way, I have been traveling forever. It was a trip to Sri Lanka that reconfirmed that such a free way is right for me.

(Sentence / picture: Takuya SAITO @ Charriderman
Cycling around the world for a bicyclehttp://shuutak.com
Twitter@ Shuutak)