The country called Nepal where East Asia and South Asia intersect that I frankly wanted to revisit is interesting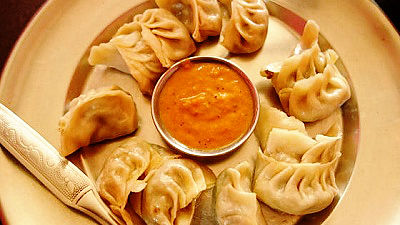 When coming from India, the horn was modest and there was a comforting country. I do not even think that the world will change so far just by crossing the border. A place called Nepal where the culture of China and India collide and mix. You can eat dumplings and curry as well.

Hello,Takuya Sudo @ circle around the world bicycle @ Charridermanis. It was a short period of two weeks, but I have traveled in Nepal. I thought that the beard was always Mojamoja, one of the countries where Indian people who made a dense face live, but when they actually visited, people who had an East Asian face that was close to us, I am wondering because I am living. Yet greetings are "namaste" ....

Run in green and water ◆
I saw the mountain after a long absence. In India, it was a plateau rather than a mountain, because it was dry, the scenery was sad and the green like Nepal was not seen either. The joy of running through the breathtaking scenery of green and water by bicycle. Yes, Nepal was a country that Charader could enjoy overpassing passages. I will run the mountain path by the route called Bharatpur → Kathmandu → Hetauda.

Entry from India, a mountainous area spread beyond the town called Butwal.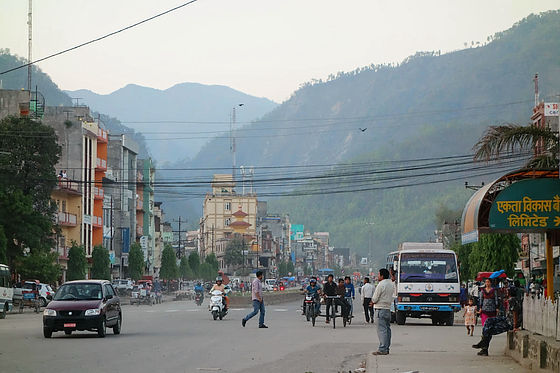 From Bharatpur which is also a key point of transport, we will slowly raise the altitude along the river.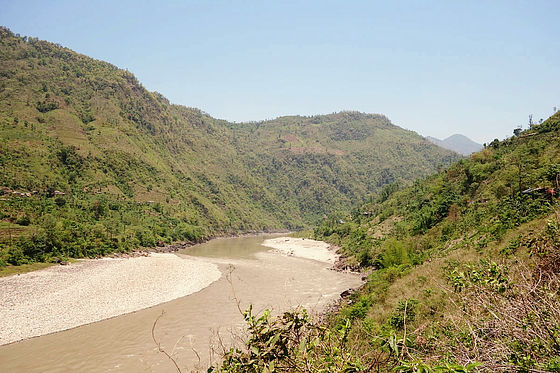 A manpower ropeway is in operation to come and go across the river.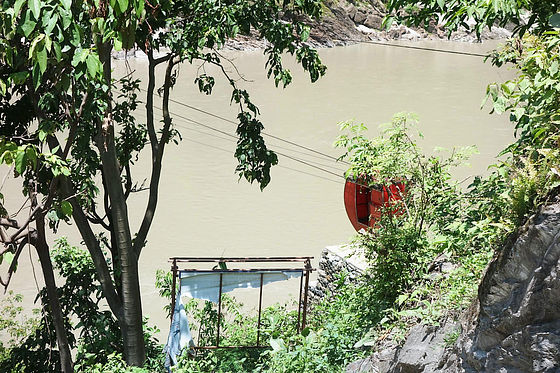 A brief breath in the town called Mugling which is a branch point. If you go to the east you can find the capital Kathmandu, and if you go to the west the second city Pokhara (Pokhara), the road was divided into right and left.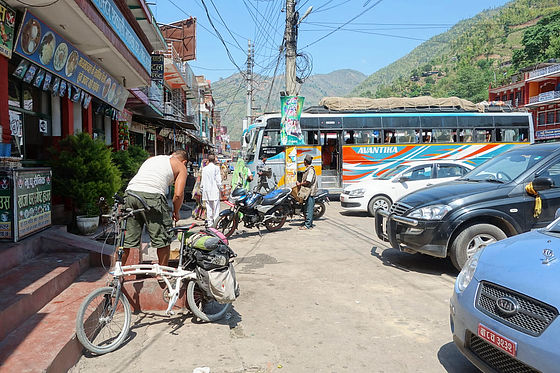 Terrain fields made using slopes.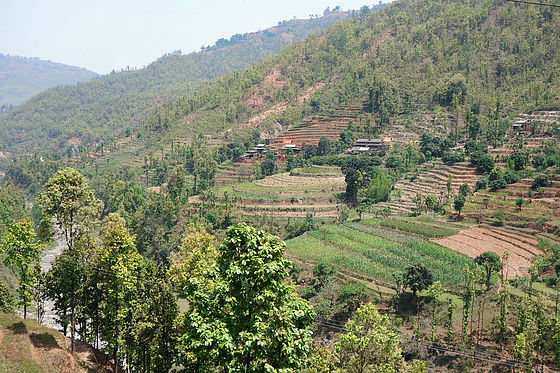 Green of a rice field growing quickly.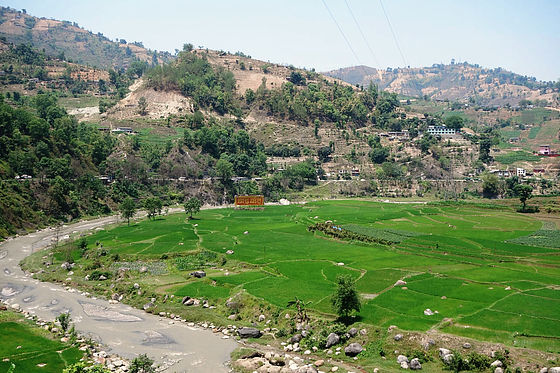 Beyond the altitude of 900 meters, you will be off the river and rush into the real road. When climbing up to about 1500 m, down to Kathmandu.



The basin of the capital Kathmandu which had spread beyond the pass. Since so many flatlands are spreading after that place where there are only mountains that much, if the field of vision before the eyes is opened, the voice will spill in spite.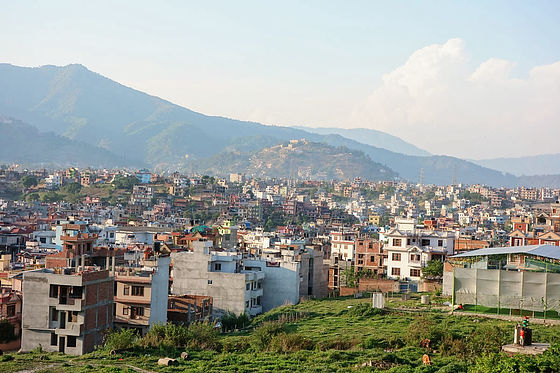 ◆ Overpassed mountain path
We stayed in Kathmandu for 5 days.

Escape, as well as rushing, only one pass was conveniently interpreted. When I passed through this gate, it was supposed to be downhill, but ...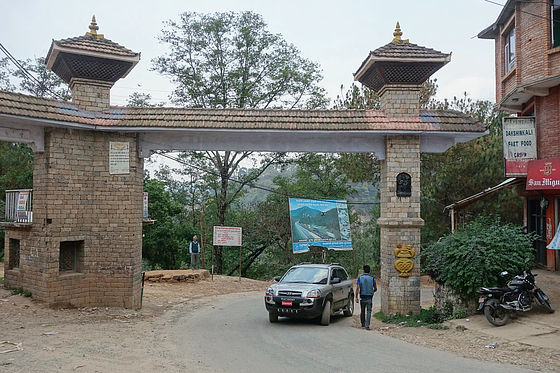 Ridiculous lament that "I am supposed to be such a funny thing". After going through the gate and going down a bit, we need to climb again.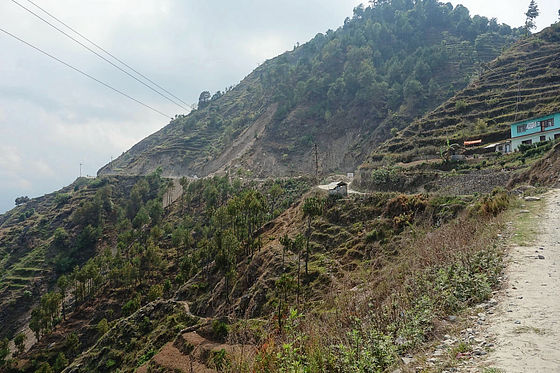 Rather than cycling, it's like trekking.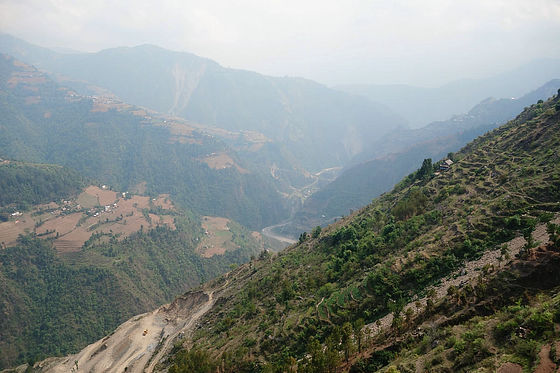 Because the road is thin and there are also many unpaved, main transportation means is a section called TATA made 4WD.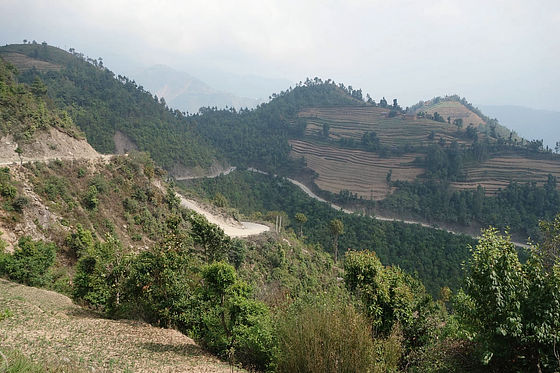 It was necessary to go up again to the bottom of the river, far before the target city of Hetoula. That said, it was nearly impossible for the sun to go on, so it seems that we can not cross the pass. On this day there were plenty of places where the gradient was steep, many things pushed down to give up, so it did not progress much. The body can not move with a rattling. I thought about getting on the car many times, but I found a cheap hotel at just right timing so it's a night. Divide the process into two days.

Accommodation of 500 rupees (about 625 yen) per night which was installed at the mountain cafeteria.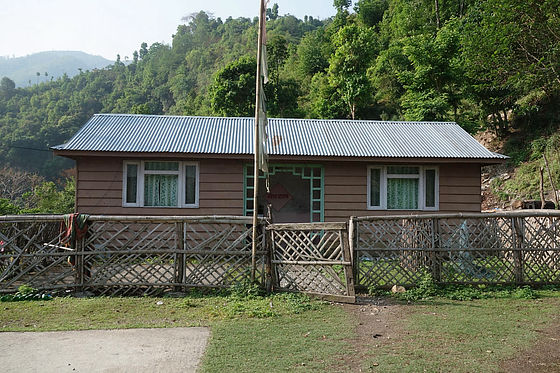 On the next morning, I will climb the third pass from Kathmandu with about 1900 m.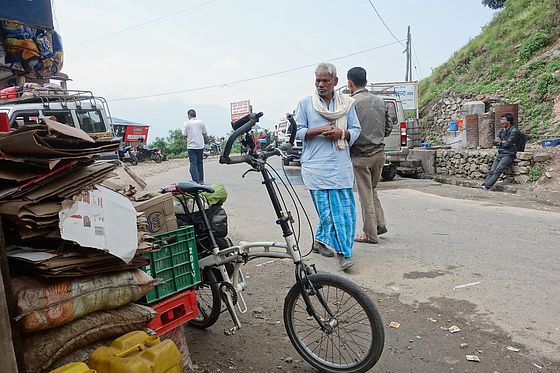 A straight line from the top of the pass to the valley.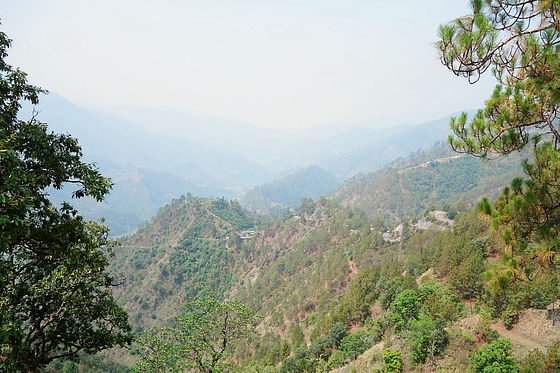 The downhill slope was also dynamic, and it was a series of continuous folding.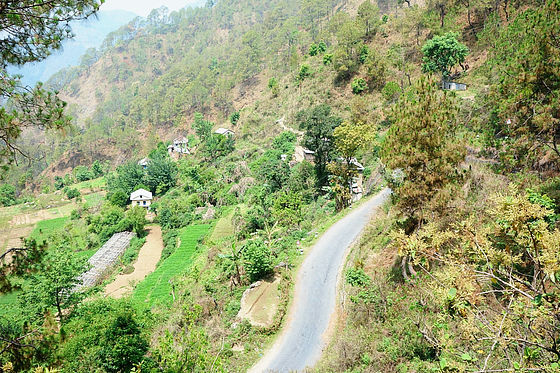 It was a downhill, but I wanted to stop bicycling, beautiful scenery spreading in the valley.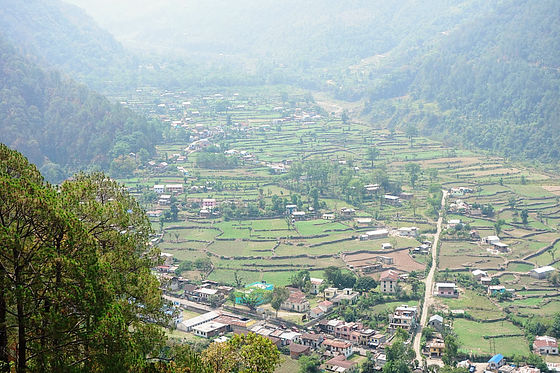 I went down to Hetoura and returned to India again from the Birgunj border. Despite having a hard time, if it is difficult to drive in Nepal, is it an intermediate place or something? If you are a beginner you will find plains in the southern part of the country close to India and the border, if higher level you think that it is a route closer to the Himalayas than Kathmandu.

◆ Thamel District
The Thamel district of the capital city of Kathmandu is a place where travelers with lodgings, cafeterias and souvenir shops are gathered like Khao San Road in Bangkok in Thailand, Fangguao Avenue in Ho Chi Minh City in Vietnam, Jalan Jaksa in Indonesia's Jakarta, Indonesia.

It is a prayer flag of Tibetan cultureTaruchoThere is a path that keeps pace.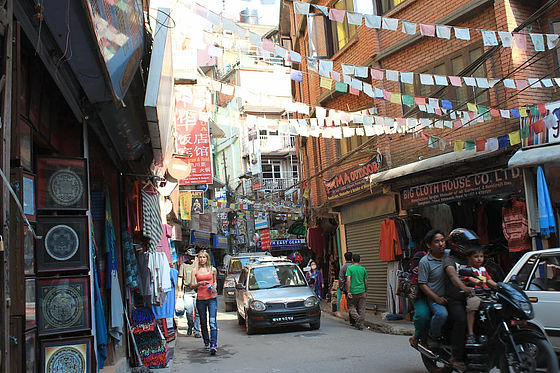 Bookstore handling maps and guide books.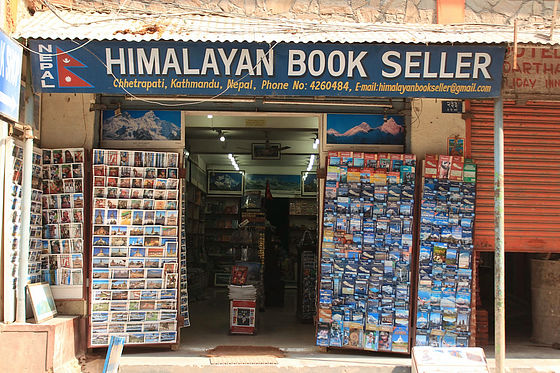 A souvenir shop sells eaves.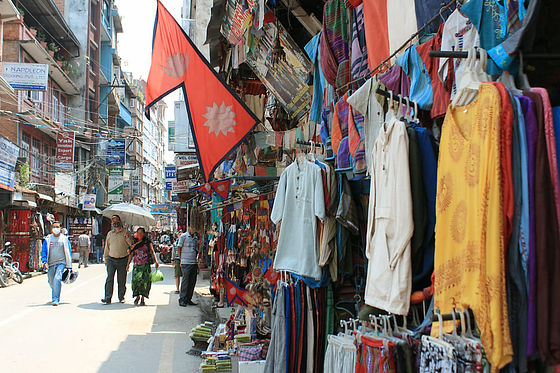 Currency exchange store dealing with several currencies.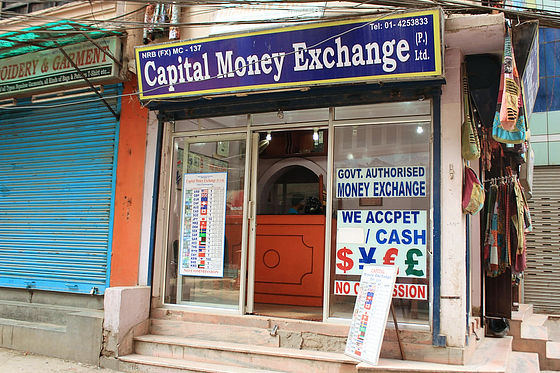 Many people go out trekking to the Himalayas such as Everest and Annapurna, so there are many stores dealing with outdoor goods. The waterproof duffel bag you got at the time of temporary return and the price is less than half the same thing. However, most of them are imperfections of leading manufacturers such as North Face, Jack Wolf Skin, Millet and Mamuto. Although it is a few, Nepalese brands are also put up. Also, as most items are not tagged with price tags, price negotiation was necessary when purchasing.

In Thamel district, it is only such outdoor shops.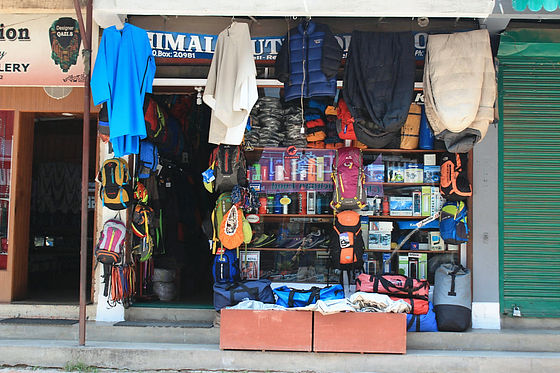 We anticipated that Borneo will visit after India, we purchased a waterproof cover at 200 rupees (about 250 yen) in anticipation of rain. Although it secured 3 pieces in total for the daypack of the photograph and for the bicycle's bag for the bicycle, from the commodity where the handmade feeling drifts, it is slightly uneasy about the waterproof performance.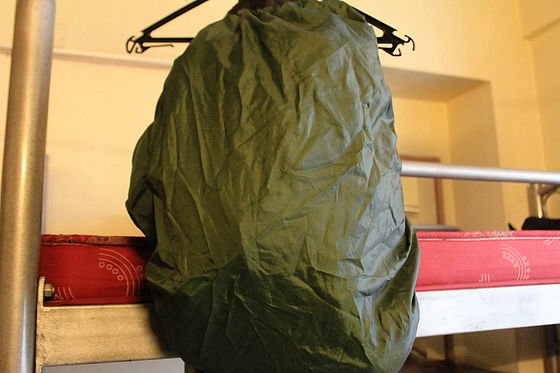 It was a price of exceptional rupee (about 260 yen), so it was a waterproof case I bought for the time being.



I found a staff bag for clothes that I lost somewhere. The substitute which does not fit exactly, it was also settled that I was totally moist.



◆ Meals in Nepal
Nepalese style dumplings called peaches, with a spicy and spicy sauce. When the rice leeked as rice cake is broken, the hot broth that had been trapped spreads into the mouth at the jihwa. The ingredients are also chicken, sheep, shapes, from the same as in Japan to things like small meatballs. It is affordable dish from around 100 rupees (about 125 yen) with around 10 dishes.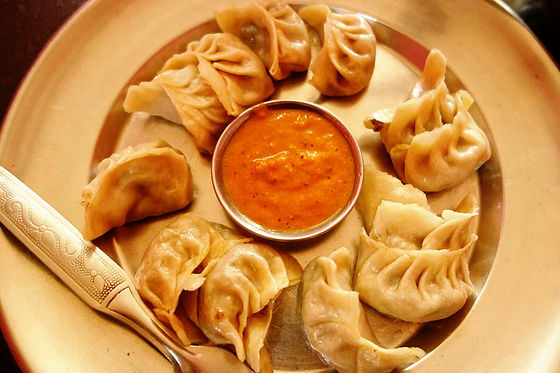 Tibetan dish called Tukpa which was full of vegetables plentifully.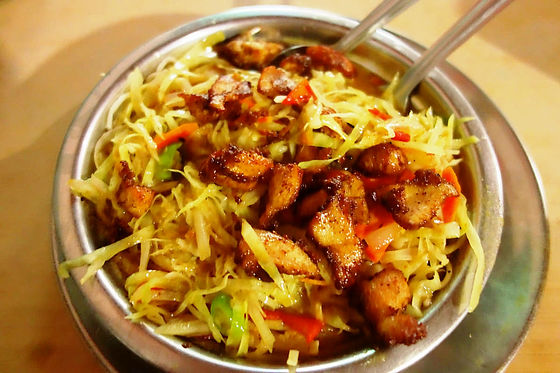 Yakisoba called choumen that can be expressed in kanji. It was fast food and made quickly anywhere. Spicy and spicy.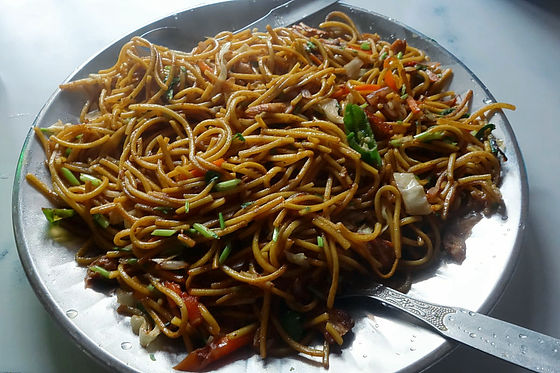 Popular cuisine in Nepal called Dalbert. A combination of dal (bean soup), bart (rice) and side dish. I will put soup on rice.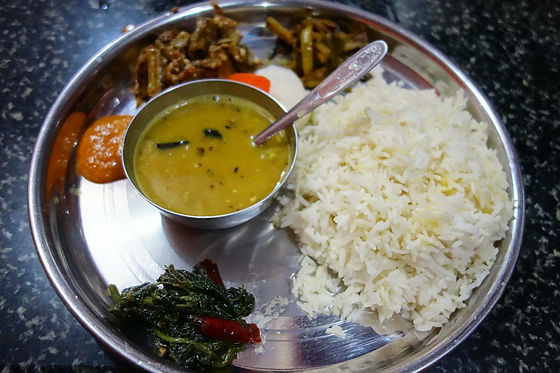 Nepalese style grilled meat named Sekuwa. Meat is seasoned firmly with spices. Rice mixed with fried rice, sweet pompon sweets.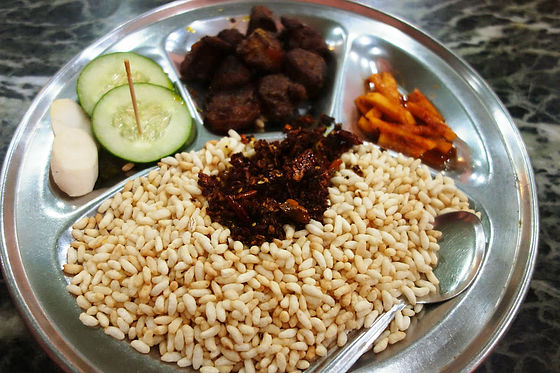 The Thamel district of Kathmandu is famous among travelers if it is reasonable price and delicious Japanese food is available. I have been looking forward for it since I asked my friends in Chalida in South America. For Dalbert and Chumen it costs about 400 yen per meal in this country where it costs only about 100 yen per meal, but at this price it will not be like Japanese food overseas. It was about 6 months after leaving Japan, but I will go to a Japanese restaurant just this way.

At the entrance of the shop "Furusato", the picture of the Japanese cuisine listed.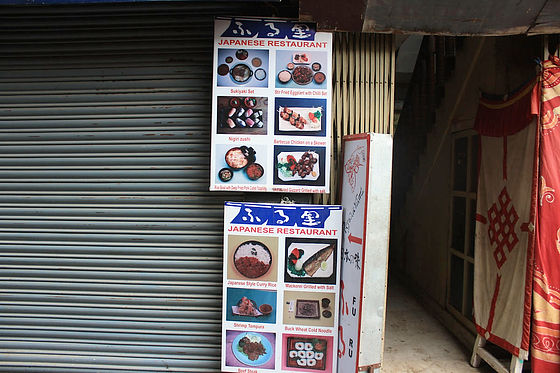 The atmosphere in Japan is drifting inside the shop.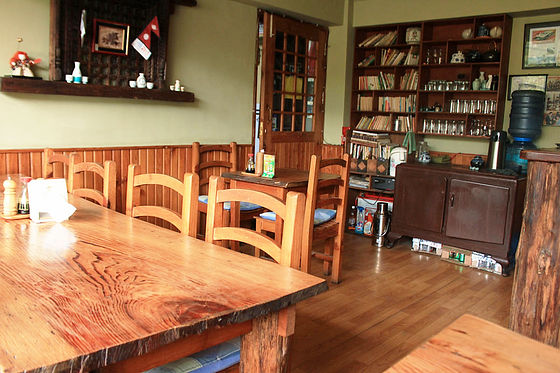 I ordered a pork cutlet. Chopsticks advance steadily, with a thin, sweet taste with soup stock combined with rice, eggs, onion, and tonkatsu. It was a perfect Katsu rice bowl with a volume, but the onions were just about to pass the fire, and it was subtle that I was shakijaki.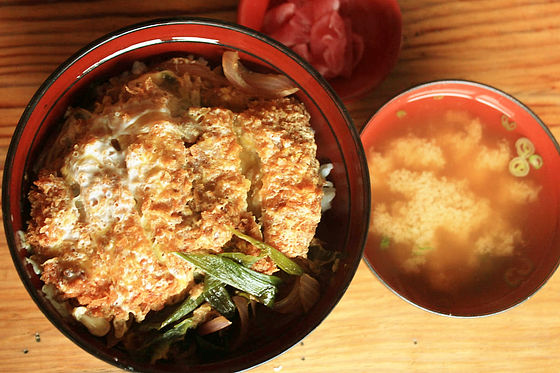 In the store called "Lotus", rice to be made in Japanese homes will come out. I do not have trouble with curry in India, but the Japanese-style curry that I made with this tortoise is a different thing. It is also important to have rice with mochiri. I asked for Katsukare, but the clothes of the cutlet was also deep-fried.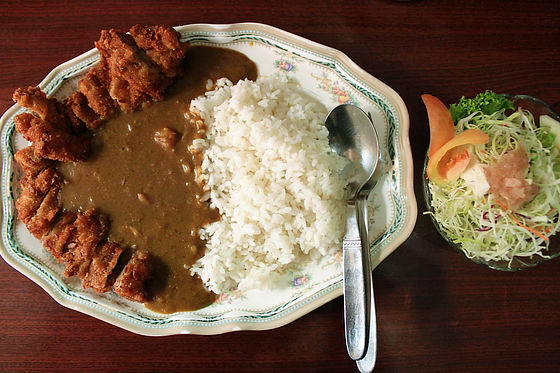 "Cha-cha Cafe" is a Japanese-style western restaurant. Tomatoes and cheese hamburgers are fashionable as well.



"Momotaro" rich vegetable-rich noodles. The soup which was taken as a cookie is so much trouble as to when to put the astragalus. It is a shame that the noodles were crammed.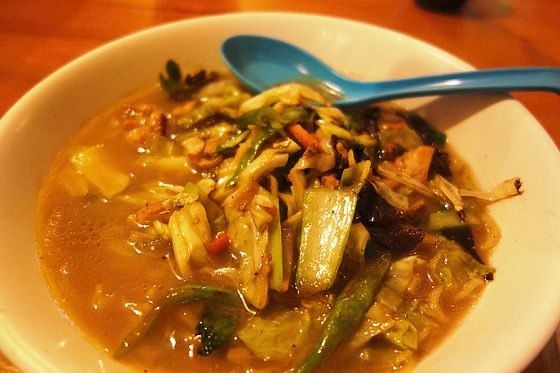 ◆ Nepalese scenery
Nepalese people who normally ride on the bus and move. I am worried about not being shaken off.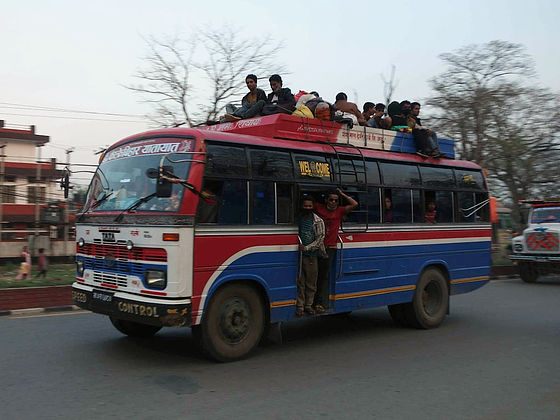 There are two things to be surprised by the picture of this helmet. There is no need to worry about theft and that it is placed casually and that there is an obligation to wear unlike India.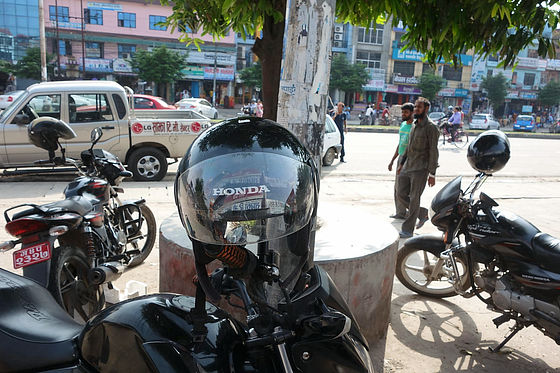 A cycling taxi called Cycle Rickshaw running throughout the city. The umbrella on the overhead of the driver's seat, which I did not see in India, looked a bit stylish.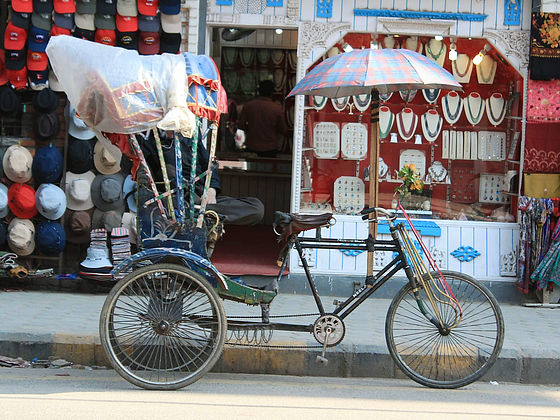 Studying abroad like Japan and Australia seems to be booming, and language schools are held in various places.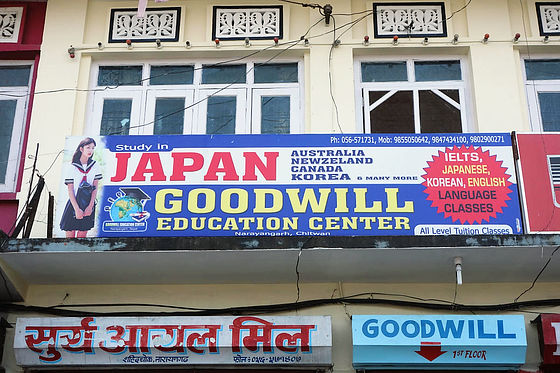 It was also in Myanmar and Sri LankaPagoda (pagoda)It is called a pagoda. It is different from other countries that decorations are given to the tower extending from the foundation. It is strange that eyes are drawn so as to look like this.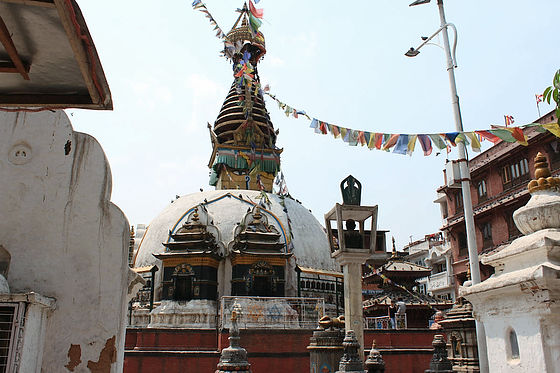 Gods like Garuda, Naga, Ashura and so on.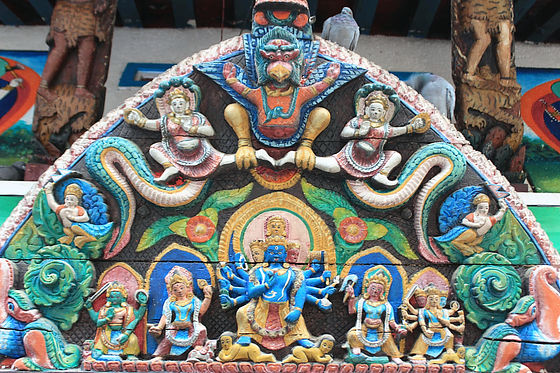 Chickens and ducks in a homemade basket that was sold at the roadside.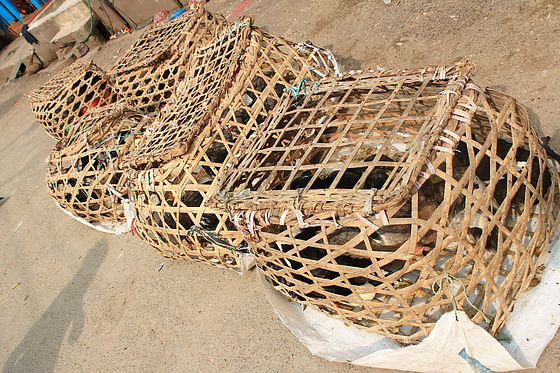 A handmade chair the people of Nepal often sat on.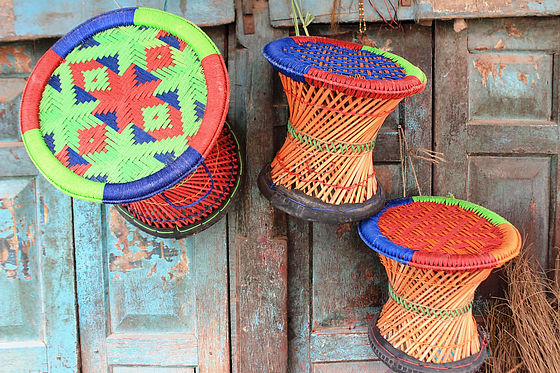 Mannequins wearing colorful clothes for women are a little scared to see the figure hanging their neck.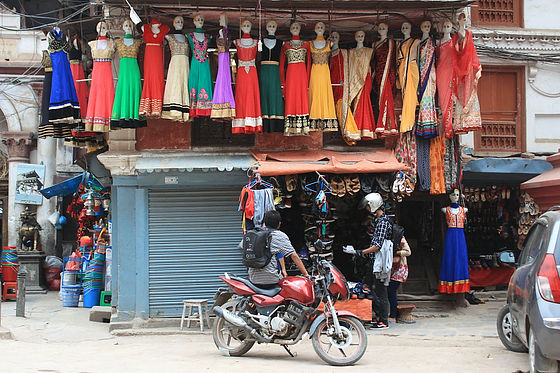 A peaceful sight where a pig walks in a countryside trail.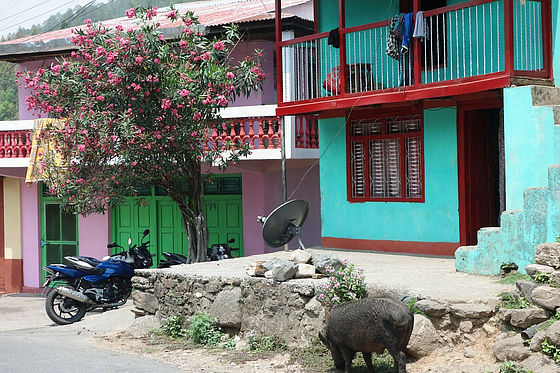 Local market where life feeling drifts.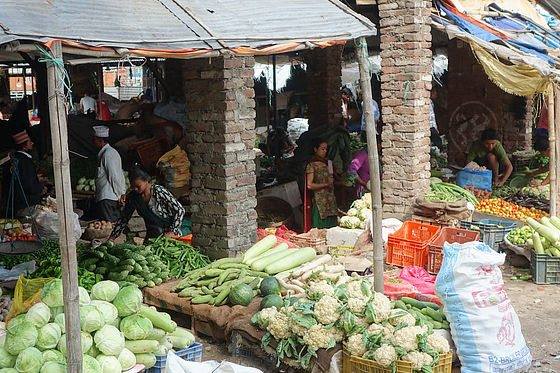 A room of 500 rupees (about 625 yen) of the cheap hotel. In Nepal it was easy to find a cheap hotel with Wi-Fi and it was saved because there was no refusal of accommodation like India.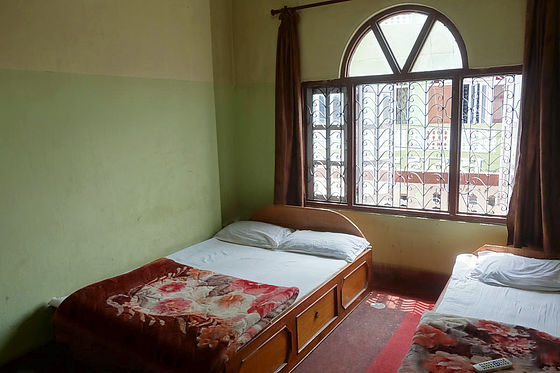 ◆ People in Nepal
I will head down to the Chinese who work in a way that they hire Indian people. Because they usually open their own shops abroad. Asked "What country are you in?" And the questions are resolved. He looked like a Chinese, he was a Nepalese. For many years in the countries of South Asia I thought people living in India lived, but in Nepal there are people of the same Mongoloid type as us. From that kind of thing, during the trip, it was often said to the Indian "Are you a Nepali?" Although I am facing the oriental people, I'm puzzled because "namaste ~". In common with South Asia, women clothes Sally and is fashionable with nose piercing.

A juvenile like an elementary school student in the summer vacation in Japan who played around and was tanned.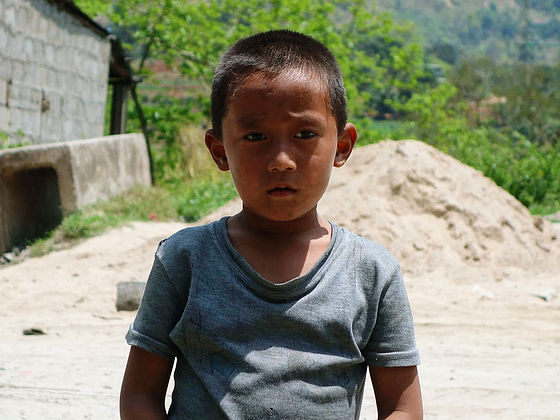 Children who are good are looking closely to India.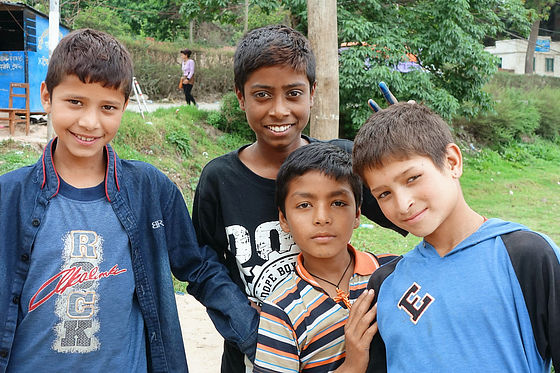 A baby who grabbed your finger when you tried to shake hands.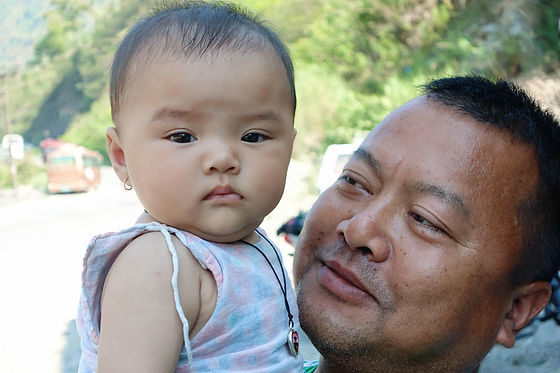 My daughter who was in a bad mood for a father who frowns.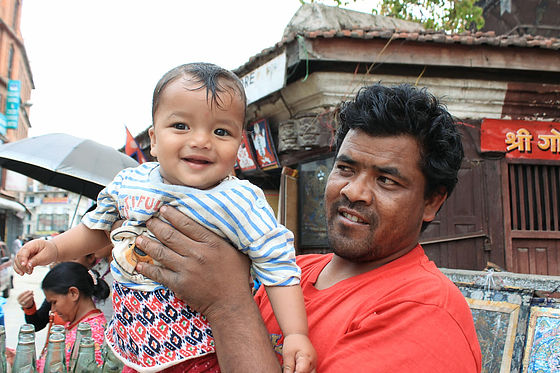 People who have not only oriental but also Indian faces were in Nepal. It makes me realize the country of East Asia and South Asia where Nepal crosses.

◆ Someday again
Since this time Nepal only ran a little in the plains and mountainous areas, I have not seen the mountains of the Himalayas. I knew that trekking is famous, but it was a short period of time, so I gave up from the beginning. Just watching the bookstore in Thamel district, I feel like I want to come back to Nepal again. Because the pictures of mountains are used, the interior of the store was overflowing with a clear blue sky. Deep blue, peculiar to highlands. If I have the next opportunity, I would like to walk under that blue sky.

Purchase only postcards so as not to forget.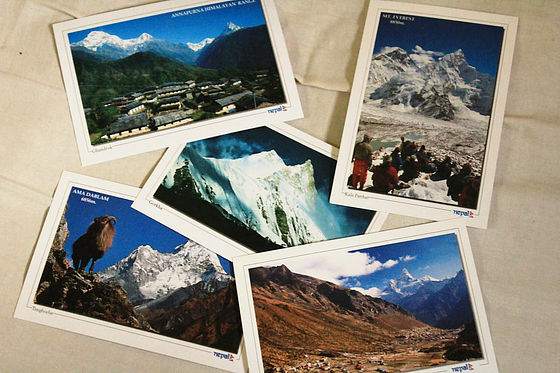 Compared to India, Nepal maintains the distance between people and people, so it was easy to travel. To the experience, English was also more familiar than India. Like Sri Lanka, there is also a gentle manner of attaching hands when returning fishing. There is no one to ring horn like crazy. As a man I was tired of in India, it was a peaceful and relaxing country.

(Sentence / photo: Takuya S. Narou Charriderman
Cycling around the world for a bicyclehttp://shuutak.com
Twitter@ Shuutak)