People in Bangladesh who caught through the camera, who became worried that they could have the same face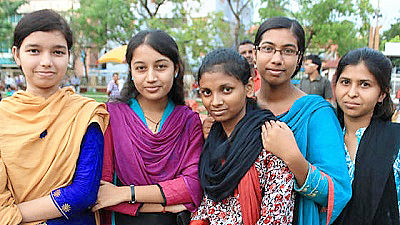 Every day I answered "somehow" to local people who asked "Why to Bangladesh?" No, there are Bangladesh there. Cultures and customs change when crossing the border. Especially it was everyday to take a walk without a purpose. People gathering alone. Such a me is also a popular person.

Hello,Takuya Sudo @ circle around the world bicycle @ Charridermanis. Although it was only 6 days from May 20th, I went to Bangladesh as backpacker. A crowd that people who surpass India go and go. If you walk in the town, someone will call out to me. When you notice "take a picture" and "let me take a picture", the camera is full of their smiles.

◆ Bus strikes
After the trip of Nepal, Moved from the town of Raxaul who re-entered India to the east large city of Kolkata. I will make it round trip to Bangladesh based on that. Depending on the information on the Internet, we selected a bus company called Greenline. The flight from Kolkata to Bangladeshi's capital Dhaka was departure early in the morning at 5:30.

Arrived at the border immigration past 12 o'clock. Get off the bus and complete the procedures for entering and leaving Japan. Bangladesh is a country that needs a visa, but at the border of Benapole we issued an arrest for free. "When you arrive in Bangladesh, change to another bus and pay the money to Dhaka there," beforehand. I found an office of the Green Line that got on the border soon, but the situation of a rainy day "There is no bus to Dhaka because it is a strike."

Border of Bangladesh.



Still, since I do not have responsibility, I will switch over. Just from the train station in Benapole, I got on a train heading for a big town called Khulna. I stayed in Khulna for 2 days. Although I planned to go only in Dhaka, I was able to see another town, so sudden strikes were also good as a result.

Move on local train.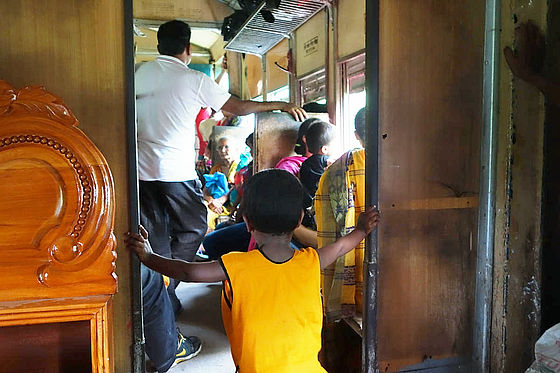 An object of shrimp which becomes a special product of Khulna.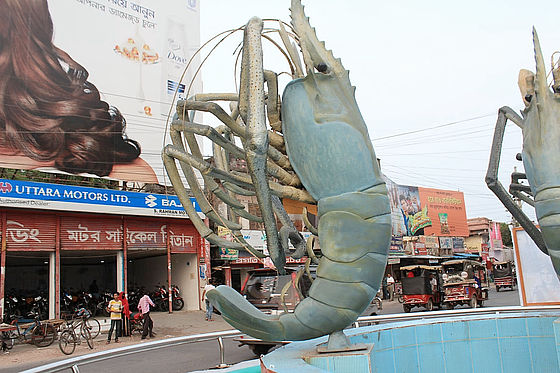 Brilliant flowers and deep green make you realize that you came to the tropics.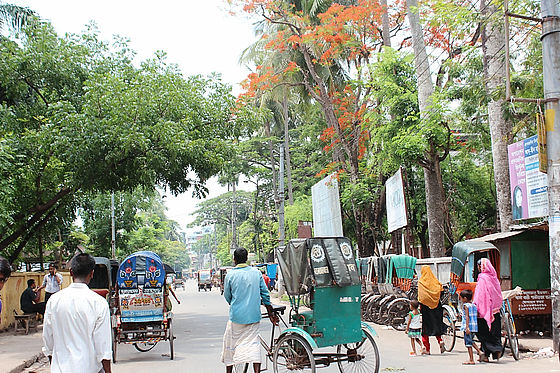 There was a bus from Khulna to Dhaka. The estuary of the Ganges River is too wide and there is no bridge over it, so you need to cross over with a ship. I stayed in Dhaka for 4 days. It was a daily routine to take a walk in the town when I thought of it.

A ferry with a bus.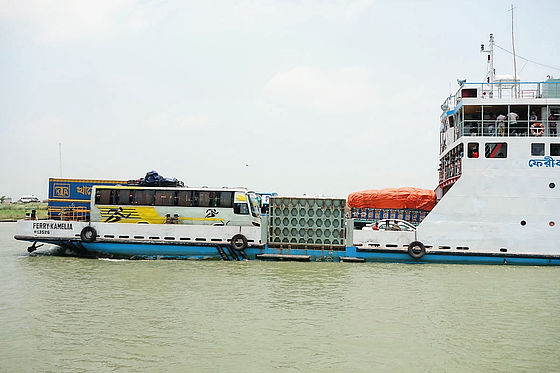 Commercial district of Dhaka which was crowded with lots of people.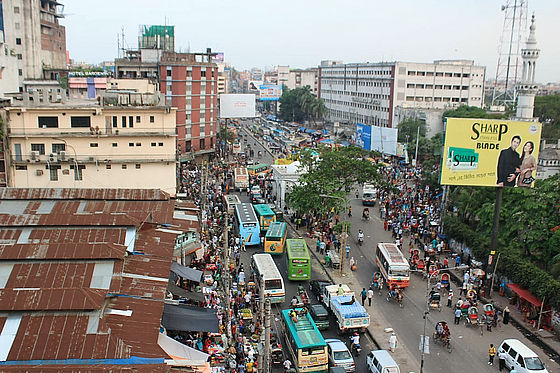 In the districts where wealthy people gather, huge high-rise apartments and buildings were lining up.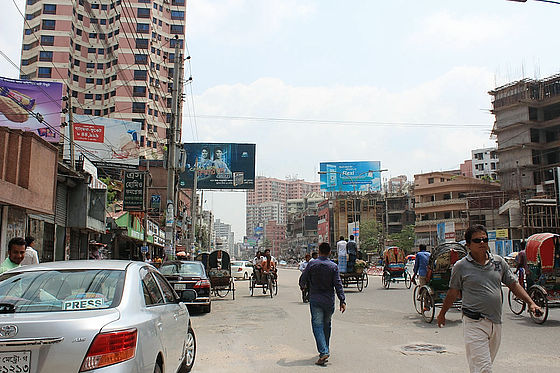 I want to return to Kolkata again from Dhaka, but the strike is still ongoing and I can not use the relying credit line. But in the city people are getting into a large bus like a long distance. When considering whether all the bus companies are participating in the strike, I found a bus company called "WEST BENGAL SURFACE TRANSPORT". I was able to purchase a bus ticket to Kolkata as it seems to be operating normally.

Long distance bus on the way back.



Although it took about 12 hours to travel distance of about 300 km, I was able to return properly.

◆ Everyday in Bangladesh
About 90% of men are walking in the commercial area of ​​Dhaka. It is almost a man who runs business there. Men handle women's underwear as well. When I am watching it, I will sell it with a smile "You are one way," but it is not so. Just watching from unusual. It is mysterious that the girls' clothes with frills are also sold by men who have stored their beard. Bangladesh is a country where Muslims dominate. Alcohol is banned, so tea was flourishing like any other Muslim country. Therefore, there are plenty of sweets suitable for tea. Everyday scenery changes when entering a new country.

A donation box at Michibata which is common in Islamic countries. "Pursuing and dedication" is one of the duties of Muslims.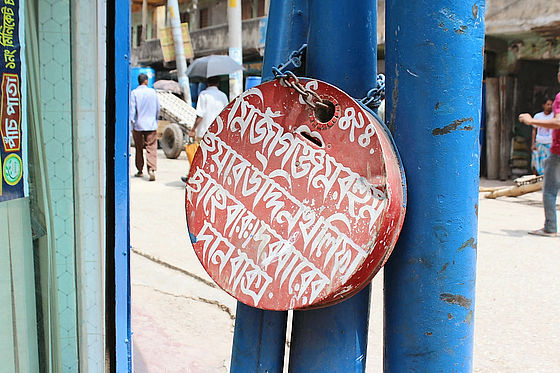 When shopping, it is not a plastic bag, but somehow packs the item in a net bag.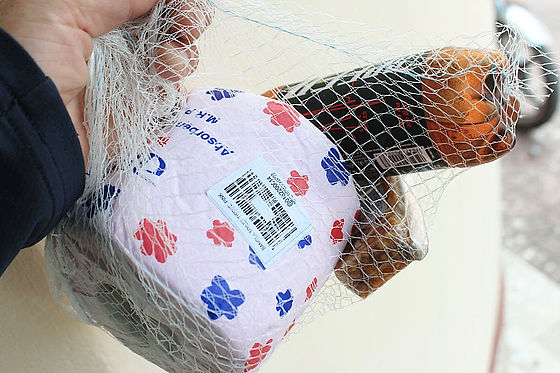 Crossing a river instead of a bridge.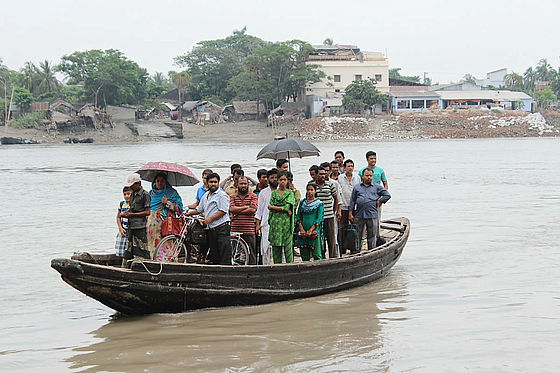 Like this, buses in a tired state are also running on the roadside as usual.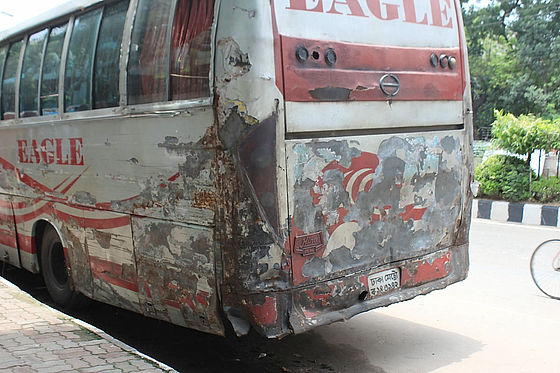 A newspaper stuck on the wall to get people to read it.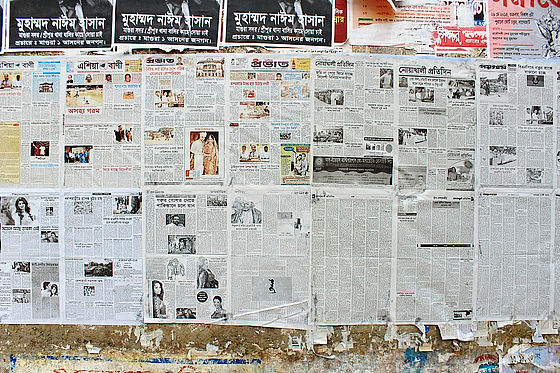 To the candidates for the election, faked and stupid, symbolic marks were drawn together so that even people with poor reading and writing can vote. Garlic, sofa, there are various patterns and it is interesting.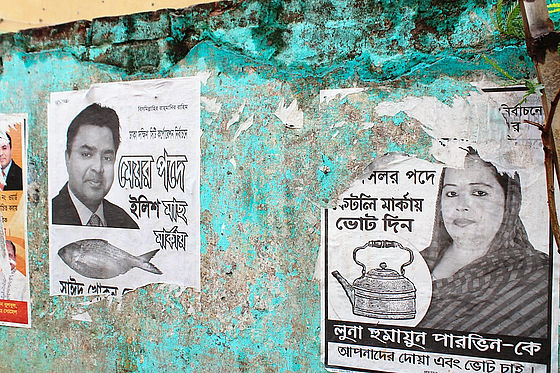 It is a lunch box carrying piles of stainless steel with round bottom, stacked vertically, men wrapped around waistLongzyIt is a piece of cloth called "Myanmar of the neighboring country".

◆ Meals in Bangladesh
Curry soup called Harim. I ordered it for the time being, but it seems better to eat with rice or chapati because the taste is deep.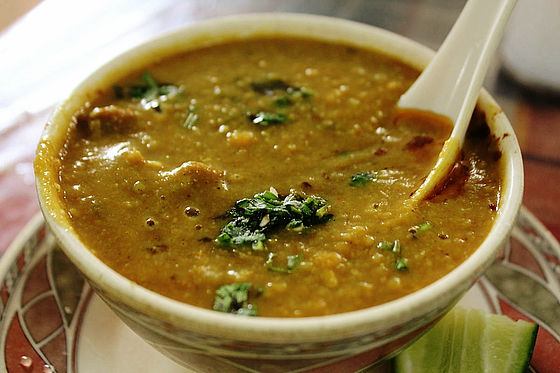 Mutton (sheep) grilled meat and rice.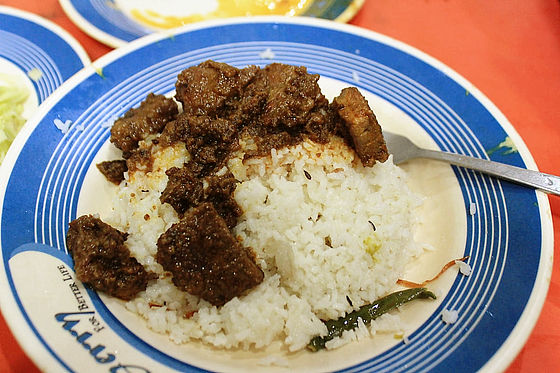 Chicken burger of about 100 yen was popular for fast food. The fat that leaks out of the chicken that is caught in the clothes does not accumulate.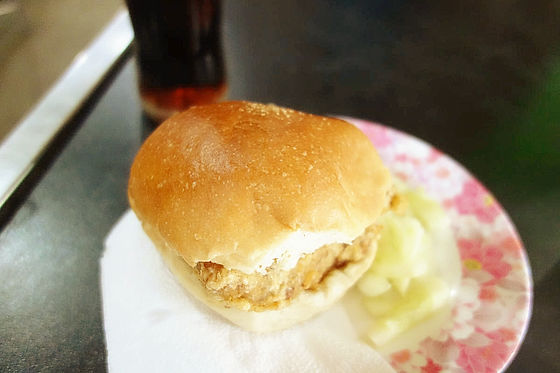 Sweet sweet sweet which was called Faruda. Muslim men who had a strong beard were crazy and flattened.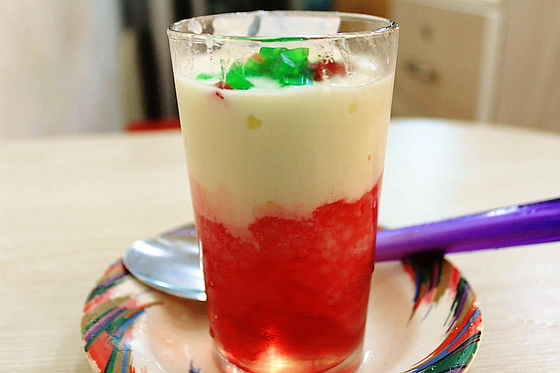 ◆ Hold the camera
Because we needed to open our hearts to the other person through the lens, when we started traveling, we were not good at turning the camera towards people. Locals who stepped in as they stood behind me. There is no need to worry. If you talk a bit and laugh together, it was ok with that alone. In Bangladesh, we were only taking pictures of people, as people were close to each other. When taking something in the town, you will be urged to say "I can shoot, I can also take."

A man who managed a mobile library.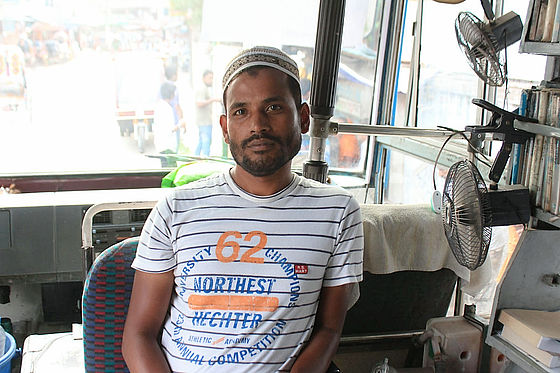 When I was walking in the park, I was able to speak to the young ladies. To unexpected deployment, Deleedere.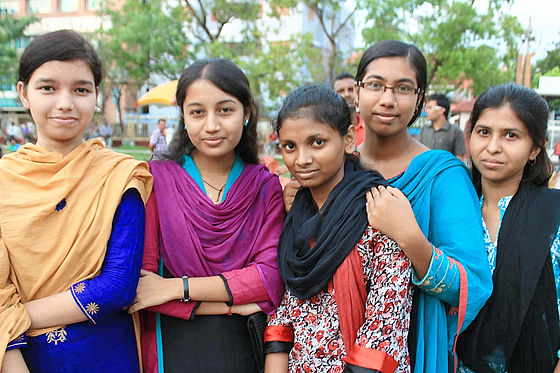 Energetic people.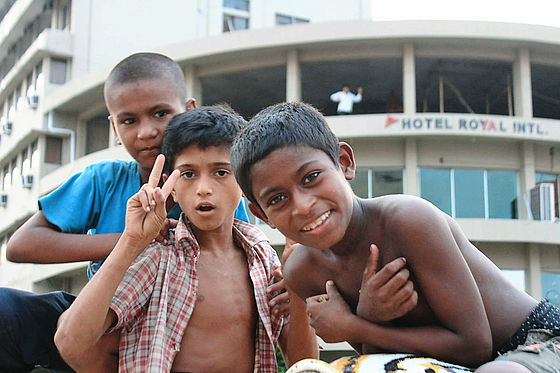 When I was photographing a ferryboat, I was asked to "Take this one too."



Then, I want to take pictures of my child.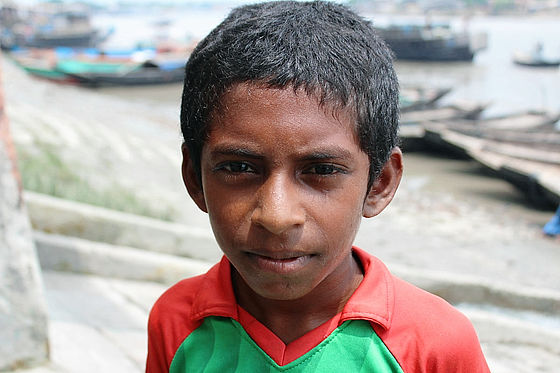 The two will decide the pose, but another unrelated person interferes. If you smile this way.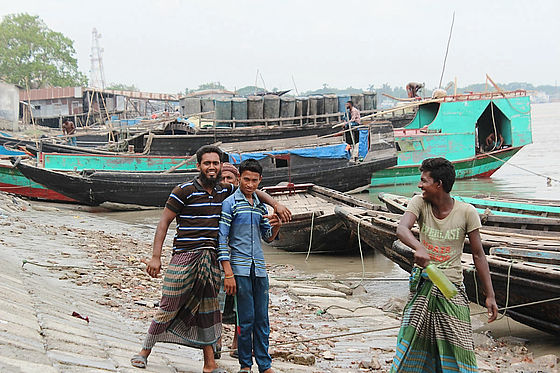 A man manipulating a ship.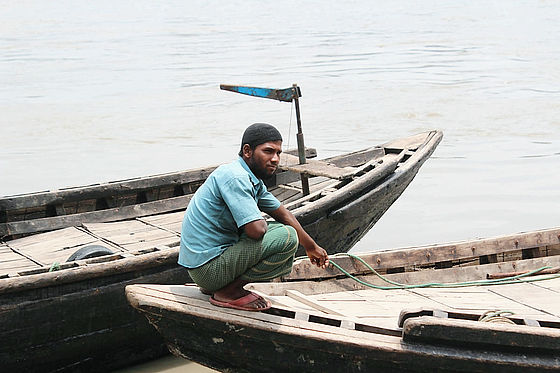 Store owner of street cafe.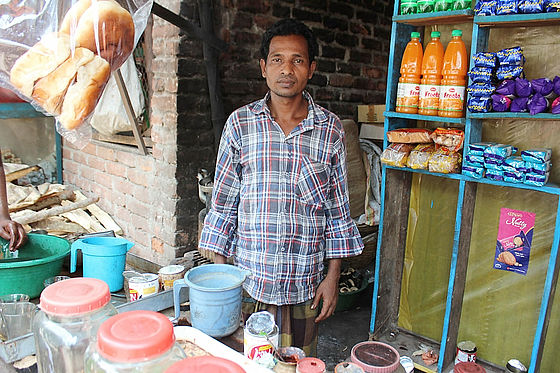 If it says in Japan, an apparel shop clerk.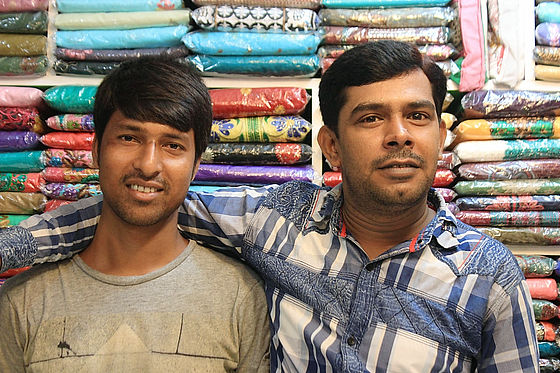 Masculine tank top in South Asia.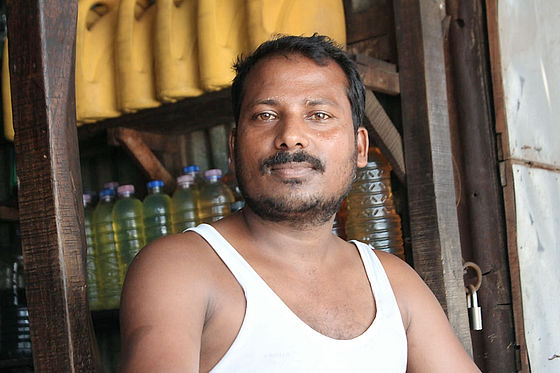 I am polishing parts of the motorcycle.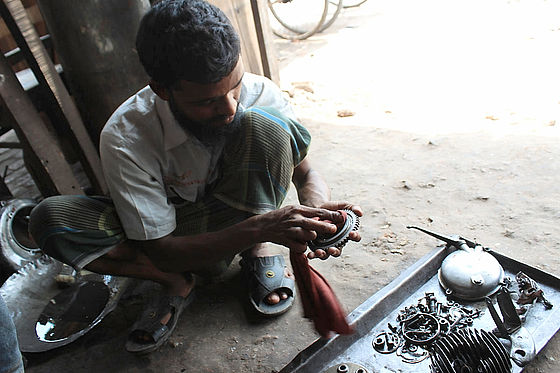 Hat with a beard and men who looked like Muslims too.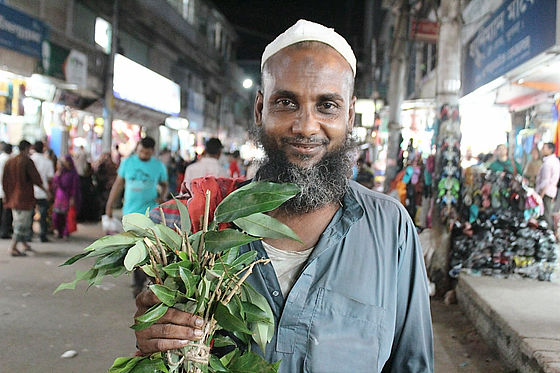 With a little bit of laziness.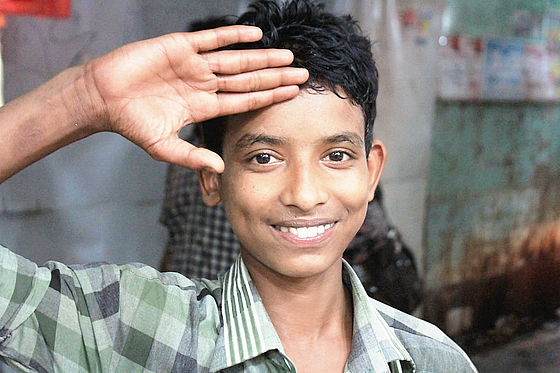 I will sneak out for the appearance so that it will not fall.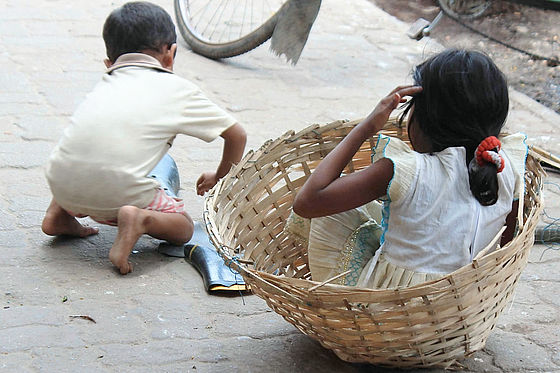 Pineapple stalls on the street where work using vinyl gloves that was not in the past was fresh.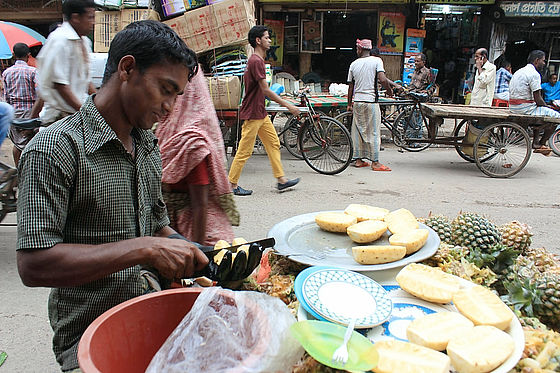 Infant sitting on the carrier of the cycle rickshaw.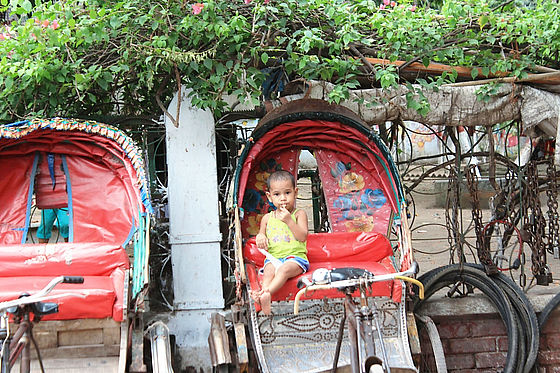 Stop at the park, to the attention of children.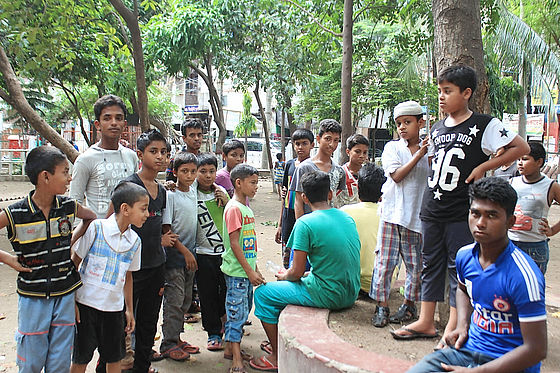 I am taking a lot of trouble, so I will take a picture with you.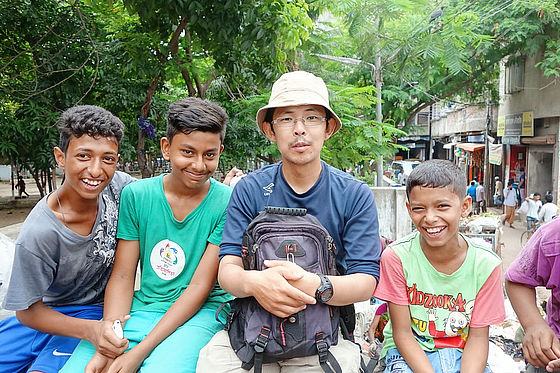 Just watching a small child playing with a seesaw makes me happy.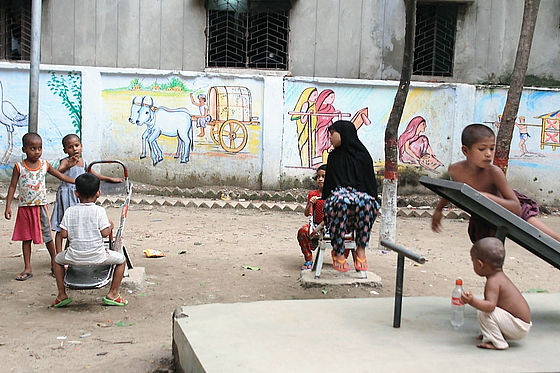 A storefront of a common store.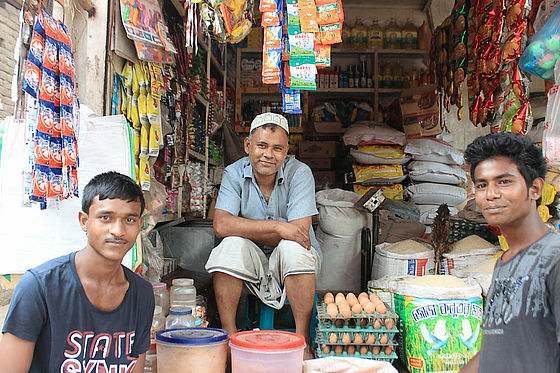 Young people.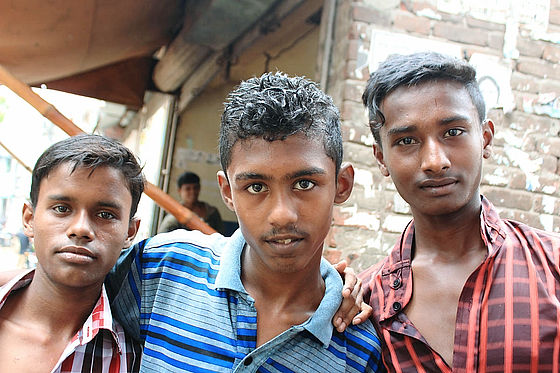 As the cow came up the stairs, I quickly turned the lens.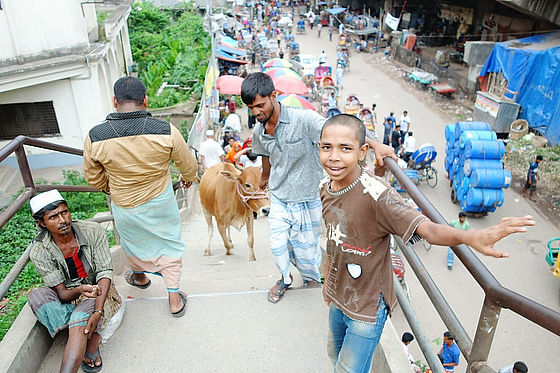 Mangoes, Muscat, Orange, Apple, Litchi and colorful fruits stare at the stall.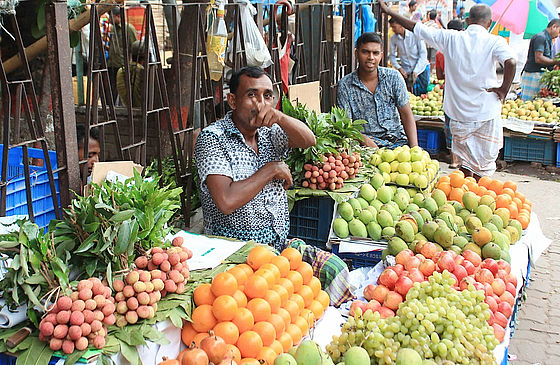 The lyche of sweet and sour and punchy texture was the season of the season.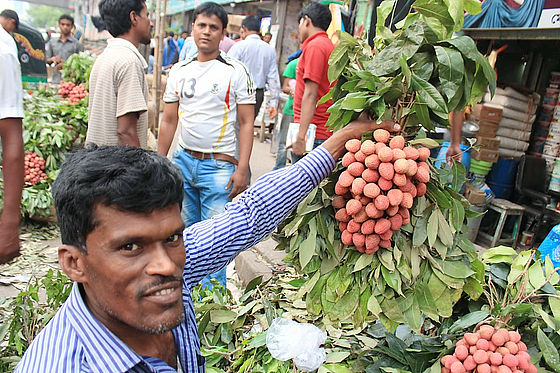 Children playing at the downtown game center.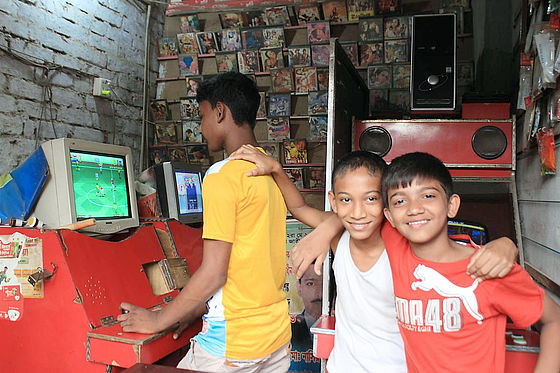 Even though the squall has passed through and it is raining heavily, the kids run around without any obligation.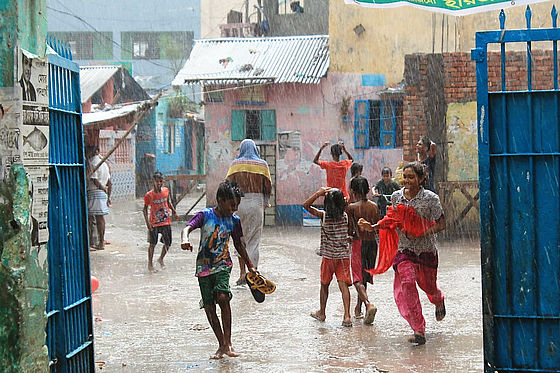 It seemed happy even in the rain, the bicycle pedal was also full rotation.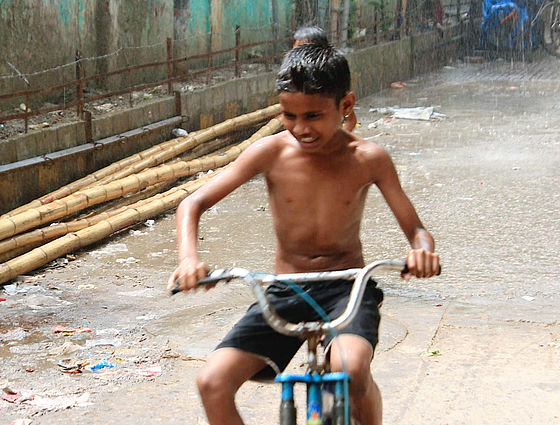 A gentle looking face.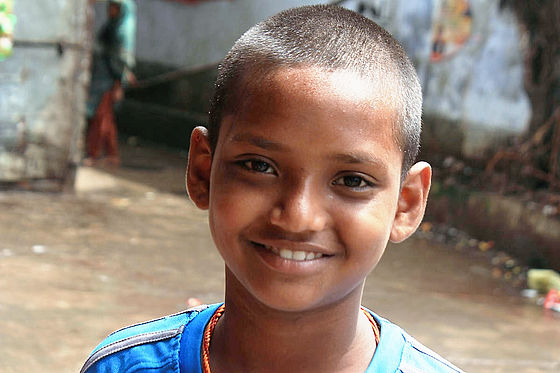 beautiful girl.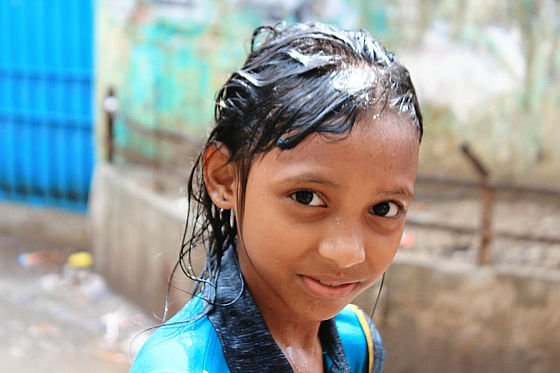 It is T-shirt of Doraemon.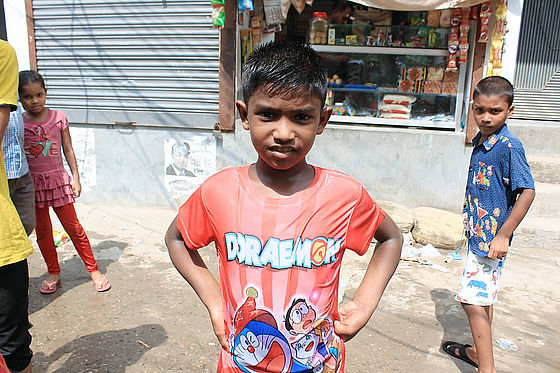 Capture the children who were playing like monsters.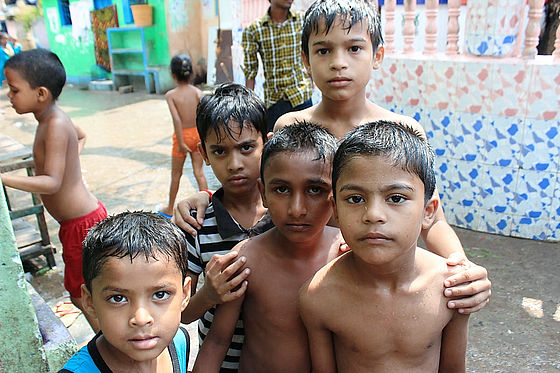 If I could point the camera, I'm not sure I could have a face similar to them. Even though I looked back as an article, people in Bangladesh showed a nice look. Especially I did not do sightseeing, but it seems to be one of the unforgettable countries.

(Sentence / picture: Takuya SAITO @ Charriderman
Cycling around the world for a bicyclehttp://shuutak.com
Twitter@ Shuutak)