A new function "Moment" is launched that allows you to browse the topics currently being talked about on Twitter along with the follow-up report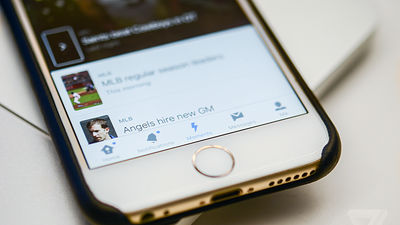 Twitter is the latest feature of browser version and the official app for smartphone, Tweets with photos and movies now being talked about on Twitter can be watched at once in each topic "MomentFunction was added.

We started "moment" function in the United States | Twitter Blogs
https://blog.twitter.com/ja/2015/1006moments

Twitter, the best of Twitter in an instant | Twitter Blogs
https://blog.twitter.com/2015/moments-the-best-of-twitter-in-an-instant-0

Twitter released in July 2015 "newsOn behalf of the function, in the United States from October 6, 2015 newly "Moments(Moment) "function has been added. When you tap the moment icon of the lightning bolt, the topic of interest is displayed in list form, and when you tap the moment name ......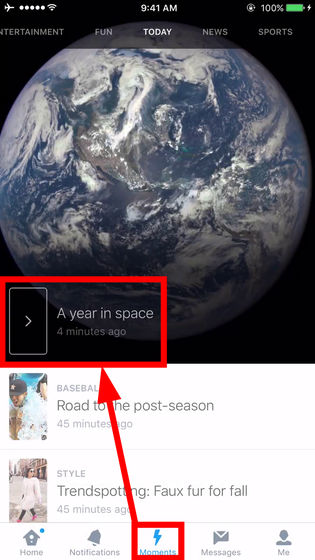 The heading and summary of the tapped moment is displayed.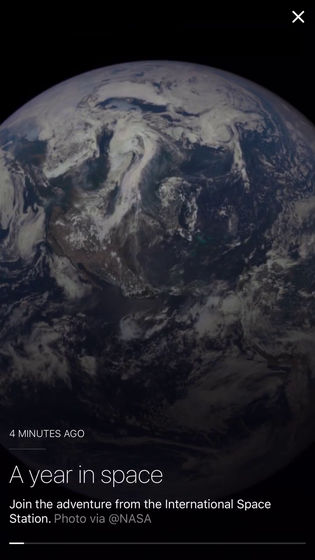 Swipe to the left ... ....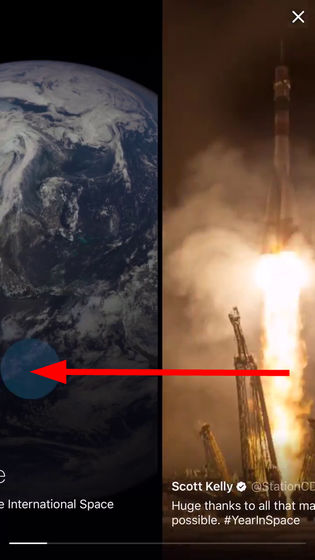 Images and videos related to that moment, movies posted on Vine, etc. can be watched one after the other.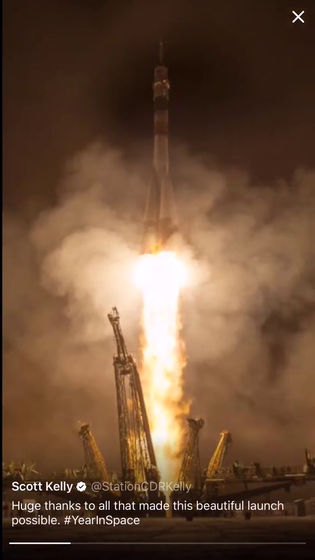 Since the progress bar is displayed at the bottom of the moment, you can see how many tweets about the moment you are viewing are.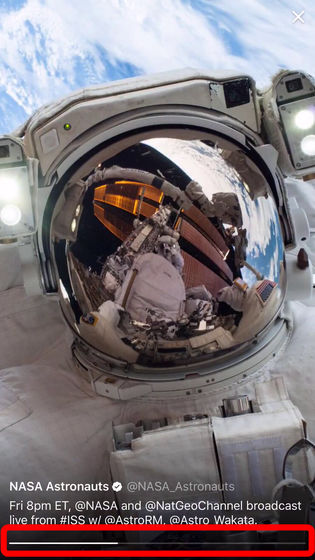 It will be played automatically when you view the movie.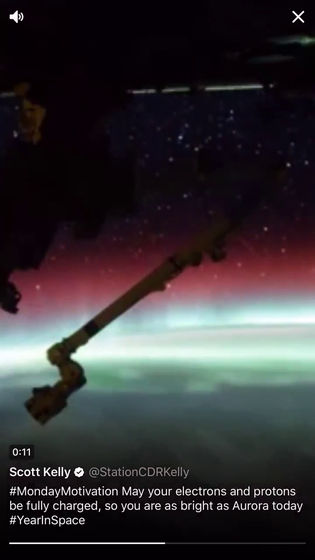 When you tap a movie or image once, buttons such as favorites and retweets are displayed. Also, as a favorite registration, you can easily operate by tapping a movie or image twice.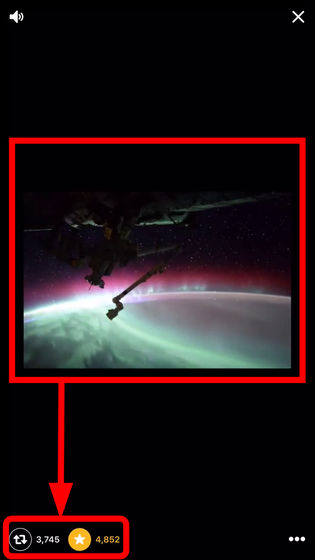 After finishing all the moments, a button to share the moment towards the follower and a link to see other moments are displayed. Once you browse the moment, you will be notified when tweets about the same topic are added, so you can get the latest information quickly when a sports game or a prize ceremony such as the Nobel Prize is done That's why.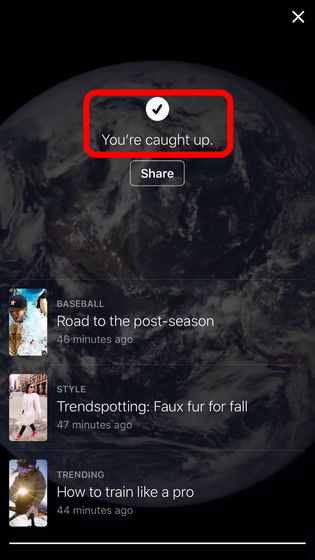 At the time of article creation, there are prepared moment categories such as "ENTERTAINMENT (entertainment)" "FUN (interesting)" "TODAY (topics of the day)" "NEWS (news)" "SPORTS (sports)" and so on. The moment has been updated many times a day, and it is possible to look back on the topics of the past several days. Each moment was created by Twitter's curation team, and it is planned to create a moment by partnering with news site in the future.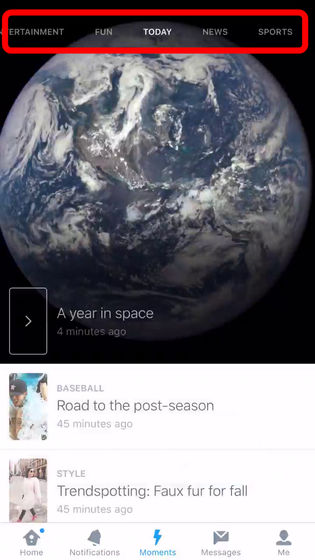 The moment function can be used at the time of article creation at the time of article creation, but it is also expected to be introduced in Japan.