Improve so that Twitter posted photos are displayed without trimming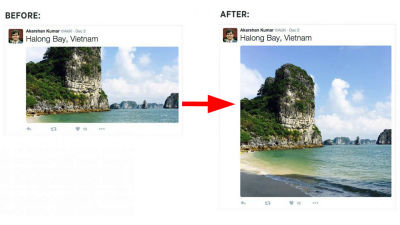 The image posted on Twitter was displayed on the timeline in a state automatically trimmed, but Twitter changed the display method of the image and now all the images are displayed without trimming.

A new look for your twitter.com photos | Twitter Blogs
https://blog.twitter.com/2015/a-new-look-for-your-twittercom-photos

The image posted with the tweet was a thumbnail display with the front, rear, left and right trimmed, and did not understand its full appearance until you clicked on the image. However, as a result of changing the display method, the whole is now displayed.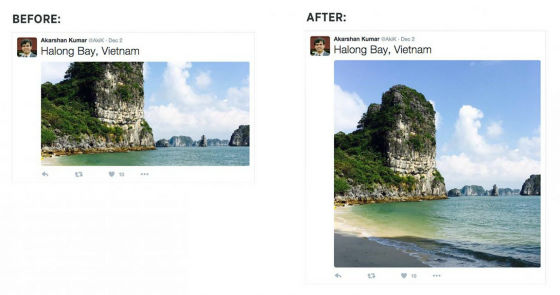 Also, in the case of multiple pictures, it was equally divided and arranged on tiles, but it has been changed to a display method called multi-photo display that can emphasize each picture more.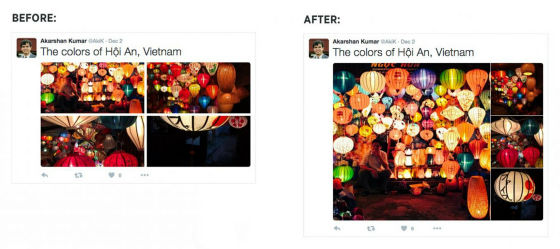 It is Twitter who started the service from tweets only, but we respond to posts of images and movies and display topics of topicsMoment"We changed the service from Fabo to" Like "heart mark, and we are making a new service and visual improvement quickly.